Ditch Greedy Delivery Apps – Support Local with Lalamove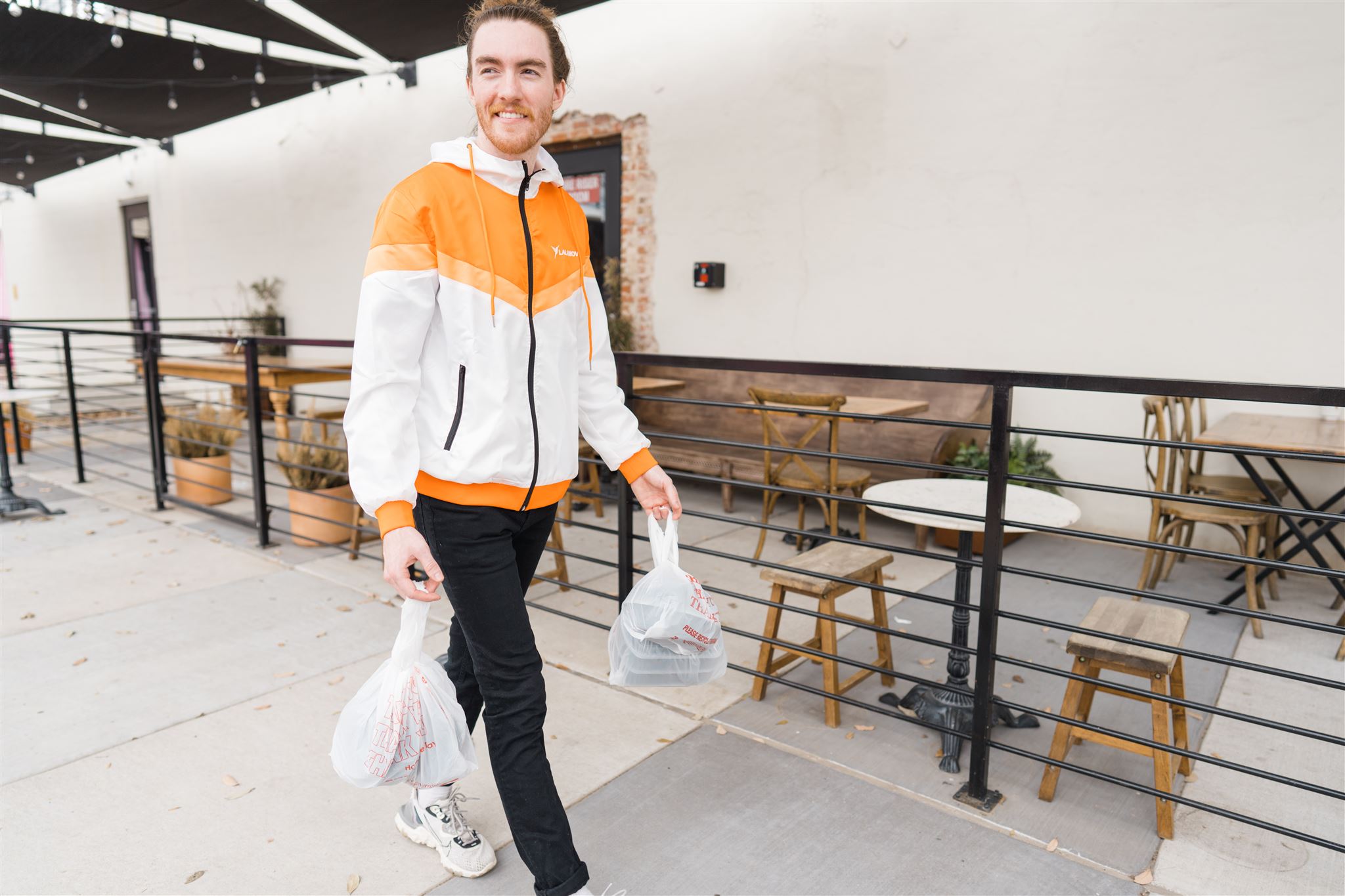 Lalamove is all about making things easier for users – whether you're a busy dad who doesn't have time to pick up dinner on the way home from soccer practice or a small business owner focused on growth, but tied down by logistics – we're here to help take the burden off your shoulders.
But the benefits of using Lalamove don't just stop at freeing up your limited time. We're committed to keeping costs low, offering transparent pricing up-front, and NEVER taking a cut of a business' profits.
Our commitment to supporting local businesses
We know Lalamove succeeds when our communities and the people who power them are thriving, which is why we never take a percentage from business earnings. While other delivery apps take up to a 30% cut of the order total, not including nonsensical "processing fees," Lalamove enables the consumer to place the order directly with the restaurant or shop, before our drivers step in for pick up.
A cost comparison
If your family is craving tacos for dinner, but already in for the night, having a few of your favorite unique creations from Velvet Taco delivered (with locations in both Dallas and Houston) could be exactly what you're looking for. But who to order through? While Lalamove's $6.99 delivery fee may seem higher at first, a dig into the numbers tells a different story:
When ordering through another popular delivery app, two slow roasted brisket tacos, two buffalo chicken tacos, elote corn, and a side of queso will cost you $43.74. With Lalamove, that same order costs $32.37, plus $6.99 delivery, for a grand total of $39.36.
While saving a few dollars may not seem like a lot, the consequences of ordering through other platforms mean even less money for the hardworking restaurant staff who were especially hard-hit during COVID-19. Suddenly, that $32 order for the restaurant dips to around $23 – in an industry where profit margins are already razor-thin. With Lalamove, the full $32.37 would go straight to Velvet Taco, without any hidden fees for you.
Try Lalamove today
Join us in supporting small businesses in our communities. Ditch the greedy third-party apps by placing a pick up order directly with the store or restaurant, and then ordering a Lalamove to pick up your items and bring them straight to you. Convenience, affordability, and doing good, all in one delivery order. Try it now!