Realising Same Day Delivery For ALL IT's Whatsapp-For-Delivery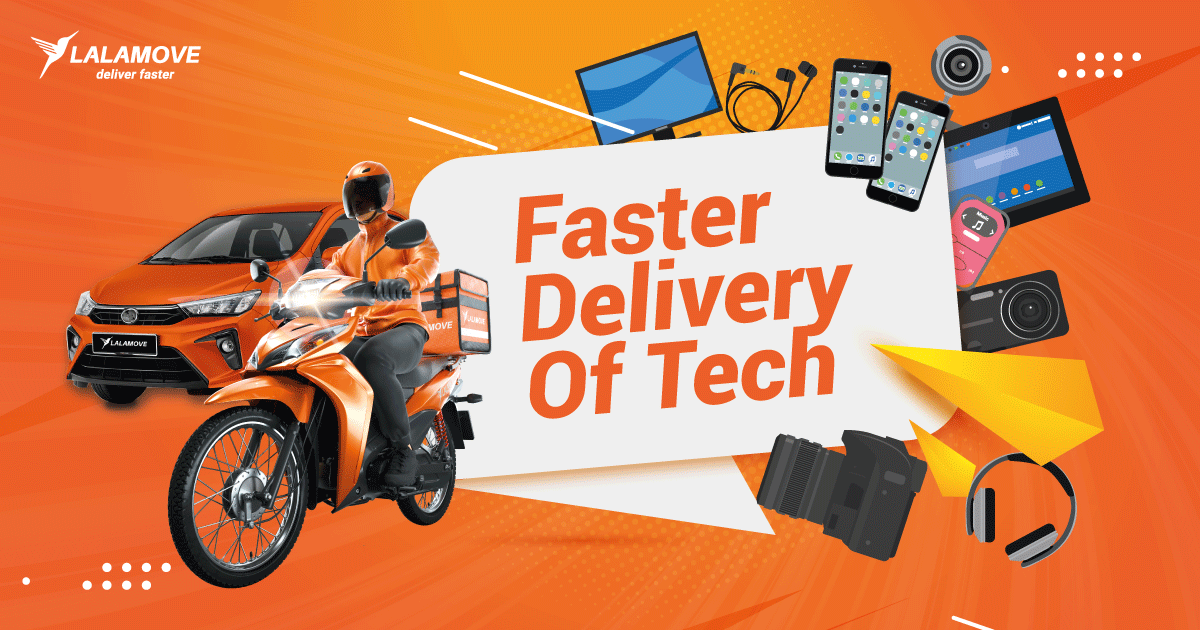 It's almost impossible to visualise a day in our routine without falling back on the internet.
This technology has revolutionised our way of life. The internet has given us the age of social media, file sharing, digital commerce, media streaming, and much more.
And yet, our fascination with the internet wouldn't be possible without common gadgets and devices in our homes, offices, and in our pockets!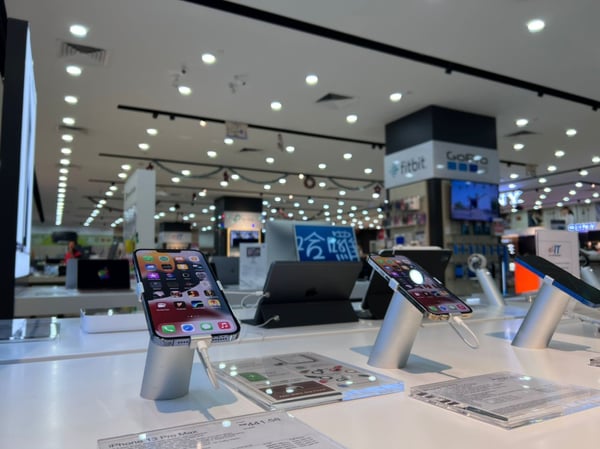 Our reliance on the internet and tech invariably fuels the consumer electronics market.
In fact, the market is projected to grow from USD1.10 trillion in 2020 to USD1.77 trillion by 2030. The Compound Annual Growth Rate (CAGR) of the market would be 4.9% during the forecast period.
As one of the major local IT brands, ALL IT Hypermarket is in a prime position to be the leader in Malaysia's consumer electronics retailing.
Fulfilling All Your IT Needs Under One Banner
ALL IT Hypermarket Sdn Bhd (ALL IT) was founded in 2003 by Mr Yee Pong Pin and Mr Khong Chook Chong, the company's managing director and chairman, respectively.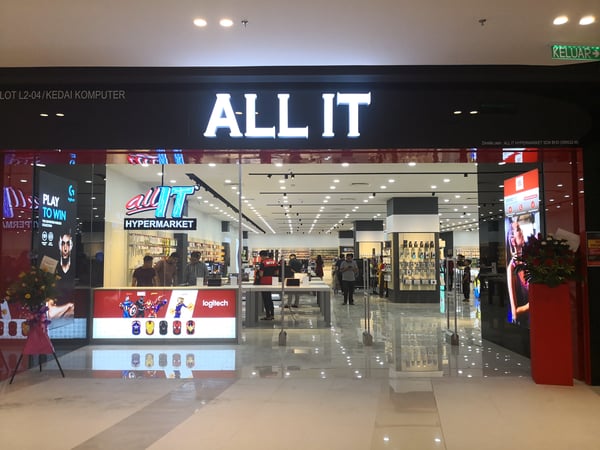 ALL IT debuted in the local tech scene with its first outlet in Low Yat Plaza. The monumental branch holds the accolade of the 'The Largest Computer Retail Outlet' by the Malaysia Book of Records.
Today, the IT retailing giant has 13 outlets around Klang Valley, with most of them taking tenancy in shopping malls.
As expected in the tech scene, the company offers an online shopping experience through its e-commerce platform, ALL IT Online.
But the company's pursuit of optimising consumers' shopping experience didn't stop there.
Whatsapp-For-Delivery With Lalamove: An Alternative Channel For Personalised Shopping
"A report by the United Nations Conference on Trade and Development (UNCTAD) commented that consumers are very likely to continue shopping remotely, even in the near future of post-pandemic," says EeVon Khong, the business development manager at ALL IT.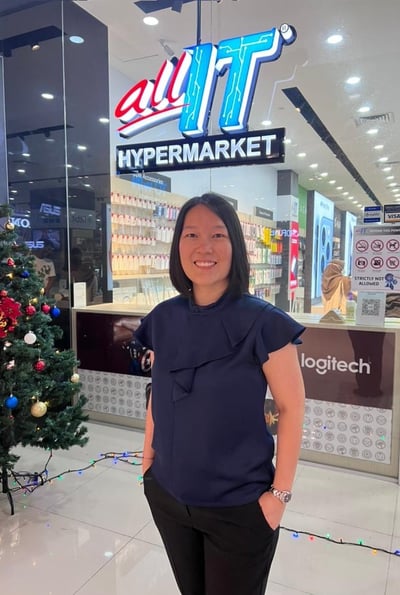 EeVon further adds, "What's more interesting is the percentage of online shoppers that purchase electronic goods once every two months has grown tremendously since the outbreak of the Covid-19 pandemic."
On top of UNCTAD's findings, ALL IT has always been in tune with the changing dynamics of consumer demand. After all, keeping both feet grounded in the market is essential to safeguard the company's relevance.
"ALL IT Online will always be the core of our e-commerce ventures. However, diversifying our sales channel is equally important to stay connected to modern consumers. That's how we came up with the idea of Whatsapp-For-Delivery.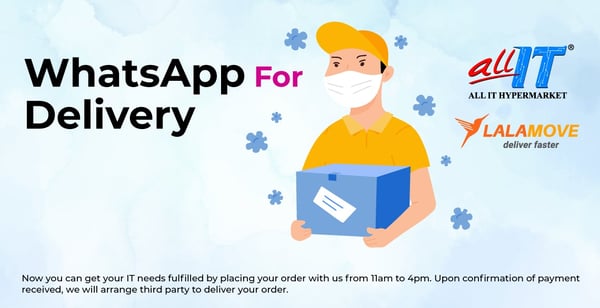 Source: ALL IT Online
"The concept of this sales channel is relatively simple. Anyone can contact our sales rep through Whatsapp. Our customers can chat with us to get professional advice on any tech product. Next, they can enquire about the product's price and availability.
"Once they have all the details to confirm a purchase, they can share their contact details and address. They can pay through bank transfer, Grabpay or Hoolah. After sharing their proof of payment, we'll deliver the goods right away to them with Lalamove," EeVon adds.
Same Day Delivery: The Drive Behind Whatsapp-For-Delivery
Customers who place an order through ALL IT Online will have to wait a few days for the delivery.
But what if the customer needs to replace a broken hard drive, cable, or router ASAP, or the toner empties in the middle of printing?
This is where Whatsapp-For-Delivery and Lalamove come in to dispense same day deliveries.
"Today, we can get almost anything we need at a click of a button. Naturally, consumers expect continuity of this speed with deliveries. We can fulfil this expectation for faster deliveries with Whatsapp-For-Delivery, thanks to our partnership with Lalamove," says EeVon.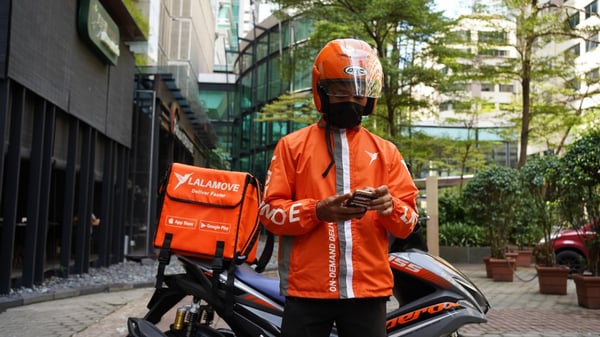 "Lalamove's on-demand delivery scheme allows us to reserve a Lalamove Motorcycle or Car anytime throughout the day.
"Our customer can place an order through Whatsapp from 11.00 am to 4.00 pm every day, including on public holidays. If we receive payment confirmation in this timeframe, we'll arrange a same day delivery for them. If we receive it after 4.00 pm, we'll Lalamove the merchandise to them the following day.
But what about delivery insurance?
"Since we're a Lalamove Business Account holder, we benefit from RM400 coverage for each delivery. This benefit trickle down to our customers who placed an order through Whatsapp-For-Delivery. If the merchandise value is more than RM400, our customer can add RM8 to get up to RM6,000 in coverage for better peace of mind.
A Reliable Partner To Realise Same Day Deliveries
According to EeVon, Lalamove is indispensable in fulfilling their customers' expectations for faster delivery.
Besides the seamless experience with the Lalamove app, EeVon applauds the agility of Lalamove in securing a delivery driver for ALL IT's Whatsapp orders.
"Whatsapp-For-Delivery wouldn't be possible without same day delivery by Lalamove. It's a factor that draws customers to this channel who prefers faster delivery.
"In today's sphere of work from home and virtual classes, consumers need laptops, spare parts and accessories urgently to keep their momentum. Same day delivery is a lifeline for our customers to make this fact a reality. And not to mention faster turnover for us as well!
So, what's the takeaway from this case study?
Besides standard courier service, ALL IT's strategy of integrating Lalamove's same day delivery for Whatsapp orders is the key to capturing a wider customer base with different timing preferences.
Furthermore, ALL IT's provision of same day delivery resonates with the sentiment of modern consumers in a pandemic. Today, minimal interactions in the open world govern most of our routines.
Now, we're turning it over to you.
Are you interested in offering same day delivery to your customers?
Or more importantly:
Are you ready to transform your business with faster delivery with our digital logistics solutions?
If you are, then talk to us today!