Lists On What You Can & Can't Deliver With Lalamove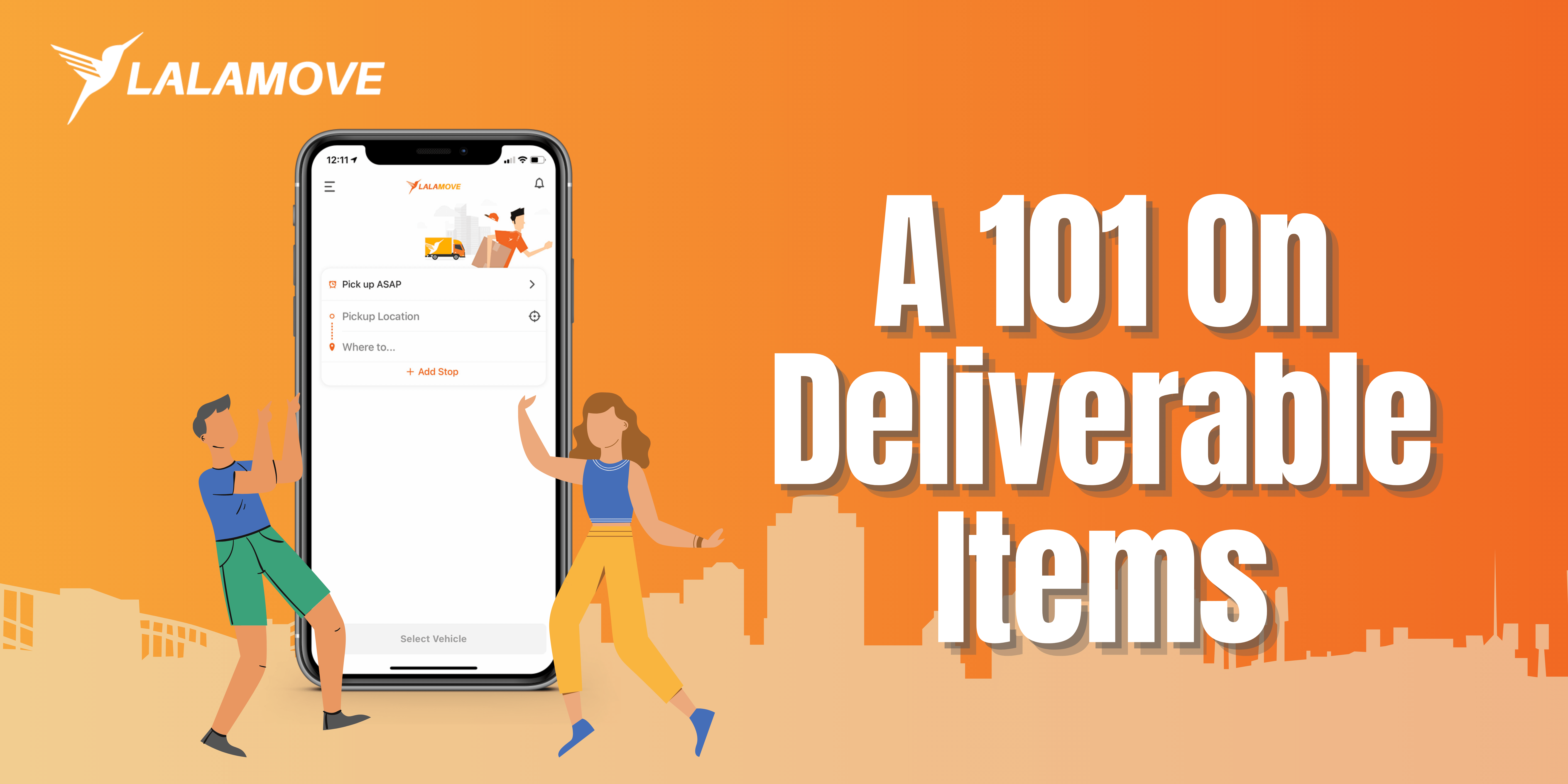 Before you place an order with Lalamove, you might wonder if your item is deliverable with our wide range of vehicles. Is an item too big for delivery? Too fragile?
Generally, Lalamove delivers all types of goods, from small items to large, bulky furniture or household and business appliances.
But if you still have any queries on whether the items you wish to deliver are allowed, we're here to help! That's why we've prepared a list of what you can and can't deliver with Lalamove!
So, What Can You Deliver With Lalamove?
Here are a few examples to show you the range of deliverable goods, regardless of their shape and size!
What Can't You Deliver With Lalamove?
With Lalamove, it's more than just giving you the fastest and simplest delivery. We also take the issue of our delivery partners' safety seriously.
That being said…
We prohibit delivering items that are hazardous, dangerous, as well as living, breathing beings. Nope, you can't hop in a Lalamove car as if it's an e-hailing ride. Delivering pets is a big NO as well.
And it goes without saying that we don't deliver contrabands such as drugs and firearms!
For a more comprehensive list of restricted goods, you may check out this table:
We apply these rules strictly to our delivery partners, and as our valued customers, we hope you can observe these restrictions for the best interest of everyone.
Please be advised that these lists are applicable for all of our vehicle types. We hope this article will give you a better idea of deliverable items with our trained delivery partners!
Are you ready to place your delivery order with us?
PS: Click here to learn more on how you can get up to 3x50% off your deliveries!