What Are The Must-Have Home Appliances If You Want To Move House ASAP?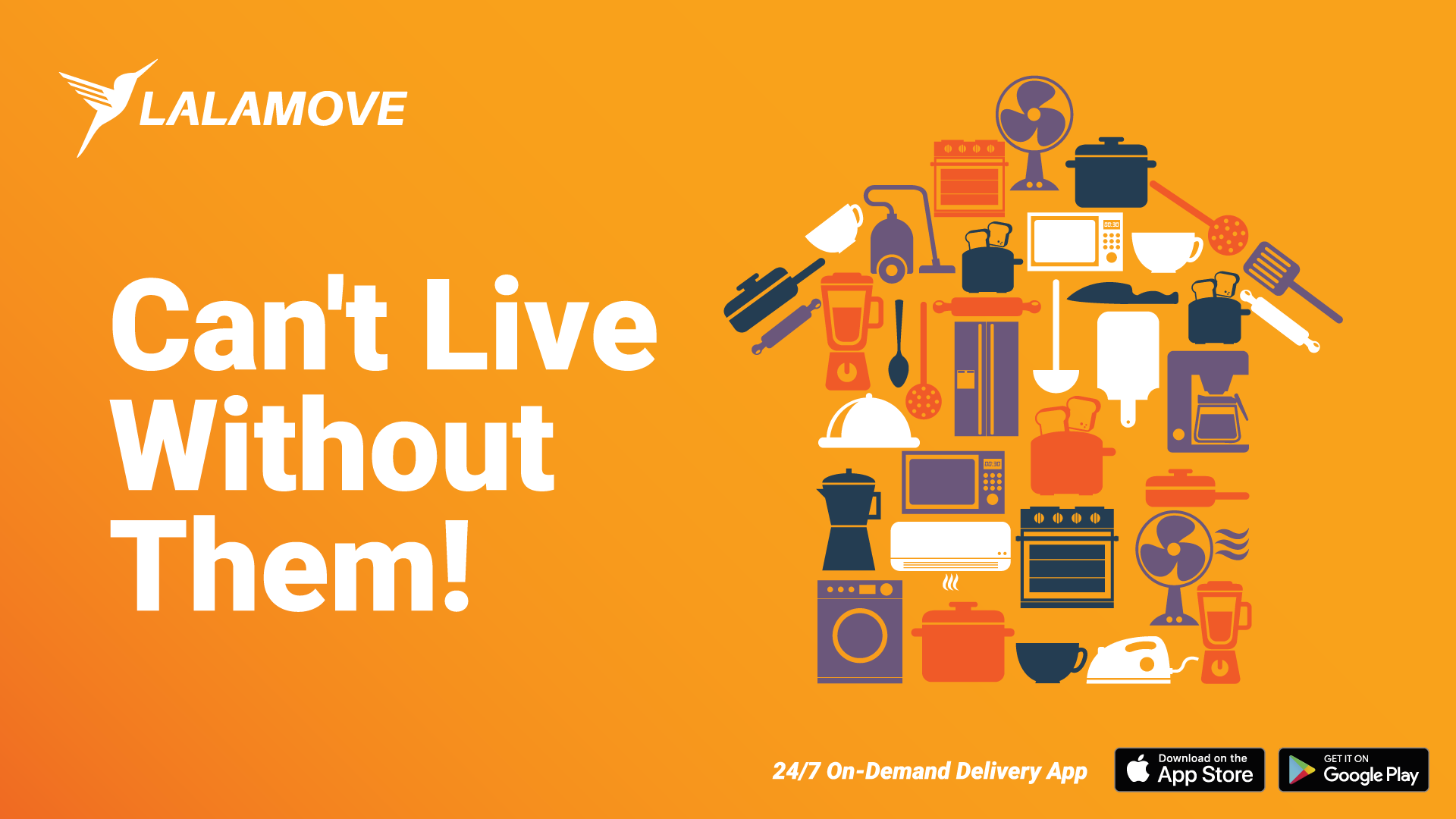 Moving into a new home can be an exciting time, but it can also be quite overwhelming.
One of the biggest challenges is figuring out what appliances you need to perform basic chores.
You know, the kind of appliances you can't just live without, like a burner stove. You can only eat so much ramen every day, right?
In this blog post, we'll explore must-have home appliances you got to have on your shopping list if you're moving into a new property soon.
1. Fridge
Nowadays, you rarely get to see a house or hotel room without a fridge. This fact speaks volumes about how essential this appliance is in our lives.
And your investment in a fridge will be worthwhile, considering how therapeutic a chilled chocolate bar or ice cream is after a tough day at work!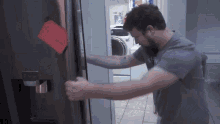 From a single door, two doors, side-by-side and even up to six doors, a vast range of fridges is available in the market that fits your budget and needs.
Price range: RM600 - RM13,000
For a basic single-door fridge, you're looking at spending around RM600. But if you want something fancier, like a six-door energy savings fridge with a touchscreen, you could shell out up to RM13,000.
2. Washing Machine
Self-service laundry has been a popular trend in Malaysia for a while now, isn't it?
There's almost one of them in every corner of shophouses or within the compound of high-rise properties.
Despite the convenience of this on-demand service, you can't beat the cosiness of doing your laundry at home. There's no queue, no small changes needed, and you don't need to step out of your house while carrying a week's load of dirty fabric!
No other appliance embodies getting things done in your comfort zone at your convenience better than your own washing machine.
For this win alone, this appliance deserves a spot in this list of must-have home appliances.
Price range: RM700 - RM3,000
When you're looking for a washing machine, think about the capacity and the different wash cycles that are available. Remember that the bigger the machine, the more expensive it will be.
So if you're on a budget, you might want to stick with a basic RM700 model with a 7kg capacity. But if you're looking for something more advanced, like one of the quieter Inverter models, you'll need to be prepared to spend around RM3,000.
3. Microwave Oven
Who doesn't love the aromatic smell of fragrant coconut rice and daun pisang upon unwrapping a nasi lemak bungkus?
That's why microwave ovens belong on this list of must-have home appliances!
Whether you're defrosting food, reheating leftovers, or preparing a quick snack, a microwave oven saves you time and energy.
Look for a microwave with adjustable power settings, multiple cooking modes, and convenient features like a turntable for even cooking. With this versatile appliance, you'll have the convenience of heating or cooking meals in a matter of minutes.
Price range: RM300 - RM3,400
4. Vacuum Cleaner
Nothing gets a new home spick and span quicker than a trusty vacuum cleaner!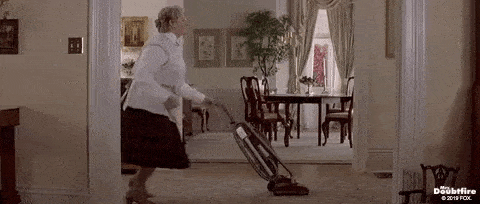 This is especially true when you're moving in and must remove all the accumulated dust and dirt when the property is unoccupied.
Which is a task that can be a nuisance when you have to do it manually with a feather duster and broom!
Price Range: RM250 - RM8,599
The types and range of modern vacuum cleaners are mind-boggling!
You can pick a compact vacuum cleaner with a 1.0L bag for a starter for not more than RM250.
As you go up the rung, more options like the bagless model, steamer, wet and dry ability, and HEPA filter can go up to RM1,500 in price tag.
The top-of-the-line would be the cordless and robotic vacuum cleaner, depending on your preference. We stumbled upon a RM8,599 Roomba and RM3,899 cordless vacuum if you want to go all out!
5. Burner stove
Unless you're fond of cooking with coal or firewood (which is unlikely given the hazards and soot that will spoil your furniture and walls), you literally don't have an excuse to skip this appliance on your list!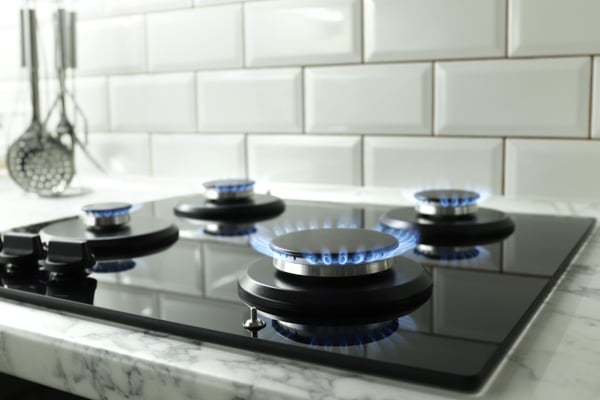 When you cook over an open flame, it's like you're tapping into something primal. And who doesn't love watching the temperature change as you turn the knob!
Plus, cooking over fire allows you to shortcut a few cooking processes, like heating up a tom yam mix or making an ikan bakar to perfection directly on the flame.
Price Range: RM123 - RM1,449
6. Rice Cooker
Are you even a true Asian if you don't own a rice cooker?
Is your household Asian if you don't have rice for breakfast, lunch and dinner?
If you said no, then be prepared to be on the receiving end of Uncle Roger's "Haiyaaa, live in Malaysia, but don't own a rice cooker, how to enjoy egg fried rice?"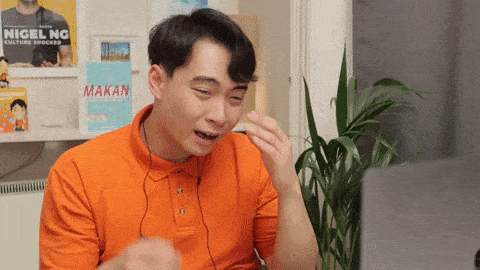 Your list of must-have home appliances isn't complete without a rice cooker. Dare we say, it's a non-negotiable item for most Malaysians!
Price range: RM79 - RM719
The rule of thumb when shopping for a rice cooker is similar to washing machines; the greater the volume, the more you pay for it.
At its most basic, all rice cookers, regardless of their price, offer cooking and keep warm mode to maintain the rice's temperature.
Higher-end models can offer an automatic steam release, a touchscreen, an anti-scratch ceramic coating, a timer and other automated features.
But the result is the same: a delicious Malaysian staple food everyone can enjoy!
7. Ceiling Fan
As Malaysians, we're blessed with tropical weather all year round. But let's be real, it can get pretty hot and humid.
That's where the ceiling fan comes in. More than just a necessity, it's also a bit of luxury.
We all know that feeling of stepping out of an air-conditioned room into the sweltering heat outside.
It's like walking into an oven!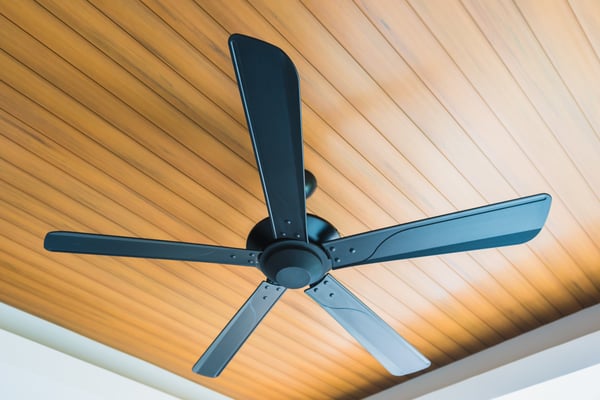 But with a ceiling fan, you can create your own breezeand cool down instantly. Plus, you won't have to worry about your electricity bill skyrocketing from running the AC all day.
Price range: RM169 - RM1,129
If you're moving on a budget, installing a standard 3-blade ceiling fan would be ideal. This basic setup will cost you no more than RM200, including installation.
On the other end of the spectrum, you can splurge on a luxury option of a wifi-enabled 5-blade ceiling fan. Furthermore, these premium fans tend to have an aesthetic appeal to their blades and housing unit.
Now That You Have A List Of Must-Have Home Appliances, Have You Decided On A Moving Service Yet?
If you haven't, don't worry because that's what we're here for.
More than just Motorcycle and Car deliveries, we also offer 4 x 4 Pickup, Van and Lorry to transport all your furniture and appliances to your new home.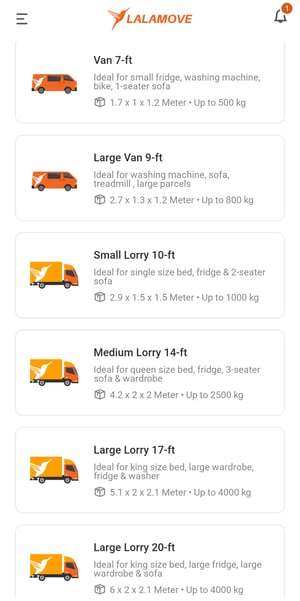 List of vehicles for your moving, ready for your picking on our app
Besides vehicle options, you can select add-on services to make your moving experience much easier.
We're talking about Door-to-Door Service, Dismantle and Assembly Service, Tailgate for easier loading and unloading, and last but not least, moving helpers to make quick work of your moving day!
But that's not all.
If you're moving from Klang Valley, Penang, Johor or Malacca to anywhere in West Malaysia, you'll be glad to know that we also offer a long haul delivery with our Pickup 4 x 4, Van and Lorry.
So don't forget to download our app to reserve your preferred moving vehicle and add-on services. You can do it all from our app and book a vehicle up to 30 days before you move.