Top 5 Trends in Last Mile Logistics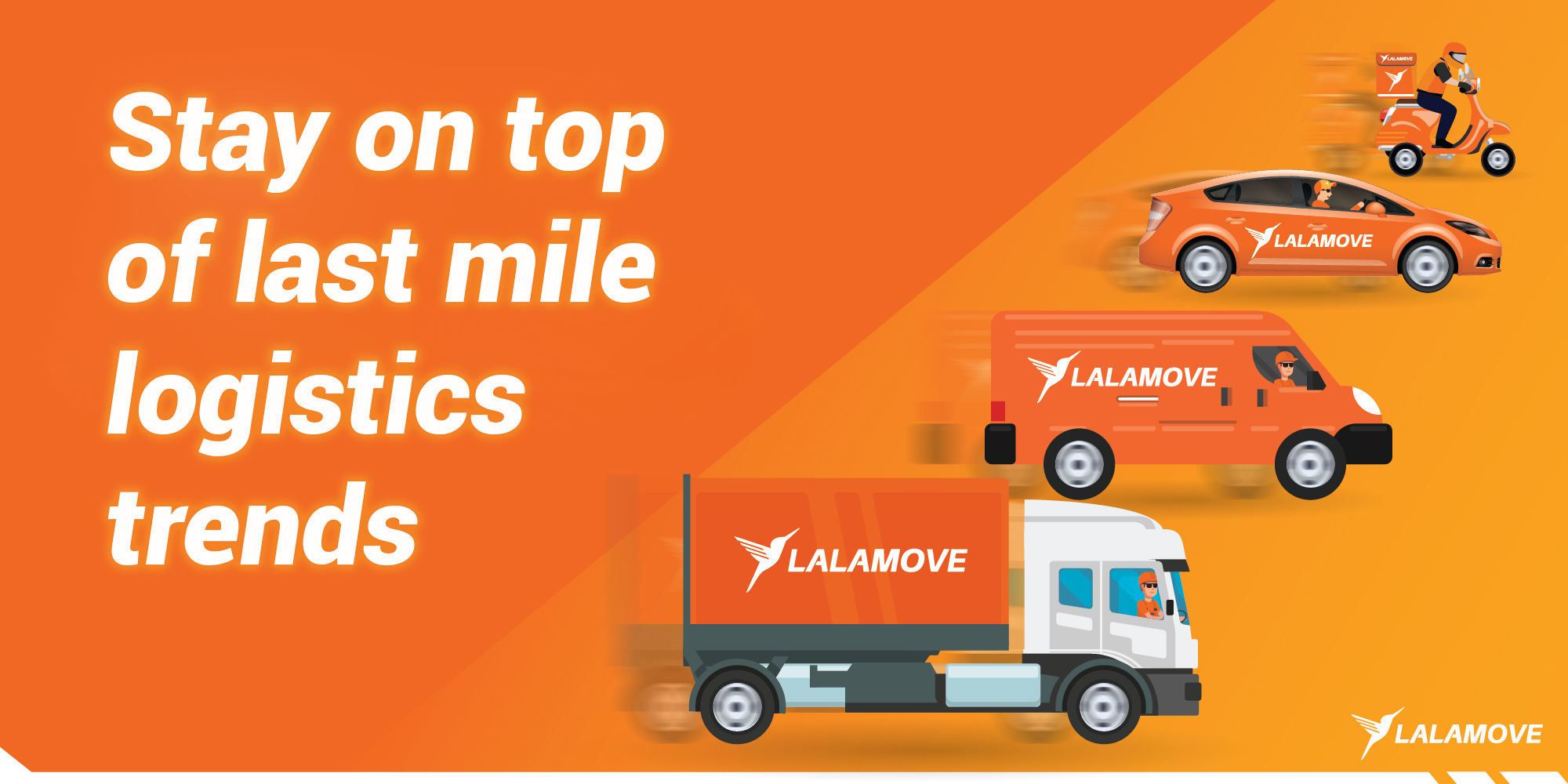 Last mile logistics is the most crucial stage of a supply chain. And yet this last leg of the delivery process requires vast resources and time to accomplish. The financial challenges that follow last mile logistics present roadblocks for small businesses to fulfil timely deliveries to their customers.
But as in any business challenges, tapping into the technology sphere presents immense opportunities for solutions.
The hybrid between technology and logistics gives birth to innovations that change the way we move things from one place to another.
Just like the inevitable access of technology to the masses, innovations in last mile logistics are making it easier for businesses to chart their course to profitability.
Top 5 Trends in Last Mile Logistics
Last mile logistics is evolving at an unprecedented rate. The evolution of this final logistics leg is driven by technology, reshaping it to become more agile, lean, and adapting to meet changing consumer expectations.
The growth of e-commerce, powered by the internet is a major contributor to these changing consumer expectations. As such, it's essential to be aware of these top 5 trends in last mile logistics so that you can take advantage of them for your business.
1) Faster Fulfilment
"Instant gratification" is a buzzword that gets thrown around a lot in any e-commerce literature, and with a good reason.
Even though e-commerce transactions take place online, the expectation to receive the goods from an e-commerce store mirrors the experience from regular shopping. E-commerce consumers still expect to receive their goods instantly as if being handed over the goods from a cashier.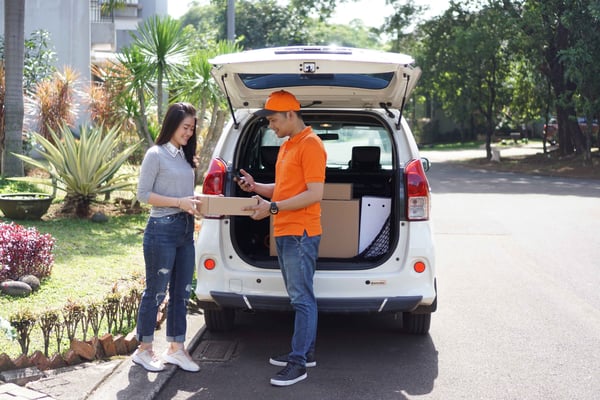 Today's retail climate is shifting towards e-commerce. In fact, reports have shown that up to 25% of consumers are willing to pay a premium fee to enjoy same-day delivery.
If a business can't serve the market that loves instant gratification, the business will likely end up in a tough spot. Subscribing to an entity that specialises in same-day delivery won't only ensure a business' survival, but the success of the business as well.
2) Transformation of Customer Experience with Delivery Transparency
Outstanding customer experience is key to nurture a long-term relationship with customers. Attracting customers with targeted marketing campaigns and wooing them with top-of-the-line offerings are just one-half of the picture.
As mentioned earlier, instant gratification is the alpha characteristic of modern consumers. Realistically, no business can fulfil their customers' expedited demands 100% of the time. But what businesses can do instead is managing the customer's expectation. And the trick to accomplish this is through providing delivery transparency with real-time tracking.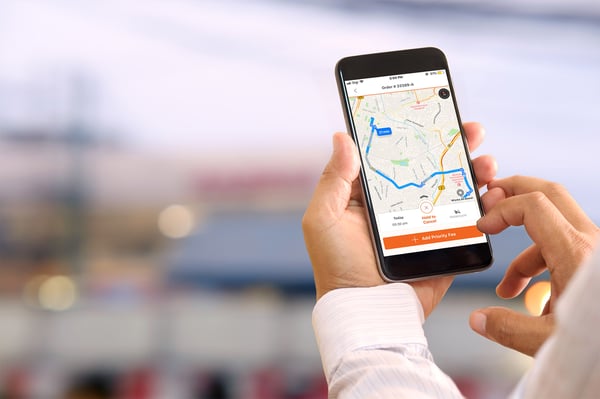 Besides meeting the expectation of delivery transparency, businesses that employ real-time tracking have a better odds of minimising friction between them and customers. This measure is crucial in the unfortunate events of delayed delivery.
The relationship is quite simple; the lesser the disputes, the better the customer experience will be.
3) Leverage on Sharing Economy
The growing reach of the sharing economy introduces disruptions to various industry verticals.
In its simplest term, sharing economy is an economic system in which assets or services are shared between individuals or businesses, either for free or for a fee. These transactions are fueled by the internet.
Sharing economy returns the power to businesses to reduce overheads, operate leaner business models and strengthen their focus on goals. These advantages work in the favour of businesses that don't have the resources and financial means to invest in an internal delivery fleet.
As such, the sharing economy has enabled businesses to hire freelance drivers to manage delivery tasks. Without a permanent delivery fleet on their payroll, businesses can adjust their logistics expenditure and itinerary according to the fluctuation of demands.
Furthermore, leveraging on sharing economy in the last mile logistics is an avenue to creating a sustainable profitability plan. It's no surprise that the sharing economy has earned its rank among the top trends in last mile logistics.
4) Increased Inventory Turnover and Reduced Reliance on Warehouses
Interpretation of inventory turnover can inform the performance of a business. A low turnover implies minimal progress. The same argument applies in the opposite direction. When a business is on track, the recorded turnover will be higher.
The fast pace of last mile logistics that is empowered by crowdsourced drivers and technology facilitates rapid turnover of goods at the end of the logistics chain.
In fact, this rapid nature of last mile logistics presents an interesting juxtaposition. American e-commerce giant Amazon is redefining the state of last mile delivery by setting up urban warehouses to expedite same day delivery to urbanites.
But on the other hand, businesses that depend on crowdsourced drivers could skip the need for a warehousing facility. How is this so?
Businesses that hire on-the-road drivers have greater control over the volume and density of their drivers in a particular location. This close-knit network of logistics manpower enables faster matching between delivery requests and drivers.
In turn, this faster matching time will allow for expedited deliveries without the need to rely on a warehouse.
5) Analytics As An Anchor
Another field that is breaking into the bracket of top trends in last mile logistics is data analytics.
Last mile deliveries used to be a logistics nightmare and the most expensive part of a business' supply chain.
Fortunately, data analytics software and machine learning are the lubricants to reduce frictions in the complex machinations of last mile logistics.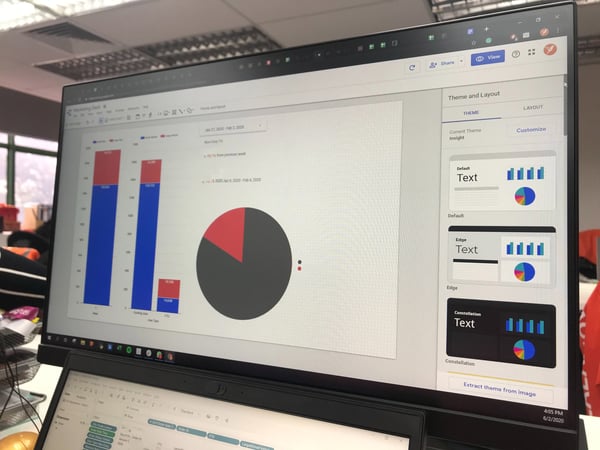 Tailored analytics software allowed a last mile logistics provider to analyze everything from delivery data to customer demographics. The capacity to make data-driven decisions is a cornerstone to introduce efficiencies in various operational aspects of last mile logistics.
How Does Lalamove Resonate With These Top 5 Trends In Last Mile Logistics?
Lalamove's key strengths merge together to deliver last mile logistics experiences that reflect the aforementioned 5 trends.
In fact, the factor of sharing economy alone branches out the benefits of faster fulfilment, increased inventory turnover and reduced dependency on warehouses. Relying on a network of drivers propels Lalamove to be at the forefront of these top trends in last mile logistics.
Besides the human factor of sharing economy, Lalamove also integrates GPS in its app to allow real time tracking. Full point-to-point traceability, as mentioned, is paramount to establish a transparent relationship between businesses and customers.
But what of analytics?
Without data-driven decisions, it's impossible for Lalamove to become a leader in last mile logistics.
Businesses that experience a tough time to comprehend the fluctuating delivery needs of the market have much to gain by relying on Lalamove's expertise in anticipating market trends.
Lalamove recognizes that data analytics and logistics are two sides of the same coin. A regular stream of statistical figures forms the basis of Lalamove's decision-making process to provide faster and punctual last mile deliveries for its business clients.
What Kind of Businesses Trust Lalamove for Their Last Mile Delivery Solutions?
Lalamove has won the trust of more than 3,500 businesses in the following industry verticals:
– Food and beverage
– Furniture
– Flowers/plants
– Hampers/gift baskets
– Printing services
– Automotive services
– E-commerce
If your business is looking for a delivery partner to fulfil last mile logistics needs, then you won't go wrong with having Lalamove in your sights. Talk to us today and learn how your business can grow with Lalamove who's always on top of these trends in last mile logistics.