Ask Us Anything: FAQs for Lalamove Users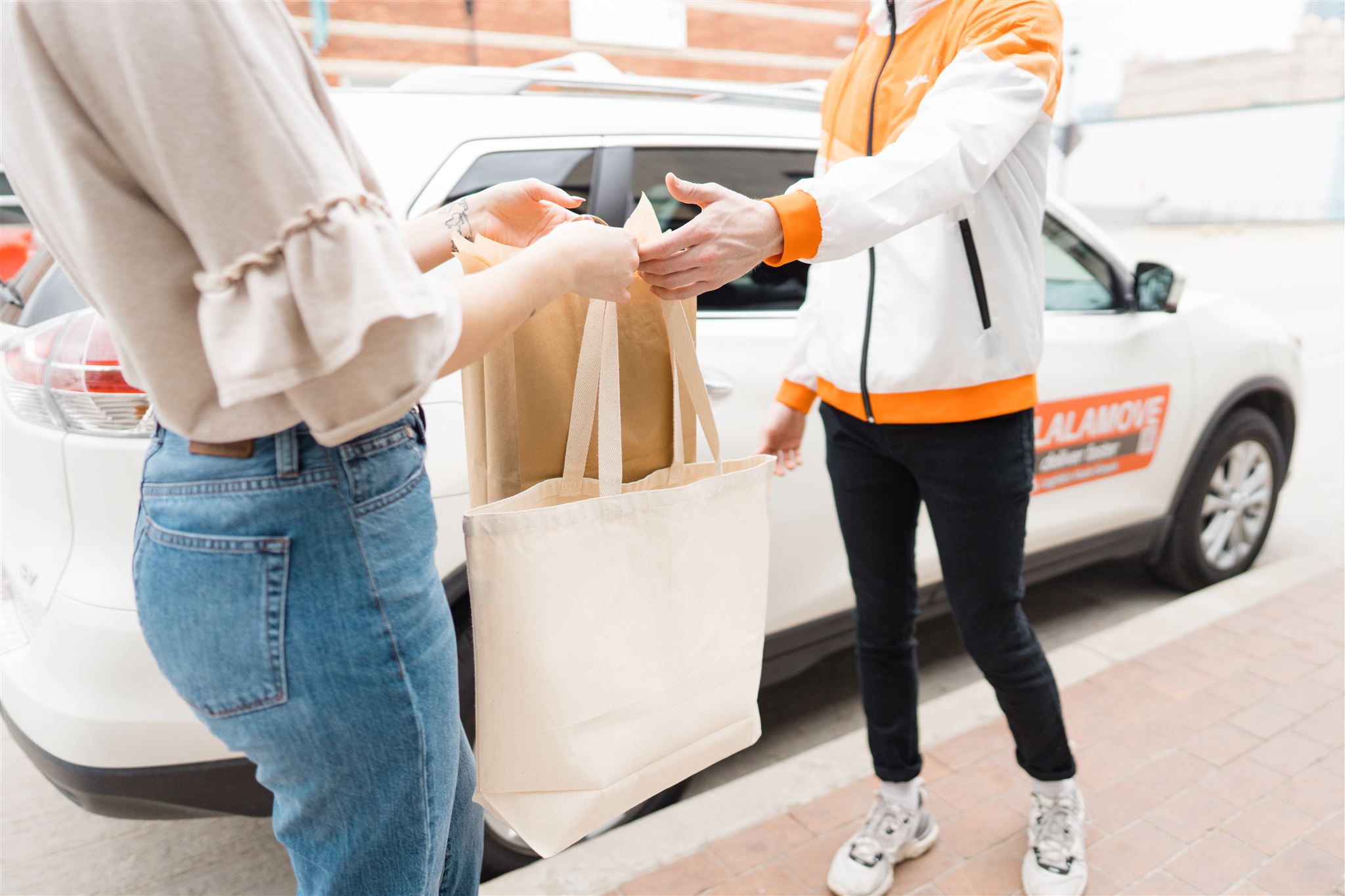 As a new delivery service in the United States, Lalamove is shaking things up and improving the gig economy space across the country for both drivers and customers. Part of that commitment is being upfront and transparent about our pricing structure, delivery options, and other common questions.
Below are a few frequently asked questions from Lalamove users, with answers and additional resources. If you want to learn more, ask a specific question, or need help with a delivery, click here to reach out to your local support team.
What is Lalamove?
Lalamove is an affordable, on-demand delivery app. Think of us like Uber, but for stuff! From a couch that you need picked up from the store and brought to your home to small business logistical needs, Lalamove has you covered. With local deliveries starting at just $6.99, Lalamove will pick up and drop off whatever you need, whenever you need it.
What cities do you currently serve?
In the United States, Lalamove currently operates in the Dallas/Fort Worth, Chicago, and Houston areas.
How do I place a Lalamove order?
You can place an order through the Lalamove app or directly on our website. Just create an account and follow the on-screen prompts to set up your delivery. You'll be able to see exact pricing and estimated time of arrival before ever placing your order.
How do I know which vehicle type is right for me?
Lalamove offers multiple vehicles to fit any delivery need – sedans for small items like paperwork, food delivery, or dry cleaning; SUVs for bigger deliveries like small furniture or catering orders; and cargo vans for large furniture, electronics, or bulky items. Pickup truck service is also available in Houston and Dallas. If you aren't sure what vehicle type works for your item, reach out to our support team.
What if my order is really heavy or large?
If your order is too heavy or large for just one person to carry (think: a couch) you may want to add our "additional help" service to your delivery. For an extra $50, you'll get two Lalamove drivers to pick up and deliver your items, plus an additional 60 minutes of loading or unloading time.
Supplies like dollies, moving blankets, or straps are an additional $5 and can be added to your delivery at checkout.
When will my order be delivered?
Lalamove lets you track your order in real-time in our app, giving you your driver's status and a notification when your delivery has been completed. If you're sending items to someone else, you can even share the tracking information with them so they know when to expect the delivery.
How long will my delivery driver take to unload my items?
All Lalamove cargo van and pickup truck deliveries include 10 minutes of loading/unloading time per stop. But if you need more than that, or just want to make sure your driver has enough time to bring your item to its desired location (for instance, up the stairs to your back deck), be sure to select the "driver help" service option at checkout.
For $20, you'll have an additional 30 minutes of loading and unloading time and your driver will handle the delivery on their own – without any heavy lifting from you – for items up to 50 pounds.
I need to reach out to my driver!
Use the Lalamove app feature to get in touch with your driver! It's the easiest way to communicate changes, ask questions, send a photo of the delivery location, and more. If you ever need to refer back to a previous chat, your conversations from completed orders will be archived for future reference.
Can I tip my driver?
Lalamove allows you to tip your driver when placing your delivery. Just select the "priority fee" option when placing your order. 100% of all tips go directly to your driver.
For more information, contact our local support team.