Ask Us Anything: FAQs for Lalamove Drivers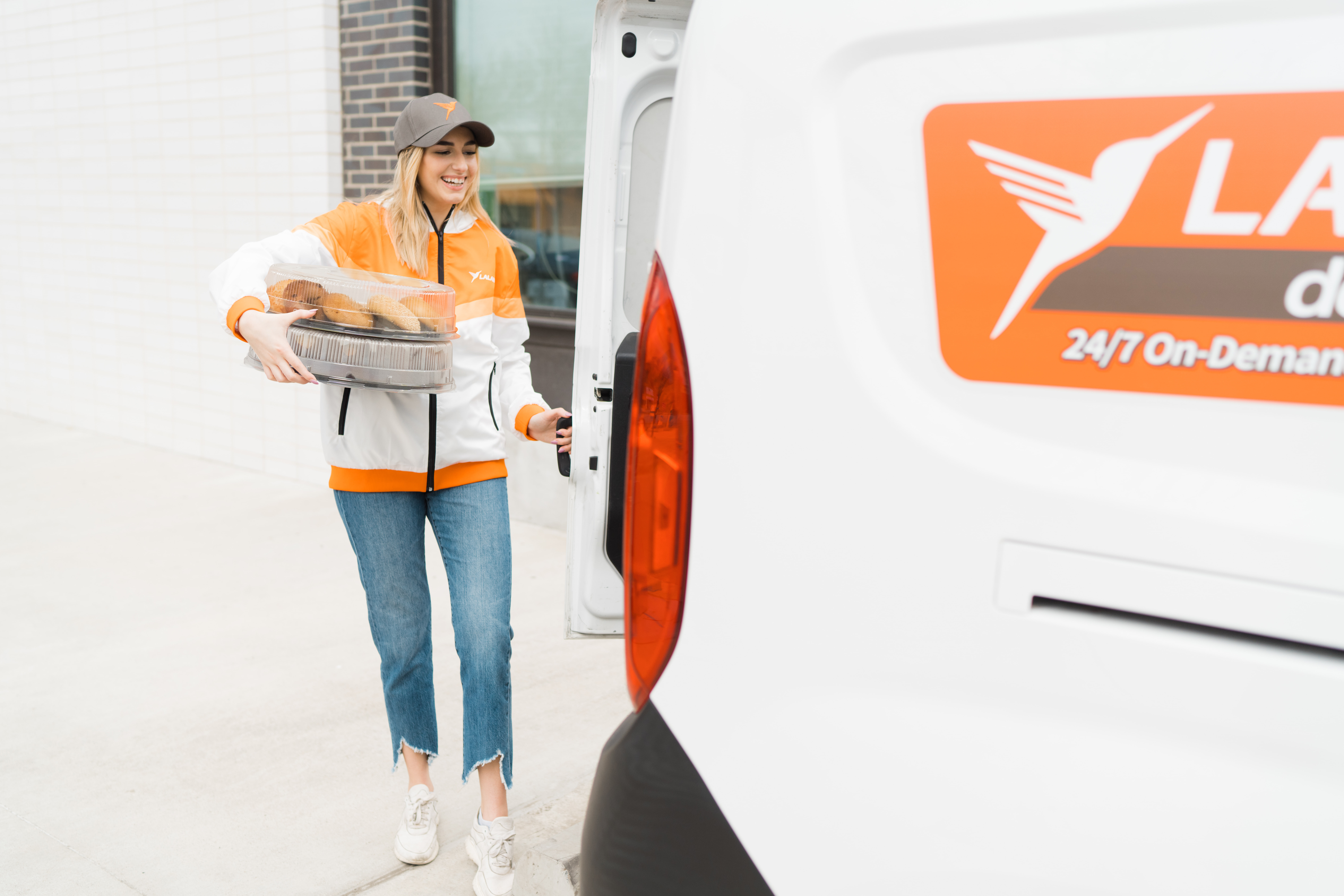 As a new delivery service in the United States, Lalamove is shaking things up and improving the gig economy space across the country for both drivers and users. Part of that commitment is being upfront and transparent about our payment structure, delivery expectations, and other common questions.
Below are a few frequently asked questions from Lalamove drivers, with answers and additional resources. If you want to learn more, ask a specific question, or become a driver, click here to reach out to your local support team.
How can I become a Lalamove driver?
Becoming a driver is simple, easy, and quick! Just download the Lalamove Driver app and fill in your information when prompted. We'll take a look at your application, run a background check, and approve you in as little as 24 hours. From there, you can immediately start accepting deliveries and earning!
How can I accept an order on the Lalamove app?
Accepting orders is easy! Check out our step-by-step guide for a visual walkthrough.
How do I know when to start my delivery?
All Lalamove orders are color coded for easy identification:
Dark orange

is an immediate order that can be picked up NOW.

Light orange

is a scheduled order for TODAY.

Blue

is a scheduled order for a FUTURE DAY.
The pick up time listed on scheduled orders should be the time you arrive at the first pickup location – not when you should start driving there.
For immediate orders, you can start the delivery right away. Keep in mind, the mileage shown on immediate orders is from your current location to the first pickup point.
Who do I reach out to for questions about my order?
If you're ever unsure about an order's details, delivery address, preferred drop off time, or anything else, use the in-app chat function to communicate directly with your customer!
For other questions, like payment or order status, reach out to your local driver support team!
What if I need to cancel an order?
We get it – sometimes things happen. If you're ever unable to complete a Lalamove order, we ask that you cancel and let us know as soon as possible so we can quickly match the order to a new driver.
However, high cancellation rates may lead to account deactivation, so it's important to only accept orders you will be able to complete. Unlike other apps, Lalamove doesn't penalize you for being online and not accepting available orders, so feel free to wait until a trip that fits your schedule and location becomes available.
How much do Lalamove drivers get paid?
We believe in being completely transparent about how much you'll get paid on every trip. Our drivers earn 80% of the trip total every time, with no cap on how much you can make. Drivers also keep 100% of all tips they earn.
Remember: Before you accept a trip, you'll be able to see the price the user is paying. For example, if the price of the trip shown is $50, you'll earn $40.
How do I access my Lalamove funds?
Lalamove allows you to cash out as often as you'd like, transferring your earnings from your Lalamove wallet to your bank account. Please note, there is currently no "auto-cash out" feature currently available on the driver app – you must cash out manually and have a minimum of $20 in your wallet.
Once you initiate the cash out process, there is typically a bank processing period. Depending on your bank, you can typically expect to see your money in your account in 2-4 business days.
How can I earn more with bonuses?
Check out our latest bonus opportunities on our website. Some bonuses are exclusively for our decal drivers, so please reach out if you'd like to participate!
To add a bonus to your account, visit the missions tab in your app and make sure to "opt in" to start earning more. There's no penalty for accepting missions and not completing them, so feel free to join any that you're interested in.
How do I get reimbursed for tolls incurred during my delivery?
If you were charged for tolls or other expenses while completing your delivery, submit any add-on fees within 30 minutes of completing the trip and let the customer know so they can reimburse you in the app. Once the payment is completed, the trip will be closed out and you'll see the funds in your wallet.
If the customer paid you in cash for the tolls, select the "settled payment" option when prompted. Do not click settled payment if you haven't been reimbursed, or else the trip will be closed out and the customer can no longer reimburse you.
For more information and detailed walkthroughs, visit our Driver Resources page or contact your local driver support team.