11.11 Sales From 9 EasyStore Merchants To Complement Your Wishlist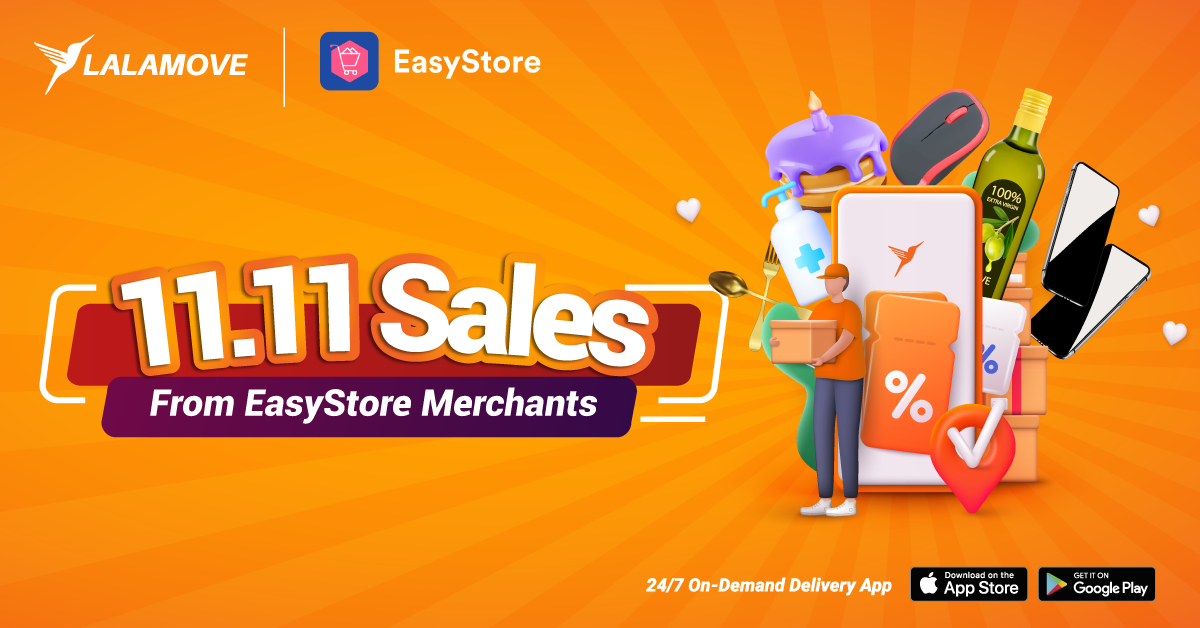 Mark your calendar and prime your bank account for the biggest annual shopping day this Friday!
You've set your sights on goodies from your preferred digital stores and retail outlets that promise you once-in-a-year bargains.
But hey, this is the 11.11 sales we're talking about!
No harm in stretching your wallet a lil' bit if the offer meets your needs and budget, right?
Without further ado, here's a list of 11.11 sales from the merchants of our e-commerce partner, EasyStore. Who knows, you may even stumble upon a gem that you can't find elsewhere?
Table Of Content
Pok Brothers (Premium and bespoke groceries)
Baked KL (Vegan and gluten-free bakery)
Ringke (Accessories for smartphones and devices)
Respawn Gaming Tech (PC gaming accessories)
Sultera (Bedding, bath, and dining)
Cookie Crumbs (Cookies and brownies)
Pok Brothers
Browsing through Pok Brother's online catalogue is akin to browsing the aisles of an upscale grocery store. They carry imported brands that are rarities in neighbourhood grocery stores or budget supermarkets.
The food importer and distributor prides itself on purveying 1,001 varieties of food and ingredients. Judging from the sheer size of their product categories, they live up to that hype!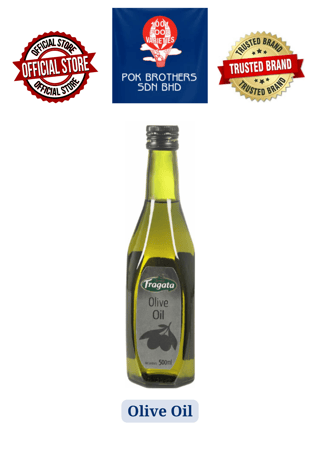 Plus, they outsource bespoke products to their corporate clients, which certainly adds credibility to their range of products.
11.11 Offers
Offer Validity Period: 11 November 2022 until 18 November 2022
11% off from these selected items:
Milac UHT Dairy Whipping Cream (38% Fat) 1 Litre
Lamb Weston Seasoned Wedge Cut Fries 1 kg
Fragata Spain Olive Oil 500 ML
Fragata Extra Virgin Olive Oil 250 Litre
Real Farmers Salted Butter 250 gm
Baked KL
Who knew baked goods could be sinful and health-conscious at the same time?
That's what the wonderful ladies at Baked KL have accomplished with their bakery business!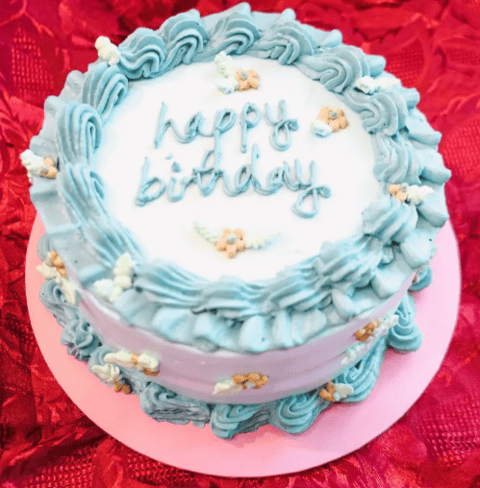 Inclusiveness is more than just a buzzword nowadays. It's a way of life to make everyone feel welcome and equal to each other. Baked KL embodies this spirit with their range of hearty cakes and cookies.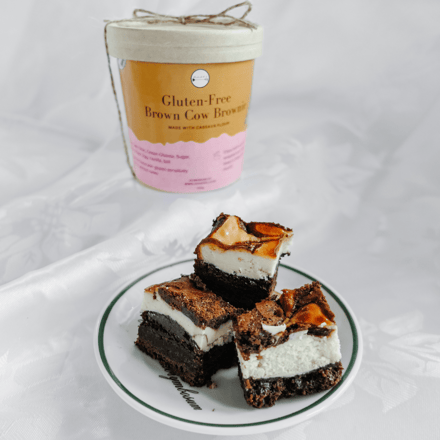 Now, everyone deserves to have a treat with Baked KL's vegan cakes, gluten-free brownies, and even diabetic-friendly cakes!
11.11 Offers
Offer Validity Period: 8 November 2022 until 15 November 2022
11% off all items with a minimum spend of RM15 (excluding delivery fee)
Ringke
A simplistic design with a focus on quality.
If these are the criteria you're looking for in your smartphone casing, then you'll find them at Ringke. The company's cases come in a number of styles, designs, and form factors.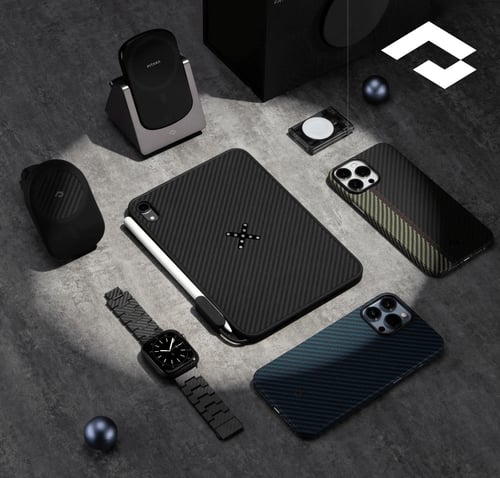 The company's cases are available for all popular phones from Apple, Google, Samsung, Xiaomi, OnePlus, and more. In addition to smartphone cases, Ringke's portfolio also includes accessories such as screen protectors, wireless chargers, AirPods cases, and cable organisers.
11.11 Offers


Offer Validity Period: 11 November 2022 until 13 November 2022

Instant Rebate of RM11 with a minimum spend of RM100. Applicable to all products.
Numa
Numa is a homemade fashion brand that boldly shows all muslimah can live an active lifestyle within the boundary of syariah (Islamic guidelines).
We really dig their activewear hijab. Chic, cool and comfortable? You go, sister!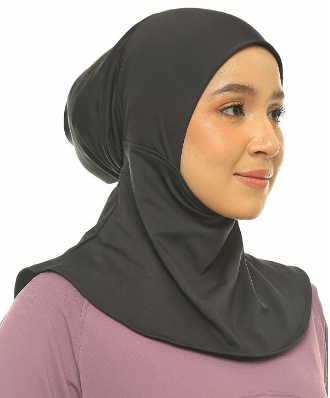 Their base material is made from breathable microfibre to encourage faster evaporation of sweat. If you've just started to hit the gym or you're a veteran fitness warrior, Numa is a great choice for a second skin without compromising your modesty.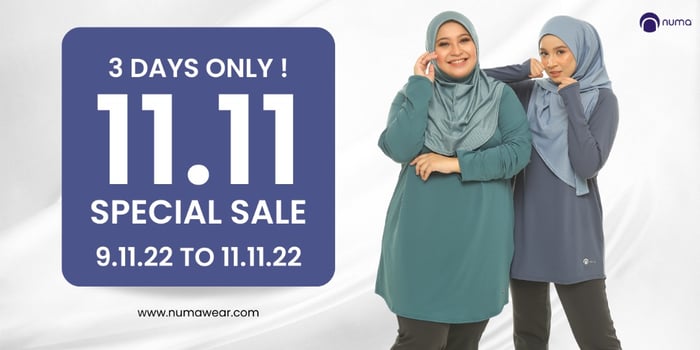 Visit their online store to browse their range of hijab, top, pants and casual wear.
11.11 Offers


Offer Validity Period: 9 November 2022 until 11 November 2022

11% off storewide with no minimum spend
Respawn Gaming Tech
A valiant World War 2 Allied marine. An apocalypse survivor in a dystopian future. Or a barbarian on a quest to save mankind from mythical beasts.
Regardless of your video game avatar, it pays to level up in PC gaming accessories to give you the edge in any virtual arena. The smallest detail can make a big difference, like mouse skate for added smoothness and faster key switch on keyboards for greater sensitivity.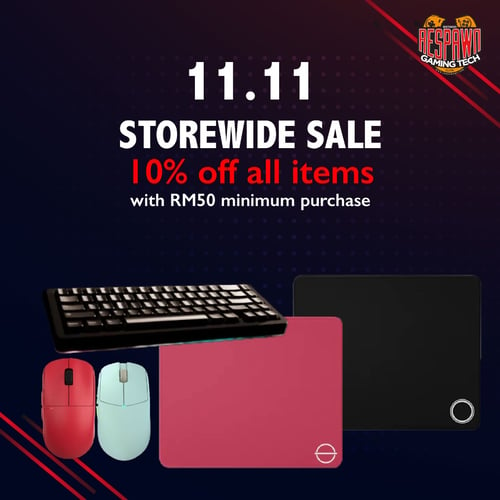 Head on over to Respawn Gaming Tech's official domain to step up your game (see what we did there?)
11.11 Offers


Offer Validity Period: 11 November only, from 12.00am to 11.59pm (24 hours sale window)

10% off storewide with a minimum spend of RM50
Sultera
Imagine the cosy feeling when you step into a hotel room.
The soft pillow sinks your mind into dreamland the moment your head lands on it. The expansive comforter snugs around you in its warm embrace. And nothing beats the soothing sensation of a bathrobe on the skin after a hot shower.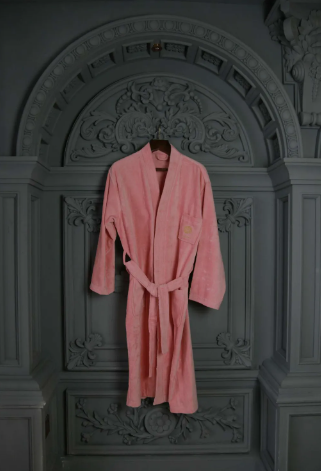 If you're keen on replicating these therapeutic senses in your home, then you would definitely appreciate what Sultera has in store!
In conjunction with 11.11, they're offering discounts on selected bedding, bath and dining cutleries that can deliver the hotel experience to your home. Free gifts await shoppers who spend at least RM300 within their 11.11 promo period.
Oh, and did you know that they'll organise a lucky draw too for 11.11?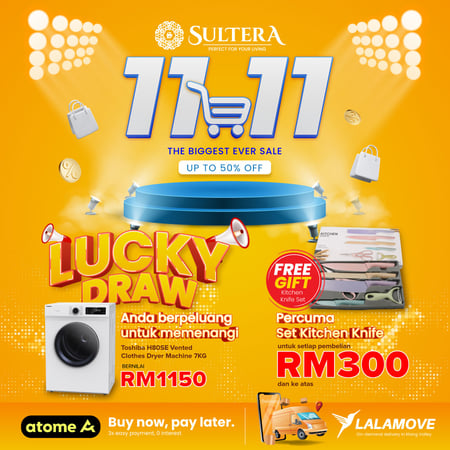 11.11 Offers


Offer Validity Period: 11 November only, from 12.00 am to 11.59 pm (24 hours sale window)

Free gift of Knife Set with a minimum purchase of RM300

Free gift of Knife Set, Sleep Mask and Woven Bag with a minimum purchase of RM500

Up to 50% off from these selected items:

Sultan Pillow 5 Star

Premium Sultan Bolster


Premium Bathrobe


Baginda / Kekanda Towel

Serving Dish

Cutlery Set

And many more!
Softlens
The eyes are windows to the soul.
In that case, why not add another layer of first impression when someone gazes into your eyes?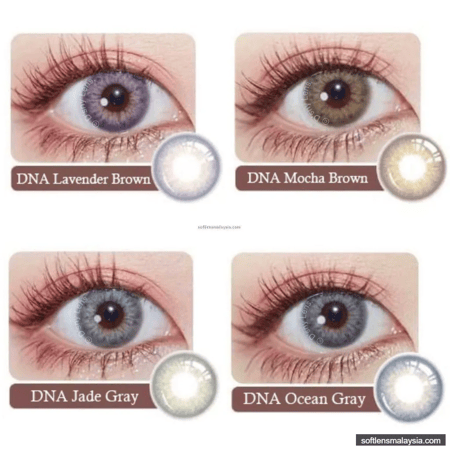 Softlens specialises in trading a full range of contact lenses. And by full range, we mean they have every type of lens imaginable!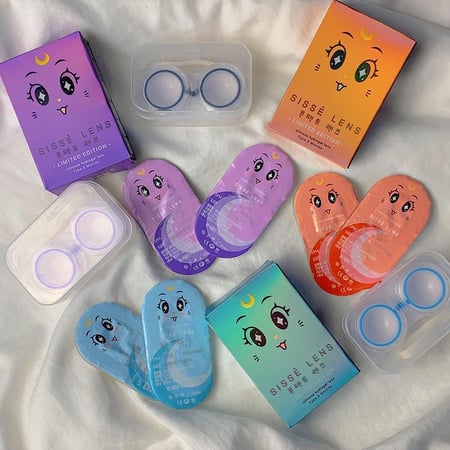 Pick your preference based on the lens's colour, size and lifespan. If you have fuzzy eyesight, they also offer indexed lenses all the way up to -8.00.
11.11 Offers


Offer Validity Period: 11 November 2022 until 22 November 2022

Get a pair of Eyecosma lenses for RM11.11 only when you purchase RM55 worth of Sisse lenses.
FeedLOVE
If you're a proud fur parent to a cat or dog, then this one's for you.
FeedLOVE is a brand name for specially formulated super pet food. The brand is the brainchild of Dr Susanna Santhiram-Hofherr, an acclaimed holistic pet healer.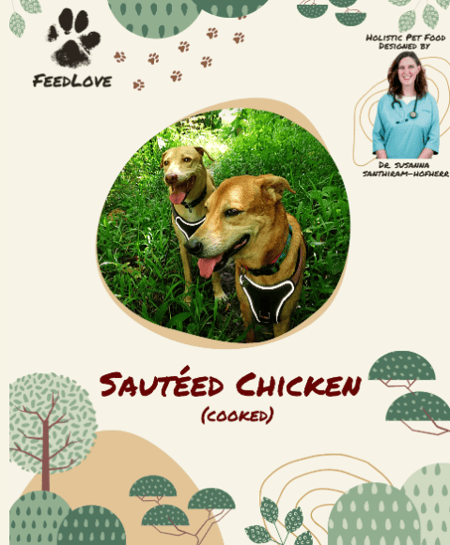 The pet food options come in 200g packets, costing you RM12.00 or RM13.50 each. Lamb Royale (Raw) for dogs fetches the highest price in their catalogue at RM18.00.
This is a pet food brand worth purchasing if you're looking for premium meals that are packed with micro and macronutrients. They also promote excellent digestive health for your furbaby!
11.11 Offers


Offer Validity Period: 11 November only, from 12.00 am to 11.59 pm (24 hours sale window)

Buy 10 get 1 free

Get 11% off when you purchase at least 30 packs
Cookie Crumbs
Here's another bakery goodness that will make you go full 'Cookie Monster' mode. Om nom nom!
Cookie Crumbs is a homegrown brand that lives and breathes New York City-style soft cookies. Think of crunchy cookies outside with gooey Kinder Bueno inside. That's Cookie Crumbs' signature.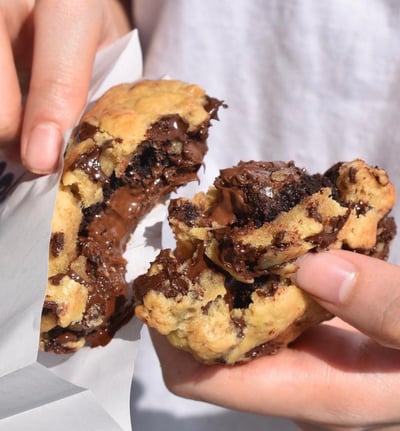 And get this:
We scrolled through their Instagram, and OMG DID THEY REALLY STACK COOKIES ON TOP OF EACH OTHER LIKE CAKE LAYERS WE CAN'T GET ENOUGH OF THIS!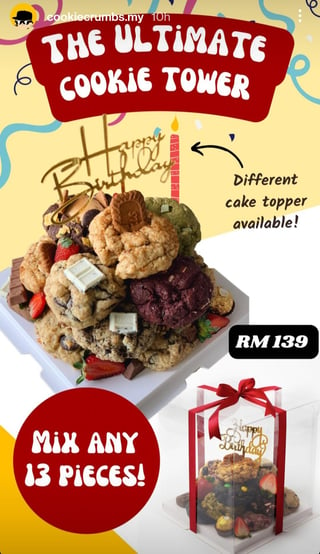 They are offering 11.11 deals, but hurry! Their sale last for 24 hours only. Visit their online store to purchase cookies, cookie towers, brownies, and combo sets.
11.11 Offers


Offer Validity Period: 11 November only, from 12.00 am to 11.59 pm (24 hours sale window)

11% off on all items
Awesome offers, right?
Place your orders with these merchants when they launch their 11.11 sales. We'll take care of the deliveries for you.
We wish you all the best in your 11.11 shopping spree!