On-Demand Business Logistics: Vanli's Optimisation Strategy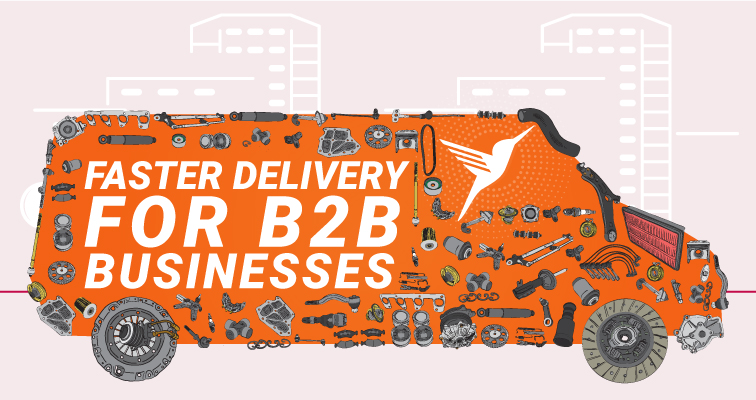 It's easy to forget how integral business logistics is in the daily hustle and bustle of an automotive workshop.

More often than not, we always count on the workshop mechanics to turn our situation of stalled vehicles around so we can get back on the road asap.

But how many of us took notice of the one delivery guy who showed up at the workshop with the required spare parts?

No delivery, no spare parts, no driving. The urgent availability of parts, or the lack of it, could mean the difference between an instant fix or an overnight stay at the workshop for the car.

As a leading genuine spare parts distributor in Malaysia, Vanli Group understands the importance of a harmonious supply chain. On-demand business logistics is a critical element to ensure operations are run in the most efficient manner possible.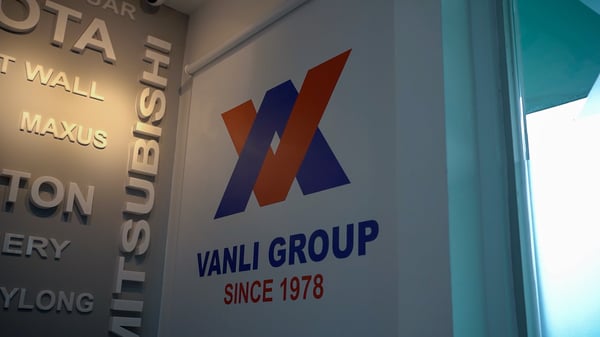 Furthermore, the factor of urgency underlines the behavior of modern consumers. This is a factor that Vanli is well attuned to.

In an age of 'we want it now!', faster delivery has become one of the essential differentiators to support continuous profitable growth. This area of business logistics is a game changer to meet last-minute orders of spare parts in Vanli's B2B target market, which makes up a lion's share of Vanli's revenue.
Engine Parts, Electrical Components, Lubricants – You Name It, Vanli Has It!
Vanli Group has been in the genuine automotive parts business since 1978. Back then, the company only traded parts for one automotive brand. The pioneers of the company consisted of five employees who ran the business from a single shoplot in Jalan Ipoh.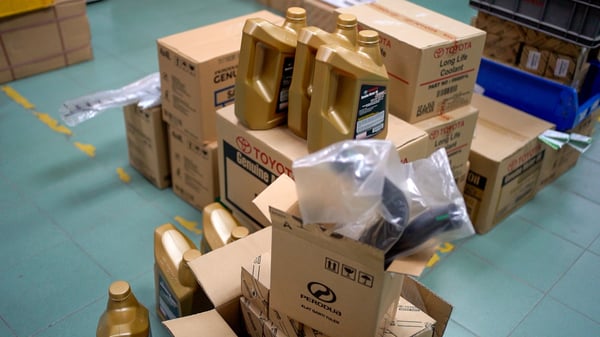 The company's mission remains unchanged after all these years – to offer only the best products and services for automotive spare parts.

Besides sales points in traditional shop fronts, Vanli has ventured into e-commerce with an online presence at Lazada and Shopee. But Vanli's digitalisation entails more than just e-commerce, as will be revealed further on in this article.
On-Demand Business Logistics: Setting Themselves Apart In The B2B Space
Vanli's customers come from a diverse B2B background; automotive parts wholesalers, retailers, workshops, specialised service centres, and fleet customers. Once in a while, they also entertain regular consumers over the counter in their branch or through their online stores on Lazada and Shopee.

But if there's one common ground among these demographics, it's their need for on-demand automotive parts delivery.
A quick turnaround is essential for greater customer satisfaction. It's a double win for Vanli – capturing sales in record time while leaving a lasting positive customer experience.
This is the principle of Jarrod Wong. With 21 years of experience in the automotive parts industry and professional connections with key industry players, Vanli couldn't ask for a better person to lead the company's strategic operations.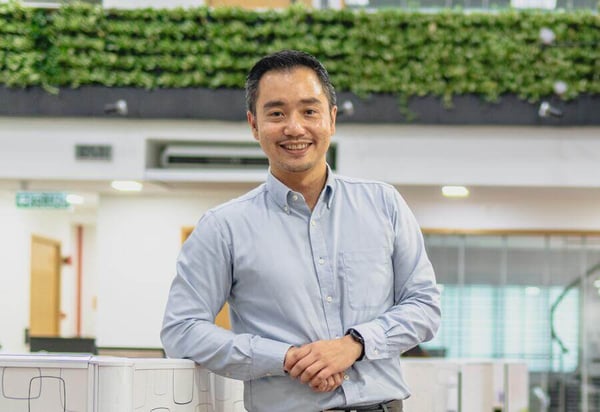 "The factors to our operational success are two-pronged. The first is inventory management. As the old saying goes, 'Knowing what the customer needs and having the right part at the right time is pivotal to our growth'. This is reflected in over 40 years of success in the business."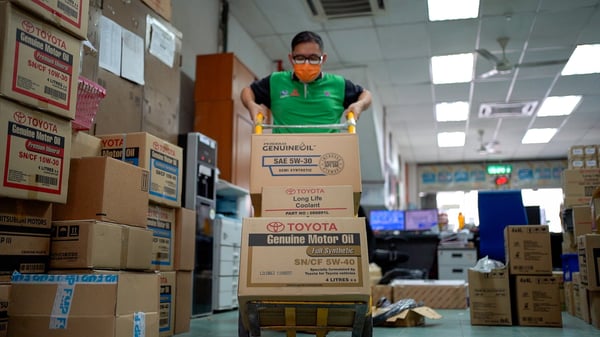 "The second part is business logistics, which is vital to our daily operations. We must ensure that our delivery speed matches our customers' expectations in the most efficient manner possible. Lalamove's on-demand delivery services provide agility and flexibility to our operations. Balancing our customers' requirements while optimising our company's operation is essential for sustainable, profitable growth," said Jarrod.
Delivery Challenges, Pre-Lalamove
Vanli used to rely on in-house dispatch riders for delivery runs. Each branch would have one or two riders to deliver spare parts to their customers when required. For larger items or bulk deliveries, Vanli would call upon their in-house trucks to take care of the deliveries.

However, this practice was not without its challenges.

The issues then were not dissimilar to other enterprises with in-house delivery fleets. When not managed effectively, costs associated with such operations could balloon out of control.
Financial commitment of vehicle maintenance and monthly salaries for their delivery personnel contributed to Vanli's fixed business logistics expenditure, regardless of demands during peak seasons and off-seasons.
Finally, there were complications from the human resources' end. Their drivers and riders weren't immune to absenteeism, late attendance, and inefficiencies in dispensing their delivery tasks.
In other words, managing an in-house fleet proved to be a bottleneck in ensuring operational efficiencies. Vanli decided to turn over a new leaf and looked outward for a delivery partner that fulfills a few simple criteria:
A scalable business logistics service that can meet their customers' fluctuating demand in peak periods and off-season

Delivery footprint that covers the greater Klang Valley

Runs on a fully digitalised system with a user-friendly interface and order flow

Reliable fleet of outsourced delivery manpower
Seamless Business Logistics With Lalamove
Amid their search for an ideal delivery partner in 2018, Vanli came across Lalamove through the word of mouth from one of their employees. They took swift action and contacted Lalamove's sales team after visiting Lalamove's website.
"Lalamove's sales team was instrumental in bringing us on board their platform. With a corporate account, we no longer need to pay per delivery since we can easily do so with the Lalamove wallet. Monthly statements at the end of every month give us a full window into our business logistics frequencies and expenses."
Besides easier accounting processes and business analytics, Jarrod is most grateful for Lalamove's heavy lifting in manpower. This convenience is accomplished with a user-friendly app that assigns delivery requests to Lalamove delivery partners.
"That's the whole point, isn't it? Lalamove's crowdsourcing model allows us to secure a delivery partner anytime, especially for same-day deliveries."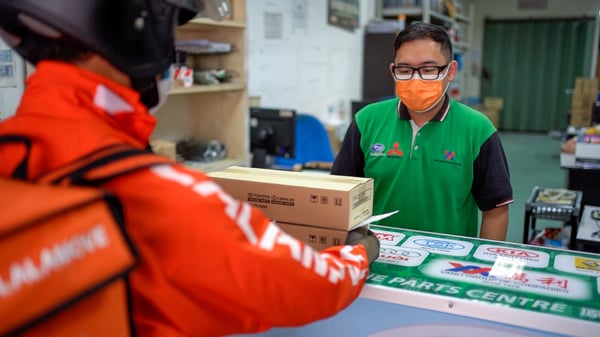 "With Lalamove's favourite delivery partner system, we can identify hardworking Lalamove delivery partners and add them into our preferred list. These selected delivery partners will be the first in line to receive our delivery requests. Naturally, the feeling is mutual as they're more than happy to serve with us repeatedly," Jarrod commented.
The Right Vehicle Size, Every Single time
The parts in a vehicle come in all shapes and sizes. It's imperative for Vanli to partner with a delivery provider that has a complete range of vehicle size.
And that's exactly what Lalamove is all about!
From a bike to deliver a spark plug or a van to deliver a 4 x 4 radiator, Lalamove's fleet is the answer to Vanli's requirement for a versatile delivery fleet.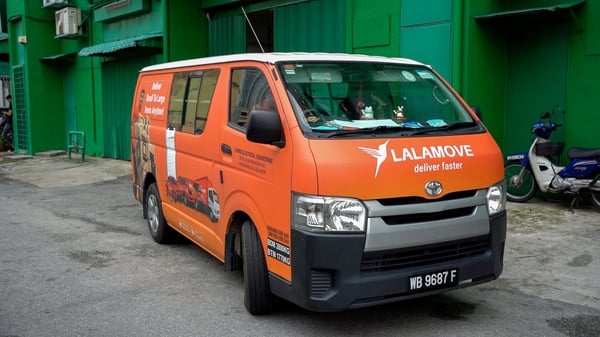 Vanli even serves business clients who own a fleet of trucks. It turns out that their need for same day spare parts delivery is not that different from a Myvi owner who's in a dire need for a spare part at the neighbourhood workshop.

"When we talk about scale, it's not just about scaling the frequencies of deliveries during peak seasons. Lalamove's bike, cars, vans, 4 x 4s and lorries are also variables in the scalability of our deliveries. It's one of the reasons we trust Lalamove with our business logistics," Jarrod admitted.
Genuine Parts, Comprehensive Range Of Brands…And Faster Deliveries
Since partnering with Lalamove in 2018, Vanli has been able to access a comprehensive delivery options to deliver spare parts to the right point of purchase, every time.
"Thanks to Lalamove, we can help more vehicles to get back on the road asap with faster deliveries of automotive parts. Our customers enjoy the freedom to choose the delivery window at their convenience. With Lalamove as our partner, we can make it happen for them," Jarrod concluded.
Now, we want to turn it over to you.
Are you running a business, or in charge of your company's logistics and operations?
Do Vanli's delivery challenges before Lalamove resonate with your situation? If yes, drop your details with us. Our sales team is eager to help you with a turnaround plan!