COOX & Lalamove: From Cloud Kitchen To Consumers' Doorsteps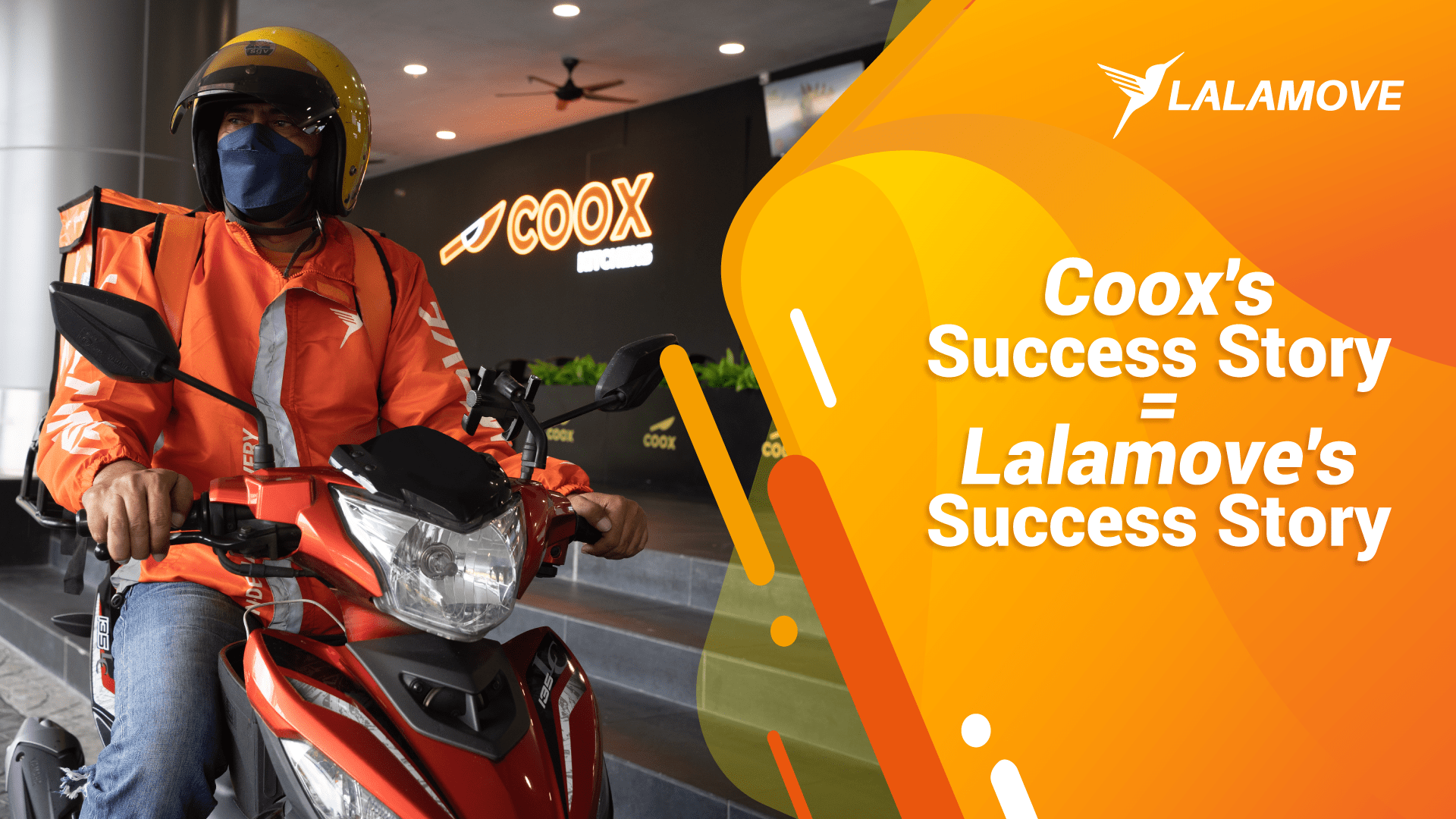 When the COVID-19 pandemic broke out in 2020, much of the world moved online, accelerating a digital transformation that has been underway for decades.
One of the byproducts of the digital transformation is the emergence of cloud kitchens in Klang Valley.
A cloud kitchen, or its synonym ghost kitchen, is a shared kitchen with multiple restaurant vendors that focus on the virtual delivery business.
Cloud kitchen was mooted to address the struggles of restaurants, cafes and independent stalls during the pandemic. The concept offers struggling F&B businesses a practical avenue to keep their venture afloat and the possibility of growth despite a challenging economic backdrop.
With the benefits of low startup costs, flexible leases and additional support, cloud kitchens pique the attention of F&B operators of all sizes to accomplish a business model that makes economic sense.
A Complete Ecosystem For F&B Businesses With COOX's Revolutionary Cloud Kitchen
This brings us to COOX, a cloud kitchen that offers kitchen spaces, F&B business essentials and more. They also happen to be Lalamove's valued business partner!
So what makes COOX stand apart from the other cloud kitchens in Klang Valley?
More than just a landlord that offers space and delivery support, COOX embraces a hybrid concept that offers a dine-in facility on top of delivery and pickup services.
COOX banks on innovations, such as integration with the market's leading food delivery aggregator, delivery automation, operating a proprietary app that reduces vendors' service fees, access to flexi-payments and smart business consolidation reporting.
COOX's cloud kitchen at Glo Damansara Mall has 26 kitchen suites. Each suite ranges from 70 to 171 square feet and it comes with an electrical or gas stove, stainless steel table, stainless steel shelf, a large freezer and a two-door chiller.
As for the tenancy package, they offer three packages. Their most basic package measures up to RM3,600/month, subject to the size of the kitchen and tenure. Contrary to the high commission rate that food aggregator collects, COOX only collects a 2% tech fee to maintain their services.
Recently, we sat down with the CEO of COOX, Ken Lee, who has nearly two decades of experience in the restaurant business.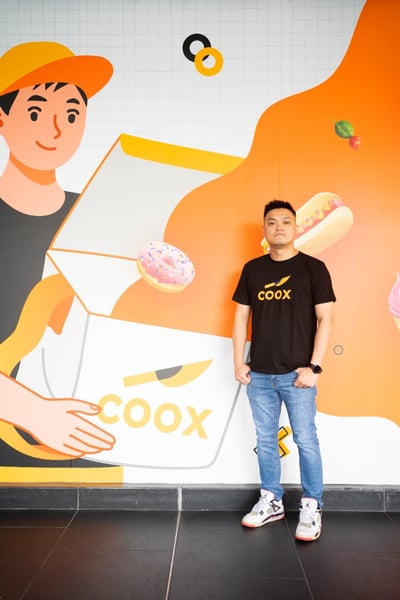 We hear his thoughts on COOX's place in the F&B industry, their expansion plan, delivery demand and COOX's partnership with Lalamove.
The following parts are excerpts from Ken's replies to our questions and have been edited for clarity:
On COOX's Current Position In The Cloud Kitchen Market
There used to be doubts on whether cloud kitchen is a temporary solution for F&B businesses to weather the pandemic storm.
But the demand for our solutions and our momentum has proven otherwise. Cloud kitchens are here to stay for the survival of F&B businesses.
For one, COOX is the most occupied cloud kitchen in Klang Valley. Most of our space has been filled up since we opened for business in April 2021. We still receive enquiries from prospective tenants until today!
We've celebrated a few milestones along the way. These small wins give us the confidence to replicate and expand our business model to ten more locations while fine-tuning our services.
In fact, we're on track to launch COOX's second branch at Taylor's Lakeside Campus in Subang Jaya!
Innovations That Set COOX Apart From Other Cloud Kitchens
Tech forms the foundation of everything that we do here.
We have an in-house ordering app and a web QR ordering that collects a lower commission from our tenants. These lower commissions are shared with the tenants to give them a better profit margin.
And our app does more than just delivery.
Did you know that our tenants can also monitor their financial performance and sales breakdown?
Having complete control over our app means more flexibility for us to tinker with different features to improve the UI and UX of the ordering platform.
But we're not stopping there.
Among other features that are in the pipeline is the Mix & Match ordering.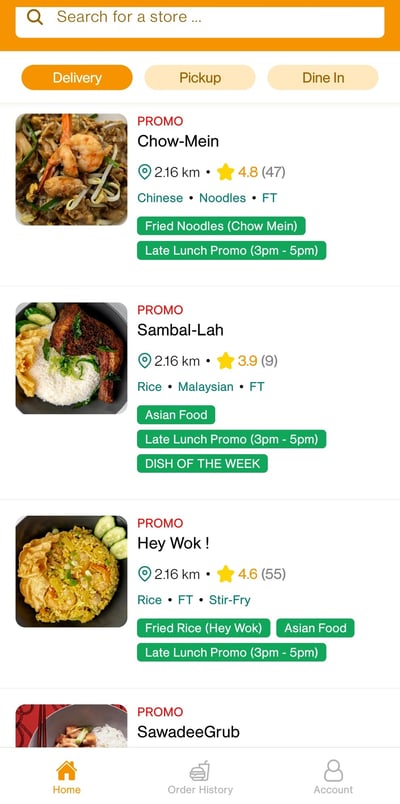 This feature enables customers to order from multiple brands and pay a single delivery fee. This allows COOX to fulfil orders for family or friends with different cravings.
Differences Between Mom And Pops Brands And Established Brands
There are distinctions between indie F&B entrepreneurs and bigger brands like Kenny Rogers and The Manhattan Fish Market.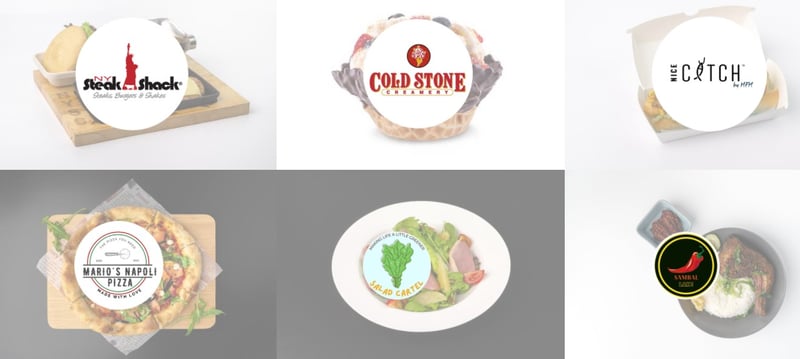 Credit: COOX
Can the cooks from these two segments prepare amazing dishes? Yes, of course!
But bigger brands with years of experience obviously have financial, resources, and marketing muscles.
Over time, we've learned that smaller businesses require a mixed recipe of branding, marketing, and cost management to be successful.
The Current State Of Delivery Demand
Today, with the easing of movement restrictions, dining in food courts, kopitiams and mamak eateries, which forms a big part of our Malaysian identity, has become a routine again.
With this gradual move towards pre-pandemic normalcy, we observe a slight plunge in food delivery demand.
However, the demand for food delivery in Malaysia will remain a lucrative market with an estimated growth from US$267 million in 2021 to US$410 million by 2024.
The pandemic has repurposed the habit of online food ordering and delivery from an 'option' to a 'norm' in society.
As more people are accustomed to mobile devices and apps, the delivery business will benefit from widespread tech literacy.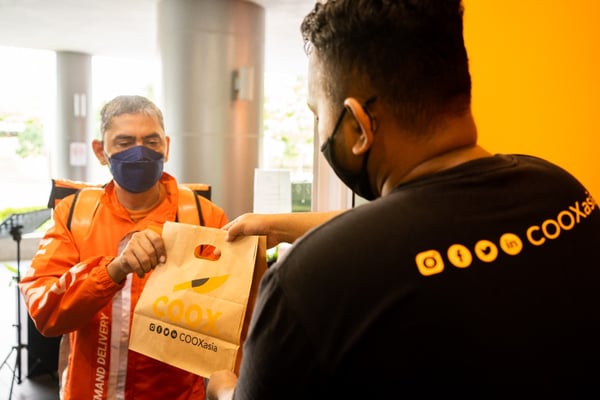 Here's another food for thought:
The concept of cloud kitchens and food delivery was accelerated by the pandemic. Due to the mass adoption of food delivery, it has become the only way for some families to order food.
With the combination of a tech-savvy society and the lack of workers in the food industry, cloud kitchens could be a turning point for how future restaurant businesses will be operating.
On The Partnership With Lalamove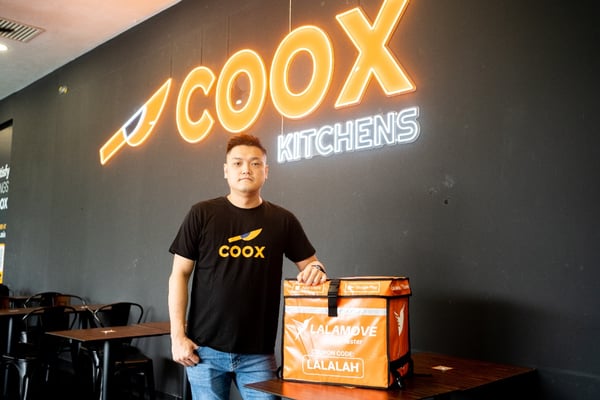 Lalamove is one of the leading innovators for delivery services in Malaysia with a proven track record. They're also making waves in other South-East Asian countries and Latin America.
Lalamove's API integration is synonymous with what COOX is looking for, making it easy for us to offer consumers a holistic and seamless ordering process.
Working with Lalamove ensures we are working with the best in the market and securing our success.
Improvements In Costs And Operations After Partnering With Lalamove
We've experienced a significant increase in profit margin and delivery lead time when we collaborate with Lalamove.
We owe part of our success to Lalamove. We'll continue to have them as COOX's business partner as we expand to more locations.
However, we believe there is always room for improvement.
It is essential for both parties to constantly improve our services and challenge each other's business capability boundaries.
End of Q&A with Ken Lee
We're proud to be a part of COOX's journey to revolutionise the local cloud kitchen and food delivery industries.
Our partnership with COOX speaks volumes on the role of on-demand delivery in an online-based business.
If you're interested to learn more about COOX's package and cloud kitchen solutions, you can visit their page for more information and reach out to them.
Looking for tailored on-demand delivery solutions for your business?
Then visit our business page on how we can upgrade your last-mile logistics with dedicated support - all on a budget that won't hurt your margins!