Lalamove Refrigerated Truck: Cooler And Fresher On-Demand Deliveries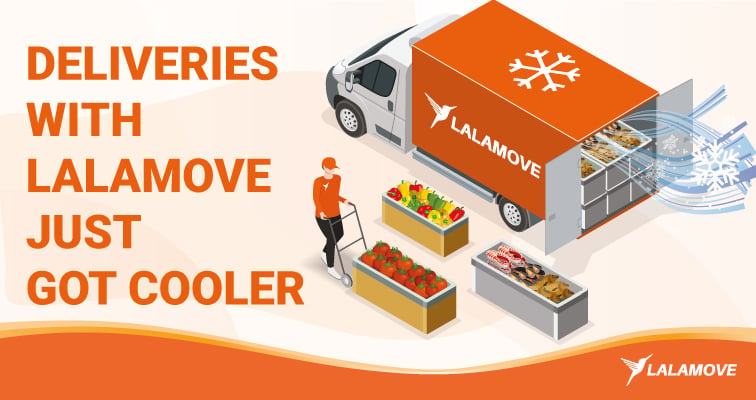 Securing a refrigerated truck at the eleventh hour used to be an obstacle for businesses that need such service.
Unlike your average deliveries, where a refrigeration unit is rarely needed, it was difficult to request an on-demand or same-day refrigerated truck delivery.
Why not?
There was no app in the market to cater to this demand! However, a simple search on the internet can furnish a list of cold chain logistics services for businesses.
But there's a catch:
Almost all of them require you to call the company or fill in their enquiry form before you can get a quote for their refrigerated truck services!
The time that it'd take to receive a reply to your enquiry or waiting for an agent to pick up your call can be time-consuming as well. Hardly a privilege that you'd have when you're in a hurry to deliver! Plus, what if your budget doesn't allow for a commitment to a long-term contract with a cold chain logistics company?
If only there's an easier and cheaper way to book a refrigerated truck delivery, just like you would when you're booking a bike delivery with an on-demand app.
Well, we have good news for you!
Introducing A New Lalamove Service - Refrigerated Truck Delivery
At Lalamove, we're all about making deliveries fast and simple for businesses.
When we first raised our flag in Klang Valley in 2018, all we had to our name then was motorcycle and car deliveries.
Slowly but surely, we've been taking it one step at a time to add more vehicle types in our delivery fleet, beginning with 1-ton lorry, 3-ton lorry, van and 4 x 4 truck.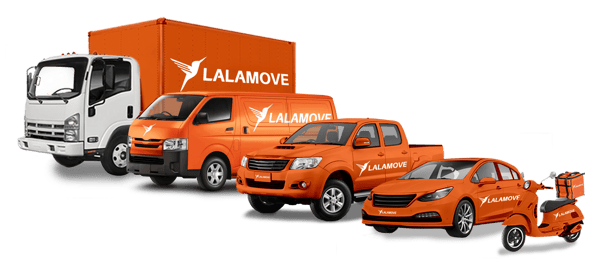 We've also been receiving requests from the business community to support them with cold chain logistics. Since refrigerated vehicles are the backbone of cold chain logistics, it's only right for us to meet the demand by introducing refrigerated trucks in our fleet.
Plus, our foray into cold chain logistics couldn't have happened at a more opportune time.
Research has shown that the value of the cold chain logistics market in Asia-Pacific was USD61,131.5 million in 2018, and is projected to reach USD162,659.4 million by 2026.
But this recent addition is not about us, nor our bottom line. It's about servicing businesses' need for faster and simple cold chain logistics support.
Why Deliver With Lalamove Refrigerated Trucks?
1. Instant Quote
No more calls to an agent or middleman. Forget about filling in your details in an enquiry form. Get a quote instantly after selecting between 1-ton or 3-ton refrigerated truck and assigning delivery locations on our app. It's that simple.
2. Two Ranges Of Temperature
We understand the need for the right environment for temperature-sensitive perishables. Select a temperature range of 1°C - 15°C or -15°C - 0°C for the best integrity of your merchandise while in transit with our refrigerated trucks.
3. Deliver On-Demand Or Plan For One In Advance, 24/7
Once you've selected a truck with the best temperature range for your need, you'll have the freedom to request an on-demand delivery or a scheduled delivery. We'll secure a truck driver for you within minutes after you've confirmed your delivery details.
4. No Strings Attached
Worried that you might have to commit to a long-term contract with a traditional cold chain logistics company? Deliver with us instead. Enjoy our pay-per-use scheme. You'll have more flexibility to plan your budget and scale according to the market demand for your temperature-sensitive goods.
5. Real-Time Tracking
Get a bird's-eye view of your delivery in real-time with Lalamove's integrated GPS tracking system.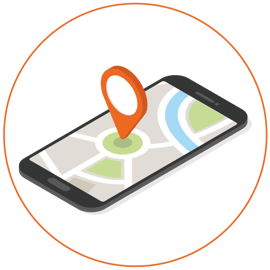 How To Place An Order For Refrigerated Truck Delivery With The Lalamove App