What Is Lalamove Rewards (And Why You Should Join It)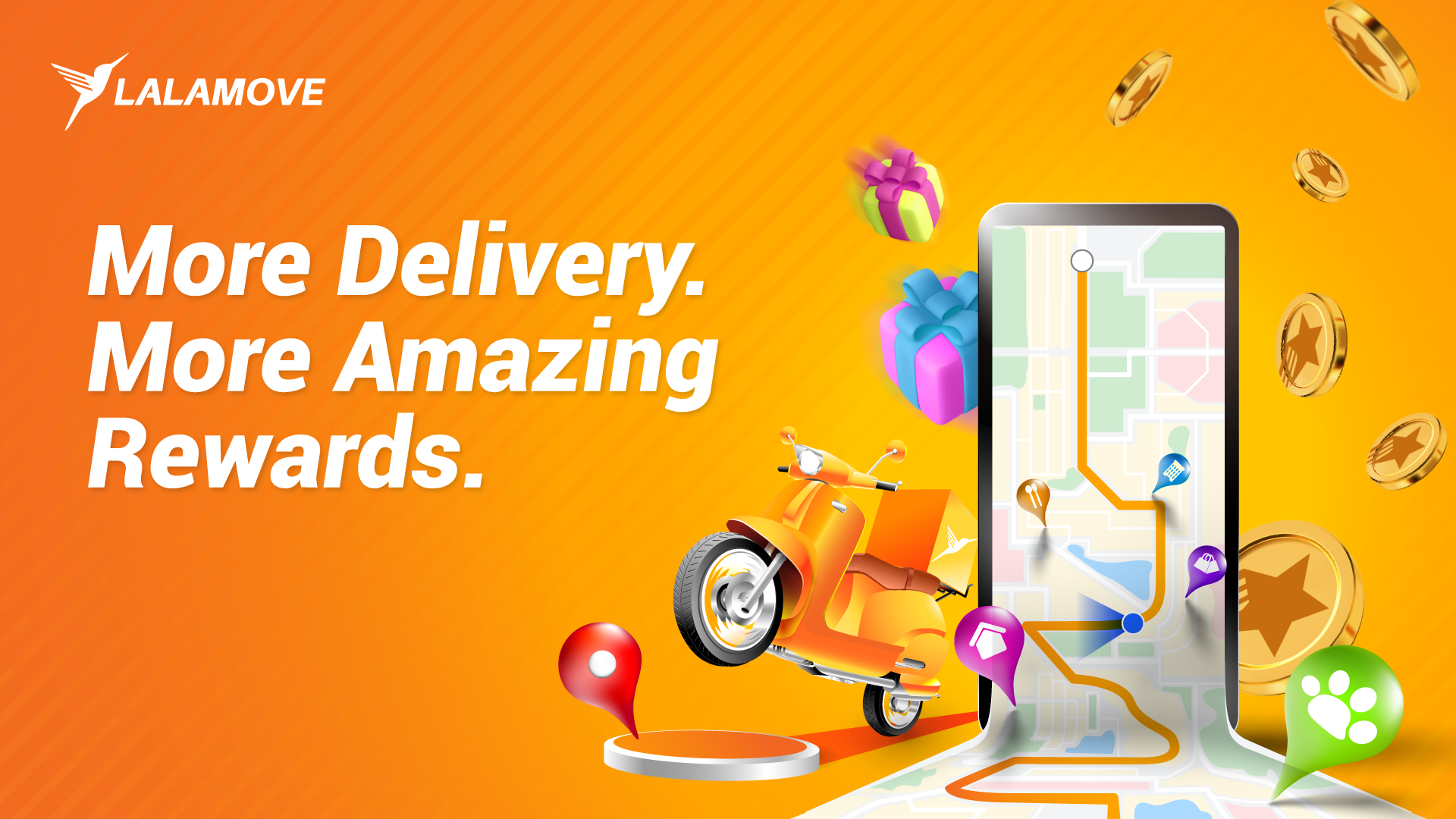 We bet our loyal customers like you need no further reason to keep using our service.

Our fast on-demand delivery service, diverse fleet, Long Haul delivery and other benefits you simply can't miss out on - these are reasons why you just can't NOT fall in love with us!

But what if delivering more means you have a greater chance to redeem amazing rewards, like a few loyalty points away from scoring your dream running shoe?

Or perhaps saving your pocket from overspending on your favourite boba drink because you've reached your weekly budget limit?

Wait… where are we going with this? 👀

That's why we're here to tell you that Lalamove-It your deliveries are gonna boost your happiness with us like never before…

*drum rolls please*
We Present To You: Lalamove Rewards!
Lalamove Rewards is a loyalty program with the following gist:
You'll receive 1 LalaPoint for every RM1 spent with Lalamove delivery. Once you've reached a certain amount of LalaPoints, you can use them to redeem rewards.
What Are The Rewards?
You've been a great support to us, so we want to treat you with irresistible rewards!
At the moment, here's the list of rewards that we offer:
Lalamove Coupons:
RM3 Lalamove coupon
RM5 OFF Lalamove coupon
RM10 OFF Lalamove coupon
RM15 OFF Lalamove coupon
Lifestyle e-Voucher:
Adidas Malaysia RM20 e-Voucher
F&B e-Voucher:
Llaollao RM5 e-voucher
Black Whale RM10 e-Voucher
Eat Cake Today RM10 e-Voucher
Salad Atelier RM10 e-Voucher
Starbucks Malaysia RM30 e-Voucher
TGI Fridays RM100 e-Voucher
We'll add more rewards to the list from time to time, so be sure to visit the Rewards section in our app regularly to see what else we have in store for you.
While you're at it, hop on quickly to our app and register for Lalamove Rewards cause we're giving out 1000 LalaPoints for FREE!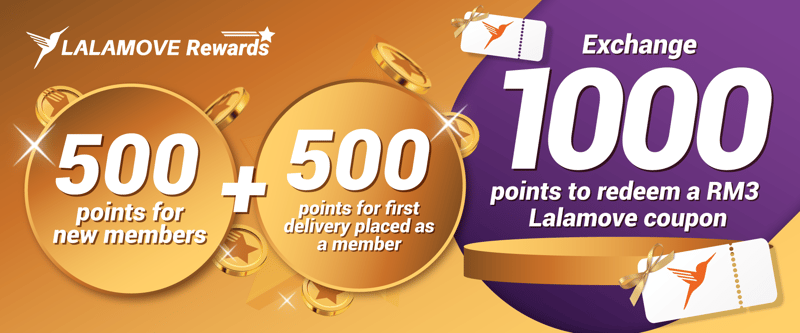 All you have to do is sign up as a Lalamove Rewards member (500 points) and place your first delivery order as a member (500 points).
You're welcome! 😉
Where Can I Find Lalamove Rewards In The App?
Simply click the hamburger icon on the top left corner of our Homepage to view Lalamove Rewards in our Menu.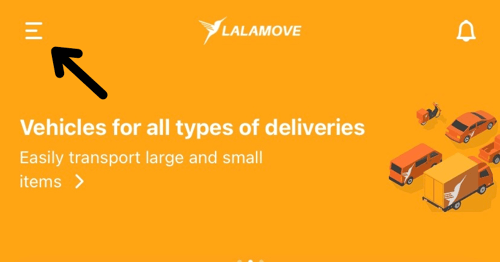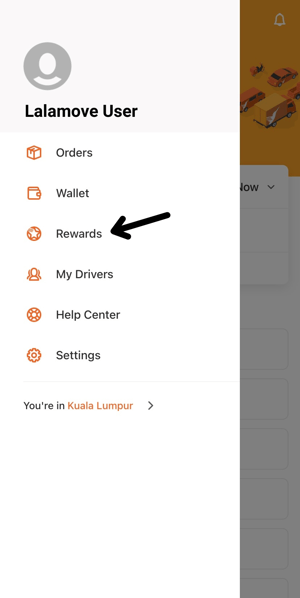 If you can't see Rewards in the app yet, that means you haven't updated the Lalamove app to the latest version. Please update yours right away to access this loyalty programme.
In the Rewards page, you can view your latest LalaPoints and types of e-vouchers. You can also view the latest news on Lalamove Rewards you shouldn't miss if you want to boost your LalaPoints!
Here's what the Rewards page looks like: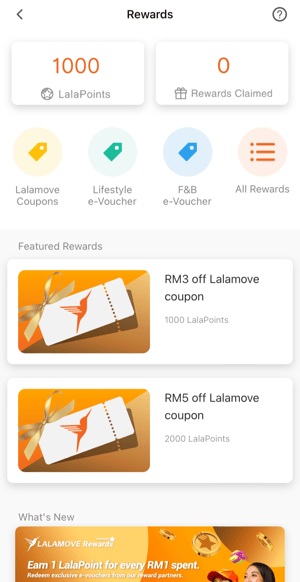 Tap 'LalaPoints' to view your LalaPoints history.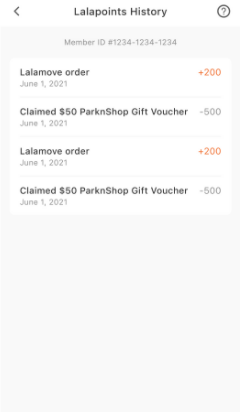 Do you have enough LalaPoints to start claiming your rewards?
Great job! As you can see here, we have various rewards you can choose from. Before you claim them, be sure to read their instructions and Terms and Conditions. Here's a snippet of our current rewards: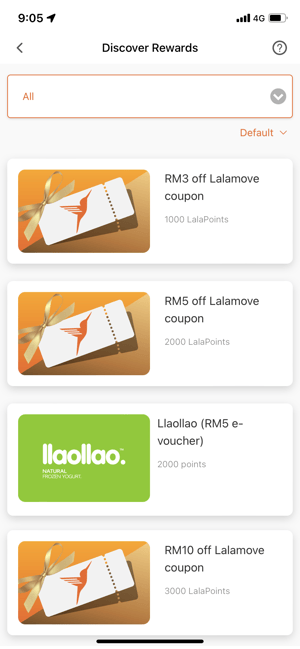 Have you claimed any of the rewards? If yes, then awesome!
You can now view claimed rewards in 'Rewards Claimed'. Select the rewards that you want to redeem in the 'Active' section and click 'Mark as Used'.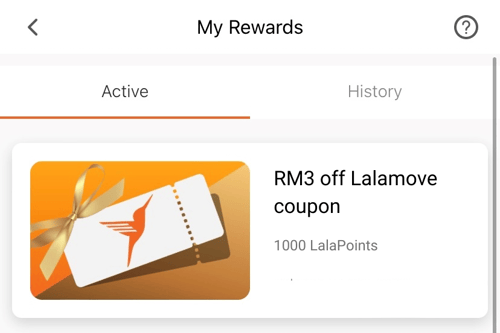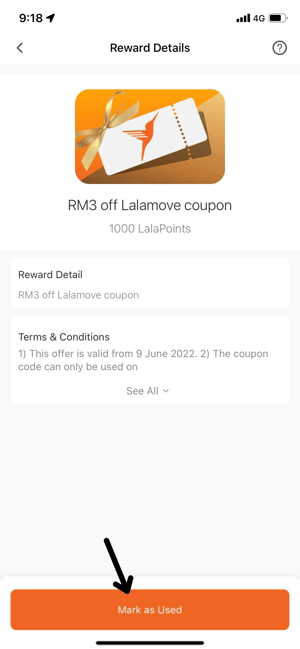 Once the rewards are used, they will move to 'History'.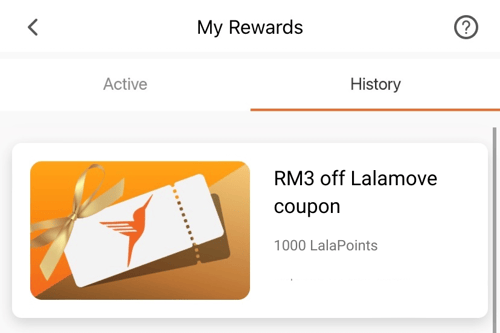 The highly recommended rewards are shown in 'Featured Rewards'. They're too good to pass on!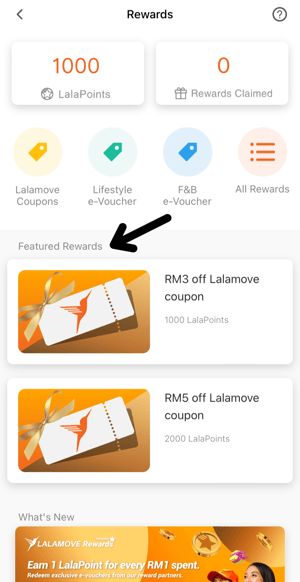 In 'What's New', you can view our ongoing announcements or offers. Be sure to check them from time to time so you wouldn't miss them!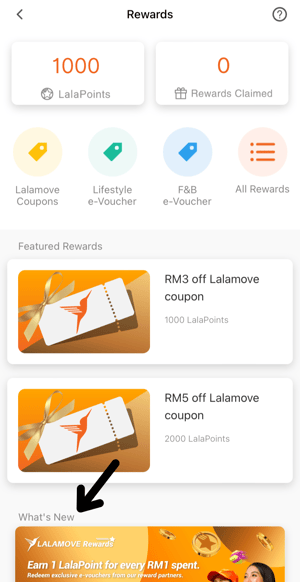 Start Earning LalaPoints Today
Get ready to experience a more exciting way to deliver with Lalamove.
Nothing beats the feeling of seeing your LalaPoints accumulate over time and being points away from redeeming the rewards you've had your eyes on.
Place your order today to begin your Lalamove Rewards journey!