5 Places To Shop Online For Last-Minute Chinese New Year Shopping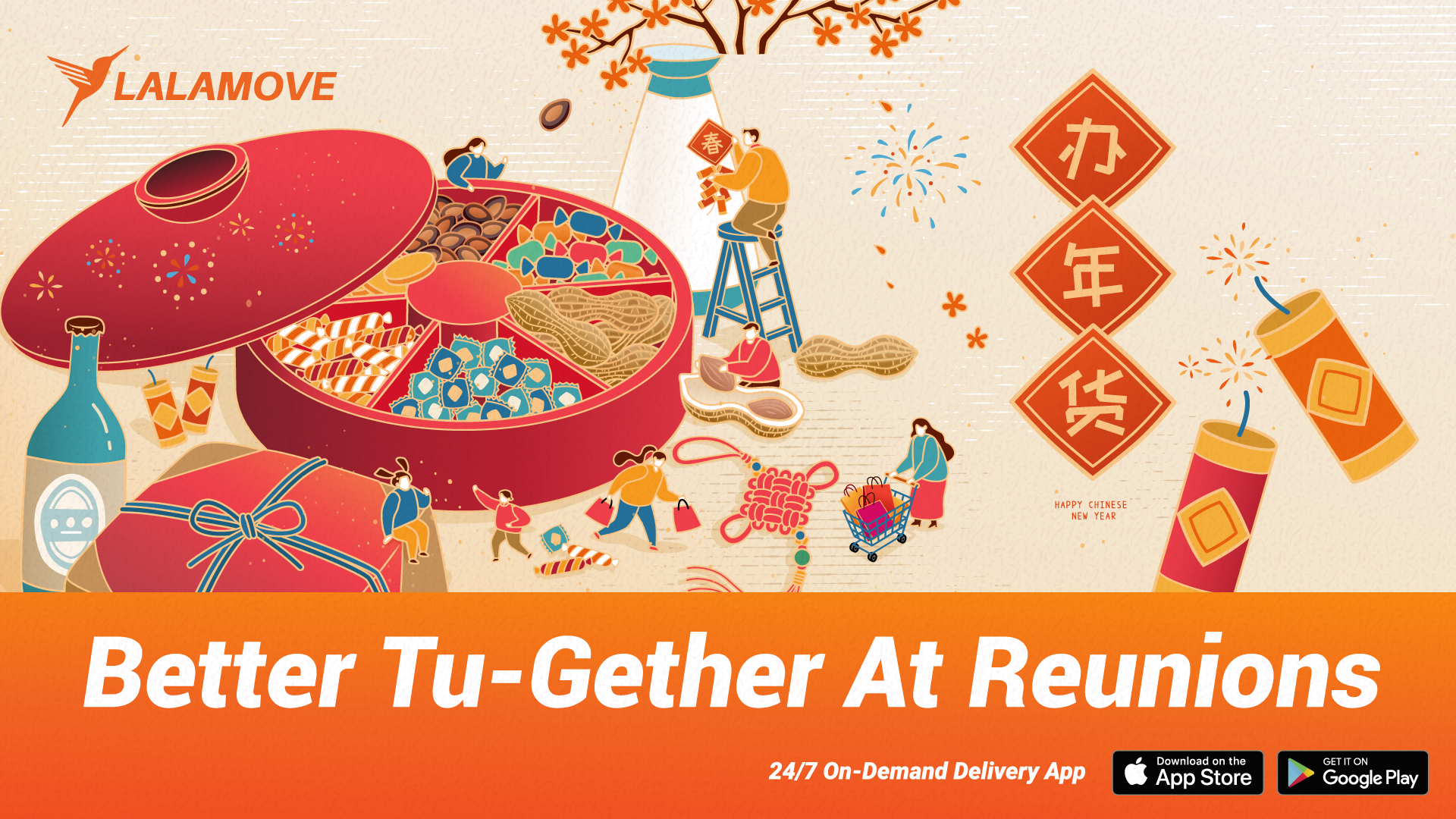 Don't show up to reunions empty-handed!
We've rounded up the places that offer the best deals for last-minute CNY shopping.
Trust us, you'll gain more respect (and hopefully ward off any thinly-veiled sarcasm) from the elders, uncles and aunties when you offer goodies to everyone at the reunion!
It's the Year of the Rabbit, so let's hop in!
Table Of Content
1. RT Pastry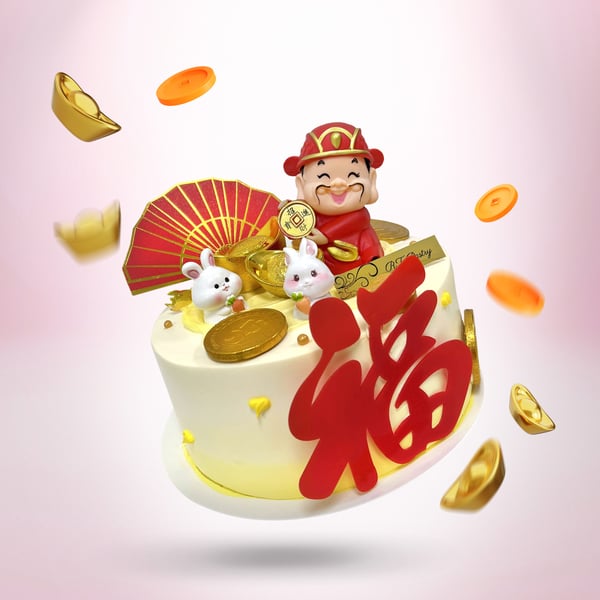 Add a little sweetness to your Chinese New Year reunions with RT Bakery.
Their chocolate moist cakes come in different CNY-themed designs. You can buy the one that fits your Chinese New Year wishes!
Whether you're wishing for more joy, prosperity or wealth, there's a special cake for everyone!
Let's not forget their Best of Luck cookie sets that include a mix of Almond Square, Sesame and Pistachio Cranberries cookies.
Rich in flavour and sweetness, take your time to indulge in the cookies with your fam and friends.
Careful, you might not even notice the cookie crumbs all over your brand-new clothes!
Chinese New Year Offers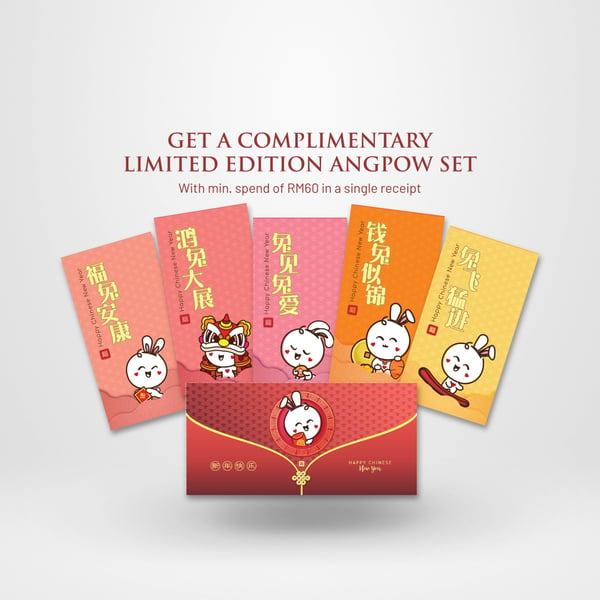 Spend a minimum of RM60 on cookies and cakes to receive a limited angpao set! Just don't forget to key in the code [CNYAP23] to redeem the free gift.
2. Bake With Yen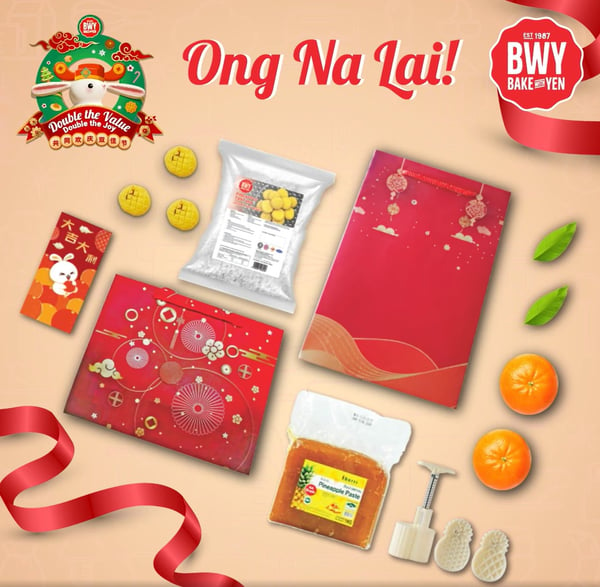 Get ready to roll up your sleeves cause it's time to get messy!
Take some time this new year to bake your own pineapple tarts and kuih kapit with the fambam.
Better yet, here's an opportunity to turn your reunion into a fun little Bake Off!
From flour to butter to baking spatula, you can get all your baking essentials and tools with Bake With Yen.
They're also offering value sets that include all-in-one ingredients to make Almond London, Honey Cornflakes and other CNY cookies. Sap sap sui!
Chinese New Year Offers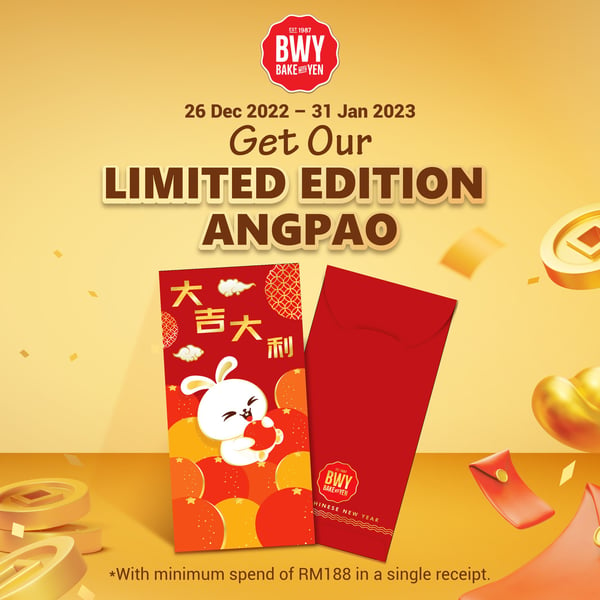 Spend a minimum of RM188 in a single receipt on your baking essentials and get a limited edition Bake With Yen's angpao. This offer lasts until 31st January 2023.
3. Bites Shop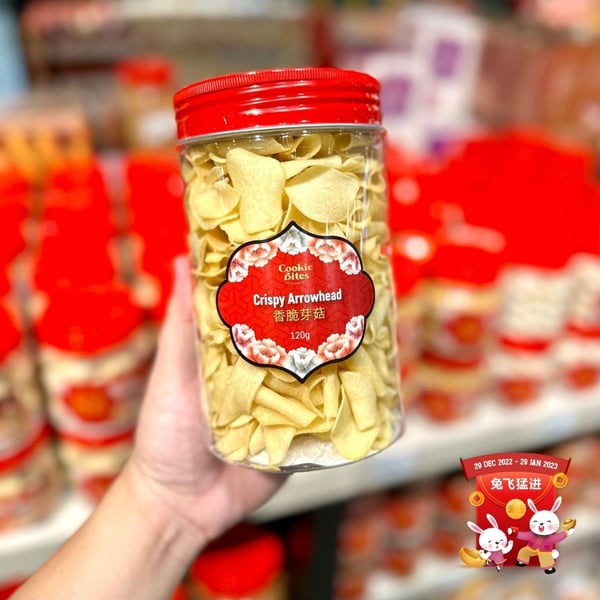 Did you know that Village Grocer and Ben's Independent Grocer has an official online grocery shopping app?
Yup, it's called Bites Shop!
This Chinese New Year, get your baking essentials AND ready-made cookies such as crispy arrowhead, pineapple tarts, peanut candy and many others from the Bites Shop.
But why stop there?
Shop for loads of groceries so you can prepare a full course dinner that are so epic until your family won't stop talking about it!
Don't forget steamed fish in tangy lemon sauce – we're drooling just thinking about it! 🤤
Chinese New Year Offers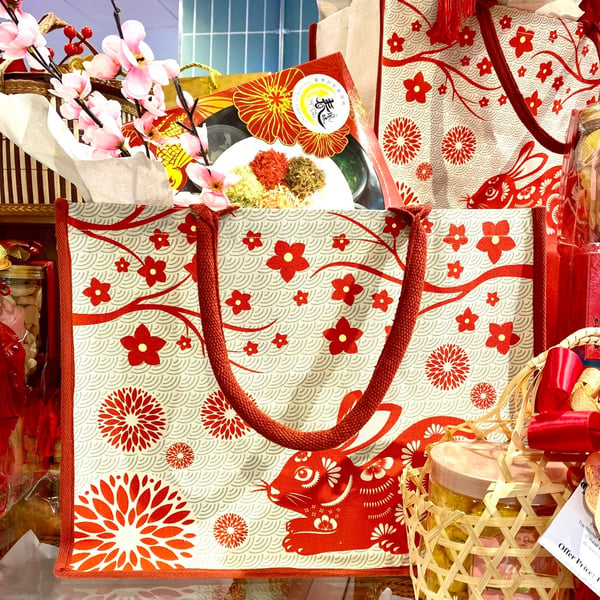 Redeem a limited edition Chinese New Year canvas bag at RM19.88 or redeem with loyalty Bites points at 1,988 points only.
Spend RM150 and above in a single receipt and get FREE Chinese New Year angpao packets. This offer is valid until 29th January 2023 only.
4. Make Hay, Sunshine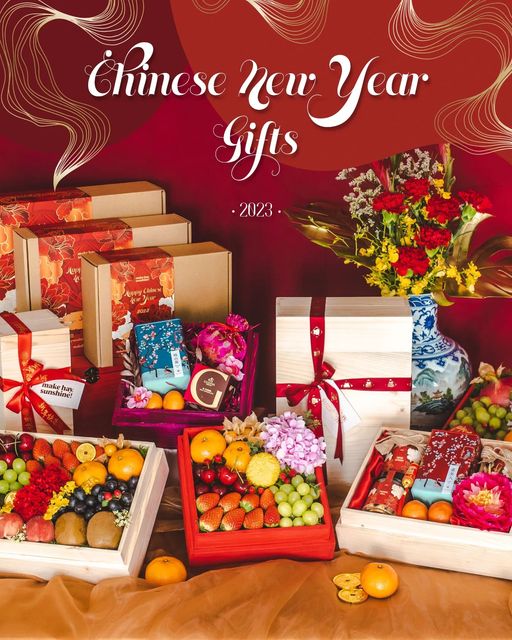 Want to splurge extra this Chinese New Year?
Make Hay, Sunshine is offering various sets of fresh fruit baskets that you can get from as low as RM188!
Their fruit baskets include premium imported fruits for you to indulge in as healthy snacks at reunions.
Better yet, their sets are decorated with stunning fresh floral arrangements, such as Red Carnations, Dancing Lady, Caspia, & Red Hypericum which you can't help but to fall in love with at first sight.
But wait, there's more!
Each set comes with an exclusive sustainable wooden gift box that's perfect for future gifting or for keepsake.
Talk about a healthy and sustainable choice!
Chinese New Year Offers
Enjoy 10% OFF when you shop at Make Hay, Sunshine with coupon code [LALACNY23]. This coupon code is valid until 28th February 2023.
5. Big Pharmacy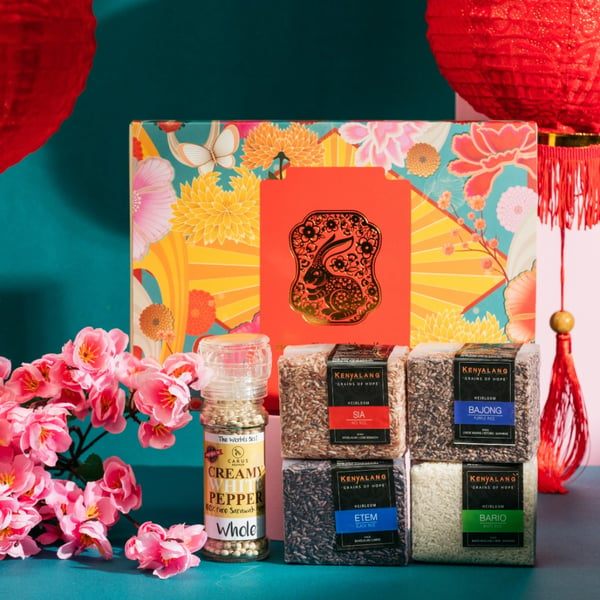 If you're looking for something unique this Chinese New Year, then this goodies set should be in your MUST-BUY list!
BIG Pharmacy offers a gift set that comes with four varieties of Kenyalang heirloom, which are Bario White Rice, Etem Black Rice, Sia Red Rice and Bajong Purple Rice.
Here's a little fun fact: These rice are locally grown by farmers in Lubok Nibong, Sarawak!
This set also includes Carus Pepper's premium Creamy White Pepper, the highest grade of white peppercorns to add a unique taste to your CNY dishes.
Don't wait too long – this set could be yours for RM78 only!
Chinese New Year Offers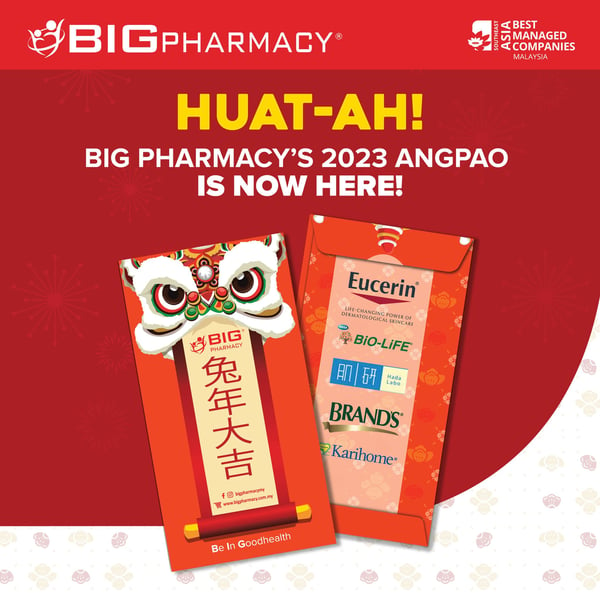 Spend RM40 and above in a single receipt and get FREE exclusive angpao.
Last-Minute Goodies For A Prosperous Chinese New Year Celebration
"It's too late to buy goodies!" – said no one ever! Especially when these brands deliver with Lalamove!
Get your goodies from these stores today to prepare for the best Chinese New Year yet.
Gong Xi Fa Cai!