Lala Auto: Loan a motorcycle for Lalamove!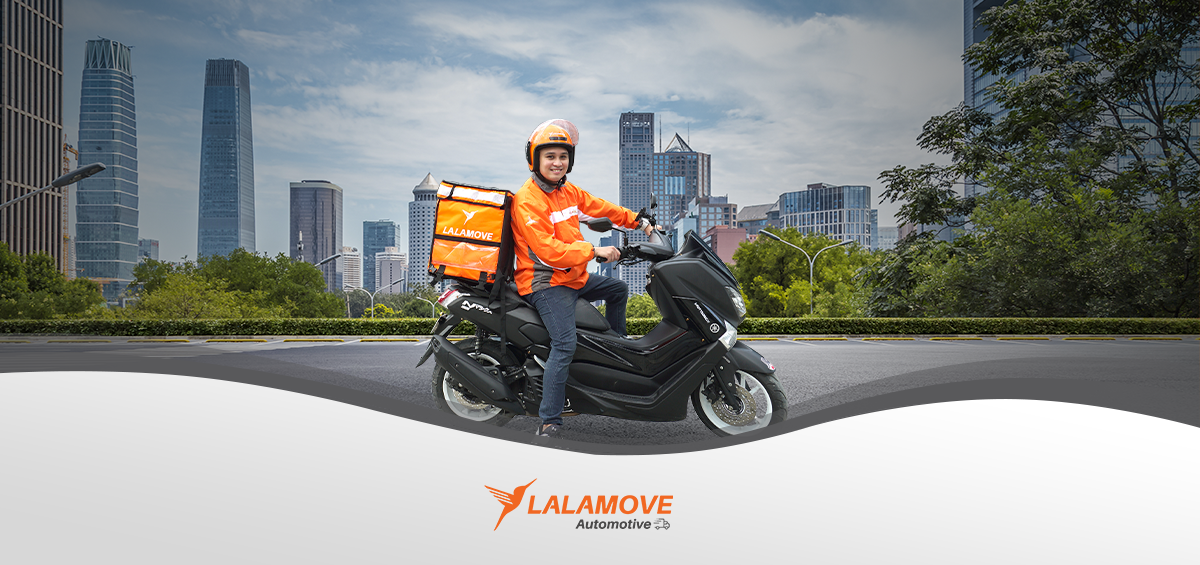 Still no motorcycle to use for Lalamove? Or do you want to upgrade to a new motorcycle model/unit? You can now make this possible through the Loan a Motorcycle program of Lalamove Automotive in partnership with Makati Finance Corporation, Honda Motorworld and Motor Ace.



What is Loan a Motorcycle program?



Lala Auto's Loan a Motorcycle program allows new and existing drivers to loan a motorcycle for Lalamove deliveries. This is available for Manila and Pampanga.

1. Loan up to 3 years. You can choose from 12, 24, or 36-month payment installments!
2. Easy Application Process. Enjoy end-to-end loan application support from our sales team and program partners.
3. Fast and Efficient Lalamove onboarding. Once your unit is released, Lala Auto will help you onboard to the Lalamove platform.
4. Freebies included. Package comes with free driver uniform, helmet and one (1) year coverage of Personal Accident Insurance.
5. Lalabag Subsidy of Php 600 so you can get a Lalabag upon activation of your Lalamove account.
This program is perfect for:
1. Aspiring Lalamove Operators/Drivers who want to join Lalamove using 2-wheels and increase their motorcycle fleet.
2. Existing Lalamove Drivers who want to have their own motorcycle unit or upgrade their existing unit to a newer model.
How to apply?
1. Apply & Reserve. Sign-up thru our Motorcycle Loan Sign-up Form (https://bit.ly/MCLoanForm) and wait for a call from our Sales Team to discuss with you the process and next steps.
2. Assessment & Evaluation. Submit all the requirements for your application to be processed within 3 working days.
3. Approval & Release. Once approved, pay the downpayment and wait for the schedule of the motorcycle release.
4. Lalamove Onboarding. After release, we will assist you with onboarding to the Lalamove platform.
5. You can now start to drive & earn! Take orders right away and earn!
What are the requirements?
For locally employed:
• 2 government issued IDs (Driver's License, PRC, Passport, UMID, SSS, Postal)
• Proof of Billing (Maynilad, Manila Water, Meralco)
• Proof of Income (COEC, 3 months payslip)


For self-employed:
• 2 government issued IDs (Driver's License, PRC, Passport, UMID, SSS, Postal)
• Proof of Billing (Maynilad, Manila Water, Meralco)
• Business Permit
For existing Lalamove Drivers/Operators:
• 2 government issued IDs (Driver's License, PRC, Passport, UMID, SSS, Postal)
• Proof of Billing (Maynilad, Manila Water, Meralco)
• Proof of income (e-wallet screenshot/transaction history for 1 month)

Motorcycle Offers
Here's a list of the available units:

HONDA BEAT FI ESP-STD
HONDA BEAT FI CBS ISS
HONDA GENIO
HONDA CLICK 125i NEW
HONDA DIO
HONDA AIRBLADE 150
HONDA AIRBLADE 160
HONDA WAVE 110 SPOKE
HONDA WAVE 110 CAST
HONDA WAVE 110 R DISK
HONDA WAVE 110 DRUM
HONDA WAVE RSX (DRUM)
HONDA WAVE RSX (DISC)
HONDA XRM MOTARD FI
HONDA XRM DSX FI
HONDA XRM DS FI
HONDA RS 125 FI
HONDA SUPRA GTR 150
HONDA XR 150 L
HONDA TMX 125 A
HONDA TMX 150 S2J
HONDA CLICK 160 NEW
HONDA CLICK 150i NEW
HONDA ADV 160
HONDA PCX 160 CBS
HONDA PCX 160 ABS
HONDA CB150X
HONDA CRF 150 L
YAMAHA MIO SPORTY
YAMAHA MIO i125
YAMAHA MIO i125 S
YAMAHA MIO SOUL i125
YAMAHA AEROX 155 STD
YAMAHA AEROX 155 S
YAMAHA NMAX ABS
YAMAHA NMAX W/O ABS
YAMAHA SNIPER 155
YAMAHA SNIPER 155R
YAMAHA MIO GEAR
YAMAHA GRAVIS
YAMAHA MIO FAZZIO
YAMAHA MT 15
YAMAHA MT03
YAMAHA YTX125
YAMAHA SIGHT SPOKE
SUZUKI SMASH 115 SPOKE
SUZUKI RAIDER 150 (CARB)
SUZUKI RAIDER150 FI
SUZUKI SKYDRIVE SPORT
SUZUKI SKYDRIVE 125 FI
SUZUKI BURGMAN STREET
SUZUKI SKYDRIVE CROSSOVER
SUZUKI GIXXER FI
SUZUKI AVENIS
KAWASAKI CT100
KAWASAKI CT125
KAWASAKI BARAKO KS
KAWASAKI BARAKO ES
KAWASAKI ROUSER 160i
TVS DAZZ STD/PRIME
TVS NTORQ
To get a quotation, please click the button below to sign-up for motorcycle loan. One of our sales officers will get in touch with you regarding the details.
About Lalamove Automotive
Launched in 2019, Lalamove Automotive is the sister brand of Lalamove, offering brand-new & used vehicle financing options to help aspiring / existing Lalamove drivers / operators get a vehicle & start a delivery business.

For more information, visit www.lalamove.com/automotive.