Lalamove x CEE 2018: Seamless, Hands-Free Shopping Partners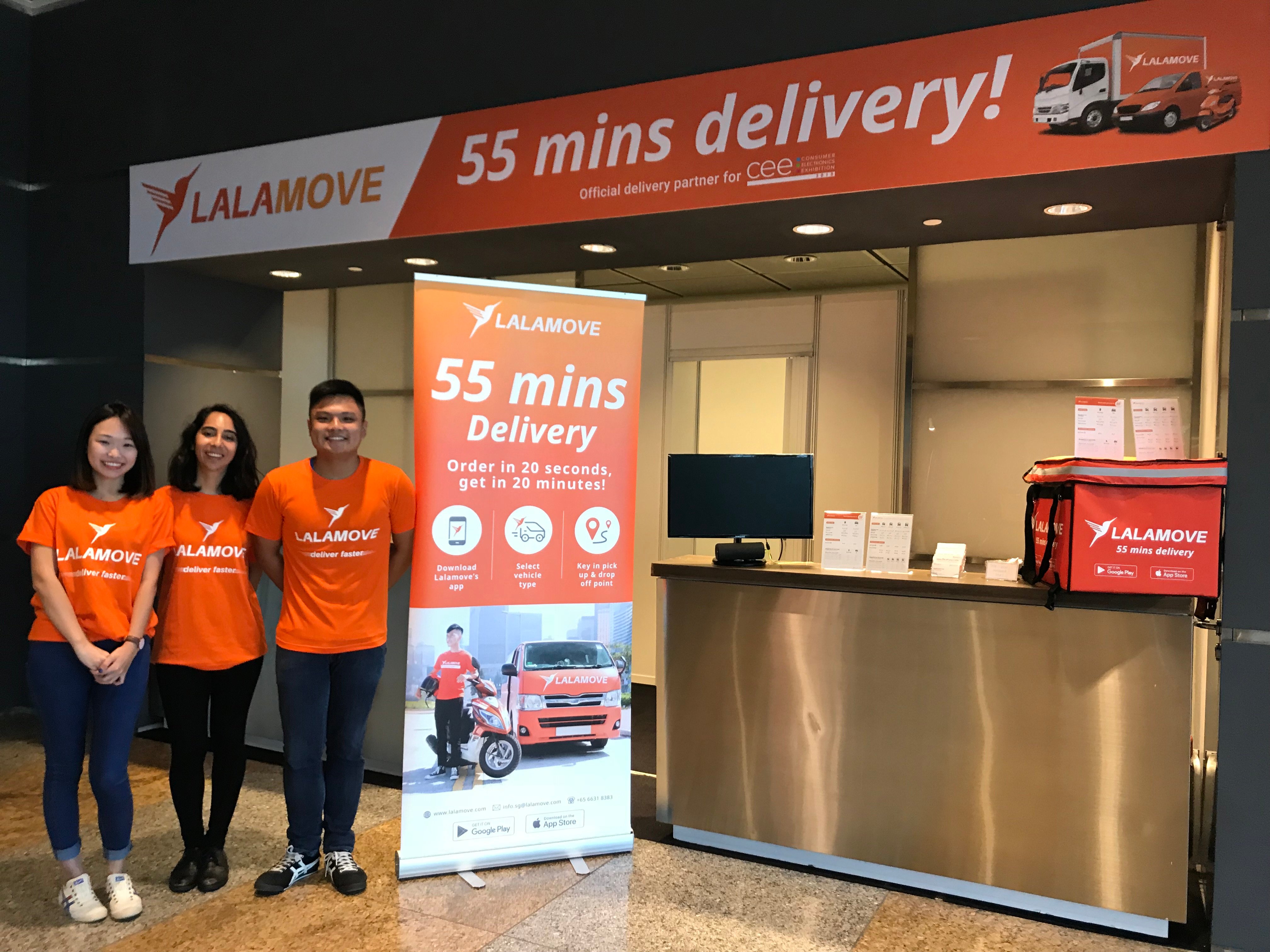 Singapore's #1 On-demand delivery app brings your bulky electronics home to you from IT SHOW 2018.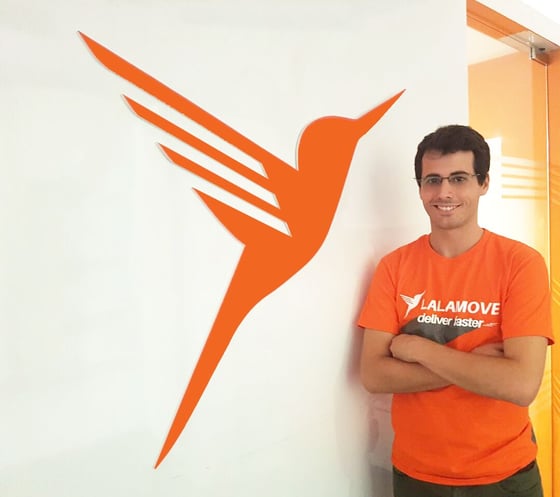 23 May 2018, Singapore - Singapore's largest technology event, CEE 2018, Exhibits Inc Pte. Ltd, a wholly-owned subsidiary of Singapore Press Holdings (SPH), has teamed up with Southeast Asia's leading on-demand delivery platform, Lalamove as their official delivery partner for the second time; offering better convenience and an enjoyable shopping experience to all of Singapore's biggest tech fans once again.
The successful collaboration during IT show 2018 proved to be fruitful, providing a worry-free experience to shoppers who were looking to buy big ticket items without having to lug their items home, with the added bonus of getting all their purchases delivered in under an hour.
Gaetano Seminario, Managing Director at Lalamove Singapore, says, "Lalamove is honoured to be the official delivery partner for CEE 2018. This renewed partnership with Exhibits inc is an affirmation of their trust in the quality of our delivery service. The positive feedback from shoppers who used our platform previously was also a very proof point. Lalamove is delighted to provide a delivery service that complements the shopping experience and we are looking forward to a busy CEE 2018."

In October 2017, Lalamove announced its own plans for global expansion, by setting its sights on a presence in more than 100 cities across Asia after securing $100M USD in Series C funding.

June Ng, Head of Business, IT Sector at Exhibits Inc (Organiser of IT SHOW, COMEX) shares, "We are glad to have the opportunity to collaborate with Lalamove once again to create a convenient shopping experience for our consumers. Many exhibitors also felt it will be a value add for them and for other businesses by providing such delivery options in our events and exhibition."
To celebrate this partnership with CEE 2018 by Exhibits Inc, Lalamove is giving shoppers up to $10,000 worth off in vouchers. Lalamove's booth is located at the entrance of Hall 401, Level 4 from the 24th - 27th of May 2018.
About Lalamove
Lalamove is an on-demand logistics company in Asia that matches drivers with customers and SME businesses to fulfil same day deliveries. Lalamove's mission of making local deliveries faster and simpler is achieved through innovations including instant order matching, real-time GPS vehicle tracking, 24/7 service, and a driver rating system. Lalamove allows these businesses to quickly scale their deliveries and operations at an accelerated rate.
Lalamove prides in delivering anything and everything in Singapore within 55 mins. We have a fleet of more than 17,000 registered drivers including motorcycles, cars, vans and lorries. Our notable clients include IKEA, DBS and Mcdonalds, and we are now available in 8 countries and growing.

About CEE 2018
The IT Show and COMEX are 2 of the largest consumer electronics exhibitions in Singapore. We have also recently added 2 new shows to our portfolio – CEE and CEF bringing you more deals from your favourite consumer technology brands every quarter.With over 600 exhibitors at each event, we offer a comprehensive line-up of the latest and hottest consumer technology gadgets as well as a plethora of accessories all under one roof.Come check out the latest technologies, exclusive offers, and great bargains!Brought to you by Exhibits Inc. Pte Ltd, the leading organiser and producer of Singapore's largest consumer exhibitions.Exhibits Inc. Pte Ltd is a wholly-owned subsidiary of Sphere Exhibits Pte Ltd(a Singapore Press Holdings subsidiary).
Media contact
For APAC Media Enquiries:
Alexander Leung, SEA PR Lead
Tel: +852 5599 5176
Email: prteam@lalamove.com
For Singapore Media Enquiries:
Stephanie Lim, Country Marketing Manager (SG)
Tel: +65 9388 3511
Email: stephanie.lim@lalamove.com