A Mountain Named After Lalamove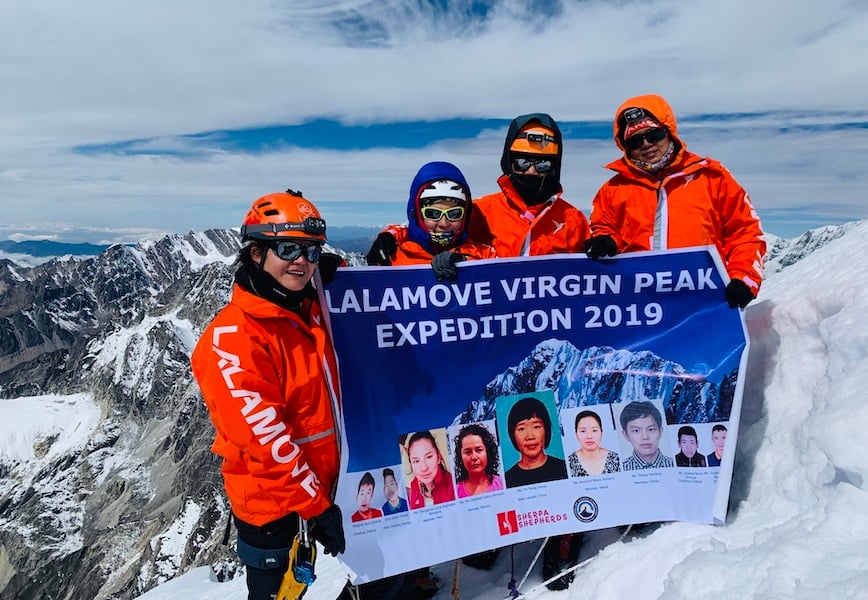 Somewhere in the Rolwaling Valley in Nepal stands the Lalamove Mountain, a soaring mountain of 6659 metres.
It was officially recognised by the Nepal Mountaineering Association after Ada Tsang, a Leadership Development Coach with Lalamove, became the first person to reach the summit on 28 October 2019. She led a team of women from Mexico, Peru and Nepal.
Before embarking on this mission, Ada had decided that she would name it after Lalamove if she were to succeed in reaching its peak. After she did, she immediately submitted an application to the Nepalese authorities.
An avid mountain-climber, Ada was also the first woman in Hong Kong to reach the peak of Mt Everest in 2017. However, she says that Lalamove Mountain was more technical and challenging.
"Having conquered my goal of reaching the summit of Everest, I wanted a new challenge. Every mountaineer dreams of climbing a mountain that no one else has attempted before," said Ada.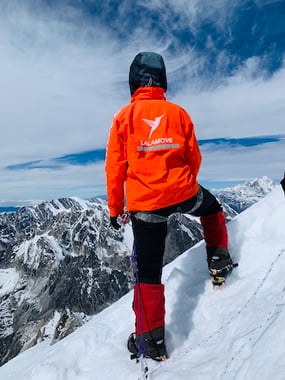 As the mountain had never been climbed before, a lot of factors were unknown, making it hard to prepare for it. The mountain consisted of extremely steep slopes that were almost vertical. There were countless icy cracks with deep abysses beneath them and dangerous avalanches. The entire climb took the women 20 days to reach the summit and back to the base.
"Climbing mountains has taught me to live life to the fullest. A simple mistake can cost you your life so it's important to be patient and disciplined," says Ada, who never gave up despite failing to reach the peak of Mt Everest during her first two tries.
When asked what inspired her to name the mountain after Lalamove, she remarked that she had been impressed at how quickly Lalamove had grown to be a global company and a leader in on-demand logistics in only 6 years. She likened it to mountain climbing, where it's important to have a strong foundation and start with small steps.
"It's human nature to feel that you can't achieve your dream. Break the task down into smaller milestones and never feel daunted by it. It's important to keep pushing yourself," she said.
At Lalamove, Ada's role consists of mentoring employees who are part of the company's Management Trainee programme.
Read more about Ada's experience climbing Mt Everest here.