What is last-mile delivery and why should your business outsource it?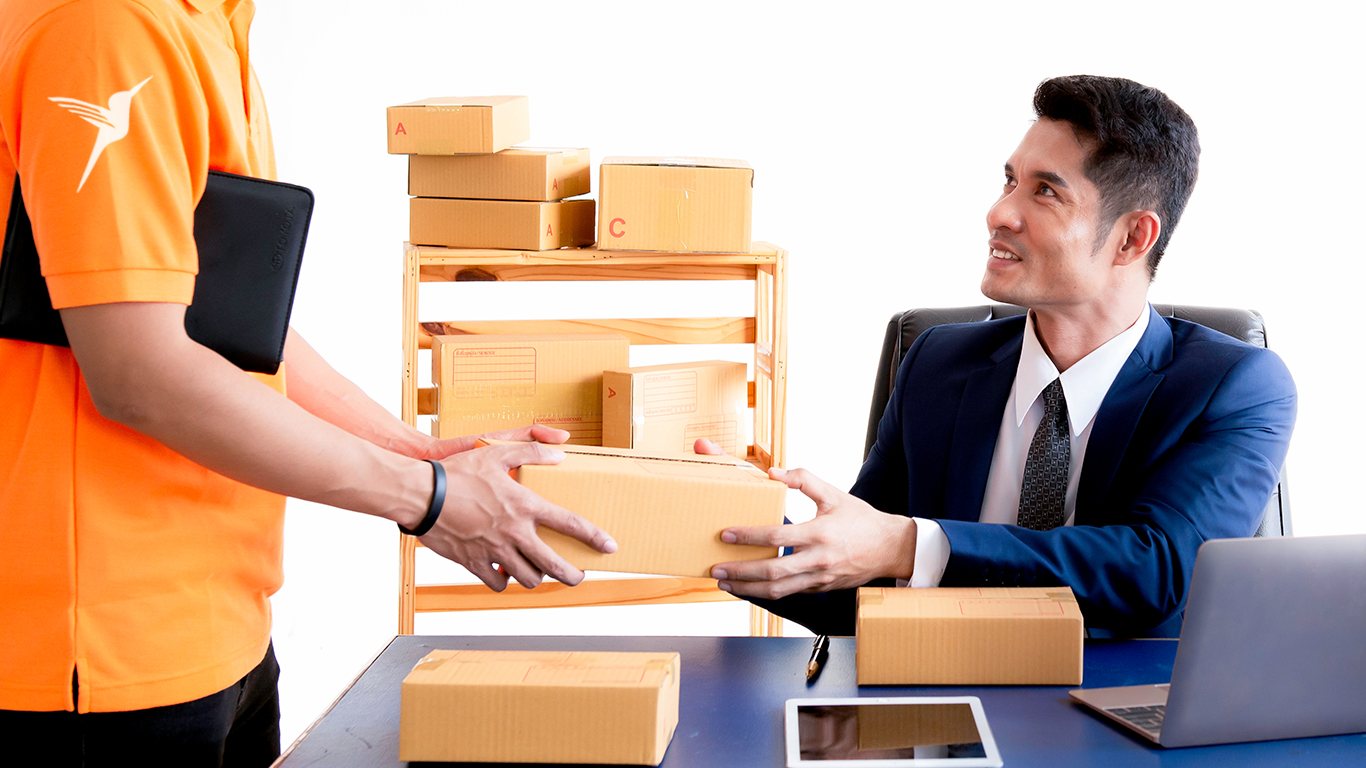 The "last-mile" delivery. It's a phrase that has become much more commonplace during the past few years, not surprising with eye-catching stories about drone delivery and even autonomous robots delivering pizza to dorm rooms. But the issue of getting the last mile right - traditionally getting a product from a logistics hub to the end-consumer's home or workplace - can be an expensive one.
Despite usually being the shortest part of the whole supply chain journey, last-mile delivery costs can account for up to 53% according to research by Business Intelligence. And that equates to a lot of money when you consider that an estimated 100 billion packages are due to be sent worldwide in 2020, as recently reported by McKinsey. Which all means that there's never been a better time for your business to review its delivery operations.

Why can last-mile deliveries be so expensive for businesses?
Simply put, consumers nowadays expect fast and transparent deliveries. Some of the leading reasons for high last-mile delivery costs include inefficient routing of drivers and delivery vehicles, a lack of flexibility in delivery options and significant expenses in maintaining delivery fleets and personnel.
What's more, last-mile delivery involves a greater human element than other segments of the supply chain. Drivers have to go door-to-door to make deliveries, while urban and rural environments can have vastly different timeframes for each stop. These factors must all be considered in order to execute an effective delivery service.
Companies that want to improve their last-mile delivery services must strike a tricky balance between offering competitive delivery options without creating a big dent in their profits. Consumers that do not feel the delivery service is personalised, efficient and convenient for them are at risk of taking their business elsewhere.

What are the benefits of outsourcing deliveries?
As consumer expectations regarding the speed and flexibility of deliveries continues to increase, there are a number of compelling business reasons that make outsourcing deliveries an attractive option.

Flexibility
Need to arrange for extra vans for a sudden surge in orders? Or perhaps a large lorry is required for a one-off delivery? By outsourcing deliveries businesses can remain agile and responsive to consumer orders. Without having to invest in fleet upgrades or hire additional labour, businesses can avoid costly commitments.
Improve brand image
Whether it's same-day deliveries or the ability to select certain delivery time slots, consumer expectations have never been higher and, more often than not, they expect deliveries at no additional cost. In the particularly competitive e-commerce sector, keeping pace with or staying one step ahead of competitors is essential.
Real-time tracking
Consumers nowadays increasingly demand the ability to track orders in real time, most likely using an app on their phone. They expect to receive notifications with updates on the progress of orders and when deliveries are made. If your business has not digitised its delivery operations and reporting then it risks losing customers through a lack of transparency and convenience.
Business support
Get help from delivery experts to ensure your customers are receiving the standard of deliveries that they expect. Whether it's integrating a third party's API technology to seamlessly process and schedule orders, or having an account manager to take care of the outsourced deliveries, receiving the right support is crucial.

How to get started
If you're interested in learning more about Lalamove's last-mile delivery solutions for your business, you can read more here.
Alternatively, you can get started instantly and use Lalamove by downloading the app.