Here Are 5 Reasons Why You Should Be A Lalamove Delivery Partner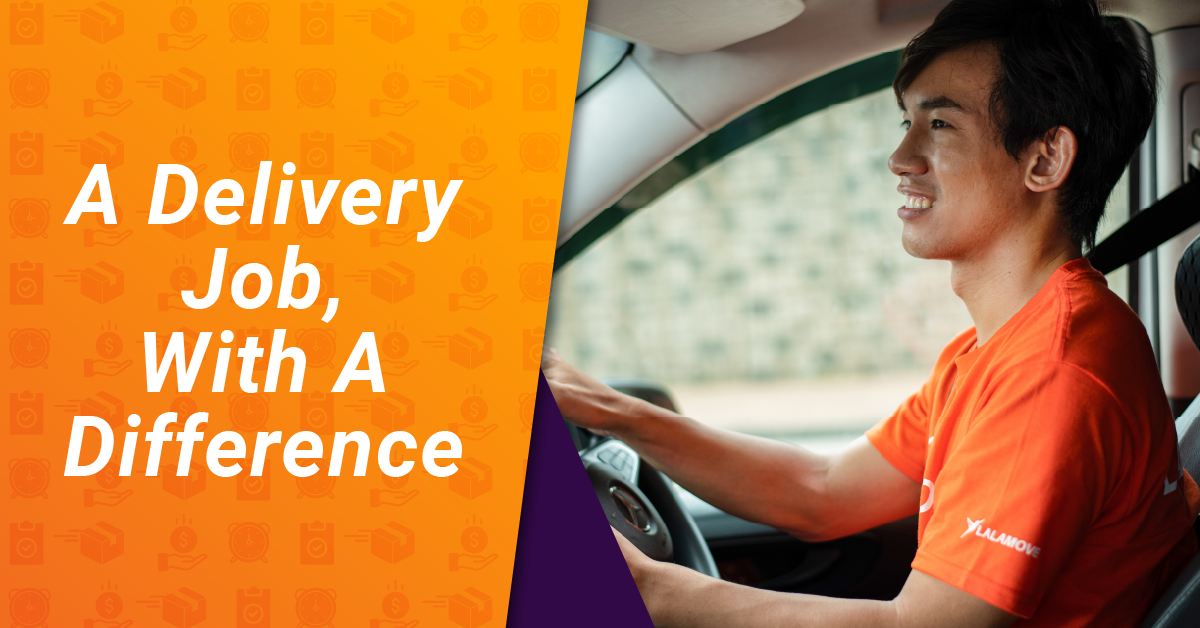 You might wonder if working as a delivery partner has the same benefits as typical 9-5 jobs.
Some might even say it's not worth your time as it lacks benefits and support for the delivery partners.
But here in Lalamove, we beg to differ!
Besides a lucrative income, you can also get exclusive benefits and generate passive income!
If you're still in wonder about the benefits you can get as a Lalamove delivery partner, here are 5 reasons why joining us is totally worth it!
1. Flexible Timing
Why work 9-5 when you can work anytime you want?
With Lalamove, you can be your own boss and decide your own work schedule. Whether you're working first thing in the morning or late hours, or even on public holidays, it's your choice!
You no longer have to worry about being late to your 9 am job or conflicting schedules with your personal life.
Do you want to spend more time with your family but earn a stable income all at once?
Do you want to generate more income with a part-time job?
Then join Lalamove as a delivery partner!
2. Extra Income
Let's be honest:
Who doesn't want to earn extra income, especially when it's only the second week and you need to make sure you have enough to survive the rest of the month?
Perhaps you want to save up for your dream business?
Perhaps you're a student looking for ways to earn money to pay your semester fees?
Maybe you're just interested in working full-time as a rider?
With Lalamove, reaching your financial goals gets easier.
Hear it from one of our riders: He can earn up to RM20 on a good day!
Whether you're joining Lalamove full-time or part-time, delivering with us is the easiest way you can earn extra income!
3. A Job For Everyone
"Joining Lalamove seems so simple. What's the catch?"
There isn't any!
As long as you're a Malaysian with a valid driving license/GDL and able to pass the driver assessment, it's good enough for you to sign up. No matter your age, race or gender, everyone is welcome to be a part of the Lala family!
So don't be so surprised if you notice how diverse our delivery partners are.
Our delivery partners come from different backgrounds: we have retirees, students on semester break, stay-at-home moms looking for extra income, and even among the disabled communities too.
Still not convinced?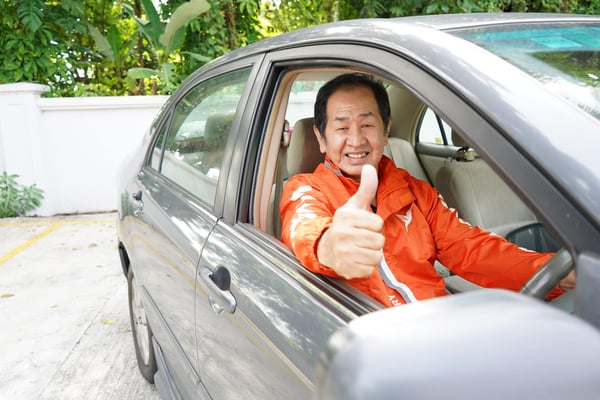 Tan, 61, is one of our delivery partners who is also a disabled person. He believes his disability isn't an obstacle for him to earn income while serving the community.
Erni is a Youtuber who's famous for her series of Youtube videos on her experiences as a Lalamove delivery partner.
According to Erni, delivering with Lalamove is a practical and safe way for her to earn extra income, especially for a solo female driver.
In other words?
We believe everyone deserves a chance to be our delivery partner!
4. Various Incentives And Rewards
Being a Lalamove delivery partner entitles you to incentives and benefits.
On top of earning lucrative income with delivery jobs, you can earn passive income at the same time!
Take a look at Lalamove Sticker Program. You can earn up to RM70 for Car and RM100 for Pickup 4x4, Van or Lorry every month by applying our official sticker to your four-wheel vehicle.
The only catch to earn the incentive is you have to submit a photo of your vehicle with the sticker each month.
Yes, it's that simple to earn monthly passive income!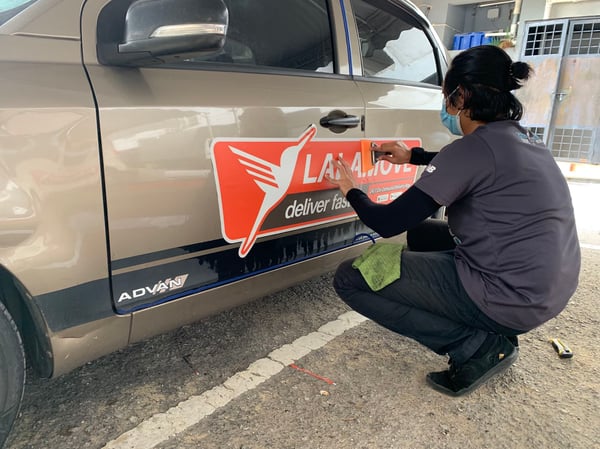 As if that's not enough:
Lalamove delivery partners can get various rewards and discounts too!
Want to buy a new vehicle? Is it time to get your car serviced? We got rewards and discounts waiting in line just for you!
5. Contribute To The Community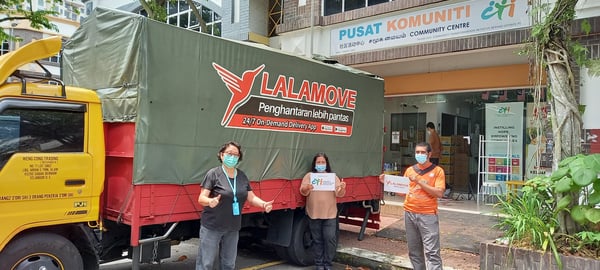 Being a Lalamove delivery partner is more than delivering for customers.
You'll play an important role in the community too!
Delivery partners are the frontliners that connect us to each other when we couldn't.
But did you know that our delivery partners serve the community for charity?
You've heard of Uncle Kentang, right?
For his charity mission, Lalamove had partnered with Uncle Kentang to offer free deliveries of essential items to underprivileged communities and frontliners.
Now, who says delivery jobs can't make a positive impact?
Don't Wait Any Longer, Join The Lala Family Today!
We've listed the attractive, should-not-be-missed benefits you can get with Lalamove.
If you live in Kuala Lumpur, Johor or Pulau Pinang, now it's the time for you to start delivering for us!
We accept applications from motorcycles, cars, 7-ft van, large van 9-ft, 4x4 pickup trucks, 10-ft lorry, 14-ft lorry and 17-ft lorry owners. If you have a valid driving license/GDL, then you're more than welcome to be our delivery partner.
Don't forget to read stories from our delivery partners to learn why joining Lalamove can be a life-changing experience!
Your journey as a Lalamove delivery partner begins today. Sign up now!