Spreading Love And Fostering Community Bonds: A Day In Old Folks Home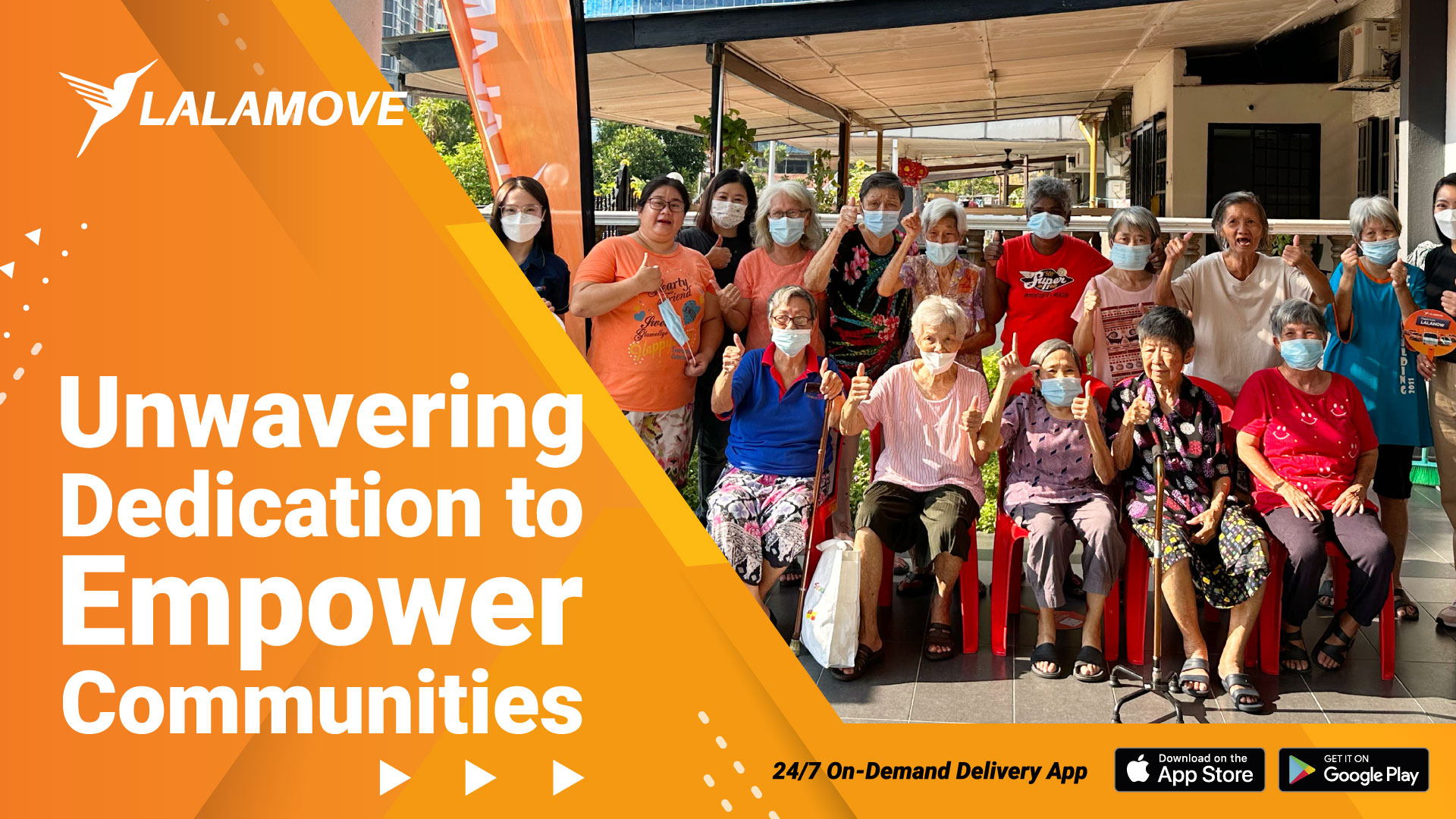 On 16th June 2023, we successfully hosted a dual charity event at Rumah Charis Old Folks Home in Puchong and Pusat Jagaan Impian Syimah in Johor Bahru through our corporate social responsibility (CSR) program, Deliver Care.
Held in conjunction with Parent's Day, the occasions went beyond extending kindness to senior citizens as the CSR programme demonstrated our deep appreciation for the community we serve daily.
Partnerships That Made A Profound Difference
This event was made even more meaningful due to the unwavering support and boundless generosity of our valued business clients.
Caring Pharmacy, an esteemed name in pharmacy retail, offered its expertise by providing free health checkups for the residents.
The skilled healthcare professionals from Caring Pharmacy performed blood pressure measurements, blood sugar tests and general health consultations for the residents of the old folks home.
In addition, they also sponsored healthcare essentials to give a much-needed boost to the well-being of the residents.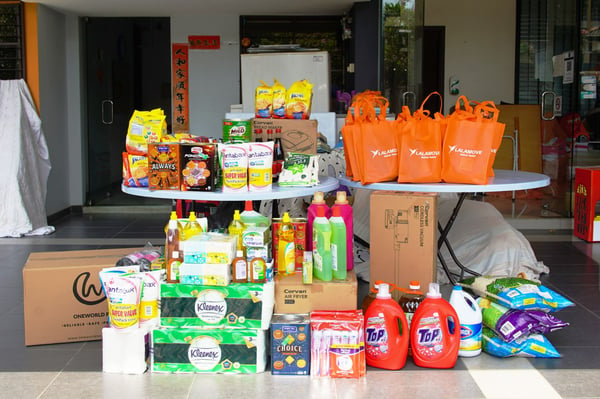 The events also saw the generous sponsorship of Lalamove's business clients from other verticals.
Corvan Asia Sdn Bhd, a trusted brand of electrical appliances, contributed a range of essential items, such as a vacuum cleaner, air fryer and bread maker, making everyday tasks easier and more enjoyable for the senior residents.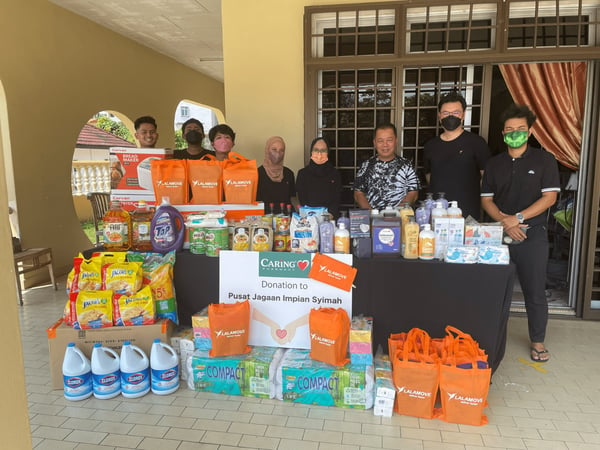 White On White (M) Sdn Bhd, with its caring spirit, donated essential goods like rice, canned food and biscuits.
Even the wardrobe at the old folks home was filled with brand new t-shirts courtesy of Paradigm Global Marketing.
Last but not least, the residents of both homes received a much-needed replenishment of face masks and hand sanitisers, all thanks to the sponsorship by OneWorld PPE.
The Impact Of Heartfelt Donations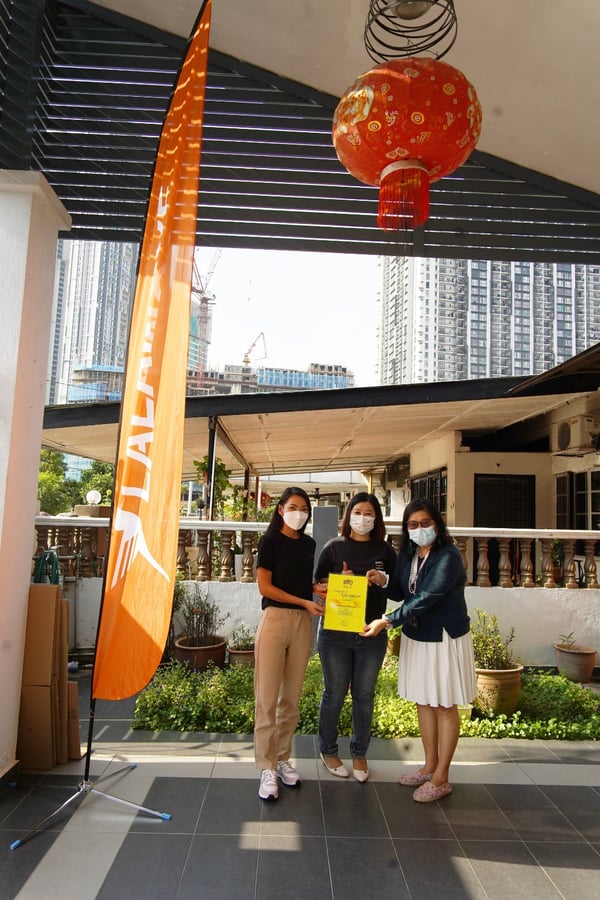 The Operations Manager of Rumah Charis Old Folks Home, Suzanne Lee, said the contribution would go a long way in ensuring the well-being of residents at her centre.
"Thanks to the collaboration between Lalamove Malaysia and Caring Pharmacy, we've been given a precious opportunity to provide our residents a chance to maintain their health and well-being."
"I'm deeply touched and grateful for the generous donation," she said.
More than just accomplishing practical improvements to the senior citizens' routine, the donations also foster an atmosphere of happiness and comfort within the nurturing environment they call home.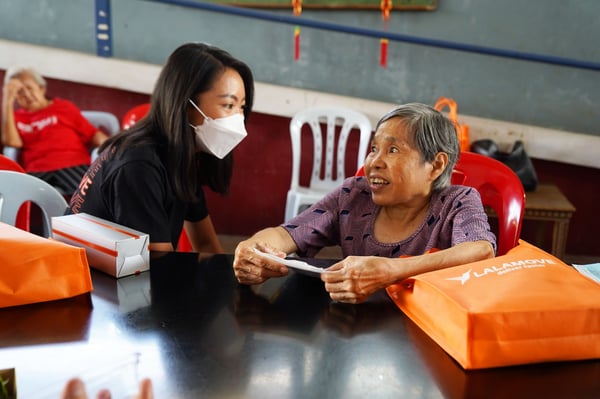 As expressed by Jane Teh, Lalamove Malaysia's Managing Director, this event embodies the very essence of Deliver Care's mission – empowering local communities to create positive change.
"By actively engaging in philanthropic initiatives, Lalamove aims to contribute to the betterment of society and spread love to those who need it most," she said.
"With a firm dedication to making a difference, Lalamove's Deliver Care brings joy and support to the residents of Rumah Charis Old Folks Home and Pusat Jagaan Impian Syimah, leaving an indelible mark on both the residents and our team," Jane concluded.
After all, it's through acts of love and kindness that we create a better world for all, don't you agree?