Between Lenses And Steering Wheel: Uncle Lam's Story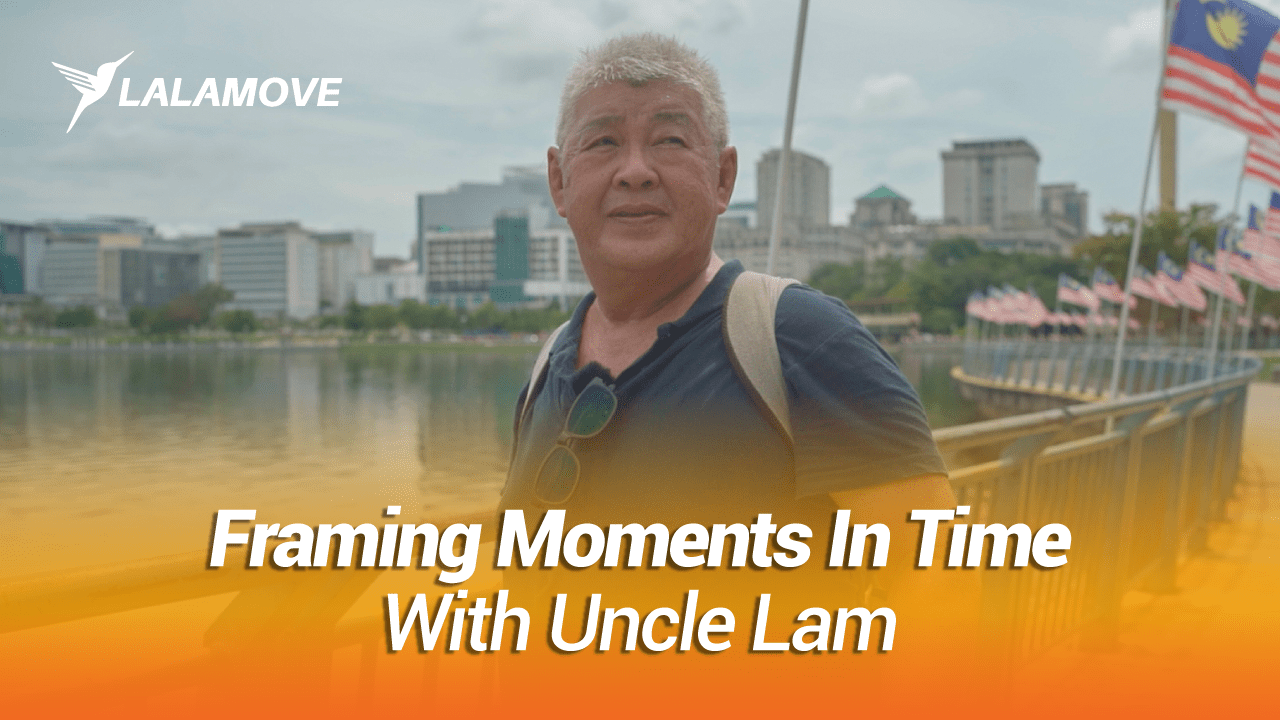 The perks of flexible working hours and the freedom to pick tasks are commonly cited appeals for talents in the gig economy.
Uncle Lam, who drives a 4 x 4 Pickup with Lalamove, is a testament to these privileges. For one who prefers a leisurely pace of life after retirement, delivering part-time with Lalamove is a practical means for Uncle Lam to support his livelihood.
With a lot of room between delivery jobs, Uncle Lam has ample time to hone his craft in photography. He has been a shutterbug since 2000 with almost 1TB of pictures in his hard drive and cloud storage!
Uncle Lam's reputation as a top 4 x 4 delivery partner, his hobby and his dream of a photography pilgrimage to New Zealand caught our attention at Lalamove. It was a story worth telling. Hence, we managed to meet him over a short photography trip in Putrajaya!
Besides watching a self-taught expert in action, we learned more about his photography experiences and why he delivers part-time under the Lalamove banner.
Where is your go-to spot in Putrajaya for a photoshoot?
Everyone always visits Putrajaya for its picturesque landscapes, majestic architecture, and parks.
There are many chances to take photos of activities like running, kayaking and even children playing with bubbles against the Putrajaya backdrop.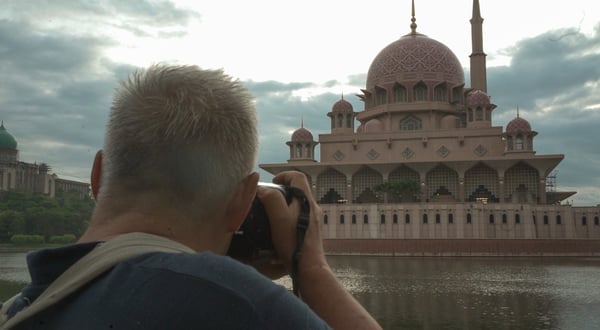 Uncle Lam's go-to spot for a photoshoot in Putrajaya
My go-to spot to take pictures is the Putra Mosque, which is why we're here today.
What are you looking for when you're photographing the mosque?
If we can capture the sun resting on the dome when the sun is climbing, that's a jackpot!
But we won't hit the jackpot today as the clouds are too thick.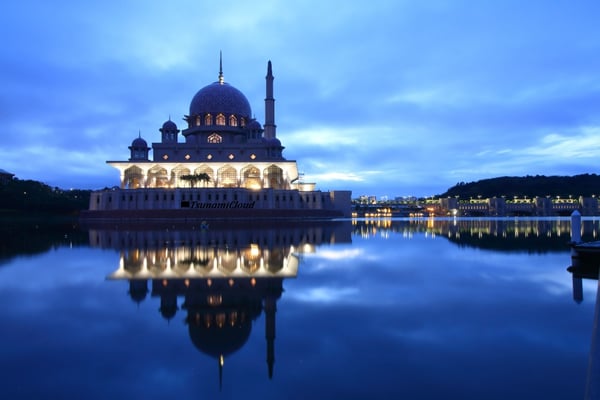 The outcome of our brief photoshoot excursion
On the bright side, my pictures still turn out to be successful with a deep, dark blue atmosphere. There's a sense of serenity around the mosque. It's similar to a blue-hour picture.
What is your favourite genre of photography?
I started with portraiture when I was a beginner. Now, I'm more into landscape, architecture and macro photography.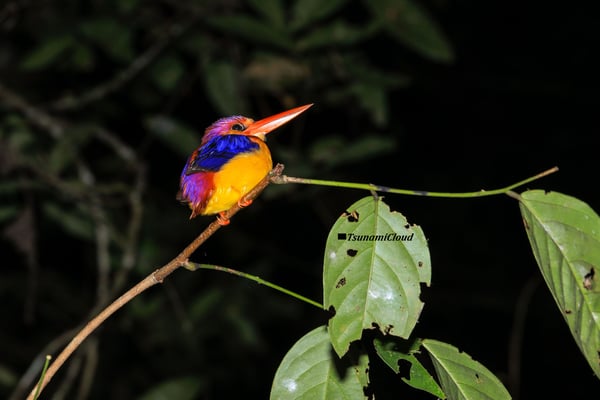 A kingfisher that found its way into Uncle Lam's lens
Did You Know?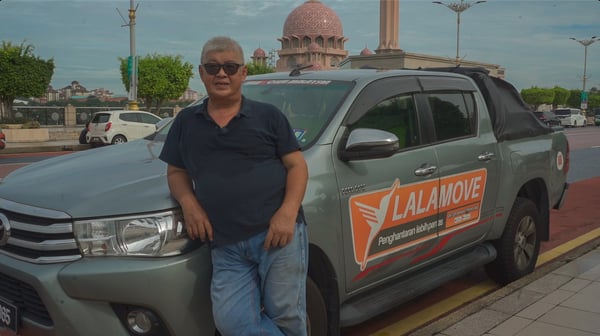 Uncle Lam purposely bought a Hilux to drive off-road in the jungles to capture wildlife images. Soon enough, he realised that his vehicle had the potential to serve his livelihood on city roads. And that's how Uncle Lam found his part-time calling as a Lalamove 4 x 4 Pickup delivery partner!
If you could pick any place in the world for a photography excursion, where would you go?
My dream destination is the Church of the Good Sheperd in New Zealand's South Island.
It's a stunningly beautiful place, beloved by photographers, and even provides a chance to witness the spectacular Southern Lights.
I can only imagine how my photos of South Island would turn out if I'm lucky enough to make this dream come true!
What did you do for a living before joining Lalamove?
I used to work in the construction industry for 30 years. Our company specialises in the fabrication and supply of steel reinforcement bars or rebars. Rebars are common material to reinforce concretes from the inside out.
Why did you become a Lalamove delivery partner?
I knew I couldn't let my free time go to waste, so I decided to monetise my truck and make money as a part-time delivery driver. After researching different delivery companies, I signed up with Lalamove.
Lalamove's range of vehicles and brand recognition means its customer base is broader, increasing the chances of securing delivery jobs on the platform.
I joined Lalamove in May 2021. Everything, from signing up to training, exam, and document submission, was done online. It was astonishingly fast. I was verified as a Lalamove delivery partner the next day!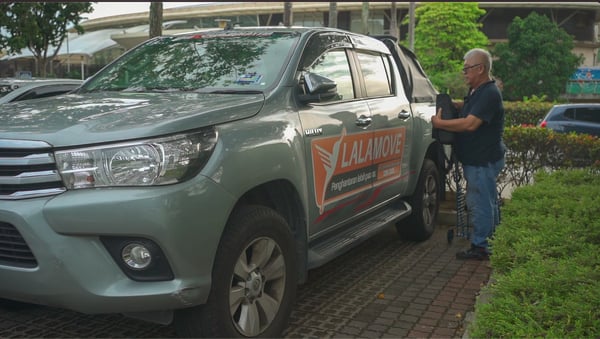 As of early 2022, I can fulfil around 62 deliveries a month. I even had one instance where I made more than RM5,00 in one month.
It's good to support my lifestyle, hobby, and fund to travel to New Zealand.
- End of interview -
Not bad la for a retiree, right?
Uncle Lam is an incredible person who exudes warm and friendly energy. His genuine approach to life and his enthusiasm for photography is contagious.
At the same time, our time together was a refreshing reminder of the flexibility and freedom of working with Lalamove. The convergence of Uncle Lam's commitment as a Lalamove delivery partner and his passion for photography made a solid case for this reminder.
How about you?
Are you interested in joining us as our delivery partner and taking advantage of all the perks that come with it?
Who knows, you could be next in our series of Lalamove delivery partner success stories!