How To Cash Out Your Income As A Lalamove Delivery Partner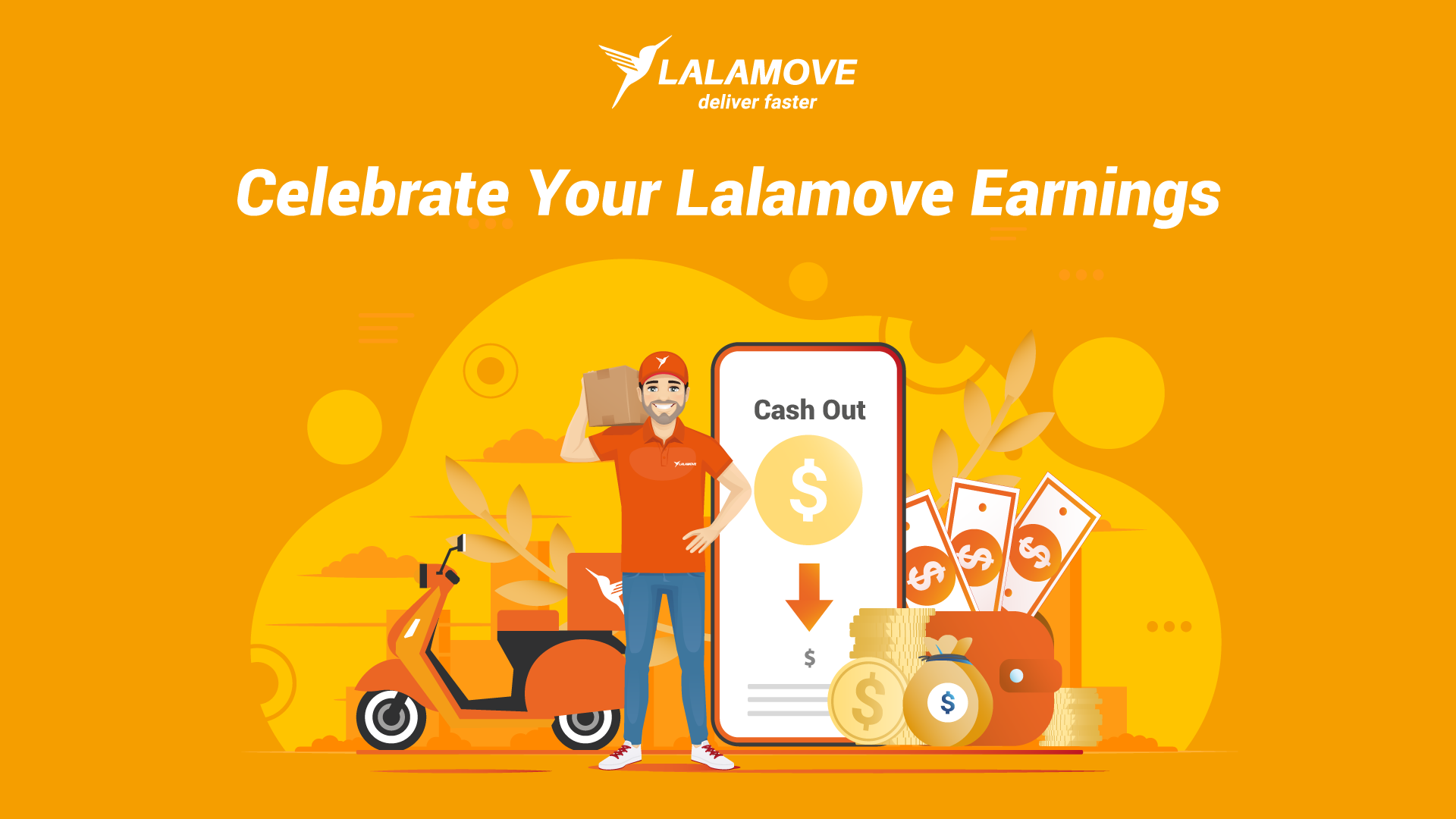 As a Lalamove delivery partner, it's a joyful moment when you've reached your weekly income target!
Regardless of RM50 or RM500 per week, it's always a great relief to see you've successfully scored your target by the end of the week.
Whatever your target might be, you deserve a round of applause for your hard work! 👏
So what's the next step?
It's time to reap your rewards with Cash out!
What Is Cash Out?
Cash out essentially means transferring your Lalamove income into your bank account upon request.
If you're a newbie Lalamove delivery partner, we're here to show you how you can Cash out in a few easy steps. We promise they're as easy as ABC!
Before you Cash out, please make sure you've filled in your bank details in the Lalamove Driver App.
To do so, you may go to 'Wallet' in the Lalamove Driver App and click 'Account details'.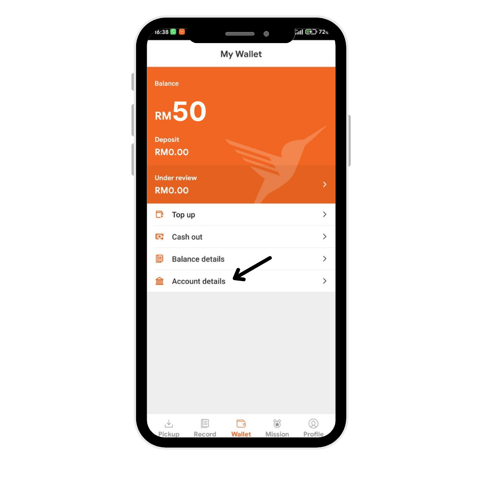 Click 'Edit Information' to fill in your bank account details.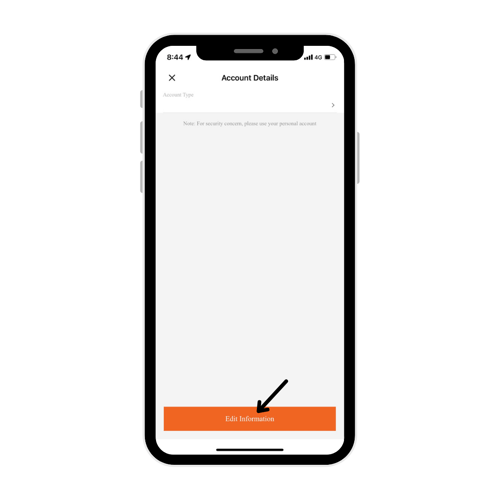 Enter your bank account details (make sure they're accurate!) and click 'Confirm Submission' to save your details.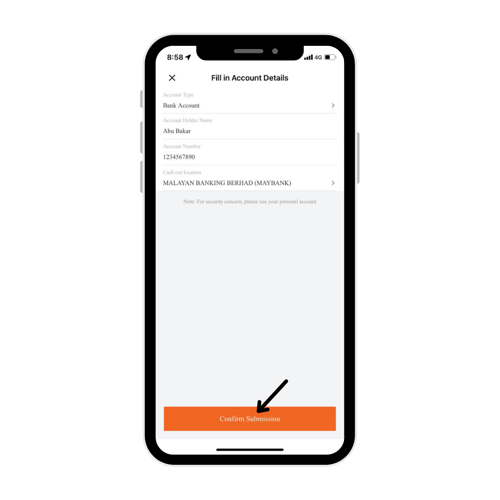 All done?
Cool! This means you're ready to Cash out your much-deserved earnings!
How To Cash Out Your Income?
Have you reached your income target? Or do you need cash before next Monday or Thursday, the two designated days where the earnings will reflect in your account?
If yes, then you're ready to Cash out.
To start, go to 'Wallet' and click 'Cash out'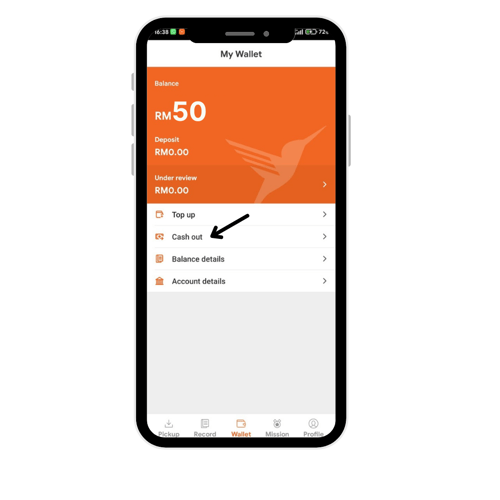 Enter the amount you wish to Cash out. Here's a reminder, though:
There's no minimum amount of Cash out. However, you'll have to maintain a balance of at least RM1.00 in your Lalamove Driver app.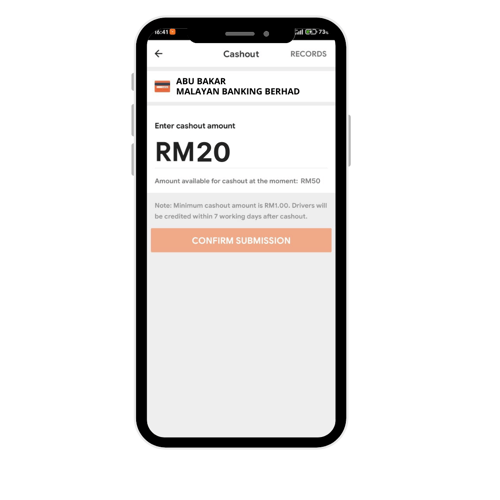 Then, click 'Confirm Submission' to submit your requested amount.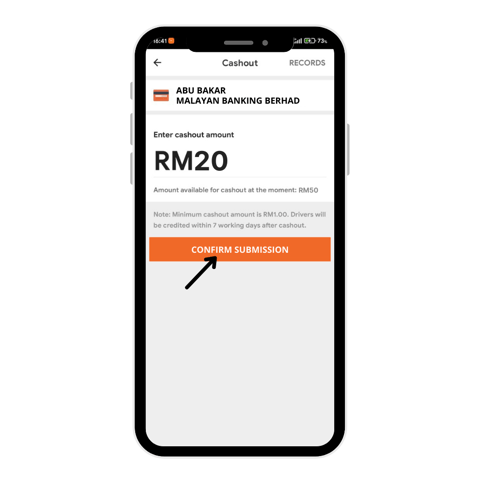 For security reasons, you're required to enter your Driver App login password before you submit your Cash out request.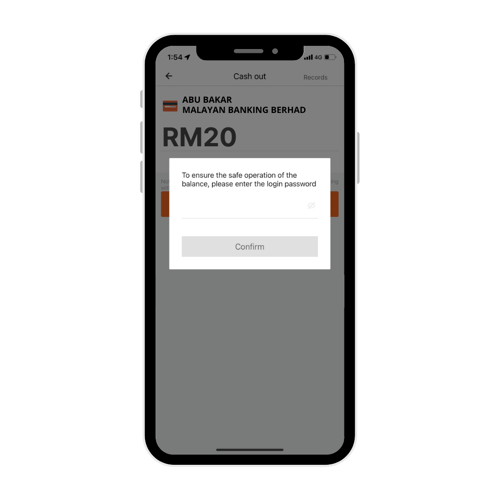 Once you've submitted your request, you may view your Cash out status in the app.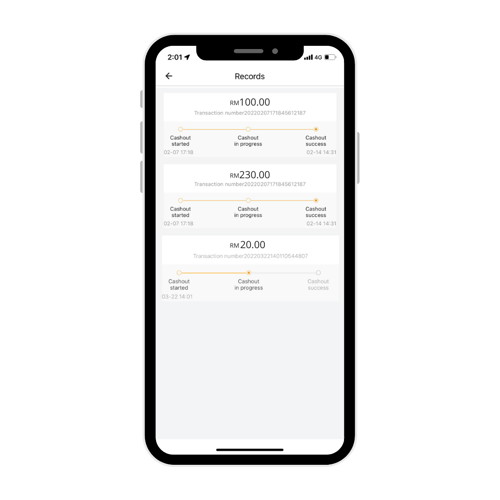 And that's all to it!
But we know you have one question left in mind:
When Can I Receive My Cash?
We have a schedule for Cash out. We've fixed the timeframe to make it easier for you to schedule your Cash Out arrangements and receive your earnings on time.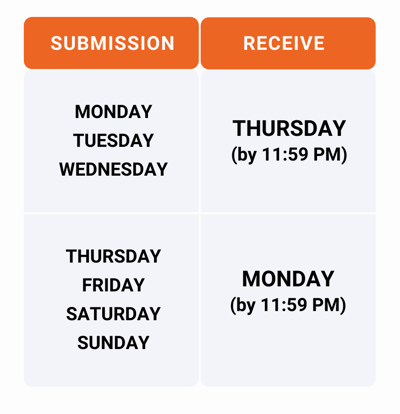 What If My Cash Out Fails?
The #1 reason that a Cash out doesn't come through is due to errors in bank details. Please double-check the accuracy of your bank account details in the app if you wish for glitch-free Cash out.
When your Cash out fails, your requested amount will be returned to your Lalamove Wallet in seven working days.
However, if the details of your bank account check out but the Cash out still fails, you may reach for help via Live Chat in the Lalamove Driver App. Our agents will do their best to sort it out for you.
Are You Ready To Earn From Your Hard Work?
For obvious reasons, we bet Mondays and Thursdays are now your favourite days of the week 😉
We hope you have a better picture of how to request a Cash out in the Lalamove Driver App.
Last but not least...
We hope you're ready to take on more orders with us. More orders, more earnings to Cash out!