Lalamove Driver Bonanza: Here's What The Winners Have To Say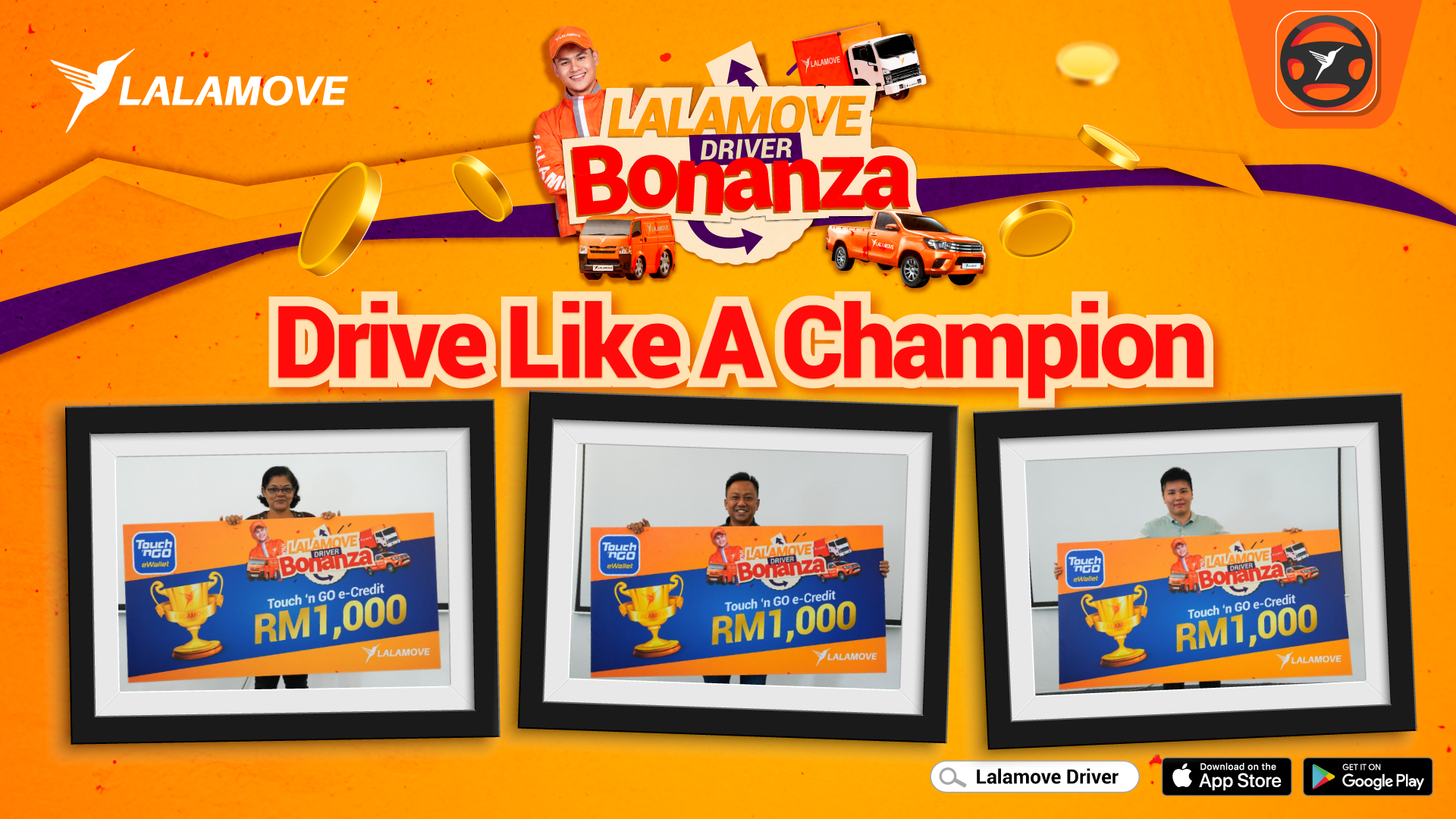 Imagine signing up for Lalamove to earn extra income and win awesome prizes, all at once. 🤩
How awesome is that?
But 12 driver partners didn't have to imagine, because each one of them walked home with Touch n Go e-Wallet credits worth RM1,000!
We spoke to three of the grand prize winners from Klang Valley to ask them their tips and tricks to win the Lalamove Driver Bonanza.
Be sure to take some notes, 'cause you could be next!
Savithri Govindan, Small Lorry 10-ft Driver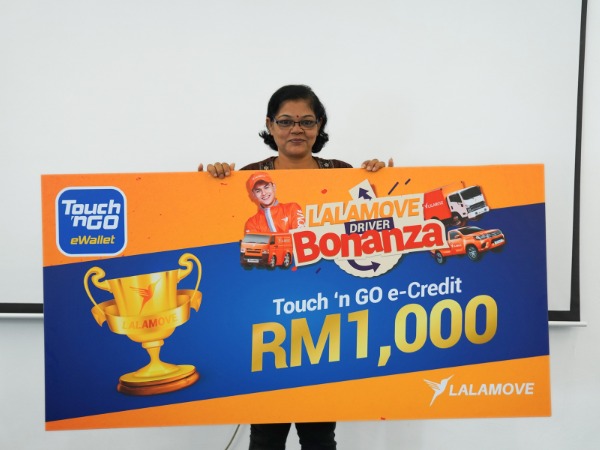 How did you find out about Lalamove and what made you a delivery partner?
I jokingly asked my friend if women can drive lorries since it's a rare occurrence. My friend replied that anyone can drive a lorry regardless of their gender, race or religion.
I work as an admin at a local supermarket during the day. I came across Lalamove and decided to join because I want to earn extra income.


Why did you join Lalamove Driver Bonanza?
When I first joined Lalamove Driver Bonanza, I thought it was a great opportunity for me to earn more income just in time for Deepavali.
Honestly, I didn't expect that I could win!
"The best advice I could offer is to be bold and go out of your comfort zone if you're hungry for success!"

Ying Tze, 4x4 Pickup Driver




Could you describe your experience being a Lalamove driver partner?
I've met great customers throughout my journey, and some would tip and give me a 5-star rating on the app.
That's a bonus for me!
What motivated you to win the Lalamove Driver Bonanza?
I decided to make full use of my Mitsubishi 4x4 Pickup truck by joining Lalamove Driver Bonanza.
Besides maximising my income, Lalamove has delivery missions which motivate me to improve my delivery game.
I enjoy my career as a driver partner because it challenges me to level up.


Hakim, Large Van 9-ft Driver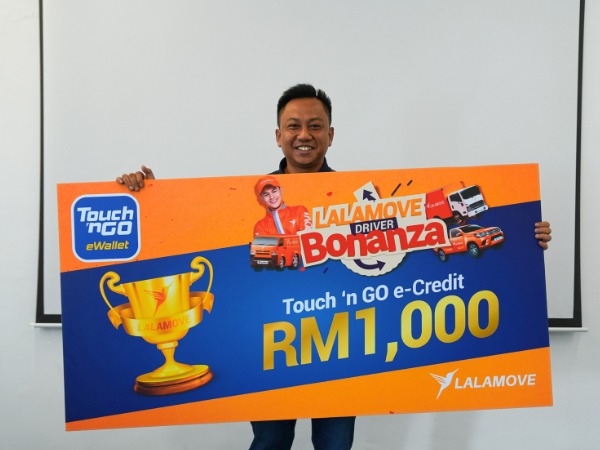 What are your tips for winning the Lalamove Driver Bonanza?
To win the contest, I tried my best to optimise routes when delivering.
This helps me to save more time and fuel costs.
"Another advice I could offer is don't put all of your eggs into one basket."
Diversifying my income sources helps me to plan my finances and prepare for rainy days. That's why I joined Lalamove as a driver partner.
What would you do with the Touch 'n Go prize?
The Touch n' Go eWallet credits would be used to support my family in terms of the child's school books, stationery and basic living expenses.
Would you recommend this contest to your friends or families in the future?
Definitely! My brother, Amirul, is keen to earn extra income. I'd recommend him to join this contest.

Work At Your Schedule And Earn Extra Income
Congratulations again to all the Lalamove Driver Bonanza winners!
In case you've missed the contest, don't worry!
Lalamove Driver Bonanza has returned!

Sign up as a driver and stand a chance to win SHELL fuel vouchers worth RM1,000!
Are you the next winner of Lalamove Driver Bonanza?