How A Bundle Clothing Supplier Improve Its Competitiveness With On-Demand Deliveries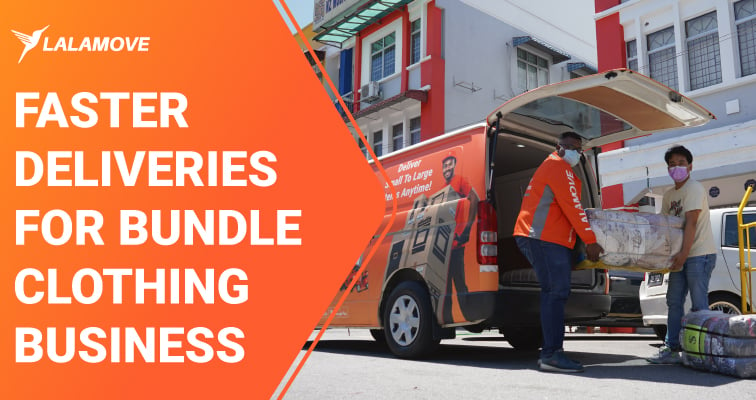 Outfitted in a busy business district of Batu Caves, a bundle clothing warehouse is alive with sorting and trading activities. Throughout the day, Mr Nawi, the founder of HNY Bundle, coordinates multiple arrangements to connect incoming shipments, storage and deliveries to his customers.
In a time where thrift stores are a hit among millennials who value affordability and choices over the prestige of designer labels, HNY Bundle is in a prime position to capture the growing market size of preloved apparel.
HNY Bundle has been supplying bundle clothing to thrift stores and online thrift merchants since 2016. They source top-quality preloved and vintage apparel from the US, Japan and South Korea. The quality of the imported apparel from these countries sets HNY Bundle apart from other suppliers who source locally.
Even though HNY Bundle takes pride in the quality of its merchandise, it initially struggled with its last-mile delivery operations. The company had difficulties in optimising its delivery efficiencies. In difficult situations, there were even frictions with customers due to late deliveries!
Unreliable Freelancers And Anxieties To Meet Customer's Deadline
"When I first launched my business in 2016, on-demand delivery was a foreign concept. Most businesses, including mine, ran an in-house delivery fleet or relied on freelance delivery runners," said Mr Nawi.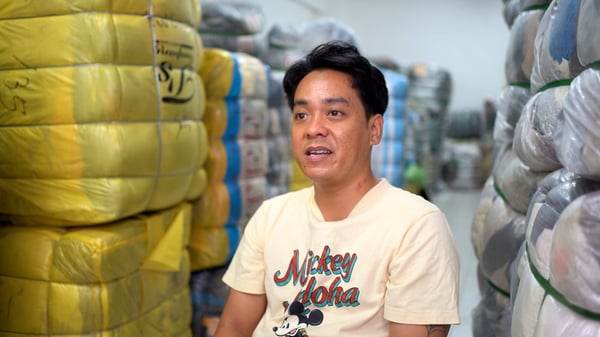 Throughout its experience of fending for delivery arrangements on its own, HNY Bundle has amassed its share of delivery complications.
"Securing freelance runners from Facebook was not a problem. The problems showed up when we started dealing with the runners."
There was hardly a similar pricing structure among the runners. In fact, there were instances where Mr Nawi had to bear different costs for two deliveries, even though the deliveries were meant for the same customer.
Late deliveries were not uncommon, as was the need to follow the freelancers' schedule instead of delivering according to the customers' timeframe. The lack of delivery transparency and third-party mediator to moderate delivery frictions were extra complications back then.
Sidestepping freelancers was hardly a viable option.
With only four manpower to manage HNY Bundle's warehouse and administrative tasks, things were already spread thin without performing in-house deliveries!
Lalamove, The One-Size-Fits-All Solution For Faster Bundle Clothing Delivery
HNY Bundle has figured it out from an international network of bundle clothing suppliers, shipping, marketing, and warehousing solutions. Mr Nawi wasn't about to risk it all by falling flat in the final crucial step of last-mile delivery to customers.
"We needed a delivery company that could optimise our delivery lead time and expenditure. The turning point came during the first movement control order in March 2020. A customer recommended Lalamove to deliver the merchandise to her."
"Our first experience with Lalamove was amazing! We secured a van driver in less than 5 minutes. The driver showed up half-hour later and fulfilled the delivery in less than an hour," reminisced Mr Nawi.
Greater Control Over Cost
The fixed pricing structure according to vehicle type and distance alleviates Mr Nawi's previous headache of inconsistent pricing. Mr Nawi prefers to deliver with Lalamove's 4 x 4 pickups and vans. The cargo space of these vehicles is ideal for bulk deliveries of bundle clothing.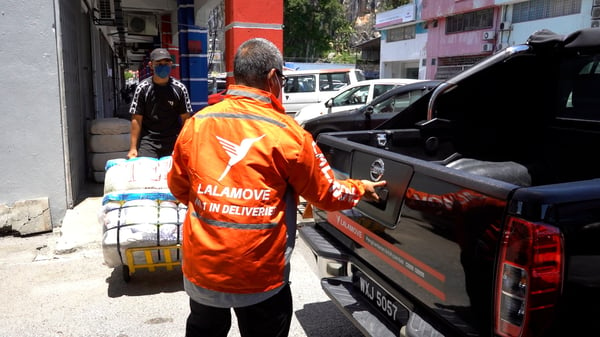 "It's easier to estimate my delivery budget with Lalamove since their delivery fee is set in stone. Plus, the Lalamove app will display the delivery fee after I've assigned the delivery location and selected a vehicle type. There's no guesswork in costing with Lalamove," added Mr Nawi.
Delivery Transparency With Real-Time Tracking And Customer Service
The Lalamove app comes with real-time delivery tracking, a feature that Mr Nawi takes full advantage of. It's easier for him to get a pickup and delivery ETA with the built-in GPS tracking in the Lalamove app.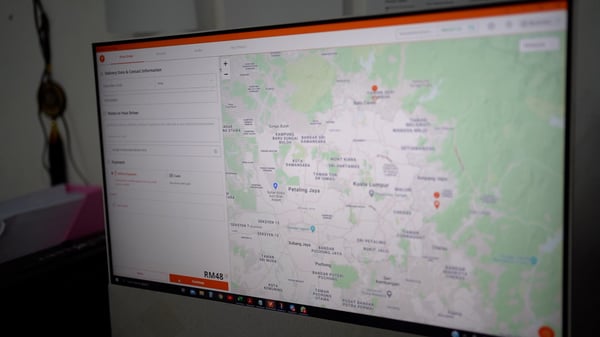 Furthermore, the Lalamove app will send a link to launch real-time delivery tracking to his customers when a Lalamove delivery partner is en route to his customer's location.
Finally, Mr Nawi enjoys prioritised access to Lalamove's customer service, an advantage that comes with a Lalamove corporate account. Lalamove's customer service plays an essential role in aiding Mr Nawi with enquiries and providing solutions to delivery issues.
Are You Looking For A Way To Optimise Last-Mile Deliveries For Your Bundle Clothing/Wholesale Business?
If you are, we can help you replicate HNY Bundle's success story with Lalamove for your business!
Reach out to our sales team today for more details on our delivery services and corporate account. Whether it's about optimising your delivery lead time, expenditure, or the need for more vehicle options, we've got you covered!