Faster Delivery For Fresher Urban Farming Produce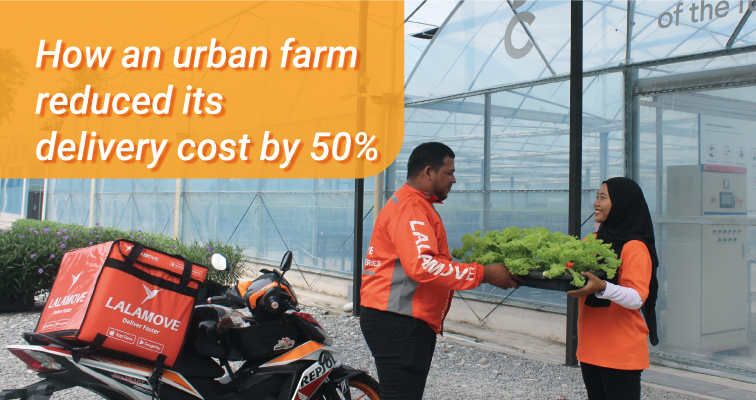 The story of Cultiveat, an agritech company specialising in sustainable urban farming, has its roots in technology. The hybrid of these concepts constitutes the seed of Cultiveat's ideals – pesticide-free greens, modern agriculture and good food.
Besides leading the front for sustainable urban farming in Malaysia, Cultiveat has become a role model for business sustainability. This status is crucial when most businesses falter in an economic storm.
It Can't Get Any Fresher Than Cultiveat's Urban Farming
Hidden in a peaceful town in Kapar, Klang is a two-acre land with a property that looks more like a high-tech field laboratory than an average vegetable farm. This is the home of Cultiveat's urban farming operations.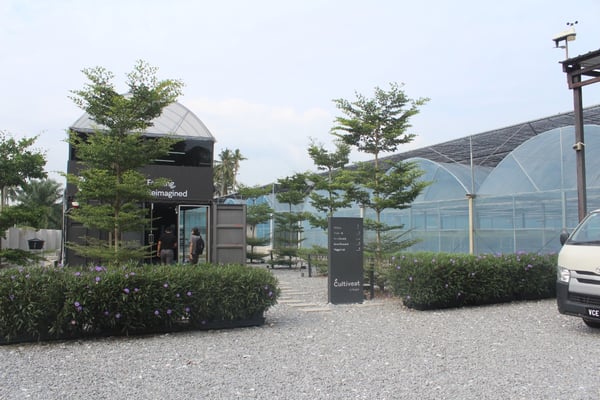 John-Hans Oei, a visionary entrepreneur, founded Cultiveat with his elder brother John-Ian and two other cofounders. Cultiveat was sprouted from a vision to grow environmentally friendly and healthier crops to be consumed by the masses.
Besides zero reliance on harmful pesticides, John-Hans leverages technology to grow Cultiveat's produce. Greenhouses with a carefully regulated environment nurture the farm's produce. Through a proprietary app, John-Hans can control the temperature, light intensity, and humidity of the enclosed tent to optimise the growth of the plants. As John-Hans aptly put it, "We don't depend on 'up-to-god' farming in our farm."
Besides zero reliance on harmful pesticides, John-Hans leverages technology to grow Cultiveat's produce.

John-Hans Oei, CEO of Cultiveat
The Journey From Urban Farming To Restaurants And Cafes
Cultiveat began its journey as a business-to-business (B2B) focused company. They served restaurants and cafes that required pesticide-free salads and vegetables for their menu.
Since Cultiveat's urban farm is close to major cities in Klang Valley, they're able to fulfil delivery requests to restaurants and cafes in a short amount of time. John-Hans relies on his in-house delivery fleet of two vans and four drivers to perform Cultiveat's delivery routine.
The beauty of B2B deliveries in the F&B industry is that the clients' logistics expectations are fixed, with little room for a sudden change in plans. These linear expectations allow John-Hans to draw a steady schedule of daily delivery tasks for Cultiveat's in-house delivery fleet.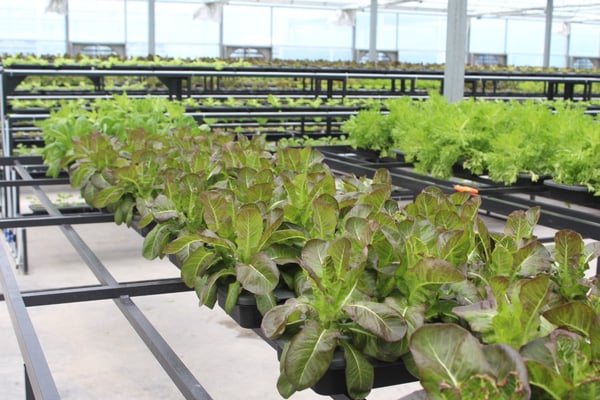 With a solid base of clients from the F&B industry, it was just a matter of time before Cultiveat's produce ended up on the dining tables of end consumers.
The First Step To Business Sustainability
"We knew we wouldn't stay in the B2B line indefinitely. When you hear breadwinners of the family say they work hard to put food on the table, they don't just mean any food. They want the best food for their family, right?"
"Furthermore, people are more educated on the adverse effects of pesticides on their well-being and the environment. Cultiveat can be the answer to such concern while producing the freshest food with maximum flavour and nutrition," said John-Hans.
Cultiveat's plan to pivot their business to serve end consumers germinated in early 2020. They drew the blueprint for the business-to-consumer (B2C) segment with a targeted timeline to serve households by July 2020. Driven by their new direction, they began to build the framework for Cultiveat's B2C delivery fleet and farm expansion.
During this time of charting their B2C course, Lalamove's sales managers approached John-Hans with on-demand delivery solutions to support Cultiveat's operations.
"We were sold on the idea of Lalamove's services. Besides being affordable, Lalamove's same-day and scheduled delivery services give us the flexibility to meet customers' delivery requests with non-negotiable variables such as timeframe and locations. We knew Lalamove could provide on-demand support to our upcoming B2C fleet if we're overwhelmed with deliveries in a busy period," added John-Hans.
An Unexpected Solution At The Right Time
However, not John-Hans, Cultiveat, and even the whole country were prepared for what came next in March 2020. For the first time, the Malaysian government implemented the Movement Control Order (MCO) on 18 March 2020 to curb the spread of the Covid-19 pandemic.
This unprecedented episode in the country's history was a sudden slam on the brake for the Malaysian economy. The #stayathome hashtag became a trend on social media space as the government forbade unnecessary movements. Only essential businesses and services were allowed to operate, while restaurants and cafes were categorised under non-essential services.
As such, Cultiveat's primary source of revenue from the F&B industry began to lose traction since everyone couldn't dine out. With an oversupply of vegetables at their urban farm, John-Hans decided to fast-tracked their plans for B2C deliveries. However, there was one missing key component in Cultiveat's expedited B2C plan:
They hadn't even started raising their in-house B2C delivery fleet!
Time is of the essence since the vegetables were on the verge of maturity. If they weren't sold to consumers or given out, they'd eventually go to waste.
As it turned out, Lalamove would play a key role in Cultiveat's expedited plan to serve the B2C segment during the economic crisis.
Faster, Simple, And Further Deliveries
In just a few days after the announcement of the MCO, Cultiveat's online marketplace was established as an avenue for customers to place an order. At the same time, John-Hans reached out to Lalamove for instant deployment of a B2C delivery fleet. A successful sign-up of the Lalamove Corporate Account allowed Cultiveat to enjoy prioritised attention from Lalamove's account managers and customer service representatives.
Nothing beats the feeling of seeing your eleventh-hour plans coming to fruition, which was what John-Hans experienced during the early phase of the MCO. A steady stream of delivery requests from their website proved his hunch of encouraging demand from consumers.
Lalamove's on-demand delivery service worked side-by-side with Cultiveat's management to fulfil daily delivery orders (of up to 80 per day!) during the MCO.
"We thought the MCO would be tough on us, but that wasn't the case. Since people couldn't dine outside, they had to rely on food deliveries. We saw our window, and we took it. While we did our best to manage a few deliveries on our own, Lalamove was integral in last-mile deliveries, especially for deliveries to addresses as far as Putrajaya, Batu Caves and Cheras," according to John-Hans.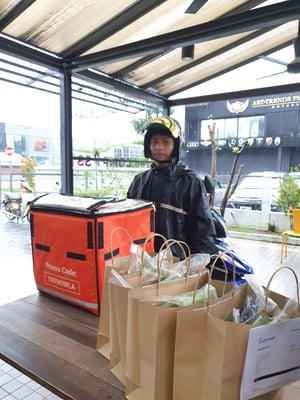 An on-standby Lalamove rider before delivering Cultiveat's fresh produce
"To ensure I can fully capitalise on Lalamove's coverage, we brought our produce from Kapar to our distribution hubs in Klang Valley. Then, we reserved Lalamove drivers and riders to fulfil the deliveries from the hubs between 2pm until 6pm. We were able to fit in five orders with a motorcycle delivery and 12 orders with a car delivery. Lalamove's multi-stop feature made quick work of our multiple deliveries."
"We paid attention to the timing details since it's essential to deliver freshly-harvested greens to our customers within 1 hour. Lalamove was instrumental in achieving this goal," John-Hans acknowledged.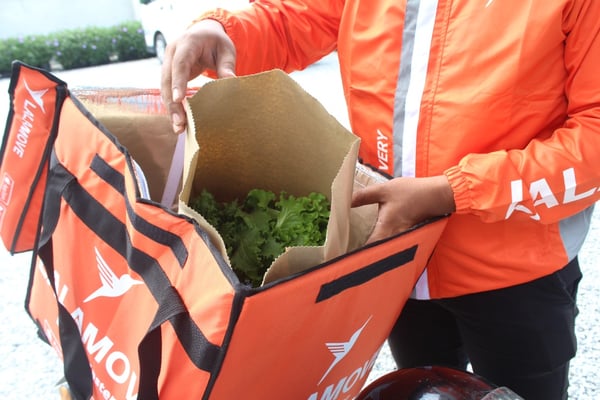 But how about the incurred cost with Lalamove?
"We were surprised by the ROI when we engaged Lalamove for B2C deliveries. I'm sure any businesses with an in-house fleet can attest to the reality of logistics expenditure, and we're not an exception."
"We spend roughly RM8,000 to RM10,000 on our in-house fleet alone per month, which covers drivers' wages, vehicle maintenance, insurance and fuel. But with Lalamove, we spent about RM5,000 in April to deliver to end consumers. That's a big difference, considering we were entertaining 80 deliveries per day!"

Cultiveat's logistics metrics with in-house fleet and when relying on Lalamove during the MCO
Making A Difference In Delivering Urban Farming Produce In An Economic Crisis
So, what makes Lalamove a valuable on-demand delivery partner for Cultiveat during the unprecedented MCO?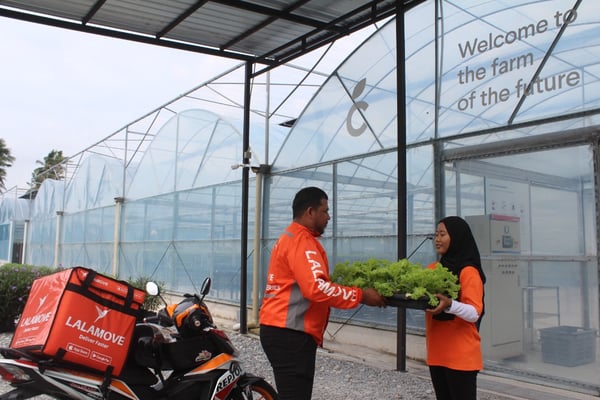 Here are the key strengths of Lalamove, according to John-Hans:
Fast delivery within an hour

Plenty of car drivers and motorcycle riders

Flexibility to scale deliveries, especially during a season of high demand. In Cultiveats's case, they scale up their deliveries rapidly during the MCO with ease

Ability to reach new customers beyond their base of operations

Affordable delivery rates

Multi-stop feature, which allows multiple deliveries in a single trip

Intuitive web app with simple route optimisation feature
The future is bright for Cultiveat and Lalamove. Cultiveat has reset its sight on the B2B segment with the reopening of restaurants and cafes in the recovery MCO. However, the encouraging sales of produce during the MCO will be a motivator to drive the B2C segment.
"We're seeing a slow but steady return of demand from our F&B clients. We're excited to fulfil their needs for fresh vegetables again after a four-month hiatus. Besides that, we will expand our urban farm to reinforce supplies for the B2C segment. Lalamove has a place in our plans, especially to support us with deliveries to households in Klang Valley" concluded John-Hans.