Mastering Large Expo Logistics: How 5 Businesses Get It Right With Lalamove
Preparing for a large-scale event like the Oh My Pet! Expo requires impeccable planning, precise execution and a logistics partner that can keep up with the pace.
In this blog, we dive into the success stories of five businesses that partnered with Lalamove as their go-to logistics partner for the biggest Pet Expo in Mid Valley Southkey, Johor Bahru from 18th August to 20th August 2023.
Read on to understand how Lalamove's seamless solutions transformed their event experience and elevated their presence.
Jaice, Oh My Pet! Expo Organiser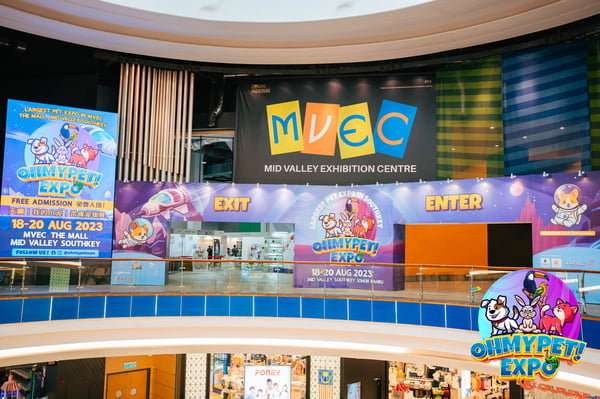 When orchestrating the logistics for a major expo, Jaice, the representative of Oh My Pet! Expo demonstrates a deep understanding of the complex challenges involved.
With over 100 vendors participating, Jaice and the Oh My Pet! Expo team faced the crucial task of ensuring both vendors and attendees experienced the utmost satisfaction. The logistics encompass a multitude of aspects within the expo.
The grand entrance arches necessitate the use of sizable lorries, while the shell scheme booths, intended to provide vendors with visually captivating spaces to showcase their products and services, demand synchronized delivery via multiple large vehicles.
Not to forget are the other critical components of the exhibition: the transportation of tables, chairs, spotlight setups and a PA system.
Hence, how can these components be efficiently transported from various points across Peninsular Malaysia to a mega mall in Johor Bahru?
For Jaice, the seamless answer lies in partnering with Lalamove as their logistics solutions provider. Benefiting from Lalamove's diverse range of vehicle options, Jaice and her team gained access to a comprehensive delivery experience tailored precisely to their requirements, spanning from vans to sizable lorries.
Emily Tan, Lov Pet Bazaar Sdn Bhd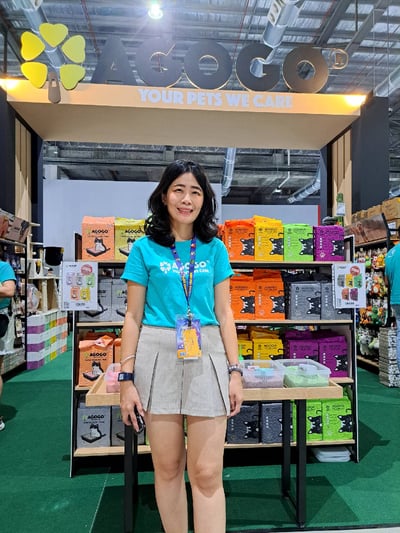 Established in 2015, Lov Pets Bazaar has become synonymous with premium pet product distribution. Their extensive inventory of pet food and supplies is replenished on a monthly basis, making their participation at the biggest pet expo in Johor Bahru a natural fit for their brand.
Emily Tan, the company's representative, recalls the challenges they faced initially prior to the expo day.
In her words, it was a headache!
For the expo, they commissioned a tailor-made, mega archway that showcased their flagship brand, Agogo. This is intended as a grand welcome to the visitors at the booth entrance. Transporting this impressive arch from their supplier to the expo venue required a spacious transport solution.
She noted that the Large Lorry 20-ft provided by Lalamove emerged as the ideal vehicle for this oversized installation. Having Lalamove as their entrusted delivery service was a fortunate choice.
"Thanks to Lalamove, we managed to deliver it from our headquarters in Cheras to Johor Bahru safe and sound," Emily added, standing in front of the magnificent arch of the brand's pride and joy.
Yen Nee, Furry Times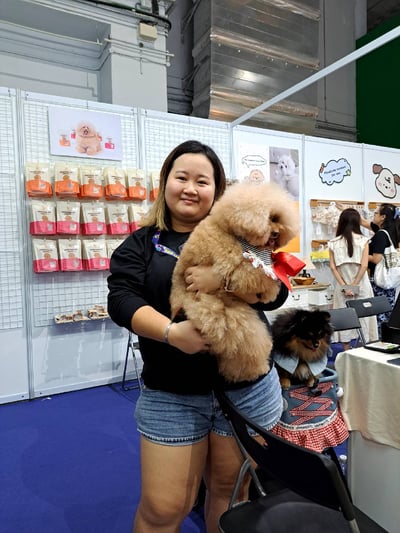 As a newcomer to the thriving pet supplies industry, Furry Times recognised the importance of securing an optimal delivery service provider to facilitate seamless transportation of their pet products.
Leveraging its e-commerce platform, Furry Times resonates with the desires of pet lovers who seek nourishing and wholesome pet nutrition. This level of commitment emphasises their potential to extend the same dedication to efficient logistics solutions.
That's why, their strategic collaboration with Lalamove has proven to be a fruitful decision.
As mentioned by their co-founder Yen Nee, the Kuala Lumpur-based brand's participation in the acclaimed Oh My Meow! was nothing short of a triumph. Yen Nee's praises extended to Lalamove delivery drivers, highlighting their unwavering commitment to delivering pet supplies across the distance from Klang Valley to Johor Bahru.
FC, Bi Lohas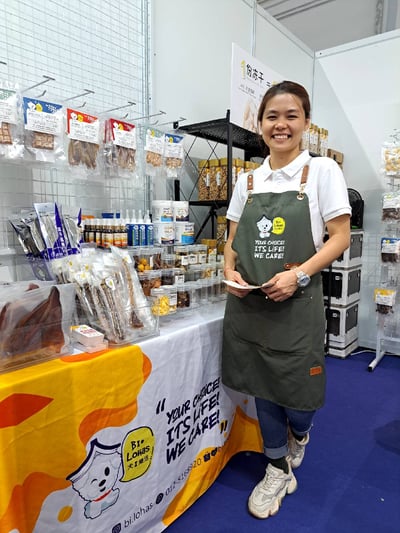 Bi Lohas has seized the opportunity to participate in an expo in Johor Bahru, showcasing its commitment to quality and passion for pets. The company is strategically venturing into the Johor market, aiming to enhance its business operations and reach.
FC, the company's representative, expressed her confidence in Lalamove's capability to seamlessly transport their products and booth essentials from Kuala Lumpur to the expo site. This logistical feat encompasses not only interstate deliveries but also extends to three distinct drop-off points.
"We opted for a spacious 17-ft Large Lorry and the pricing was both competitive and reasonable," FC highlighted.
She further underlined that Lalamove stands out as the leading delivery service for local enterprises aspiring to amplify their brand presence across broader territories.
Jayden, Boksicle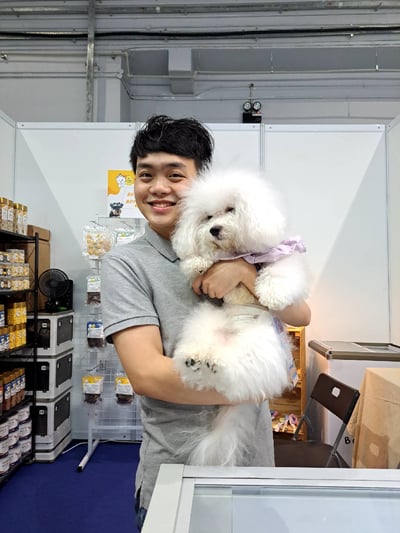 Inspired by the term "popsicle," Boksicle introduces a delightful fusion of ice cream goodness tailored for pets, all under the guidance of its Chief Executive Officer, Daobok, a Bichon Frisé dog.
Jayden, the mastermind behind Boksicle, emphasised the pivotal role of Lalamove's efficiency in their successful participation at the recent expo.
He also expressed enthusiasm about the prospect of future collaborations with Lalamove, citing its convenience and cost-effectiveness as driving factors behind this anticipation.
Realising Your Ideal Business Logistics With Lalamove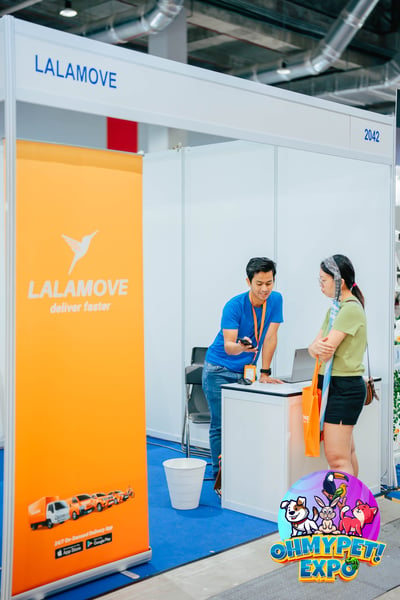 The Oh My Pet! Expo stands as a testament to the art of mastering logistics, where Lalamove plays a pivotal role in elevating the event experience to greater heights.
If you're looking for a similar, successful experience for your business logistics, contact us today to learn how Lalamove can help your business and introduce efficiency to your operations.
Read more success stories with clients from different industries:
The Food Purveyor And Lalamove: Joint Purveyors Of Online Grocery Delivery
COOX And Lalamove: From Cloud Kitchen To Consumers' Doorsteps
A Packaging Company's Remarkable 4X Growth With Lalamove