The Food Purveyor And Lalamove: Joint Purveyors Of Online Grocery Delivery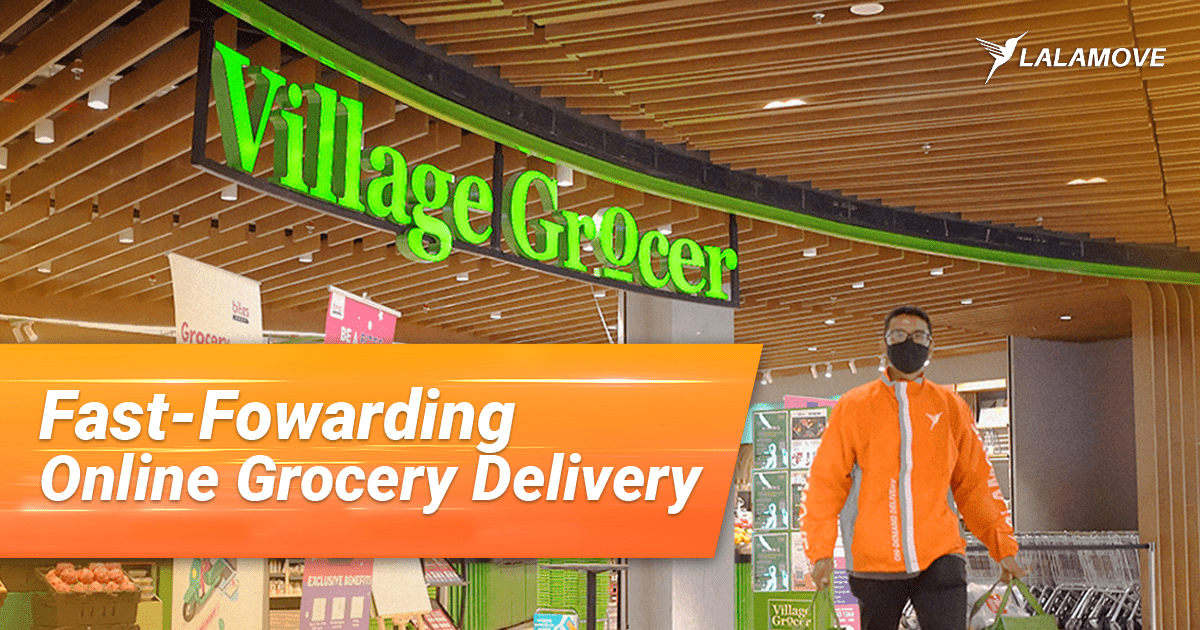 As the tidal wave of pandemic recedes, it leaves behind permanent disruptions to consumer behaviour and how retailers react to this market force. Digital transformations, brought about by e-commerce adoption, are reinventing the operations of retailers who once thrived in brick-and-mortar establishments.
One such retail firm that is embracing e-commerce is The Food Purveyor. The company is the owner of Village Grocer and Ben's Independent Grocer (B.I.G) supermarket chains in Klang Valley, Johor and Penang. Bites Shop, the company's online grocery platform, was launched in April 2020 as its e-commerce arm. The Bites Shop mobile app followed suit in January 2022.
As with any other e-commerce venture, online grocery delivery is integral to The Food Purveyor's operations. This is where Lalamove's strength and values come into the picture to complement the shopping journey of Bites Shop's customers.
Biting Into The Demand For Online Grocery Delivery
"We had drawn comprehensive blueprints for Bites Shop before 2020. The unprecedented situation with the pandemic and its ensuing lockdown accelerated the execution of our Bites Shop plans. This e-commerce division of The Food Purveyor came to fruition in April 2020," commented Mr Gregory, the operations manager of The Food Purveyor.
When they launched their virtual supermarket, the timing couldn't have been better for Bites Shop.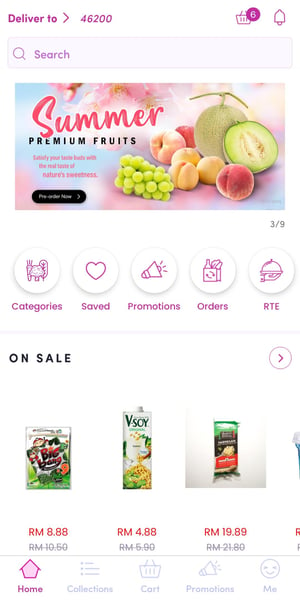 Scrolling through deals, best sellers and categories is a breeze on the Bites Shop app
Enabled by movement restrictions and self-preservations, the sudden surge in online consumers during the pandemic's early days triggered exponential growth in digital commerce.
"We're purveyors of essential items, like frozen food, cleaning supplies, and toiletries. It wasn't uncommon to read reports on how the demand for online grocery delivery climbed drastically in 2020. We landed right in the middle of this fervour during the pandemic."
Although many shoppers will be returning to stores as pandemic restrictions lift and vaccinations bring peace of mind, the convenience of online grocery delivery is here to stay.
"Market signs are pointing to the growing reach and revenue of e-commerce in Malaysia. On top of that, Malaysia has the highest number of online buyers in the region, at 88% of the population. This figure is above the regional average of 78%."
"Plus, we have the experience and a business model that has worked for the past 18 years in the upscale grocery industry. While physical stores will remain our bread and butter, venturing into the e-commerce space with Bites Shop is a permanent move to stay relevant with the trend and evolving consumer behaviour," said Mr Gregory.
Delivering The Best Of Village Grocer And B.I.G With Lalamove
While Mr Gregory and the e-commerce division of The Food Purveyor had figured out the tech of Bites Shop, the 'connection' with the consumers came in the form of last-mile delivery.
"By pressing the fast-forward button on e-commerce adoption in 2020, we've created opportunities, challenges and norms that will dictate how we buy and sell goods. The adoption of technology throughout the supply chain will be necessary to support an e-commerce business and maintain customer experience throughout the shopping journey," Mr Gregory continued.
Speedbumps With In-House Delivery Fleet
Initially, The Food Purveyor ran an in-house delivery fleet to send the orders from Bites Shop to their online customers. While the company's early attempts at managing last-mile deliveries hit a few targets, the associated costs with the delivery fleet began to eat away at Bites Shop's revenue.
The delivery volume from Bites Shop was encouraging. Yet it had its variation throughout Village Grocer and B.IG's operating hours on weekdays and weekends. The daily salary of the delivery drivers remained constant regardless of the delivery volume.
"Some drivers may take on more orders, while others may not maximise their working schedule. They took on fewer orders on a relatively quiet weekday than on a busy day. But we were obliged to fulfil their salary as per their agreement. Their payroll ended up as fixed cost with inconsistent returns."
On top of the fixed cost, Mr Gregory faced operational obstacles with the 2-hour delivery fulfilment. Punctuality was more a privilege than a norm for Bites Shop since there was no dashboard to monitor drivers' journeys.
Elimination Of Speedbumps With Lalamove
The embryonic Bites Shop had to prove its viability as the company's e-commerce venture on all fronts, last-mile delivery included. The two-pronged issues of fixed delivery overhead and subpar fulfilment time led to The Food Purveyor's onboarding with Lalamove in the middle of July 2020.
The dividends from the partnership with Lalamove were instant.
The fixed cost of retaining a fleet of internal delivery drivers was relegated to non-issue when they transferred last-mile delivery obligations to Lalamove. Lalamove's pay-per-delivery scheme gives The Food Purveyor the freedom to request a trained delivery driver when there are inbound orders from Bites Shop.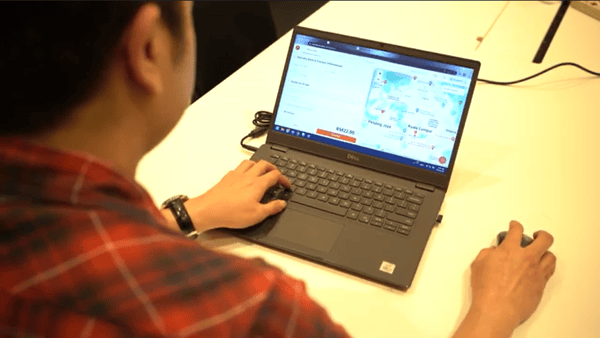 The Food Purveyor places online grocery delivery orders with the Lalamove web app
"We're getting the value out of our expenditure with every Lalamove delivery. No more drivers are standing idly by to wait for orders. Plus, we only need to pay according to individual deliveries. It's nothing like what we'd experienced with in-house delivery drivers, where their salaries didn't commensurate with the volume of deliveries," commented Mr Gregory.
"Lalamove delivery drivers only show up at our pickup corners at the onset of the 2-hour delivery time slots. With that timeframe, Lalamove drivers have ample time to fulfil the delivery orders before the countdown ends. Now, we're regularly seeing at least 70% improvement in delivery punctuality within the customers' selected delivery timeframes."
But the dividends with Lalamove go beyond value and punctuality.
"Lalamove backs its on-demand service with its vast fleet of delivery partners. We can secure a car or motorcycle delivery driver within 5 minutes after placing an order on Lalamove's web app.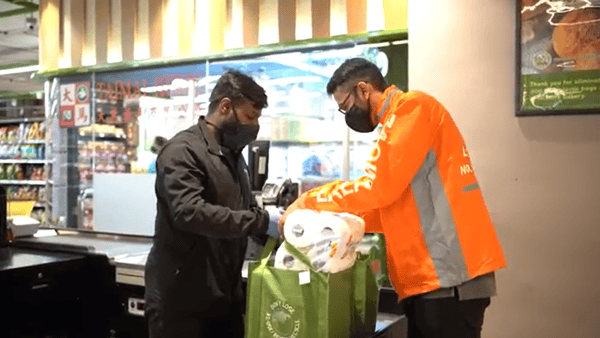 And Mr Gregory had more to add on his experience with Lalamove:
"Previously, we didn't have the tools to view the journey of our employed delivery drivers. But Lalamove offers a step-up. The Lalamove web app gives us real-time updates of the appointed delivery driver along the delivery route. There's proof of delivery when the Lalamove delivery driver drops off the groceries at the recipient's address for an added layer of transparency," concluded Mr Gregory.
Supporting E-Commerce Enterprises With Faster Deliveries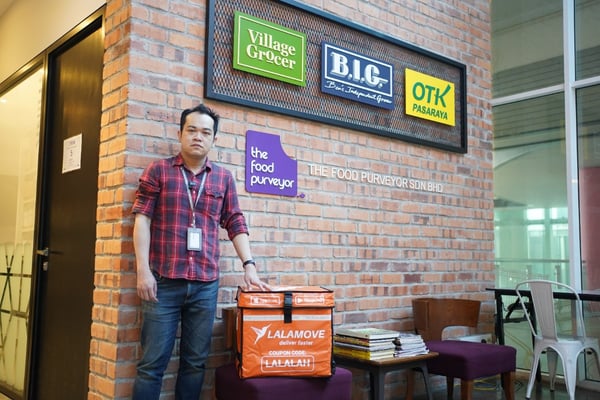 The partnership with The Food Purveyor epitomises Lalamove's pledge to support the growth of e-commerce businesses. Lalamove's flexible, reliable, customisable and cost-effective on-demand logistics platform proves to be integral to the online commerce experience of The Food Purveyor and its customers.
Lalamove offers tailored delivery solutions for aspiring and established brands in the e-commerce sector, with the primary offerings of API and Lalamove e-commerce plugin for Shopify, WooCommerce and EasyStore.
But Lalamove's solutions are conceived for more than e-commerce:
Since 2018, Lalamove has been the enabler for last-mile delivery overhaul and optimisation for businesses across verticals. Head on over to our other case studies on how we support SMEs with our brand of digitalised, fast and simple deliveries:
How Soon Thye Hang Nurture Customers' Trust With Lalamove's On-Demand Deliveries
COOX And Lalamove: From Cloud Kitchen To Consumers' Doorsteps
Realising Same Day Delivery For ALL IT's Whatsapp-For-Delivery
Finally, if you're interested in following the footsteps of Mr Gregory in signing up for a Lalamove business account, please visit our business page. You'll find a form on the page for you to fill in. Our sales representatives will contact you to entertain your enquiries and guidance through the registration process.