Streamlining Seng Li's Deliveries Of Automotive Parts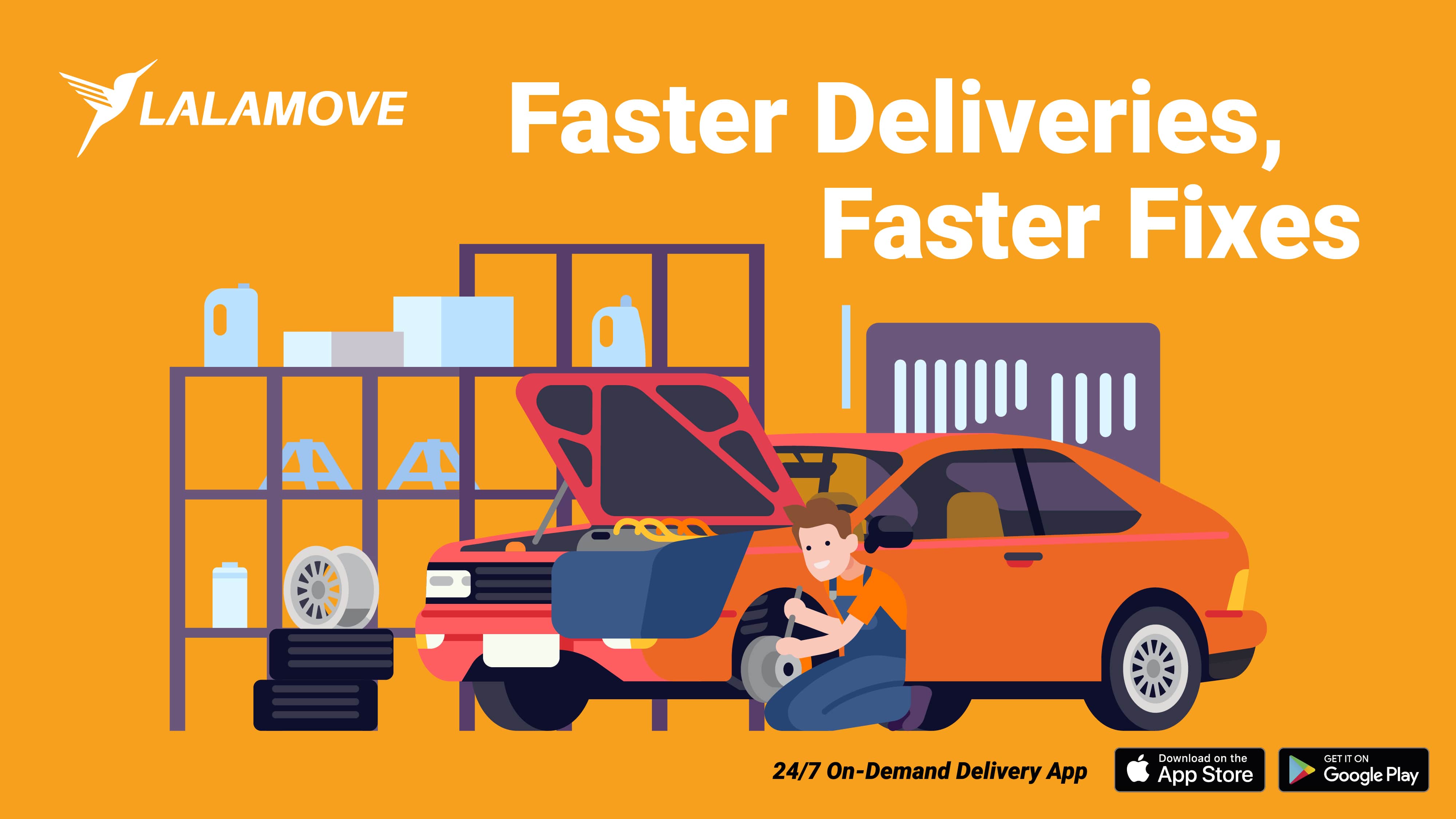 In the circle of automotive workshops and car enthusiasts, time is money - quite literally!
When a car breaks down, every minute counts. Delays in delivering essential parts can translate into lost productivity, frustrated clients, and lost revenue for businesses.
To keep up with the demands of a fast-paced industry, automotive parts suppliers need to find innovative ways to expedite their delivery models and offer reliable, timely services to their customers.
The collaboration between Seng Li and Lalamove is an excellent illustration of this concept. This case study takes a deeper dive into Seng Li's gains after they entrusted their on-demand deliveries into Lalamove's capable hands.
A Leading Automotive Supplier In Johor
Seng Li Marketing Sdn Bhd, established in 2010, is a well-known one-stop auto parts trading company in Johor. The company is the successor to Seng Li Auto Part Trading, founded in 2003.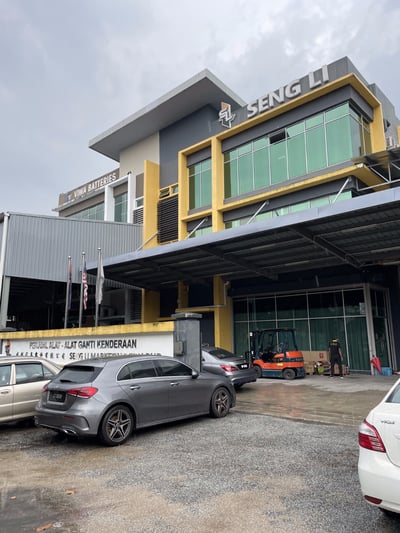 As a result of the company's high-quality products, it quickly gained a reputation as a reliable and efficient auto parts supplier throughout Johor. Today, Seng Li encompasses thirteen branches in strategic locations throughout Johor.
Eighty sales consultants and representatives manage these branches, who help ensure each customer receives personalised attention and service.
The company also has a vast network of over two thousand workshops throughout the region, offering customers a wide range of services.
Minimising Vehicle Downtime By Maximising Delivery Efficiency
As a business that occupies the upper levels of the automotive supply chain, Seng Li recognises the complications from prolonged vehicle downtime.
When a vehicle breaks down, it can cause a ripple effect of issues for the owner, including missed appointments, late pickup of kids from school, or lost business opportunities.
Automotive workshops must also consider vehicle downtime's impact on their internal operations.
The longer a vehicle is out of commission, the longer the repair team has to wait to work on other vehicles, leading to a backlog of work. This backlog can cause tremendous strain on teams, leading to increased stress and lower morale.
Despite many factors leading to vehicle downtime, one of the simplest problems to solve is the slow delivery of spare parts, a fact that Seng Li is aware of.
With 60% of their revenue generated through workshop partners, timely deliveries are crucial to minimise disruptions in workshop operations and reduce vehicle downtime.
Ultimately, the solution they sought came in the form of Lalamove.
From The Words Of Seng Li's Top Executive
"Our partnership with Lalamove has transformed our last-mile deliveries to our customers and affiliate workshops. Previously, we depended on our runners to make deliveries," commented Mr Tee Heng Chong, Seng Li's Assistant Marketing Manager.
"This manual arrangement often resulted in delays and errors. If we were short of runners, we had to source them from referrals, which was time-consuming."
Fortunately, Lalamove was critical in overhauling Seng Li's logistics and operations.
"We now have access to over 6,000 Lalamove delivery partners across Johor to serve our delivery requests. On top of that, we're also in the capable hands of Lalamove's account managers, who're always ready to help us with any issues."
Just on account of these two benefits alone translates to a significant impact on the business. Now, Seng Li's executives can focus on other aspects of the business instead of managing the complicated nature of last-mile deliveries.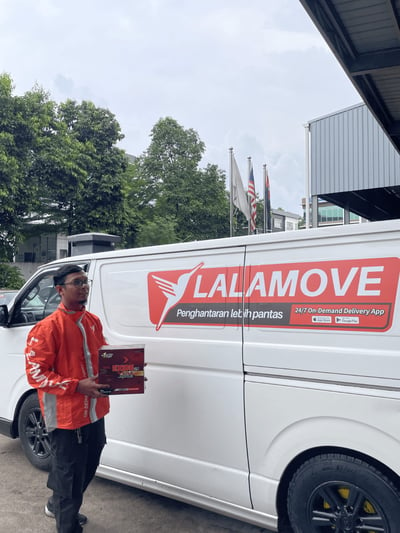 "My favourite part of Lalamove is the ease of tracking delivery progress. Now, we have greater transparency of Lalamove's delivery partners' whereabouts, allowing us to manage our customers' expectations. This feature is an upgrade from our previous logistics management, where we could only get details on the runners' locations after we contacted them."
Mr Tee recalled an instance when Lalamove went beyond his expectations. They received a request to deliver a power window motor to a workshop at seven in the evening. Lalamove swiftly dispatched a driver who arrived at Seng Li's warehouse within fifteen minutes.
The quick and reliable service allowed the workshop to replace the faulty part promptly, delighting the customer and ensuring a seamless repair experience.
Long-Term Partnership On The Cards
By embracing Lalamove's technology and seamless logistics solutions, Seng Li continues to provide exceptional service, ensuring vehicles get back on the road quickly.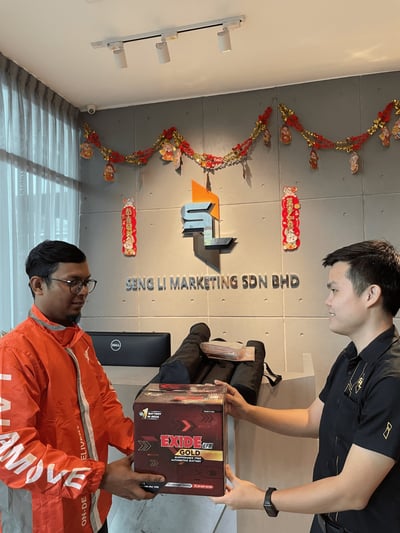 Seng Li's success story inspires other businesses seeking to optimise their operations and exceed customer expectations in a competitive marketplace.
Are you interested in replicating Seng Li's success story for your business?
If you answer yes, contact us today to learn how Lalamove can help your business and introduce efficiency to your operations.
Getting our attention is as simple as clicking the button below to get started!
Our track record with SMEs goes back a long way. Here are some of our previous success stories with clients from different industries:
The Food Purveyor And Lalamove: Joint Purveyors Of Online Grocery Delivery
COOX And Lalamove: From Cloud Kitchen To Consumers' Doorsteps