Last Mile Delivery Solutions For Small Business Growth And Profitability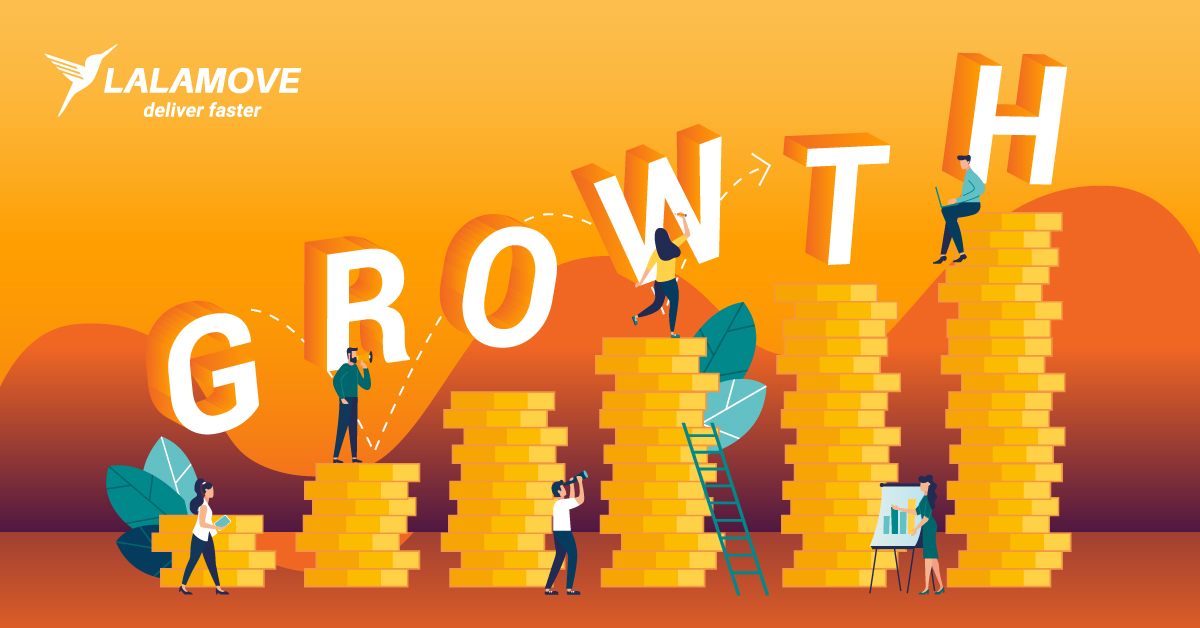 Before the digital age, setting up a business entails more than just a viable business model. To begin with, you'd need deep pockets and a reliable network that is vital to the success of your business.
But change is inevitable. The turn of the 21st century brought along an array of solutions that are changing the way we run a business. The progress of the internet has opened the gates for many aspiring entrepreneurs to tap into business opportunities without extravagant capital and connections to the powers that be.
However, smaller businesses, primarily home-based and small SMEs, may find themselves overwhelmed by competition from companies with bigger financial muscles.
Some small businesses resorted to slashing their overhead and product's price tag to stay afloat. But if you're running a business, would you rather have your business survive from day to day or experience profitable growth throughout the year?
More businesses have realised that the faster track to profitability is to provide a better service and improved customer experience.
And there's one particular factor that is integral to exceptional service and customer experience but often overlooked – faster delivery!
Expedited deliveries can be accomplished by partnering with a last-mile delivery provider to reinforce your business' logistics chain. Capitalising on last-mile delivery won't only open new distribution channels for your goods and services. It will also fulfil your customers' needs for instant gratification.
The result? Improved customer experience and loyalty, which translate to better growth and profits for businesses.
How Small Businesses Can Benefit from Last Mile Delivery Solutions
Let's get one thing out of the way:
All businesses, regardless of their size and industry, share similar goals – growth and profitability. The journey to reach these goals requires calculated foresight in making well-informed decisions that can make or break your business.
One such decision is to ascertain whether does running an in-house delivery fleet can reward your business' coffer or otherwise.
Establishing a wrong footing in an in-house delivery fleet can be costly if you don't have the financial means to maintain your fleet.
By contrast, outsourcing deliveries to a last-mile delivery provider is one way in which small businesses can scale up while minimizing the risk of overspending. Here are six benefits that you'll get when you sign up for third-party last mile delivery solutions:
1. Greater Savings
When you set up a delivery fleet, signing the paycheques for delivery drivers is an obvious financial commitment.
What you may overlook are the hidden costs of managing an in-house delivery fleet, such as human capital, fuel, and maintenance.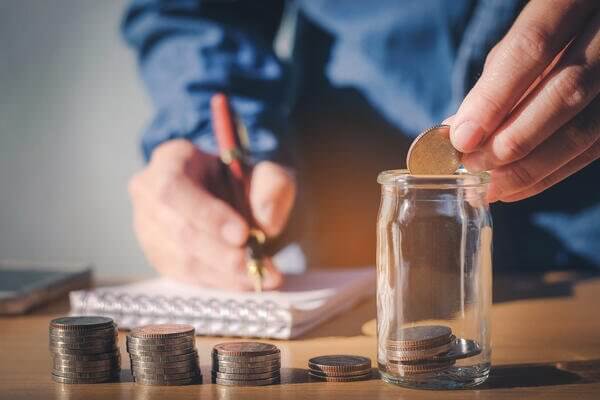 If you run an enterprise, would you trouble yourself with these costs when they can be easily be borne by an outsourced last-mile delivery provider?
When you make a pact with a last-mile delivery provider, you'll only need to pay for the service that you require whenever and however you need it.
2. Better Time Management
Time and tide wait for no man. Or should we say, time and tide wait for no business?
If you've been behind the wheel of a delivery vehicle, you'd have known that chauffeuring parcels can be a time-consuming affair.
When you put the expectation on your company to manage the deliveries, you're compromising your efforts on the more essential aspects of the business, such as product development, marketing, networking, et cetera.
Instead of spending a big chunk of your time knocking on customer's doors, why not pivot your attention to things that matter for your business?
3. Flexibility To Scale
Fluctuations are the order of the day in the business world, especially in Malaysia. The national calendar is interspersed with multiracial festivals and seasonal shopping sprees (11.11 shopping, anyone?).
In one particular period, you might find it challenging to catch a breath between meeting customers' demands from all directions. Not surprisingly, the flurry of business activities will gradually drop as you move further away from the festive peak.
What does this mean for businesses?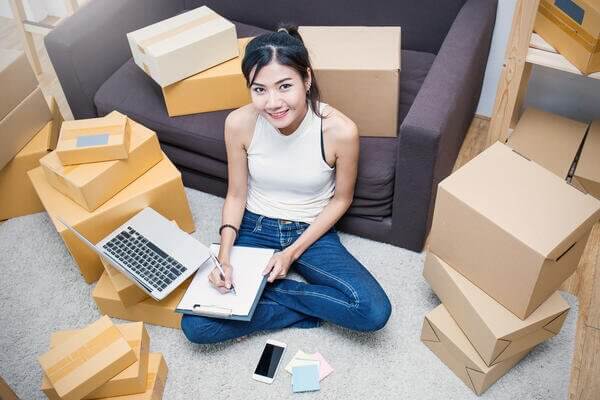 The capacity to scale delivery orders according to seasonal demands is a trait that should be adopted by businesses. Acquiring the best last mile delivery solutions is the fastest way for your business to adopt this trait.
Additionally, when you outsource the deliveries to a third-party delivery provider, you'll save yourself the troubles of navigating fluctuating expenses of low and high delivery demand.
4. Transfer Of Risk And Liability
Accidents happened when we least expected it, such as damaged products en route to your customer's location. When you manage the deliveries, the accountability of damaged goods falls squarely on your business' shoulder.
As a result?
Customer's claim over damaged goods can eat away at your profit margin!
If a third-party last mile delivery provider reaches out to your business, most likely it won't just offer its core services to you. You can also expect the provider to have the experience, resources, and technology to ensure incident-free deliveries for your company.
5. Superb Customer Experience
Technology has contributed immensely to promote efficiency and automation of last mile delivery. However, human beings are still the sender and recipient in the opposite ends of a logistics chain.
The experience you give to your customers will either attract them to your brand or push them away. In fact, the customers' experience within the delivery stage is equally important as the experience they have from interacting with your business' products and services.
When you subscribe to a third-party last mile delivery service, you're signing up for an external customer support service as well. A trusted last mile delivery solutions provider will have the manpower and expertise to navigate your customers' delivery enquiries and complaints.
6. Faster Inventory Turnover
When goods are stagnant at the end of the supply chain, you'll end up with a stock surplus. This situation is terrible news if you're trading perishable goods. When the goods cross their expiration date, you'll risk losses for your business.
A partnership with a last mile delivery provider will ensure constant motion at the end of the supply chain. In return, you'll get a faster inventory turnover. A higher turnover frequency will facilitate profits for your business.
Lalamove's Key-Value Propositions And Features Of Its Last Mile Delivery Solutions
It all boils down to this:
You'll only get the dividends from investing in an experienced last mile delivery solutions with a proven track record. And Lalamove is no stranger to experience and track record!
As an on-demand delivery company that has been revolutionising Malaysian logistics since August 2018, Lalamove is always prepared to offer top-notch delivery services.
To date, 8,000 businesses have invested their trust in Lalamove Malaysia as their preferred last-mile delivery partner.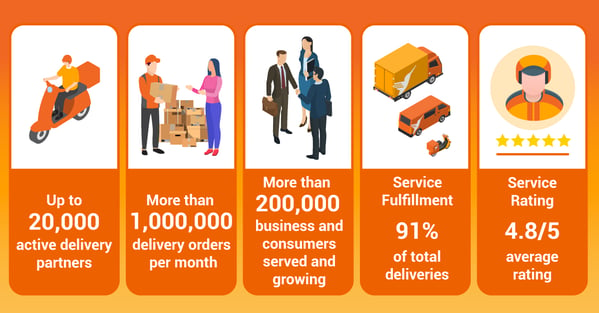 Let's look at the benefits that your business can enjoy by partnering with Lalamove:
Speedy Deliveries
Did you know that Lalamove has an average delivery time of just over 30 minutes?
This fact is hardly surprising since Lalamove operates on the credo of 1-hour delivery. Whether you need instant or scheduled deliveries, Lalamove's services are flexible enough to meet your various timely deliveries.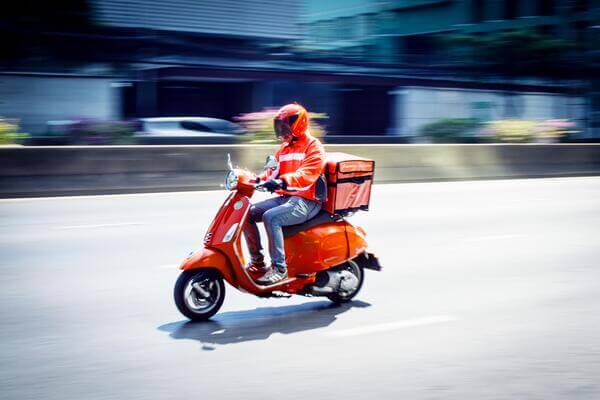 24/7 Access to 20,000 Active Delivery Partners
Some businesses have a unique requirement to accomplish logistical concerns after standard working hours. Lalamove understands the need for companies to partner with a last mile delivery provider that can fulfil demands outside the usual 9-to-5 timeframe.
As such, you'll have peace of mind knowing that Lalamove will always answer your 24/7 requests.
And that's not all!
Lalamove can also tailor a customised fleet according to your business delivery requirements. This feature is indispensable to scale your deliveries that are relevant to your business' niche.
Real-Time Tracking
Track your business deliveries point-to-point in real-time within the Lalamove app. Enjoy greater transparency with the progress of your deliveries. It's easier to plan your next step in the logistics chain when you can expect your delivery's estimated time of arrival.
Variety of Vehicles
Lalamove's last mile delivery solutions can cater to the needs of businesses of all sizes from various industries. Choose from their motorcycles, cars, vans, 4 x 4 trucks, 1-ton lorries, or 3-ton lorries that are compatible with your delivery size and volume.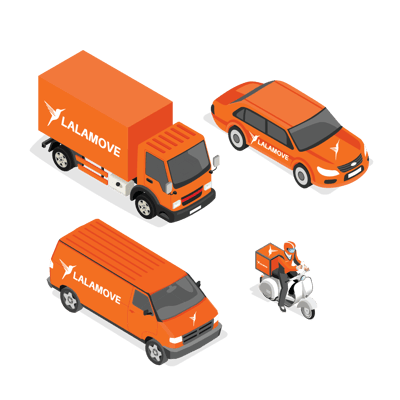 In fact, Lalamove has intensified its efforts to offer last mile delivery solutions for businesses and SMEs with its fleet of large vehicles.
Faster Matching Time With Delivery Partners
Getting the goods across to your customers is something that Lalamove is more than capable of. But since Lalamove relies on crowdsourced drivers, how does Lalamove guarantee a swift securement of drivers?
With Lalamove, this is a practically nonexistent concern! On average, Lalamove only needs 25 seconds to match your delivery request with their delivery drivers or riders. This swift matching time can work wonders for your last-minute or scheduled deliveries.
Furthermore, depending on the distance between you and the Lalamove driver, you'll only need to wait up to 20 minutes for the driver to arrive at your location.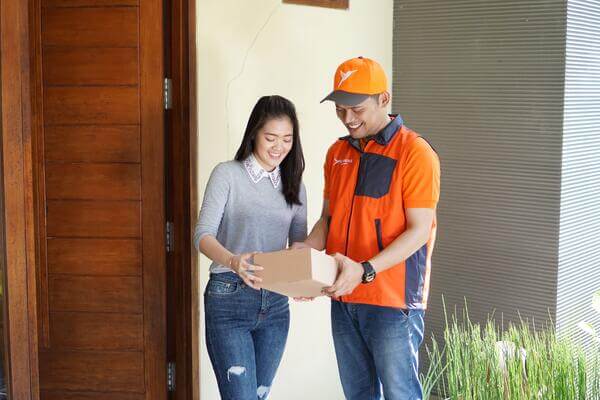 Prioritised Support
Last but not least, as a Lalamove corporate client, you'll get to enjoy prioritised customer service support. The support also comes with a dedicated corporate account manager who will be your touchpoint with Lalamove. So if you have any enquiries or special delivery request, you'll know whom to look for!
What Kind of Businesses Trust Lalamove for Their Last Mile Delivery Solutions?
Lalamove has won the trust of more than 3,500 businesses in the following industry verticals:
The last mile is an essential link in the supply chain that is often overlooked by small businesses. This critical misstep can compromise customer retention and reduce revenue.
So now that you're aware of the benefits of outsourcing a last mile delivery provider for your business, you'll be in a better position to avoid this misstep.
Are you prepared to catalyse the growth and profitability of your business?
Reach out to Lalamove today for a one-stop last mile delivery solutions!