Top 5 Reasons Retailers Need A Unified Commerce Platform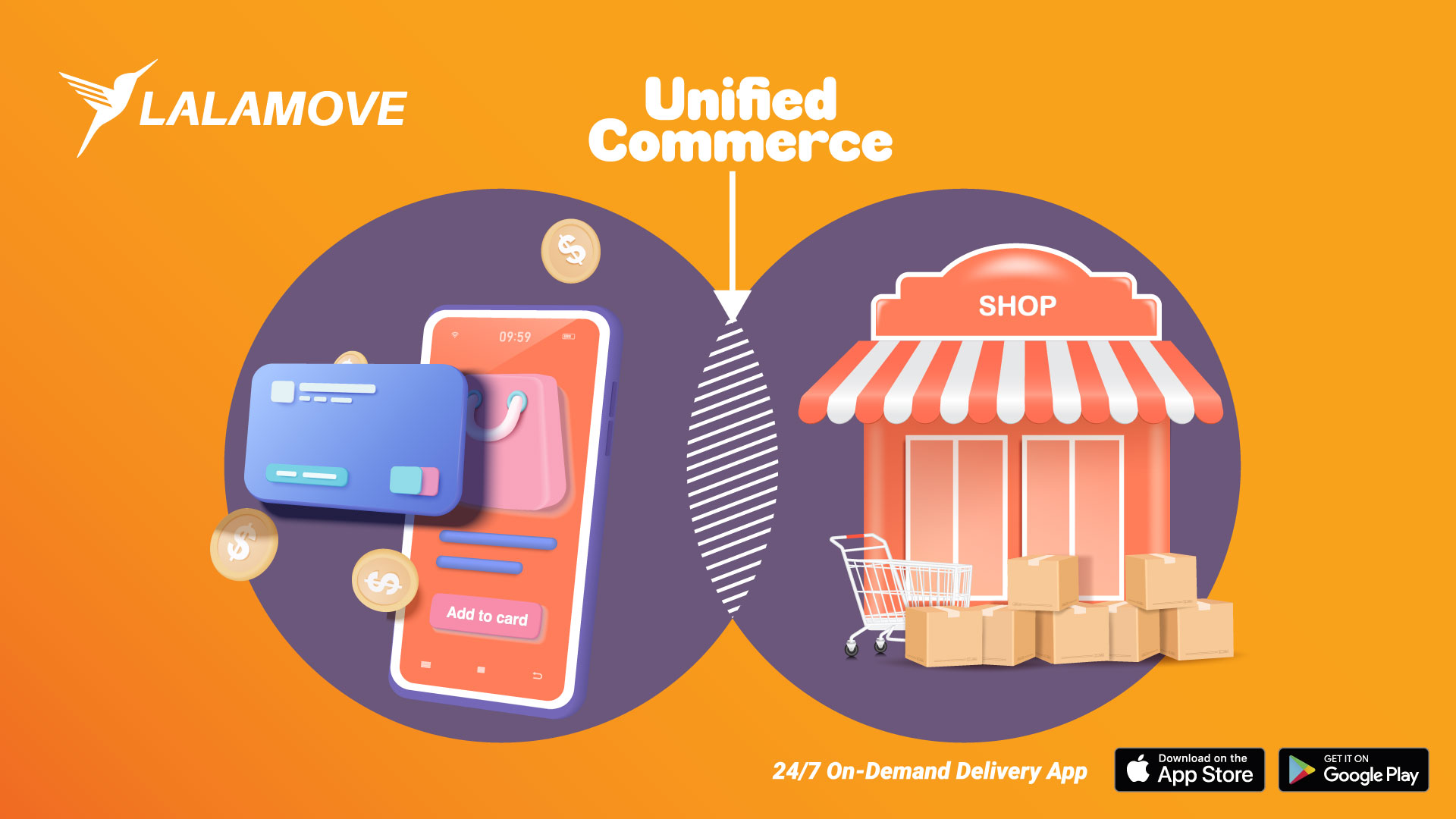 The e-commerce industry is progressing at an accelerated pace, with companies constantly exploring ways to outperform their rivals. One key tactic that has achieved substantial recognition is combining online and offline commerce, also known as unified commerce.
But first, let's take a moment to appreciate how e-commerce has evolved into what it is today and how unified commerce has become an integral part of it.
The 2020 pandemic had ravaged the livelihood of retailers that depended on foot traffic as a source of income.
Anxiety surrounding the relatively unknown Covid-19 disease and the subsequent physical distancing measures had catalysed the adoption of e-commerce among retailers.
Fast forward to today, the world has learned to live with Covid-19.
Armed with more information on the disease and growing confidence due to vaccinations, consumers are gradually returning to their pre-pandemic shopping behaviour.
Despite the shift in this consumer behaviour, a new and exciting trend is making waves. The perfect blend of online and offline shopping is gaining momentum among consumers and retailers alike.
In this article, we'll take a closer look at the benefits of a unified commerce solution such as EasyStore and how it can help your business to capture a greater market share and grow even further.
5 Benefits Of A Unified Commerce Solution
1. Seamless Integration
A unified commerce solution brings all aspects of the retail business under one roof, streamlining inventory management, order fulfillment, customer data, and marketing.
By using a unified single platform, you can easily access critical data to make informed business decisions that accelerate growth and eliminate the need to use multiple systems and software.
2. Improved Customer Experience
An exceptional advantage of a unified commerce solution is the enriched customer experience, ensuring that your customers return for more.
Retail businesses that have integrated all aspects of their operations create a seamless shopping experience for their customers across channels. Whether shopping in-store, online or through a mobile app, customers can enjoy a cohesive and enjoyable brand experience.
3. Increased Efficiency
Retailers investing in a unified commerce solution are in for a treat!
With the power to automate order processing, inventory management, and shipping, you can redirect resources towards unleashing your creativity and engaging with customers.
By centralising all sales channels through one, easy-to-use back-end, businesses can see returns in efficiency while opening new doors for growth and setting themselves up for long-term success.
4. Better Insights
By harnessing the power of a unified commerce solution, you can tap into real-time customer data across all channels. This valuable information provides crucial insight into customer behaviour, sales trends, and inventory levels to optimise operations and drive business growth.
When you recognise trends early on, you can tailor your offerings effectively, ensuring their most popular products are always in stock.
"Processing orders is easier nowadays. The sales report and analytics are a personal favourite of mine. It's fascinating how they aid our understanding of our sales performance while helping us draw better marketing strategies."
- EasyStore's merchant, fourjei
5. Scalability
As your business grows, you need a solution that can scale alongside it. A unified commerce solution is a perfect solution to grow in tandem with your business, offering unmatched flexibility and scalability to support your expansion.
You can easily add new sales channels, products, and locations without significantly changing your existing infrastructure.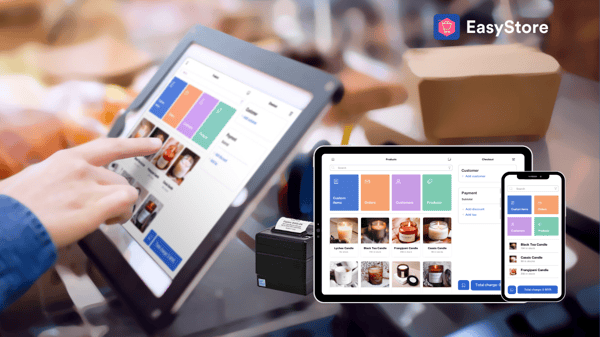 Delivering On-Time Expectations With Lalamove
One constant remains true, regardless if you're running your business exclusively through a physical store or a digital store. Or if you're getting the best of both worlds with EasyStore's unified commerce platform:
Deliveries to your customers.
Not just any deliveries, but ones that are on time and on demand!
That's why EasyStore has partnered with Lalamove to provide on-demand deliveries for its merchants.
But that's not all.
If you use EasyStore to power your business, you can receive an exclusive bonus or an additional 10% first-time top-up credits when you integrate with Lalamove via Easystore!
Why You Should Use Lalamove On EasyStore
1. Instant Dispatch And Delivery
Deliver same day, later in the day, or even schedule a delivery up to 30 days in advance.
2. Large-Scale Delivery
Need to move huge crates of inventory? Lalamove's Van can meet your requirement. You can also request up to two helpers (including the driver) to make quick work of loading and unloading inventories.
3. Real-Time Tracking
Get full visibility of your delivery's status while managing recipients' ETA.
4. A Wide Variety Of Vehicles To Suit The Customer's Needs
Lalamove offers the following vehicle types to cover the whole spectrum of delivery size and volume: Motorcycle, Car, 4 x 4 Pickup, Van 7-Ft, and Large Van 9-Ft.
5. Thousands Of Delivery Partners

Lalamove's crowdsourced fleet ensures a steady supply of delivery partners throughout the year.
6. Transparent pricing
What you'll see is what you'll pay. The finalised quote will display the breakdown of the delivery fee, from base fare, over mileage, priority fee, to coupon deduction, if any.
7. Long Haul Delivery
Expand your horizon beyond your current customer base. Lalamove offers long haul delivery to anywhere in peninsular Malaysia, as long as the starting delivery point is within the Klang Valley, Malacca, Johor and Penang.
8. Fulfill Orders directly on EasyStore via Lalamove integration
The integration between Lalamove and Easystore enables the fulfilment of delivery from Easytore's dashboard without the need to launch Lalamove's app or web app.



Integrate Lalamove To Your Easystore Account With This Step-By-Step Guide
Step 1: Visit EasyStore app. Search for 'Lalamove Malaysia' to install the app.

Step 2: Fill in the details under Setups
API KEY and SECRET: your ID keys from Lalamove
Sender First and Last Name: your name as the parcel sender
Sender phone: your contact number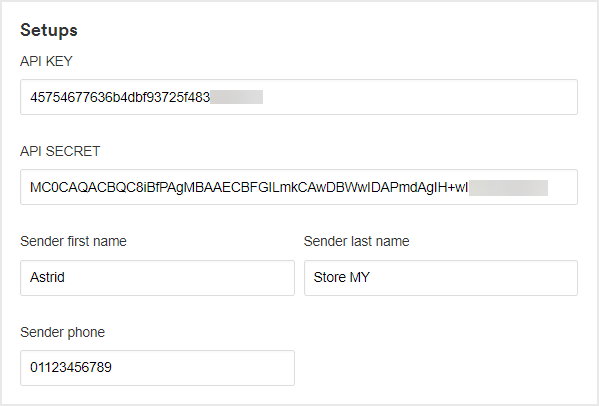 Step 3: Assign your pickup location under Location name in Company information.
Here's a tip: You can add store locations in Admin > Settings > Locations.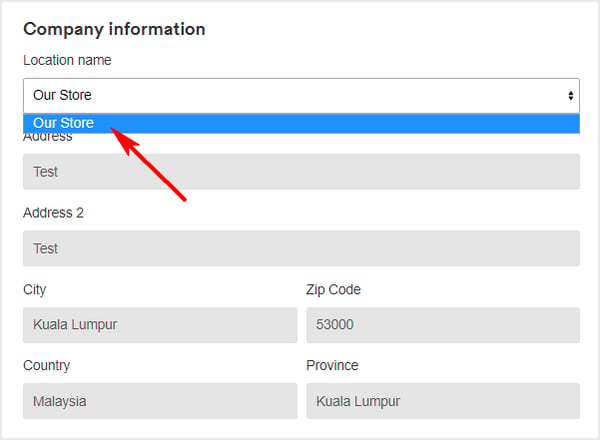 Step 4: Enable the shipping rates and tick your preferred courier services. Lalamove Malaysia has coverage in Klang Valley, Penang, Johor and Malacca.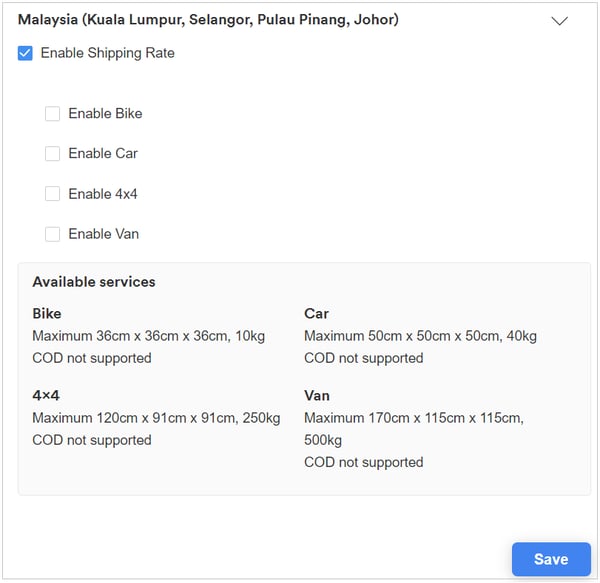 You can fill in a short description for each Lalamove vehicle type to give your customers a better idea of what each service entails.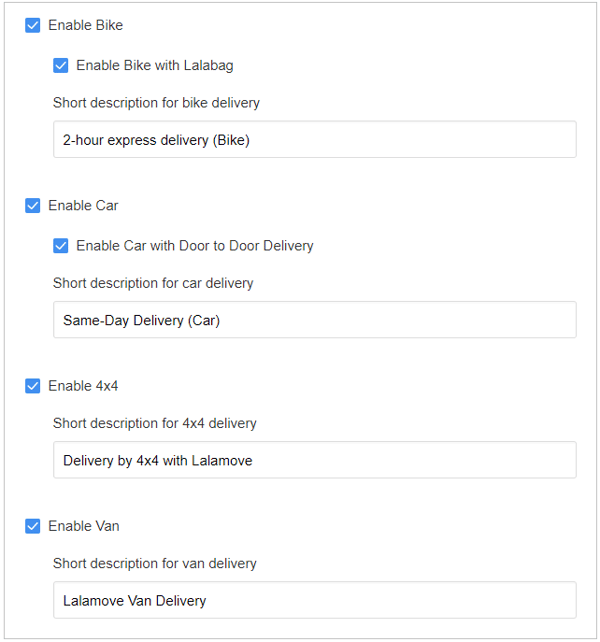 Step 5:
Lalamove integration will automatically calculate the delivery rates based on the selected locations and vehicle type.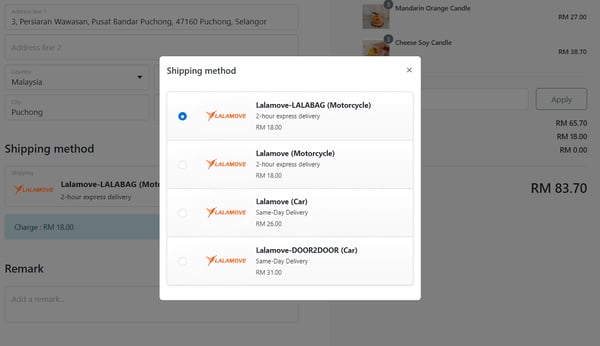 How To Request A Delivery With Lalamove
Step 1: Go to Orders > click the order > Fulfill > select Lalamove Malaysia.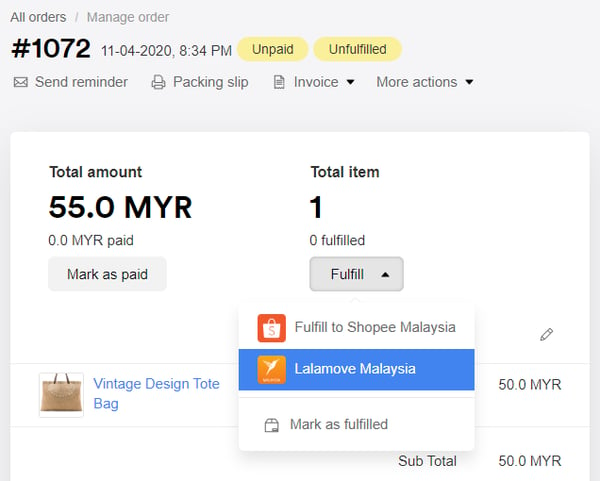 Step 2: Choose your preferred pickup date and pickup time > click Quote Shipping Rate and choose the delivery service

Finally, click Fulfill order. Your delivery order details will be sent to Lalamove!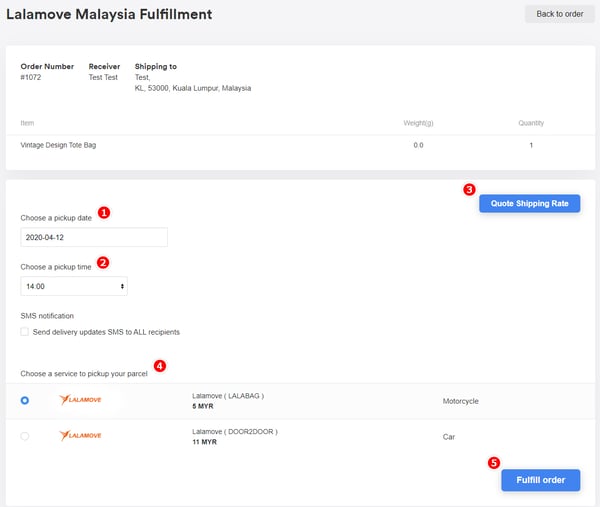 Note: Kindly be informed that Lalamove has a Quotation Validity Period (5 minutes) for every quoted shipping rate. A price mismatch error message will show up if the order is not fulfilled within 5 minutes after quoted shipping rate.
You will see a real-time Tracking URL from Lalamove once you've fulfilled the order.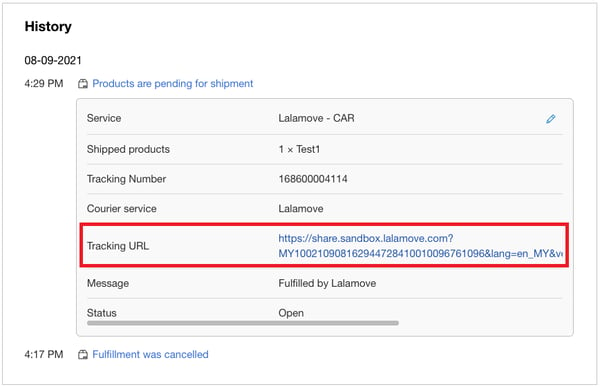 That's all to it! You've covered all the necessary steps from your end.
A Lalamove delivery partner will arrive at your designated pick-up address to initiate the delivery.