Lalamove's 'Abot-Kaya' campaign aims to empower more SMEs and partner drivers with same-day truck deliveries in Luzon and Cebu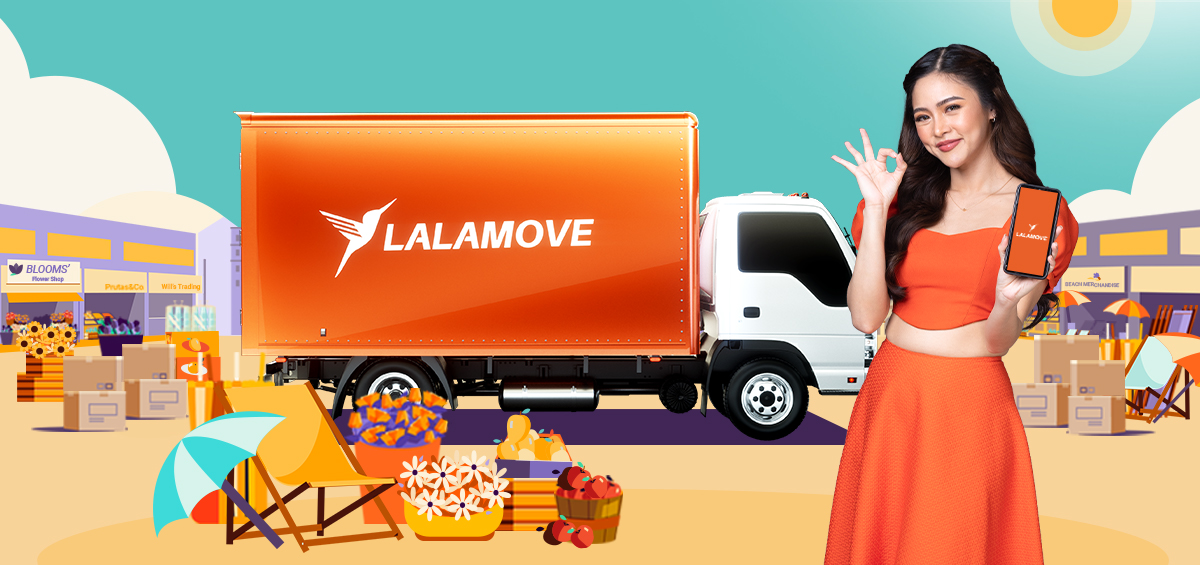 Manila, Philippines — Lalamove, the leading on-demand delivery platform, and its brand ambassador and business owner Kim Chiu, continues to support small and medium (SMEs) enterprises by launching its "Abot-Kaya" campaign to empower entrepreneurs through affordable and reliable same-day truck delivery services across areas in Luzon and island-wide coverage in Cebu.
True to its core of empowering communities, Lalamove's latest ad shows how business owners can sustainably manage and scale up their businesses this summer as they fulfill their day-to-day transactions and deliveries with Lalamove delivery trucks, ranging from 1,000 KG, 2,000 KG, to 6-wheel and 10-wheel wing van trucks.
Djon Nacario, Managing Director of Lalamove Philippines, shares that the campaign is anchored on the premise that every business should be able to grow and attend to its customers' needs with the help of Lalamove.
"'Abot-Kaya' extends the message that what Lalamove does for our customers and business owners is always within their reach and can be implemented seamlessly," Nacario said. "Through Lalamove, we hope more Filipino SMEs grow their business, while our partner drivers experience flexible income opportunities to achieve their personal and financial goals in the long run." he added.
Empowering one business at a time
Lalamove's ambassador and House of Little Bunny owner Kim Chiu also reiterated the relevance of the new campaign, citing that her business is also one of the many that Lalamove has already empowered.
"Aside from budget-friendly and professional delivery services, Lalamove's trucks enable me to deliver bulk orders for the House of Little Bunny efficiently," Kim said. "Even with peak seasons like in the summer, as we just launched our summer collection, I have not experienced any hassle with booking a Lalamove truck. Our customers stay satisfied because of quick, efficient, and reliable service and their purchases are safely transported from the House of Little Bunny into their homes."
Businesses such as Taste and Tell and Sarsa in Manila, Aling Lucing's Sisig in Pampanga, and Cebu's Heavenly Desserts by Chef Jeng Sy Flores and Chef Jade's Kitchen, are just a few of the tons of corporate clients who are thankful for the logistics support Lalamove provides – not to mention, the unmatched affordable truck delivery price Lalamove offers.
Experience Lalamove's unparalleled truck shipping services by downloading the app now and use the code LALABOTKAYA to get Php 795 off on 3 deliveries, as well as coupons for same-day small, large, and truck deliveries.