5 Budget-Friendly Fuss-Free Tips to Move House with Lalamove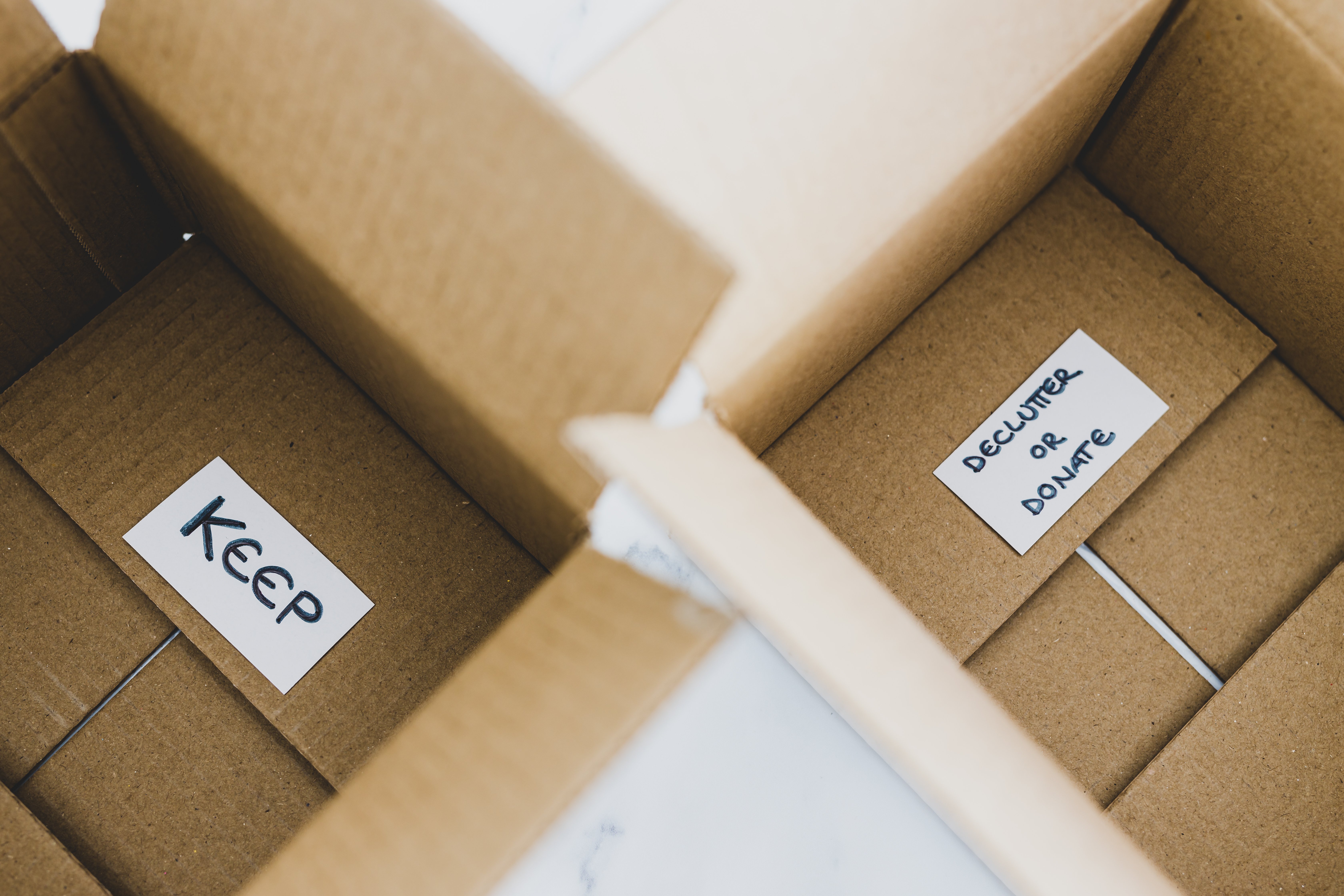 Moving house is stressful and troublesome.
Despite Singapore being a small country, moving things from one part of the island to another can be relatively costly and time-consuming depending on the number of trips needed and the overall amount of items to be transported.
Majority of people have bulky items such as bed frames, refrigerators and dining tables that can't fit into a car. And as a result, people often resort to hiring traditional moving companies.
On average, it would typically cost between $400 - $1500 to hire traditional movers. Now that is a steep price to pay especially when there are more affordable options in which we will get to soon enough but for now, did you know that an average-sized 3-room flat would cost you an estimated $500 just to move?
Needless to say, the bigger the house, the larger the number of items and thereafter the higher the price. Unless you happen to be a minimalist, then in that case, you'd need not worry too much about the overall cost.
In the event that you're the average Joe (or Jane) like us, you'll want to take note that packages offered by moving companies can vary according to the services and materials provided. So remember to check carefully in the circumstance that you choose to move with one.
Here are also some things that could end up incurring more fees than you bargain for as they may or may not be included;
Number of manpower

Wrapping of bulky & fragile items

Packing items into cardboard boxes

Dismantling of bulky items

Moving of pianos or organs

Procurement of boxes, sealing tape and bubble wrap

Temporary storage

Hoisting of large and bulky items

Distance of delivery

Time of day

Express moving

Disposal of items
Nevertheless, do not fret because we have some budget-friendly fuss-free moving tips to help you get started on moving to your new house with Lalamove.
Also, from now till 31st October, for additional savings, use coupon code 'LALAMOVEIT' for up to 50% off your next 3 deliveries.
Tip #1: Declutter your space beforehand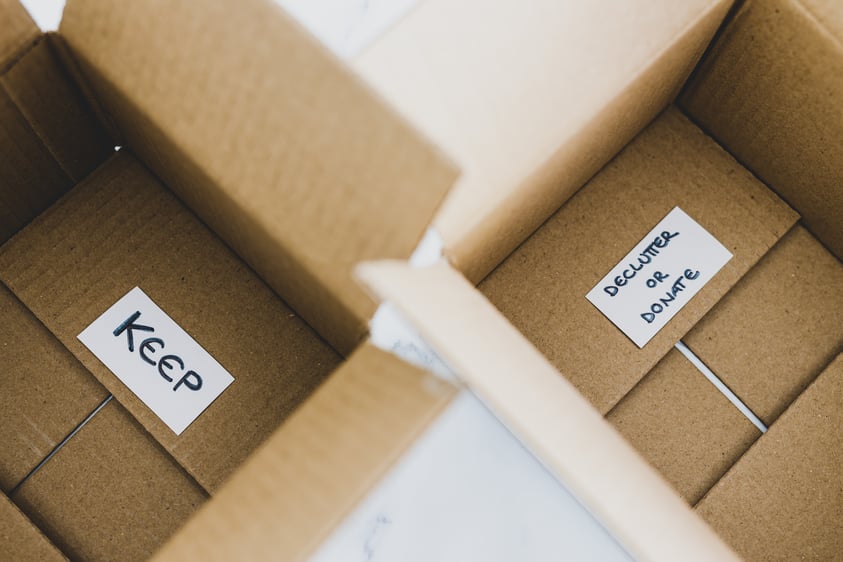 Sounds simple enough? That's because it is. We strongly suggest you to Marie Kondo your space before moving to the new place. Tidying up and discarding items you do not need or want will not only save you time & energy but also money as well.
A huge portion of the moving costs stems from the total amount of items to be transported alongside the number of trips to be made. Therefore, the fewer the items, the more affordable it is to move.
On a side note, there are a few bulky items such as bed frames or sofas that could potentially incur dismantling, reassembling and hoisting fees equivalent to the cost of getting a new piece of furniture so you may want to consider purchasing a new one instead and have it delivered directly to your new house.
As for disposal of bulky items, those with HDB flats can seek help from your respective Town Councils. However, those in private housing estates have to engage licensed disposal companies to assist them.
Here are a few secondhand retailers and disposal companies that you can check out in the meantime for further information.
- Junk Value: 9145 9514 / 9425 1998 (Call, Text or Whatsapp)
Website: https://www.junk-value.net/about
- Junk to Clear: 6749 2306 (Monday to Friday - 9:30am to 6pm OR Saturday & Sunday - 9am to 2pm
Website: https://www.junktoclear.com.sg
- Cash Converters: 6744 8682 (Monday to Friday - 9:30am to 6pm)
Website: http://www.cashconvertersasia.com/sg
Tip #2: Make a checklist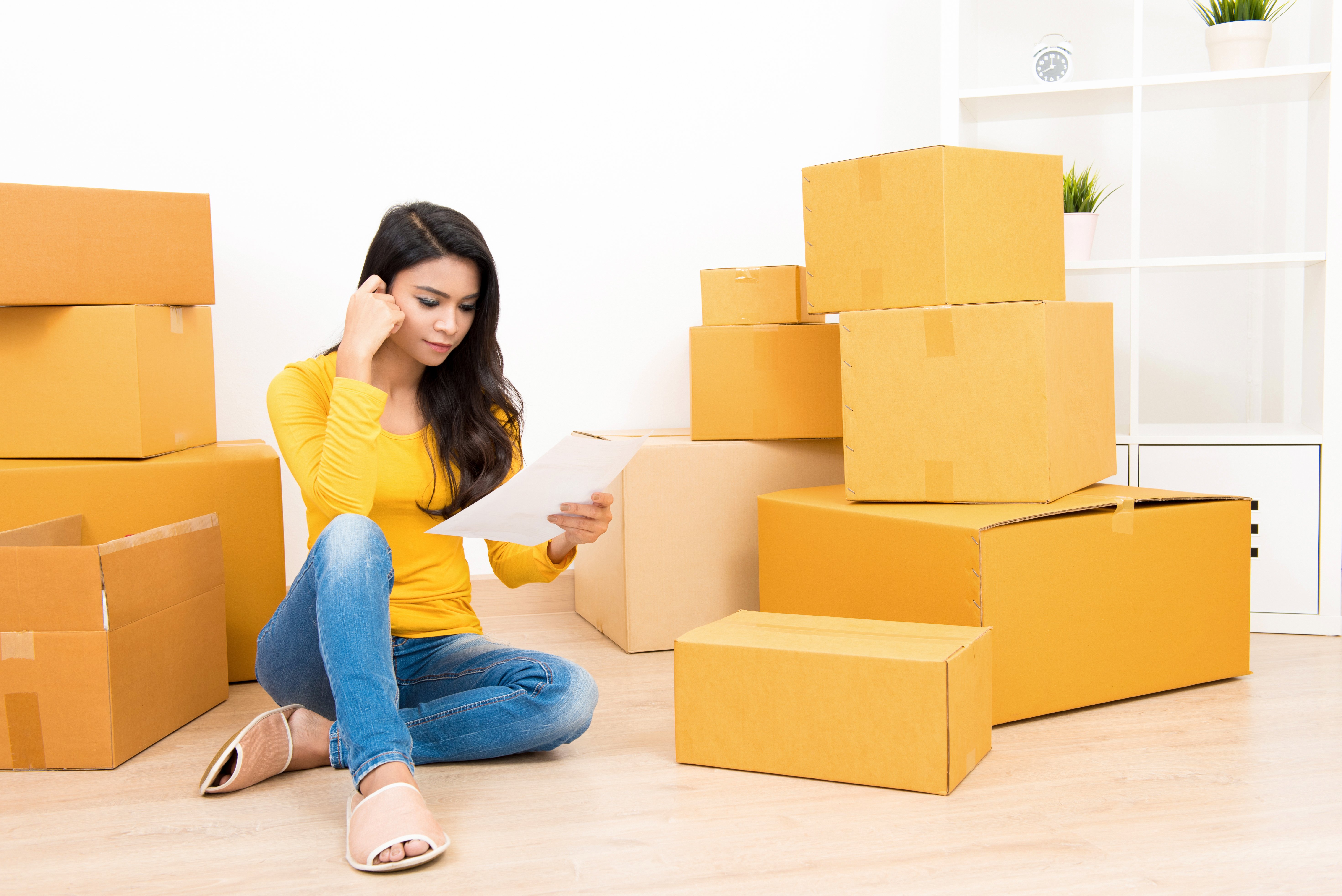 Making a checklist of all the items you wish to move over and annotating their allocated placements will help to ease your mind and minimise the stress of moving.
This way, you're far less likely to forget or miss out on anything. In turn, you'll also lower the chances of having to make multiple trips.
Tip #3: Organise your belongings & pack them strategically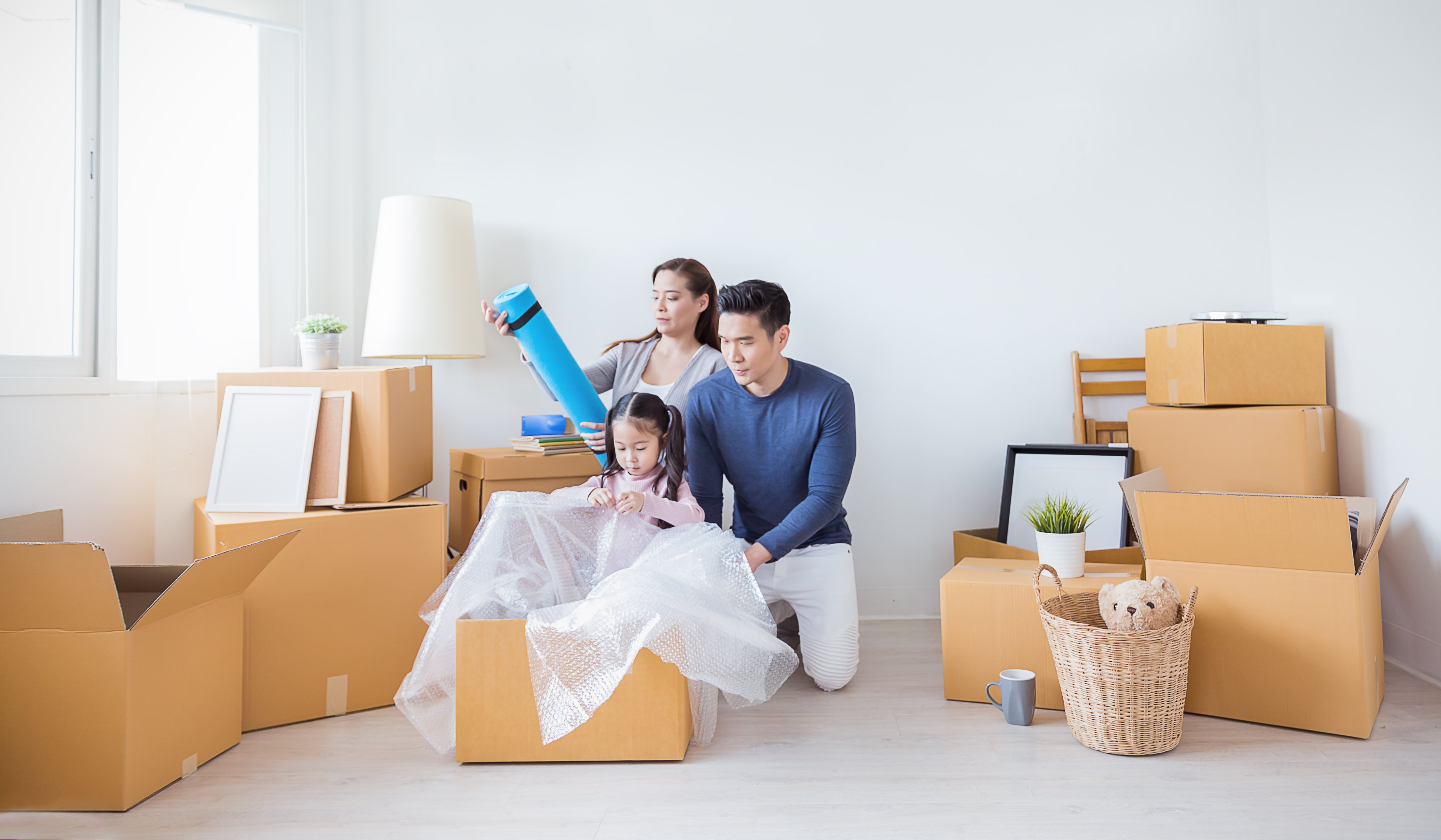 Now, it is imperative that you heed this tip. So much so, you'll thank us for it later.
In brief, we suggest organising them according to the room the items are to be arranged in, sort them by category and label the boxes accordingly for ease of placement for when the items are brought to the new place. That way, you'll be able to see everything at a glance.
Additionally, do bubble wrap fragile items in particular that could potentially be chipped, scratched or broken mid-transit. Just to be safe, you could also try adding foam peanuts or newspaper stuffing to cushion your items and lower the chances of your items being damaged.
Tip #4: Packing Essentials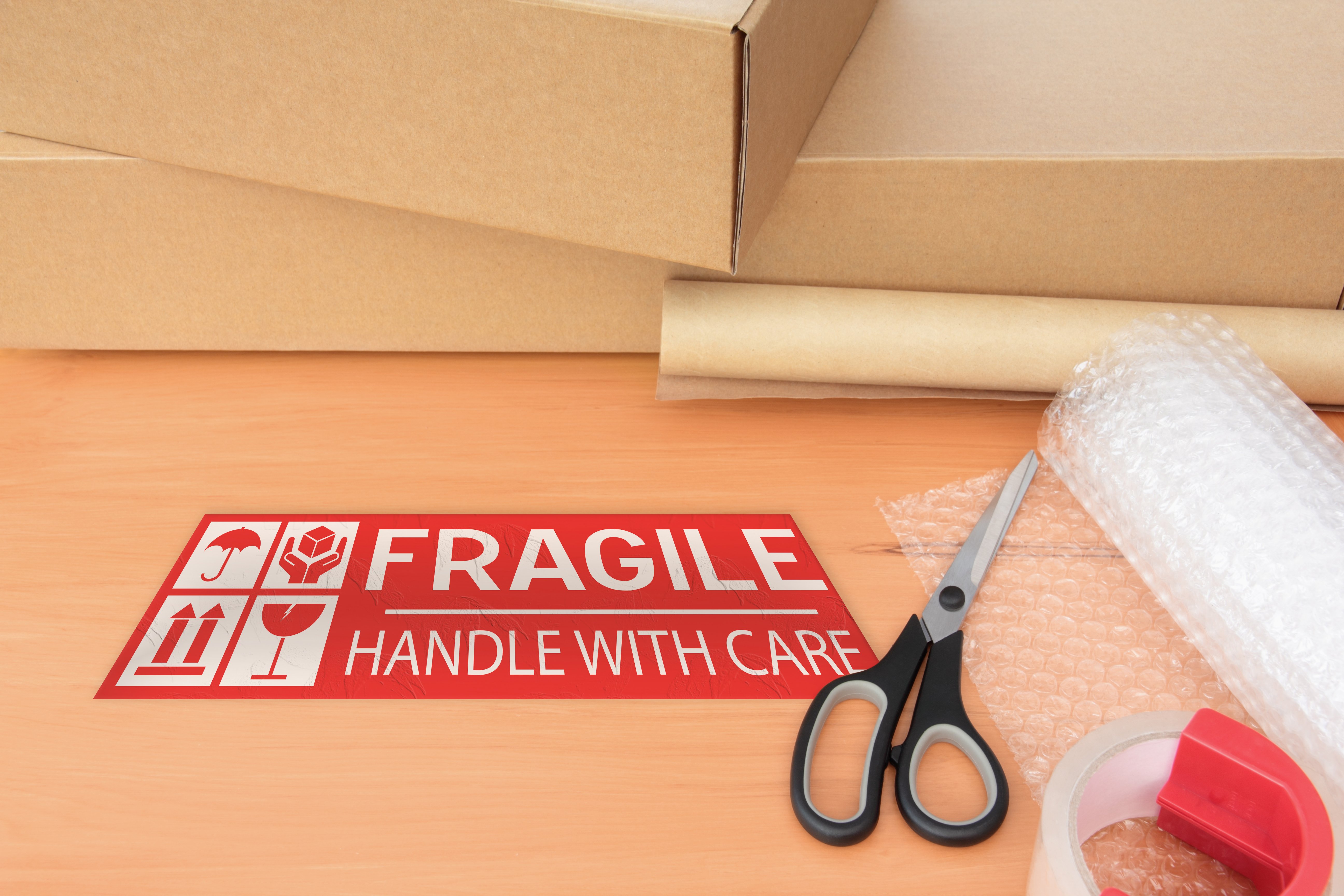 So by now, you're probably wondering where you'll be able to get hold of the necessary packing essentials such as cardboard boxes, bubble wraps, foam packing peanuts, tape and so on.
Based on an average-sized 3-room flat, you'll probably spend between $30 - $50 depending on the amount of stuff you have. Here are some places that offer them at affordable rates:
Aside from the above, you can also opt to acquire used carton boxes from nearby convenience stores or supermarkets that often have them in abundance. All that for just a couple of dollars or perhaps without any charge at all.
This way, you get to kill two birds with one stone; save the environment whilst you save money.
Tip #5: Getting assistance & engaging Lalamove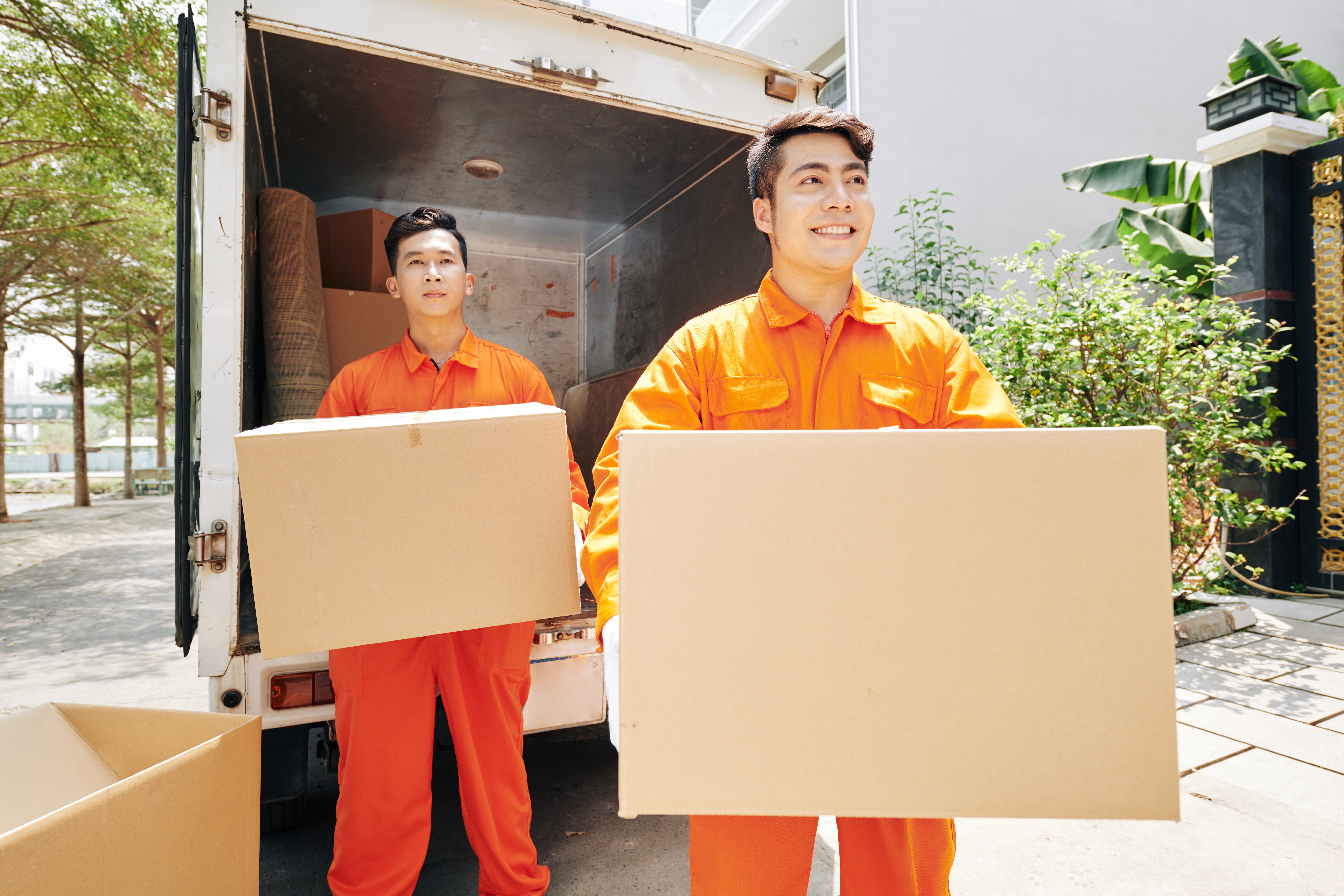 Gathering friends and family members to help with the move could save you a fair bit of time and money.
However, in the circumstance that they aren't available to assist either for personal reasons or due to the ever-changing safety regulations in view of the ongoing pandemic, Lalamove has got your back - to deliver your items from your current place of residence to the new one.
Here's how.
1. Select either a Van or Lorry
Base fares start from $30 for a 1.7M Van right up to $79 for a 14ft Lorry. As we said before, there are affordable options available.
Note that the standard cardboard box size for moving general items is Size M; 51cm X 41cm X 41cm. Our 1.7m Van can usually take around 15 of those boxes with a weight limit of up to 400kg.
For more details on pricing as well as the size & weight limit of the respective vehicles, refer here
2. Enter your Pick Up and Drop Off locations
Easy enough. That said, additional stops will incur additional charges which are subjected to the type of vehicle you select.
3. Pick the Additional Services you need
Only for Lorries, choose between 'Open' or 'Box' under vehicle specification.
Then opt for additional services as you see fit.
Types of Additional Services:
Round Trip
Tailgate (Applicable for Lorries only)
Moving Services* (By Driver)
Moving Services* (By Driver plus 1 or 2 Extra Helpers)
Secured Zone
*Moving Services also known as door-to-door delivery service.
Click here for more information on the additional services and the respective charges.
For Van deliveries, door-to-door delivery by driver is available without additional charge provided that all items do not exceed 25kg. In the event that it does exceed or when the items are not able to be carried by a single person, an additional helper is required.
As for Lorry deliveries, door-to-door delivery is chargeable for drivers and additional helpers, depending on how much help you'd need in moving all your items.
4. Add notes to the driver
Remember to inform your drivers beforehand if you need any other optional services such as, but not limited to, wrapping, dismantling or assembling of items in which the fees of the optional services will be quoted by the drivers and communicated through the customer service team.
Upon agreement, the price will be updated accordingly.
For more information, please refer to this page under the additional services tab.
5. Add Promo Code
Last but most definitely not least, key in coupon code (if available) for additional savings.