What Is Group Buy and How Can Everyone Benefit From It?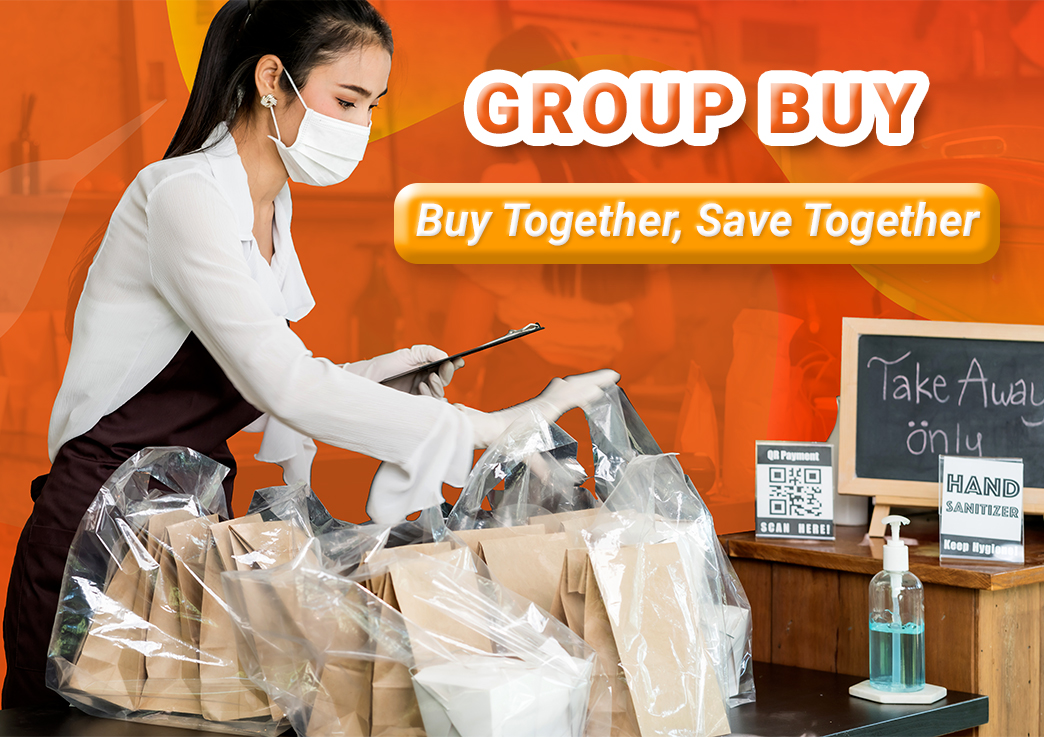 As consumers, we are always looking for new ways to make the most out of our money. Apart from scouring the Internet for new deals or searching for exclusive rebates, we can choose to join group-buying communities to enjoy great savings; secure items below retail price by purchasing in bulk.
Essentially, by combining the purchasing power and asking for wholesale rates, the more buyers there are, the lower the cost will be for everyone.
More often than not, remote vendors tend to charge a high delivery fee because of the extra mileage that they are required to cover on each delivery.
Now let's be real! It would not be financially sustainable for 1 person to order from 10 different businesses and cough up the exorbitant delivery fees that often range between $5 to $20 each time.
Take this for example, 1 buyer having to pay $20 for delivery versus if there were 5 buyers that wished to purchase from the same vendor where each person would essentially only need to pay $4. Using the same concept, imagine how much more you'd save if there were more buyers.
As a result, to address the gap and offer the community more practical choices, Group Buy in Singapore was born - to help as many people as possible save on delivery expenses & order food that is inaccessible to them.
Here's how to get started on your first Group Buy order:
Consolidate orders from immediate family members, relatives, friends, neighbours or even acquaintances
Place order(s) directly from the respective vendor(s)
Ask for wholesale rates (if any)
Arrange for goods to be delivered to the preferred destination(s) with Lalamove
Divide the cost of delivery amongst the group. For additional savings, use coupon code 'LALAMOVEIT' for up to 50% off your next 3 orders
Alternatively, you can choose to join an estate's group buy community and leverage on the larger pool of buyers. With over 50 estate Group Buys having been established since the Circuit Breaker in 2020, there are plenty to choose from. All of which consist of hundreds if not thousands of people, each likely to have its own system of the group buying process. However, the instructions are not difficult to follow and do not differ too much from one group to another.
Simply head over to the Facebook or Instagram page of the respective Group Buy communities and click the link provided or directly message the administrative personnel to join the group chat.
Thereafter, hosts of these Group Buy communities will take in orders from interested parties, take charge of the delivery & collection processes as well as the finances.
On the other hand, all that buyers have to do is follow the instructions set out by the host.
Why Lalamove?
Same Day On Demand & Scheduled Deliveries
Lalamove offers same-day on demand as well as scheduled deliveries. So, regardless of whether it's for a spontaneous food craving, last-minute arrangement or an order planned for a specific time and date, count on Lalamove to get it done.
Islandwide Delivery
Uninhibited by location filters, we deliver to every location in Singapore, wherever that may be!
Purchase Service Feature
With Lalamove Purchase Service, consumers can opt to have someone else do the shopping with an additional $10 for Non-Eateries or $15 for Eateries.
Multi-Stop Function
The Lalamove Multi-Stop Function enables users to deliver goods to more than one location in one single order. This means that you can deliver up to 19 additional destinations!
Real-Time Tracking Technology
Stay up to date with real-time tracking technology. Know who is holding on to the parcels, when they will be delivered and where they are at all times - right up to the doorstep.
3 Hidden Gems To Check Out Whilst You Put Together Your Group Buy Order
Despite the modern advancements of our transport system, there are still some secluded eateries located in the heartlands of Singapore that are quite tedious to get to. Therefore, with Lalamove, there's no need to worry about finding the best way to get there, instead, have the goods brought directly to you.
1. La Saigon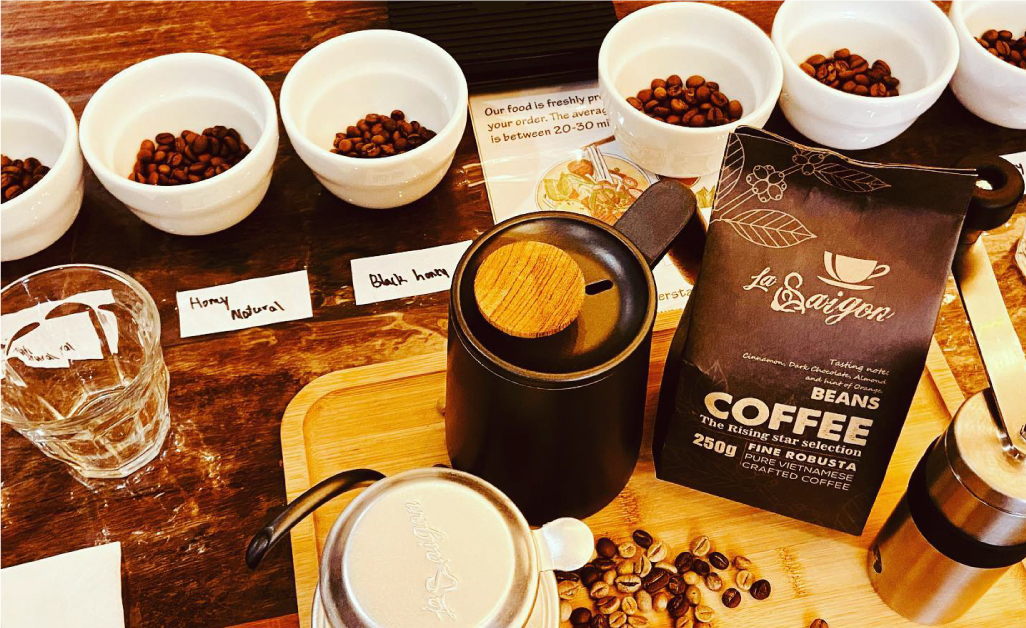 Image Credit: https://www.instagram.com/p/CPfOSMfnigR/
With a certification in Q grading, a licensed coffee cupper that can evaluate coffees like a sommelier but in a coffee world, Ly Bui runs the quaint little hideout on the second floor of Alexandra Central Mall. This humble home away from home is not only famous for their fine quality Vietnamese Robusta & Arabica beans but also for their authentic Vietnamese cuisine and unique ideology in everything that they do.
In their most recent pilot project of Group Buy for residents of two condominiums, Reflections & Caribbean at Keppel Bay, La Saigon offered a 10% discount for their Vietnamese specialty coffee and selection of food. A minimum purchase of $80 per order was required to qualify for the discount.
La Saigon is extending the offer to other Group Buy communities. Kindly contact them directly for more information.
Address: 321 Alexandra Rd, #02-26, Singapore 159971
Opening Hours: 11am to 8pm (Open Daily except for Mondays)
Telephone No.: 6250 7120
Website: https://www.lasaigon.com/
2. Ciel Patisserie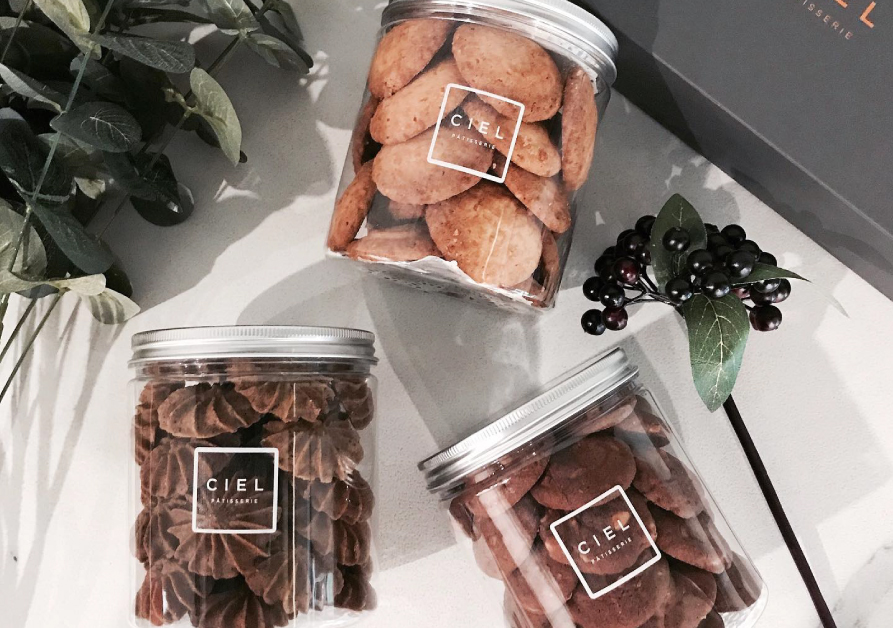 Image Credit: https://www.instagram.com/p/CKOKYOoHYDM/
From mouth-watering tarts to decadent cakes and savoury quiches, tucked away in a little nook along Lorong Ah Soo, Ciel is all about pure, unadulterated goodness in French-based pastries and sweets. Made with the freshest and finest ingredients, the variety of baked goods are perfect for a hearty celebration or an everyday treat.
In view of the popular demand, consumers can opt to order directly from their website and have them delivered; however orders need to be placed 4 days in advance. Alternatively, same day reservation also known as pick up option is available on weekdays for individual items.
However, do call beforehand to check on the availability of the baked goods before placing your pick up order. Upon confirmation, consumers can choose to use Lalamove to pick up & deliver the order to the preferred destination(s).
Address: 124 Hougang Ave 1, #01-1444, Singapore 530124
Opening Hours: 11am to 8pm (Open Daily)
Telephone No.: 6383 0803
Website: http://www.ciel.com.sg/
3. Maxwell Fuzhou Oyster Cake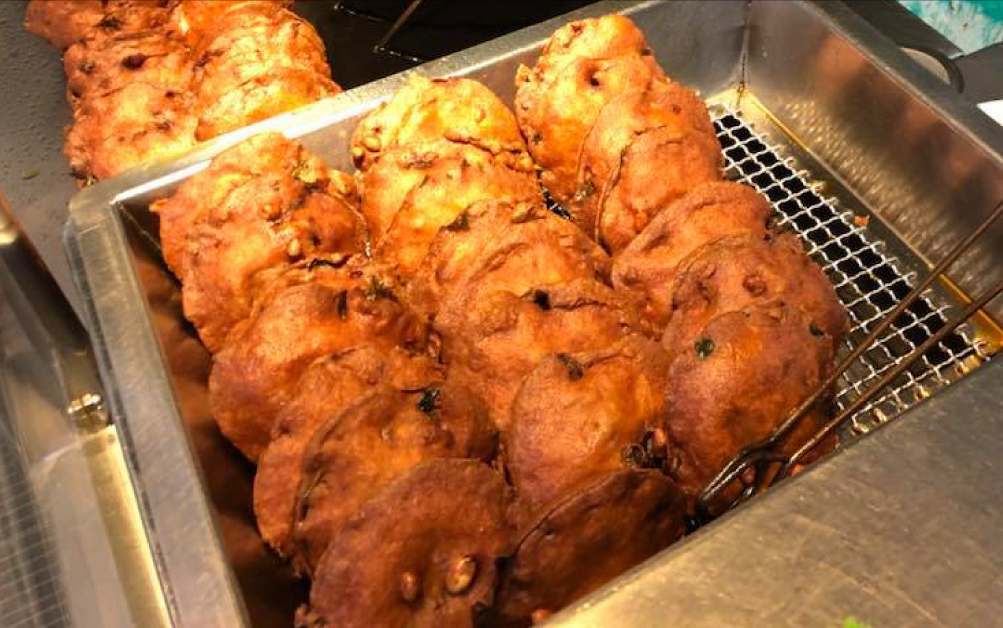 Image Credit: https://www.facebook.com/maxwellfuzhouoystercake/photos/1091277631053008
Looking for something a little more old school? Look no further because with more than 50 years of experience making traditional oyster cakes and each piece going for only $2, you're sure to want more. Not forgetting, these fritters are generously filled with succulent minced meat, creamy oysters, juicy prawns and fresh green vegetables.
This snack isn't commonly found in the streets of Singapore and isn't available on any delivery platform either, thus making it rather exclusive.
With the concept of Group Buy, we get to support food vendors and local hawkers by creating opportunities for people to order food that is inaccessible to them without breaking the bank.
Simply call in directly to order then arrange for a pick-up and delivery with Lalamove. As they are best enjoyed warm and straight from the fryer, you'll want to choose our on demand delivery service and have them sent straight up to your doorstep.
Address: 1 Kadayanallur St, #01-05, Singapore 069184
Opening Hours: 9am to 8pm (Open Daily except for Sundays)
Telephone No.: 9344 1296
Website: https://www.facebook.com/maxwellfuzhouoystercake/
Now till 31st of October, use coupon code "LALAMOVEIT" for additional savings of up to 50%* off your next 3 deliveries!
*Terms & Conditions apply. Valid for both new and existing users.
New Users: Three (3) 50% off coupons with max capped at SGD6. Valid for 14 Days and with all vehicle types.
Existing Users: Three (3) 20% off coupons with max capped at SGD6. Valid for 14 Days and with all vehicle types