Here Are 7 Unique Ways To Celebrate Valentine's Day in 2022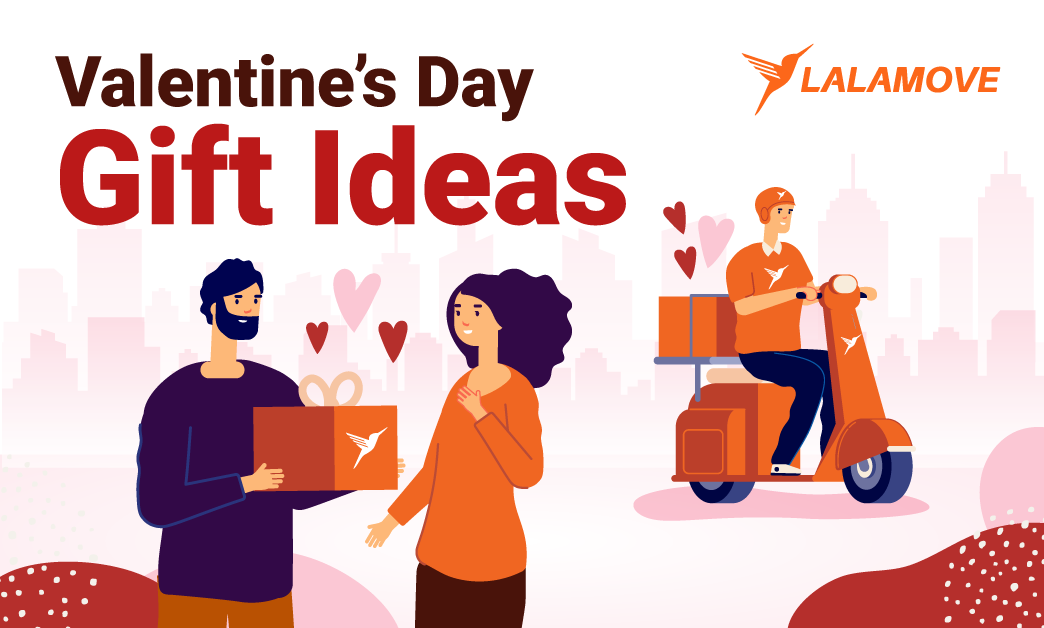 Valentine's Day is just around the corner and we've got a couple of special ideas in store for you & your loved ones that might just outdo last year's plans.
Typically, Valentine's Day is known to be a popular occasion for couples worldwide to express their affection for one another. Nowadays, however, it's pretty common to see people celebrating the day with friends, family, colleagues and even oneself.
Similarly, business owners are also taking the opportunity to showcase their appreciation for customers & business partners alike on this day as it helps them stand out from the crowd, leave a good impression and retain their customers for a long time.
Nevertheless, regardless of who you're spending it with, here are 7 unique ways to celebrate Valentine's Day in 2022!
1. Wild Honey
Whether you're single, still in the honeymoon phase or celebrating your 25th anniversary with someone special, having breakfast in bed can be a romantic way of showing you care.
Also, what better than to start the day with the most important meal of the day.
Wild Honey caters a selection of globally inspired All-Day Breakfast food to satisfy your every taste bud. It'll make you feel like you've traveled overseas despite not having even left the bed.
If that sounds great to you, wait till you check out their exclusive Valentine's Day menu!
With Covid-19 cases on the rise these days, it might actually be a good idea to stay home this Valentine's Day. If you do decide to do so, we suggest picking up a Macaron DIY Kit from Annabella Patisserie and spending some quality time with your loved ones.
If you have a sweet tooth and have been wanting to try out something more hands-on for a change, here's your chance!
That being said, they've also a wide variety of exquisite ready-made goodies just in case you prefer to leave the baking to the professionals.

3. Ferns&Petals
Now, flowers might sound pretty cliche but it's one of those things that never gets old. Flowers will always be a great way of communicating one's heartfelt feelings and nothing says unique more than the significance behind each type of flower.
Besides, flowers are also great for brightening spaces. And if there's anything we've learned from the past years, it'd have to be self-love and the importance of it.
So if getting some for yourself makes you happy, then we say, just do it!
When it comes to Ferns&Petals, you'll find that there is no shortage of gift ideas with them.
4. SkinInc
Taking care of your skin will not only make you look good but feel good too. And who doesn't want to feel good about themselves?
SkinInc is known for its broad range of customisable skincare products. Their latest technology & decades of research enable them to thoroughly evaluate your skin and recommend a customised skin cocktail targeted to treat skin according to your individual needs.
This Valentine's Day, treat yourself or your loved ones to skincare that's well-loved by millions across the globe. Trust us, you won't regret it.
5. Decathlon
Our health should be our utmost priority. Be it pandemic or not.
Get moving this Valentine's Day & have some fun out in the great outdoors! Soak in the sun, take part in recreational activities with loved ones or even colleagues from work and get some Vitamin D in you.
Keep fit with sustainable yet affordable fitness products from Decathlon! With over 5000 products from 60 different sports to sift through, there's no doubt you'll find something for everyone to enjoy.
6. FortyTwo
Spice things up at home with some new decors this Valentine's Day!
Whether it's getting candles to set the mood, bedsheets to cuddle in, or kitchenware to indulge with, FortyTwo has got you covered with over 20,000 items across furniture and accessories including sofas sets, bed frames, mattresses and rugs.
It's no surprise that some people prefer getting practical gifts over sentimental ones. So if you're on the hunt for some practical gifts, look no further!
Spare yourselves from the anxiety of making dinner reservations and going stir crazy from pushing through crowds to get to fancy restaurants this Valentine's Day.
Whether you choose to have a quiet picnic in a park or a nice home-cooked meal, pair it with a bottle of wine or go all out with a bottle of champagne from Bottles & Bottles.
It is the perfect place for fuss-free quality wines & spirits that appeal to the masses and won't break the bank.
Of course, some people say you can't put a price on love but that doesn't mean that you need to spend lots of money on them to show that you care.
At the end of the day, it's the thought behind the gift that matters the most.