6 Personalised Valentine's Day Gift Ideas For Him & Her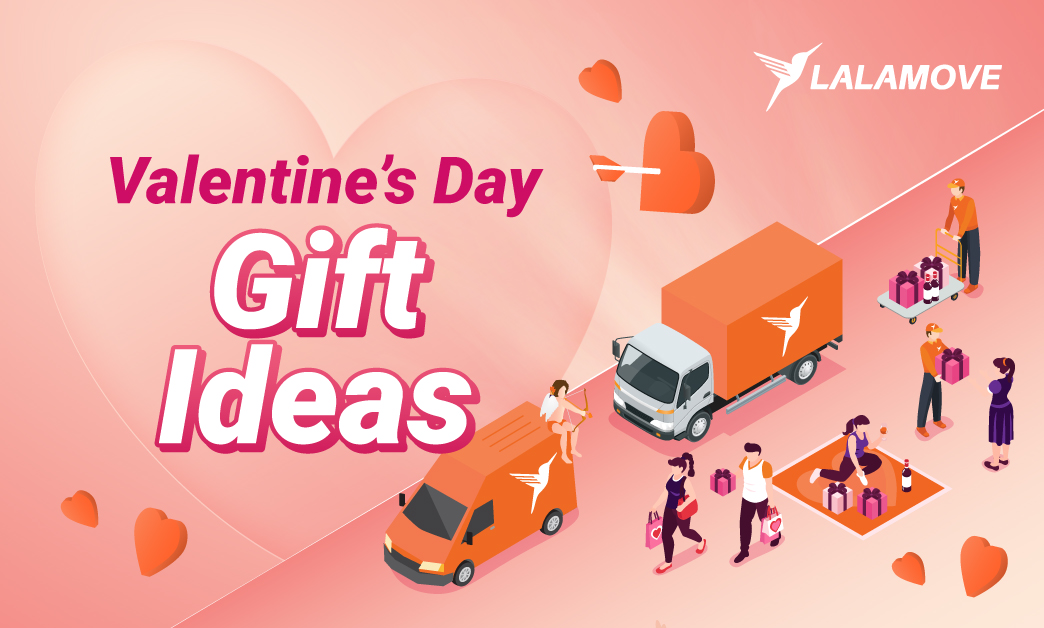 On the hunt for the perfect valentine's gift? Our cupids will get you swooning.
Valentine's Day is only days away! If you're thinking of giving the most thoughtful gift to your significant other, loved one, sibling, or best friend, our merchant partners will help you do it right.
Use coupon code <LALACARE> to get up to 22% OFF your Valentine's Day deliveries from 10 Feb to 13 Feb 2023!
From exceptional timepieces to customisable gaming desktops and even the best cookies in town, we've covered a variety of personalised gifts with this essential guide so you can shop less and love more.

So go ahead, let the clicking and shopping begin, and feel free to count on us for speedy, reliable, and affordable on-demand delivery right to their doorstep in no time.
1. Flower Chimp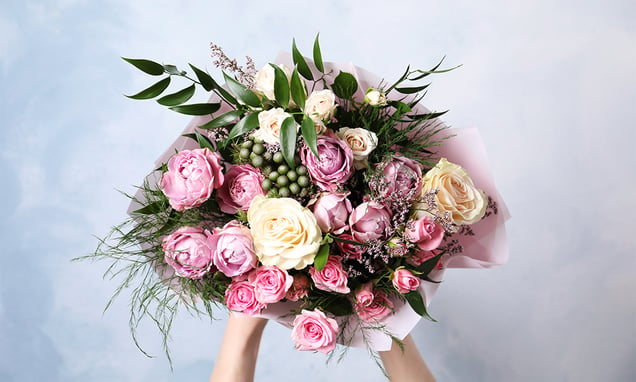 Gifting flowers for Valentine's Day isn't exactly groundbreaking, but it's always a nice gesture. With a variety of colours, and sizes to choose from, selecting the perfect flowers for your special someone can seem daunting at first.

That's where Flowerchimp comes in. Not only is this flower brand one of the largest and most trusted online flower delivery companies in South East Asia, it also guarantees unique freshness, superior flower quality, and competitive value with each handcrafted order.

All you need to do is to share a floral inspiration and you can leave it up to Flowerchimp to feature the perfect flower arrangement that fits all your heartfelt needs.

2. Nasty Cookie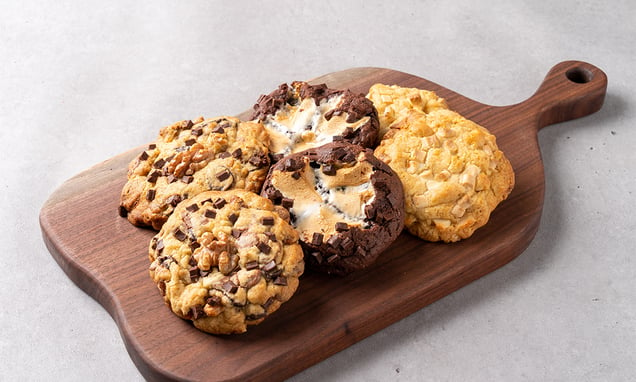 There's nothing like sending something sweet to the person you love on Valentine's Day. And what better way to do that than get them simply irresistible artisanal cookies?

Well the folks over at Nasty Cookie know how to do sweet treats best with their mouth-watering jumbo New York inspired crunchy, chunky and chewy cookies.

Featuring an assortment of classic flavours such as Chocolate Chip and Biscoff to more adventurous flavours like Ondeh Ondeh and Key Lime Pie, you'll be spoilt for choice when you're curating your bundle collections.

Best part? All your cookies come individually packed so you know you'll always have a sweet treat on standby for later.
3. Aftershock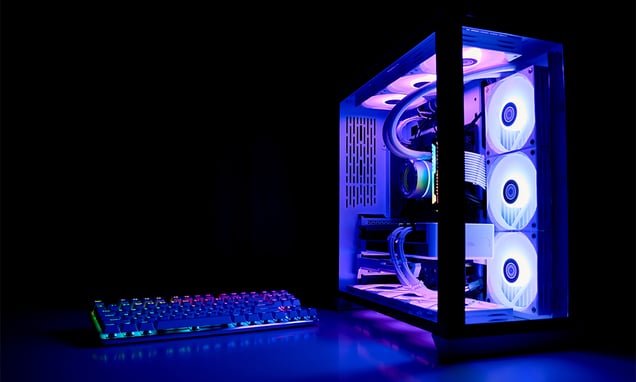 If your significant other is a gaming enthusiast, a brand new highly customised desktop this year is the perfect way to get a high score.

Introducing Aftershock, a team of local hardware enthusiasts, competitive gamers and IT professionals who deliver the ultimate boutique PC experience through a combination of craftsmanship, no-compromise service, and value.

Whether that special PC gamer in your life is into ultra-smooth crisp graphics, insane central processing speed or unlimited storage space, Aftershock's here to get into the specs and make your gaming experience even more immersive than a night of passion.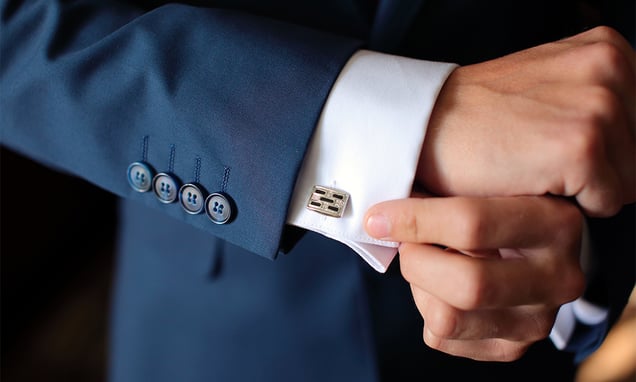 Shopping for your loved one's wardrobe can be challenging, but fortunately, some clothing and accessories are always timeless.
Whether it's a tailored suit, elegant shoes, or stylish accessories, Benjamin Barker is the quintessential one-stop retail destination to complete the look of the distinguished connoisseur.

Marrying versatility with style, you can even explore different fabrics with modern customised details to add personality and other thoughtful touches that fit your significant other's lifestyle.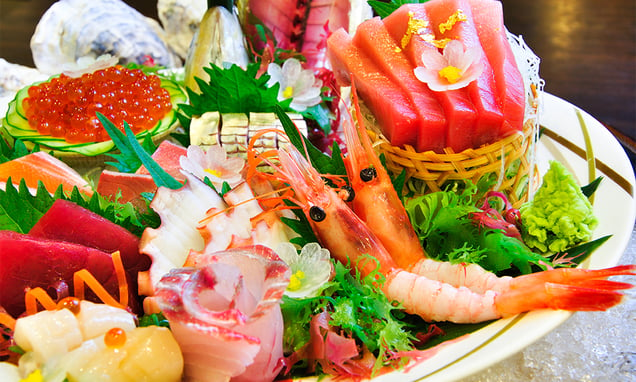 If you and your beau aren't huge fans of squeezing it out with the crowds at famous foodie dining spots this Valentine's, we've got just the perfect date night solution for you.

Simply head to the world's second most romantic place for dinner - your house - and serenade your date with a mouth-watering culinary experience from Suguru Home Dining.

Specialising in chilled Truffle Somen, take your pick with gourmet seafood toppings such as Hokkaido Scallops, Bafun Uni, and Salmon Ikura too. And if you're lucky, you also get to savour their delectable Hinata Onsen Egg with Snow Crab and exclusive family Somen platters. Dining-in never tasted so good!

With a variety of promo codes you can redeem and free delivery, checking out the perfect Japanese dinner is in the palm of your hands while we'll handle Cupid's route with our real-time GPS tracking and on-demand delivery this Valentine's Day.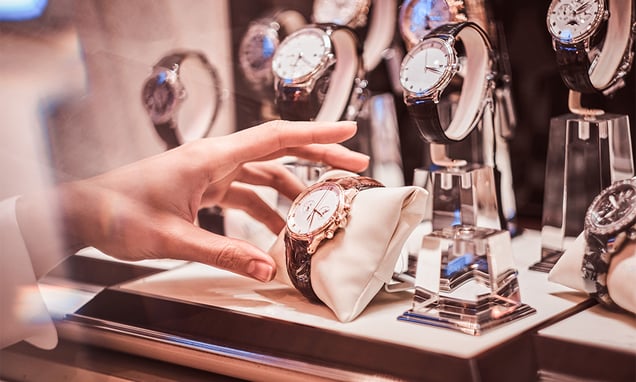 You know what they say. There's always a watch to suit the style and soul of your significant half.
And as time ticks away and Valentine's Day is fast approaching, why not head to Guess Watches to find the most impressive and elegant timepieces to gift them?
Crafted to be as striking and unique as the individuals who wear them, the alluring watches from Guess combine the very best in Swiss precision with the sophistication of the French. From dive chronographs to dress quartz watches, impress your lover with unique pieces that are definitely worthy of your time!