How to Save Time & Money with Lalamove Purchase Service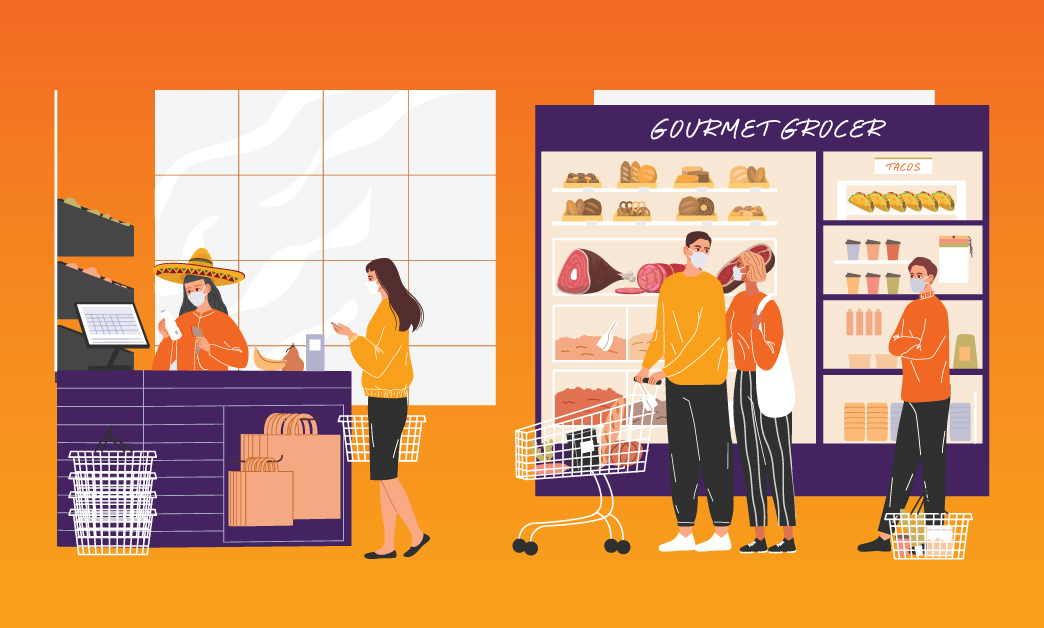 Running errands can be effortful and time-consuming. Especially so when you're on a tight schedule. Between work and everything else, it can be tedious to find time to shop for gifts, pick up groceries or send clothes for dry cleaning.
Additionally, home-cooked meals are fast becoming a popular trend of 2021. With an extensively diversified range of cuisines, cultures, and healthy diets, it's no surprise that people are constantly exploring and experimenting.
If you too have hopped on that bandwagon, you've most likely heard of gourmet grocers in the likes of Mmmm! Mart, La Mexicana & LPB Market. Most of which you'd have to place an order 24 to 48 hours in advance to have your goods delivered.
So what if we said that you could have it delivered on the same day and within 2 hours?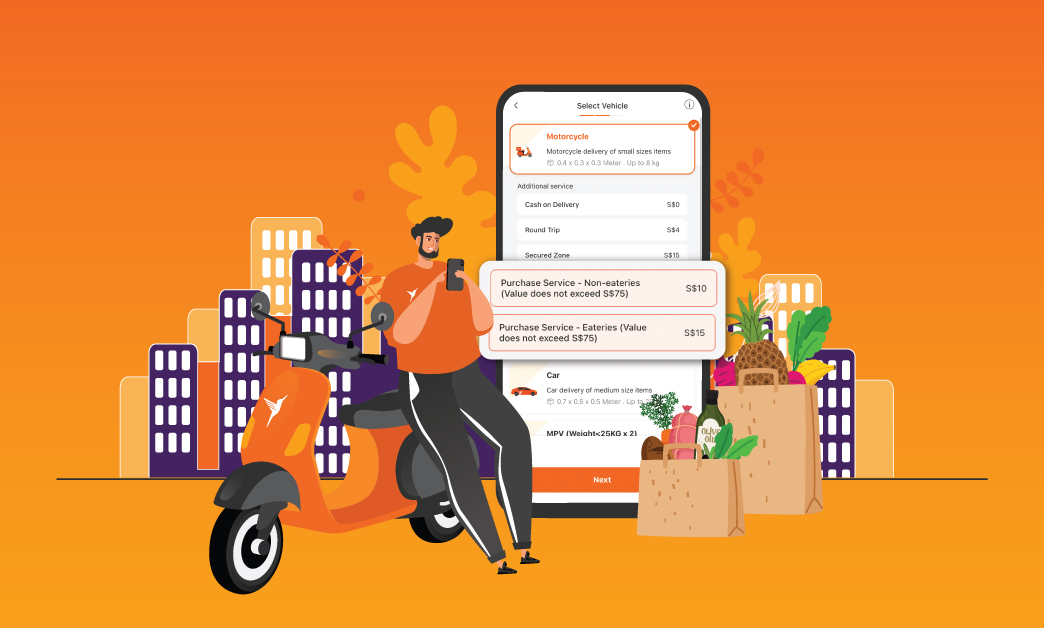 Disclaimer: Please call the respective stores to confirm stock availability before placing your Purchase Service order with us to prevent any discrepancies.
With Lalamove Purchase Service, you can forgo the hassle of lengthy queues and long commutes. All you have to do is place your order and we'll buy & deliver it to you - all within just 2 hours of order placement. It's that simple.
Purchase Service is valid for Motorcycles and Cars only. The cost of item(s) will be capped at the respective rates of $75 for Motorcycle Purchase Service orders and $150 for Car Purchase Service orders.

5 Easy Steps to book a Purchase Service*:
Step 1: Place a Bike/Car order and select 'Purchase Service' under the additional services option.
Step 2: Choose between 'Eateries' or 'Non-Eateries' for the item(s) to be purchased.
Step 3: Include purchase details, amount and price of the goods in the 'Additional Remarks' field
Step 4: Prepay drivers for purchases via PayNow, Paylah! or Bank Transfer after having been matched with a driver.
Step 5: Drivers will make the purchase for the customer and deliver within 2 hours.
*Purchases must be pre-paid in advance to drivers using PayNow, PayLah! or bank transfer
To top it all off, enjoy up to 50% off** your next order with coupon code "LALAMOVEIT"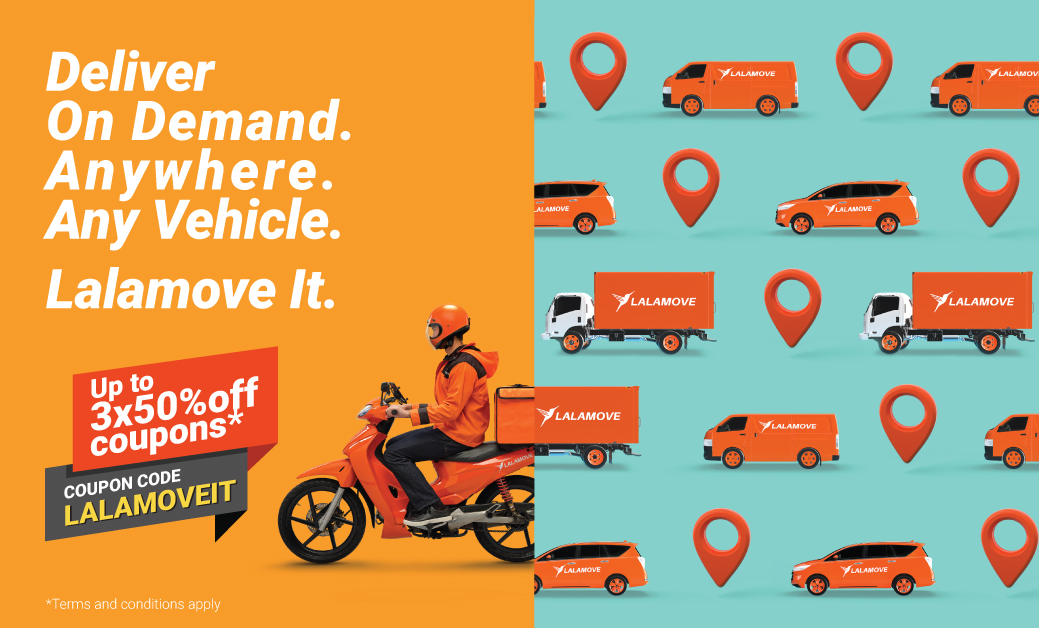 **Terms & Conditions apply. Valid for both new and existing users.
New Users: Three (3) 50% off coupons with max capped at SGD6. Valid for 14 Days and with all vehicle types.
Existing Users: Three (3) 20% off coupons with max capped at SGD6. Valid for 14 Days and with all vehicle types.