International Women's Day With Jungmin Lee, Founder Of Ksisters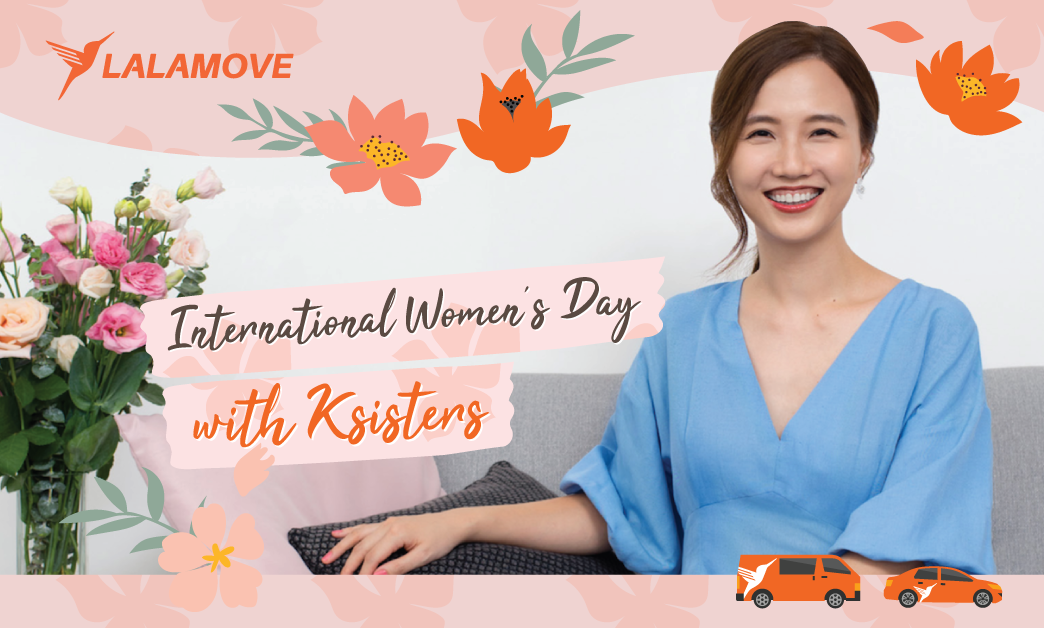 As part of our International Women's Day series, we would like to celebrate women's achievements by highlighting the professional challenges of female entrepreneurs and what empowers them day-to-day.
In this story, we have Jungmin Lee, founder of K beauty e-commerce platform, Ksisters, with us. Most notable for curating unique Korean beauty, fashion and lifestyle products raved by Koreans. Jungmin also takes our tropical weather into account as she sources products to cater to her Singaporean friends/followers.
Before starting her own company, Jungmin was a marketer for P&G Korea. She actively worked to promote Korean and Japanese brands for about 6 years in Korea and Singapore. That in turn, gave her a huge insight into the beauty & fashion industry.
By now, you've probably heard that the Korean wave or "Hallyu" in Korean has taken the world by storm.
South Korean culture has been substantially expanding internationally due to the ever-growing popularity of Korean dramas and movies on Netflix & Disney+ such as Squid Game, The Silent Sea and SnowDrop to name a few as of late. And, not forgetting the iconic K Pop Music from popular acts such as BTS, Blackpink and more that have garnered an inane amount of attention worldwide.
That being said, a large extension of the Korean wave also stems from the K beauty industry. They are extremely well known for their latest technological breakthroughs and for constantly innovating themselves to find highly effective skincare, make-up and hair & scalp solutions for all sorts of consumer needs at wallet-friendly prices. It's no wonder K beauty is so popular worldwide.
So without further ado, scroll further to find out more from Jungmin's perspective as she showcases what it's like being a female entrepreneur in Singapore.
LLM: We would like to know more about you! Please give us a brief introduction of yourself.
JL: Hi, I am Jungmin Lee. I would say that Ksisters is known for being the face of K beauty in Singapore. From 2016, I have been curating the best of Korean beauty, fashion & lifestyle products and sharing them with Singaporeans via our E-commerce website, www.ksisters.sg.
LLM: What do you think is your purpose in life?
JL: That would be to understand myself on a deeper level and try my best to become a better version of myself every day so as to be able to help others in my own way. In the past 6 years, I have been very focused on becoming the bridge between Korea and Singapore. So if I could help my friends in Singapore learn more about Korea, I would feel very accomplished and proud of myself.
LLM: If you could describe your company culture in one word, what would it be & why?
JL: Leadership. As we are all leaders who have a deep commitment and sense of responsibility to delivering top-notch results through the work we do.
LLM: As a leader, how do you empower others around you?
JL: I think it would be through motivating each other by ensuring that the company or organisation's missions and goals are in line with other individuals in the team. Hence, once every 6 months to a year, the company will gather to discuss everyone's missions & goals so as to come to an agreement as a whole. This way, everyone will feel more like they are the owner of their performance and destiny.
LLM: As a businesswoman/female entrepreneur, what are some of the challenges you've faced & how did you overcome them?
JL: For me, it's being a parent whilst I build my brand. It's been a real challenge to juggle between my kids and my work every day. I'm nowhere near perfect but attempting to be present and avoid focusing much energy on being a perfectionist has helped me a lot. Also, communicating with my husband at the beginning was a way for me to ensure that parenting is a shared job and not solely a mum's job. In fact, ensuring that we tackle parenthood together is key. It was tough in the beginning, but we've gotten so much better after experiencing it together.
LLM: How does Lalamove empower your day-to-day business? At the same time, if any, please share your experience on some of our platform services that you like and use often.
JL: Whenever we have new products for a PR drop or are in need to dispatch items to consumer testers, we use Lalamove. We often have multiple deliveries therefore Lalamove's multi-stop service really comes in handy and helps us a lot by optimising our time and money.
I also love that I can pre-book delivery orders in advance to ensure a smooth schedule ahead of time. Another function that I use a lot is the E-wallet function. This is because our finance team needs only to top up the E-wallet so that our marketing & CX team can use the funds whenever they need them. Thus making it really convenient for me as there's no need to pay for each individual transaction every time.
LLM: On the topic of logistics, have you observed a change in consumer behaviour due to the pandemic? If so, how does on-demand delivery play a part in it and moving forward, do you think there will be a continued demand for it?
JL: Customers these days are more heavily reliant on E-commerce. I think there will be so many different forms of delivery, not just on-demand delivery. It is just a matter of time. In Korea, there is a concept called DAWN delivery. If customers place an order before 12am, it will be delivered the next day at 7am at your house. It is only possible due to big data technology there as they can almost accurately forecast everyday demand. The E-commerce trend in Singapore is a little slower compared to Korea. Dawn delivery hasn't reached here yet, but I am sure that the delivery demands and system will in time to come.
LLM: The theme for International Women's Day 2022 is #BreakTheBias. What are your thoughts on it? And, in your opinion, what do you think can be done to accelerate gender equality in the workforce and economy?
JL: I think that bias against women is getting better but it is still there. It is not something someone can overcome with lots of willpower alone. We need a more fundamental approach to change sociocultural factors and infrastructure altogether. It is very difficult to be driven by the private sector alone, we need lots of support from the government as well. For example, if childcare could be more accessible and affordable, many women would be able to go out and work without worrying so much. The same goes for maternity leave.
As a small business owner of 6 years, I only have experienced 2 maternity leaves. But to be honest, it wasn't easy to obtain. I am so proud of all our team members who got together to support these 2 periods. But of course, it would have been easier if there was more support from the government during those times.
LLM: Growing up, we all had our heroes that we looked up to as our role models. Which woman has inspired you the most and why?
JL: For me, it would have to be my mum. My mum raised both my brother and I very well despite being a single source of income for my family. Growing up, watching her grit, I have learned that nothing is impossible as long as you are determined. It is also just a matter of time.
After many years of hard work, when she became the boss of her business, I was so proud and secretly dreamed about becoming a female entrepreneur like her.
LLM: Finally, what is your advice to women who are looking to start their own businesses?
JL: It is very important to minimise the time hustling by yourself. Ask around! Just imagining it all in your brain won't help anything and reality is so different from a textbook. Meet people and find those who are or have been in similar circumstances and learn from them. Start small and fail fast so you can improve fast too.