What Wikipedia Can't Tell You About Local Delivery Services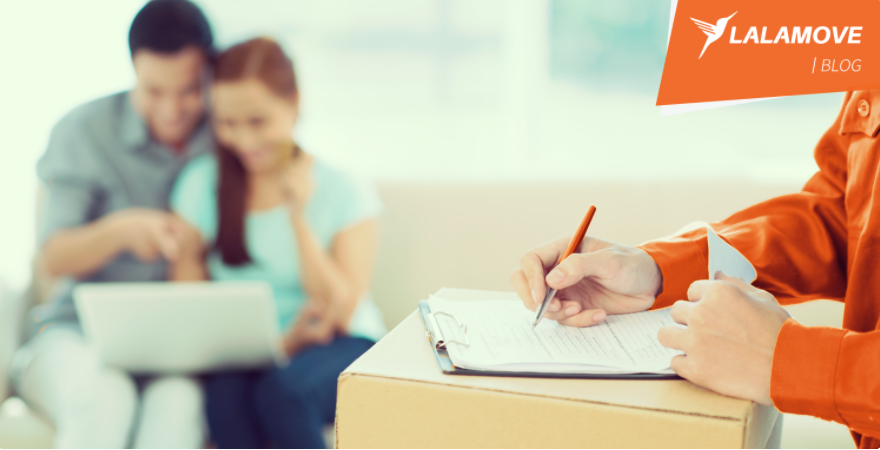 For decades deliveries have been handled by two major segments of the logistics industry – local post offices and international couriers.
While these are great at sending parcels and documents all over the world, they lack convenience and speed when it comes to local deliveries and they typically lack the personal attention to provide many companies with the level of service they require.
In the past two years, many new players have emerged as they have seen the challenges the large postal and international express companies have at executing at a local level. Consequently a particularly interesting segment of local deliveries has been created which makes use of the sharing economy and technology to provide a hyper local experience that companies are looking for. The largest one of these new tech enabled delivery companies in Asia is lalamove which has built its reputation on criteria giant logistics companies can't easily compete with (speed, simplicity and customer centric experience). Review of a success story.
What makes local delivery services so special?
From local stores to Ecommerce platforms, everyone competes to gain an edge versus their competitors. Some companies choose to compete on price, others on brand and even on product quality; however players are having a harder time than ever to differentiate themselves. Companies are looking for any advantage they can get and many are turning to faster delivery to stand out from the crowd
While customers easily understand international purchases can take a few days to reach their home, it can be baffling to them that a product from a store in their city a mere few kilometers away can take as much or more time to arrive than one that has come from another country.
At lalamove we have solved this problem by offering instant delivery with a few clicks on your mobile phone to our partners within Singapore, Hong Kong, Bangkok and Taipei.
What differentiates lalamove from bigger players?
Working with local partners involves building trust and relationships. It is important to demonstrate the flexibility to accommodate the specific needs each partner has. Beyond our unique ability to provide instant, local delivery, we have worked hard to build trust by going the extra mile to meet customers' expectations.
"On behalf of my team, I would like to express our appreciation the lalamove team, especially our distribution management team, for providing us with such reliable and efficient service. Personally, it is important to acknowledge that lalamove have even gone an extra mile to help us with coordinating with the respective drivers to ensure ActiveSG's event was successful."
Samantha Low
Sport Singapore
But that's not the only thing we do differently. If speed is a key element to success, simplicity is another. The time has come where complicated forms need to give way to new technologies that take a lot of the work and stress out of working with a delivery partner. To that end, we offer convenient ordering services. Customers can easily access an on demand fleet via lalamove's mobile and web app. With an easy order process that matchs users to the right driver in around 30 seconds, businesses are finding several operational advantages to scaling their business using technology. One of the company's long standing partners, Gourmet to Go had the following to say,
"Being in the business of food delivery, one of our biggest challenges has been coping with fluctuating demand. Our logistics partnership with lalamove has enabled us to fulfill a greater number of orders in a timely and reliable manner especially during peak periods. Cost is also kept manageable because of their pay per use" pricing model.
The Customer service team is friendly and always quick to follow up on issues. Even on weekends and public holidays, the CS Specialists diligently help to match drivers with our order requests. In the midst of a day with busy operations, it's always comforting to know that the customer service team is helping out.
On the product end, the team has been constantly listening to our feedback and relentlessly fine tuning the offering. From tweaking of driver tips and express delivery timings to creating a section in the app specifically for food delivery. We have benefited greatly from these little adjustments in the product.
Drivers on the platform have also forged relationships with our operations people and are extremely cooperative and diligent in ensuring that our items are delivered on time.
All in all, I would say they are providing a great solution, remarkably executed with impeccable customer service."
Nicholas Tan
Founder & Owner, Gourmet To Go Pte Ltd
What about service quality?
When you run an online store or send goods from your shop to your clients' home, the quality of delivery is essential part of the customer experience. It is the last piece of the customer journey and that can make a big difference in terms of customer satisfaction as the delivery service can leave a lasting impression as it may be the only human to human interaction that happens in the purchasing process.
At lalamove we pay extra effort providing quality at every step of the delivery process. Our drivers receive thorough training and are constantly evaluated by the customers they serve. From how to handle a parcel, how to talk to the customer, and how to confirm delivery, lalamove drivers think of themselves as an extension of the companies that use the service. Our customers actively participate in improving lalamove's service quality by sharing their experience and giving ratings so we can constantly improve the delivery experience.
"It has been a wonderful experience with lalamove for the past 6 months. Our Business Account Manager is very friendly and willing to listen to our needs any time of the day. Riders are helpful and responsible and the app really easy to use. Definitely the best team with reasonable price to offer in the market."
Kent
Juice Tales
Delivery is changing as we know it. Providing speed, convenience and high levels of service really can make or break your reputation with your customer. Delivery no longer has to be a necessary evil that is slow and complex to manage. There are tools and companies that can give you instant access to a customized, scalable delivery service that can set you apart from the crowd.
We would love to hear your stories on how you differentiate your delivery service?