Sending items to your friends, family, or loved ones on the same day is truly convenient nowadays. No more queues, no more forms to fill-up and no more expensive priority handling to deal with. Convenience is our bread and butter here in Lalamove but to be truly expedient, we have to regretfully exclude certain items. Here is a guideline on what we are unable to deliver for you through our trusted partner drivers.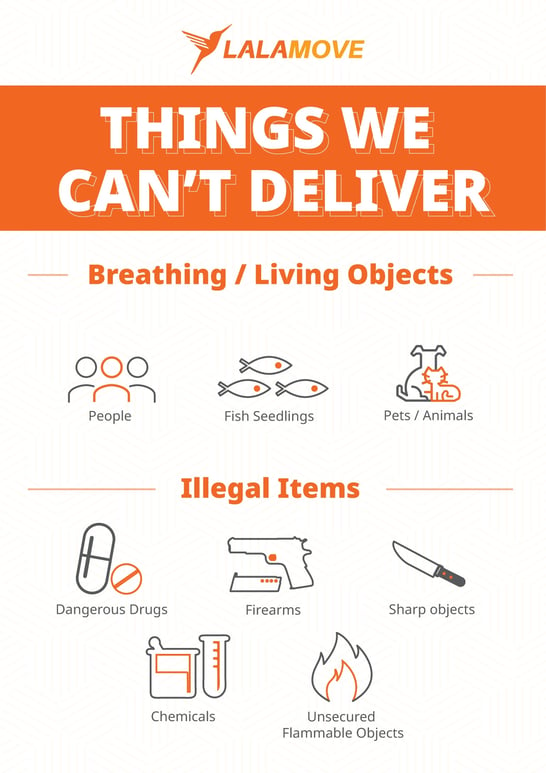 This guideline includes all vehicles from motorcycles to L300's and is strictly implemented by our team.
Some goods are simply too dangerous to ship with a courier and won't be accepted, and this includes some household goods such as bleach, aerosols, perfumes and more. Not all carriers offer a Dangerous Goods service, so let us help you with this guide for true delivery convenience without hindrance.
Follow these guidelines, and we'll make sure that
your delivery will be fast and easy.