Why Last-mile delivery is vital to farm-to-table businesses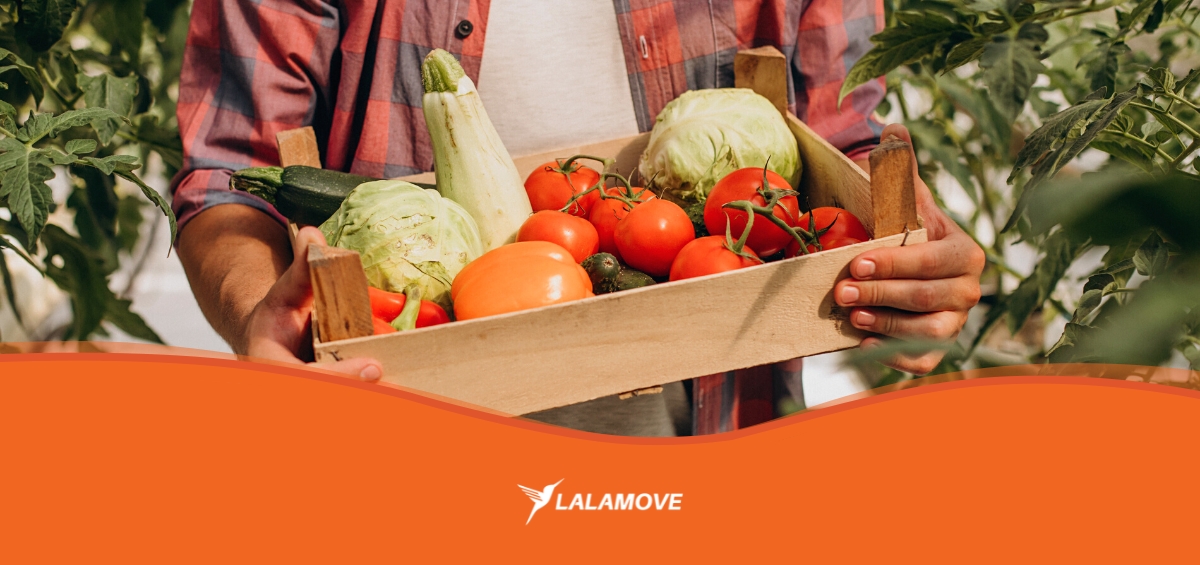 With more consumers becoming increasingly aware of the impacts of industrial agriculture, the demand for farm-to-table businesses can be quite challenging. To manage logistics effectively for such businesses, last-mile delivery is the tool that can help business owners ensure their products are delivered in a timely and cost-effective manner.
Time is of the essence for fresh farm-to-table goods
The popularity of having and eating locally-sourced food is a good thing. But on the other end of the table, business owners need to ensure that they provide their customers with fresh, farm-to-table products.

Since these are perishable goods, last-mile delivery is the business solution that ensures these goods are delivered quickly and in the best condition. Especially if it's being handled by a delivery truck. For some, last-mile delivery can be complex, intimidating, and time-consuming.

But it is simply the process of getting products from the point of origin to the final destination, which is often the customer's doorstep.

Plus, a streamlined delivery process via third party logistics solutions (3PL) assures farm-to-table entrepreneurs that they meet their customers' expectations. Through this business delivery solution, business owners can guarantee that their products are delivered on time and in the best condition.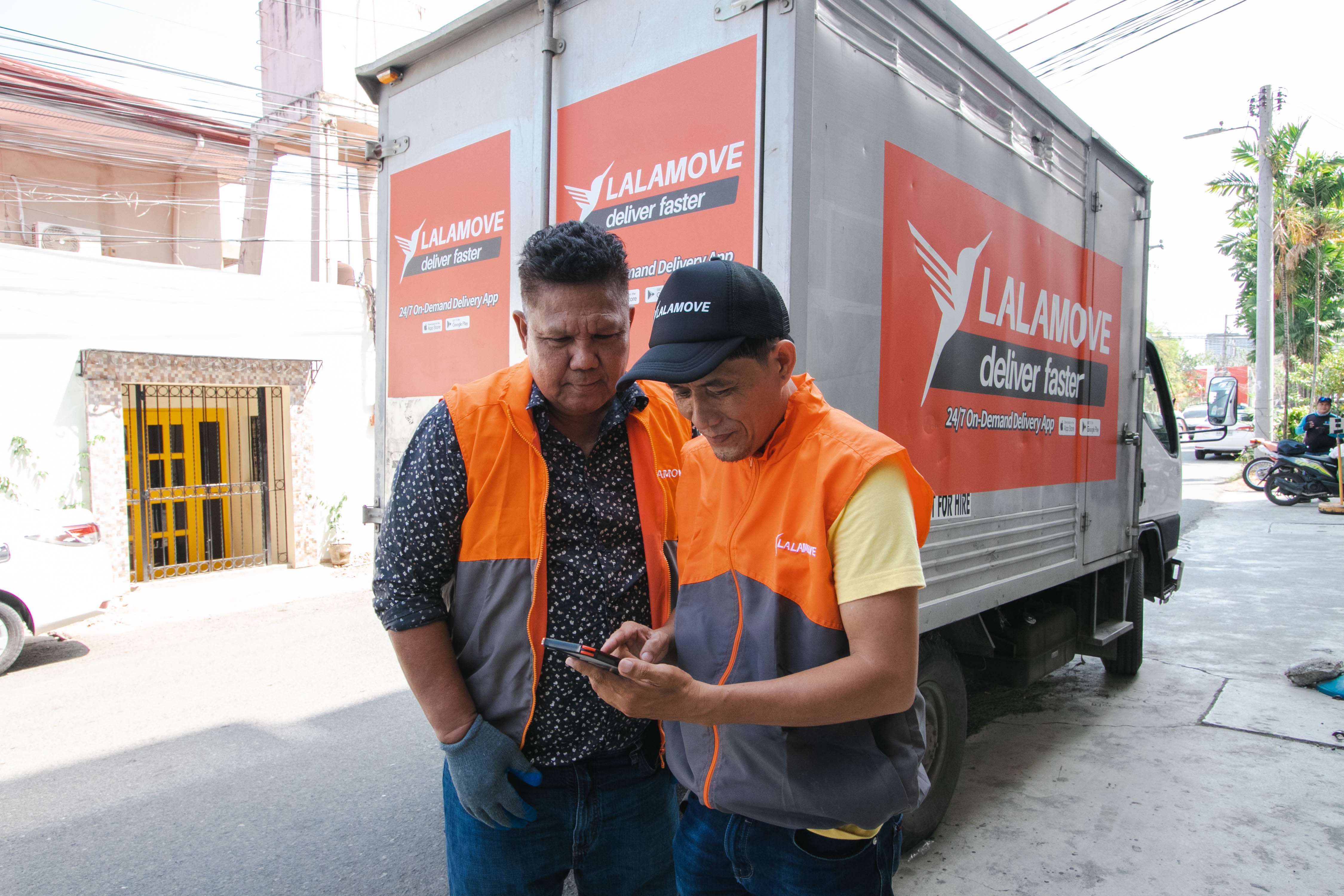 Sustainability is the cornerstone of last-mile delivery
Apart from providing fresh food from the farms to the tables of consumers, last-mile delivery allows farm-to-table entrepreneurs to reduce their carbon footprint. The concept of farm-to-table, after all, is anchored on sustainable solutions, leading to conscious consumerism. With only one vehicle used for multiple delivery points, the process is aligned with the purpose of farm-to-table.
Apart from environmental sustainability, delivering last-mile also gives business owners an easy way to reduce costs and increase efficiency. By outsourcing the last-mile delivery process, they can save time and money by not having to manage the delivery process themselves.
For Lalamove, business owners can track their orders and monitor their delivery performance. This makes it easier to manage customers who are constantly following up on the status of their order and allows entrepreneurs to multi-task while waiting for Lalamove's partner driver to drop off one order after another.
Lalamove's Last Mile Delivery Solution
Lalamove aims to empower small- and medium-sized businesses across all industries, such as farm-to-table business owners. SMEs can rely on the same-day delivery platform to ensure their customers receive the freshest, locally-sourced food, and that they are satisfied with their purchase.
Wide-ranging truck fleet: Apart from flexible delivery rates, Lalamove is the top-of-mind of businesses that often deliver bulk orders. With trucks ranging from 1,000KG to 6,000KG and even 10-wheel wing vans, business owners can simply book Lalamove for their 4-wheeler truck deliveries.
48 serviceable areas: Farm-to-table products are often sourced from North Luzon, which is one of Lalamove's 48 serviceable areas across Luzon. Even business owners from Cebu can book long-distance deliveries with Lalamove's island-wide coverage in the Queen City of the South.
Multi-stop and other delivery services: What makes last-mile delivery possible with Lalamove is the multi-stop delivery feature. Business owners can add up to 19 drop-offs in just one booking. Advanced and scheduled deliveries are also possible for planned routes and timed deliveries.
The farm-to-table business is a lucrative one at that, but it can also be daunting. True to its core, Lalamove is every SME's reliable business delivery partner. Reach more customers and satisfy their needs with last-mile deliveries across Luzon and Cebu with Lalamove's truck fleet. Check affordable delivery truck price Philippines now!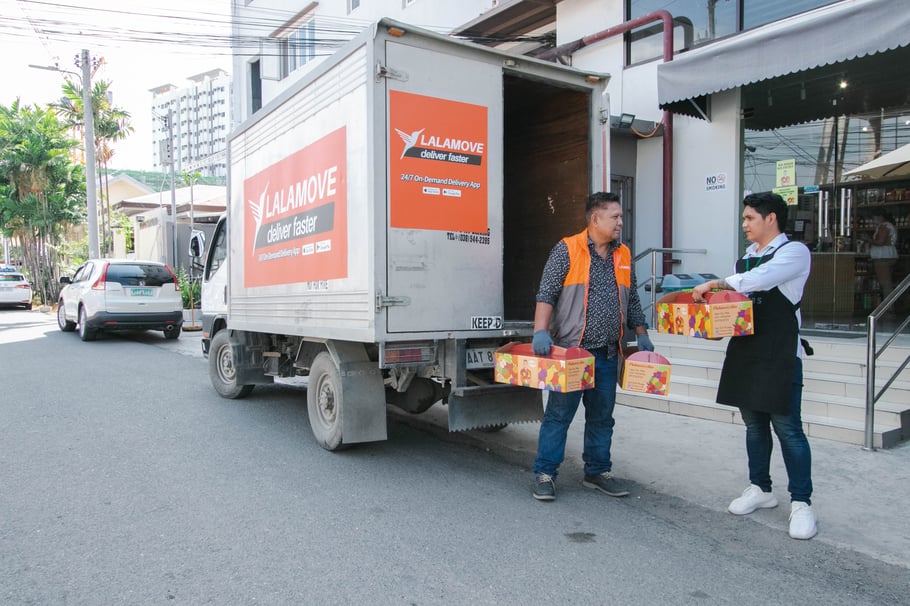 Lalamove partner drivers who drive trucks are known for their exceptional efficiency when it comes to delivering last mile. With their extensive training and experience, these drivers have mastered the art of navigating through congested urban areas to deliver goods to their final destination on time.

They understand the importance of prompt and reliable delivery and use the latest technology and tools to optimize their routes and schedules, ensuring that each delivery is made as quickly and efficiently as possible.

Their professionalism and attention to detail make them a valuable asset for any business that requires fast delivery services.

Overall, Lalamove partner drivers are highly efficient and reliable, ensuring that goods reach their destination safely and on time, every time. Try the #1 delivering truck in the Philippines now!


Want to try Lalamove's last-mile delivery service for your business?