Philippines' Last Mile Delivery | Challenges & 3PL Solutions in 2023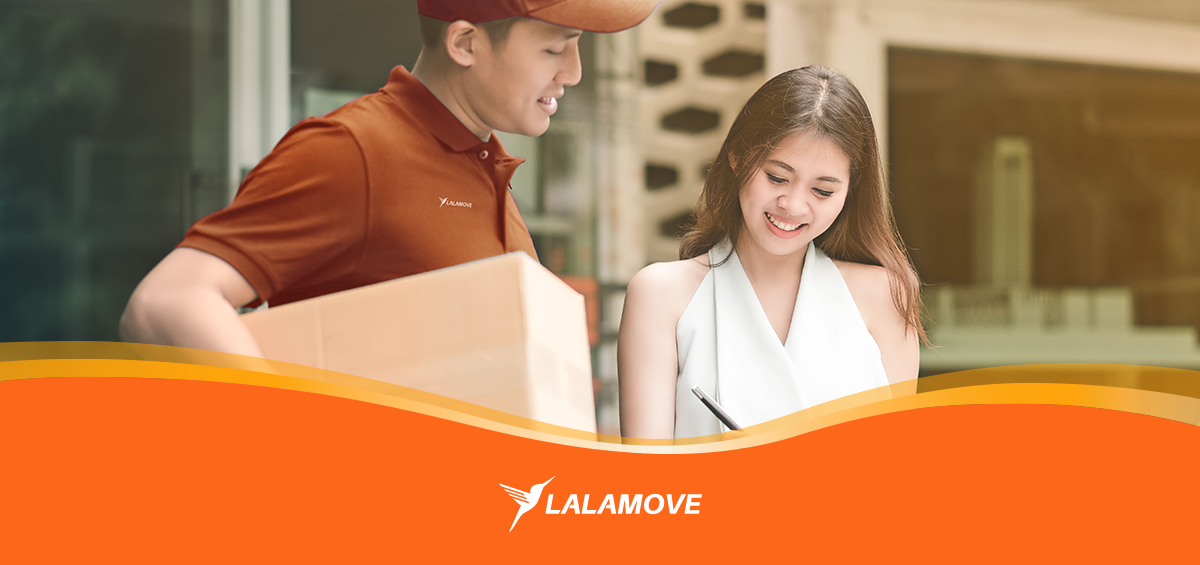 The continuous expansion of the e-commerce industry in the Philippines has made the last leg of delivery, also known as last-mile delivery, transport, and logistics more and more challenging The need for 4-wheeler trucks is even greater. That is why Lalamove, the leading on-demand and last-mile delivery service in the Philippines and in Asia, is here to provide third-party logistics (3PL) solutions to businesses of all sizes.

What is Last Mile Delivery?
Simply put, last-mile delivery is the movement of goods from the retailer's transportation hub to the final destination — the retailer's or customers' homes.
But how come it's called 'last'? Is there a first one? To provide more context: KMC Savills says, local or international large warehouses, industrial facilities, and regional distribution centers are considered the "first miles" of distribution. On the other hand, the last mile represents the delivery to a retailer or the purchaser's address.
According to Business Insider, this is one of the biggest expenses of an e-commerce business. Speedy fulfillment and distribution are no longer just "nice to have". This is why it is crucial, especially nowadays, to find an affordable and flexible transport & logistics provider with a wide range of trucks for delivery for any kind of business to minimize the cost and increase efficiency.




RELATED: Philippines Logistics Providers For eCommerce Brands & Sellers – Complete List November 2020
The Challenges of Last Mile Delivery
Ever tracked a package in real-time online? Ever felt like it took forever even upon seeing that it was "out for delivery"? That is precisely the proof of the last-mile delivery problem: inefficiency. The bottleneck often happens because of the multiple stops with minimal drop sizes.
As it happens, a delivery truck's drop-off points along a particular route in rural areas could be several miles apart, with just two to three packages needing to be dropped off.
The situation in cities is also not that great. In urban areas, traffic congestion brings about constant delays in the supposedly good news of stop proximity.
On top of these, last-mile delivery costs are also a great deal. Business Insider reports that the costs comprise 53 percent overall. Plus, even "free shipping comes" with its set of pros and cons.
The constant promotion of "free shipping" is quite the issue as it makes customers less willing to pay a delivery fee. This results in extra costs for retailers and even logistics partners who are forced to shoulder the fees.
With the growth of e-commerce showing no signs of slowing down, the challenges of costs and inefficiencies of last-mile delivery will need to be addressed, particularly for the two-pronged benefit of the customer and retailer.
As the number of parcels delivered every single day dramatically increases, customer expectations also consequently go higher for fast -- and free -- delivery.
Lalamove's Last Mile Delivery Solutions
Lalamove, as a transport and logistics company, matches users and drivers to provide a variety of delivery courier services. Individual and Corporate bookers can rely on these services, which aim to ensure fast and safe deliveries while offering affordable delivery truck prices in the Philippines.
Here is Lalamove's variety of services that will greatly benefit the e-commerce industry: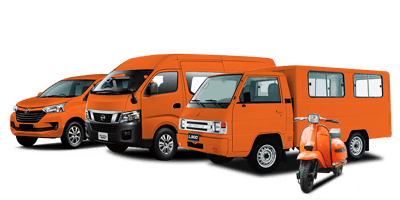 Wide variety of vehicles
With a wide range of vehicles, Lalamove can deliver a variety of items, from sensitive files, fragile items, and temperature-sensitive and perishable goods, to bulky deliveries like appliances, grocery items, furniture, construction materials, and so much more.
In
Manila, deliveries can be done via Motorcycle, Sedan, MPVs, and an array of Trucks (1,000kg, 2,000kg & 5,000kg).
Meanwhile, in Cebu, the vehicles range from Motorcycle, Sedan, MPV, and Pickup, to Trucks (1,000kg & 2,000kg).
Last but not the least, Pampanga has a fleet of Motorcycle, Sedan, MPVs, and Trucks (1,000kg, 2,000kg & 5,000kg). All these vehicles are available in the said serviceable areas to accommodate any type of parcel for last-mile delivery.
Delivery in Luzon and Cebu
With the increase of on-demand delivery nationwide, Lalamove made sure to meet the demands of users in the Greater Manila Area, in Cebu, and in Pampanga.
For a fixed price for the first 40 KMs, Lalamove now delivers from anywhere in Manila or Pampanga to Cavite, Laguna, Batangas, Rizal, Quezon, Bulacan, Bataan, Zambales, Tarlac, Nueva Ecija, La Union, Pangasinan, Nueva Vizcaya, Quirino & Benguet.
The credibility of Lalamove is due to the fact that it is the largest service area in Asia for intracity delivery, with over 2 million drivers across Southeast Asia.
The on-demand delivery platform has done many successful business deliveries in the Philippines and is looking forward to providing excellent last-mile delivery service in the years to come.
24/7 courier services
Lalamove's last-mile delivery service offers 24/7 door-to-door courier services, which are especially essential to MSMEs in the Philippines looking for a delivery partner.
With real-time tracking services, the platform ensures safe deliveries are done within 55 minutes.
Lalamove delivers anything for your business — from documents, and food delivery, to furniture and bulky boxes.
The goal of the logistics company is to provide an efficient and economical last-mile delivery option, which has already been proven to prevent disruption in the transport and logistics industry.
Multi-stop deliveries and other services
Other than providing instantaneous matching and sub-hourly deliveries, Lalamove also provides scheduled and multistop deliveries so it is possible to plan out the entire route and time your deliveries.
Additional services include cashless deliveries to make the ordering process fluid and convenient. To top it off, goods are also insured during their entire delivery journey.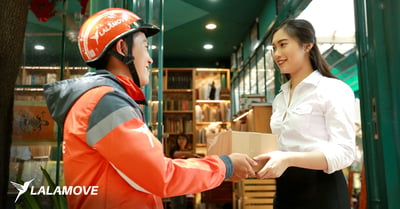 Lalamove for Business
Lalamove's third-party logistics service (3PL) is ready to help businesses with its fleet of motorcycles, sedans, vans, and delivery trucks.
With a 99.5% fulfillment rate and thousands of trained professional Partner Drivers, entrepreneurs can rest assured, knowing that goods will be delivered not only fast but also securely.
Business customers with Lalamove also benefit from exclusive business programs, perks, and rebates with an assigned account manager to take care of their every need.
Apart from getting individual customers' goods delivered, Lalamove also offers its services to brick-and-mortar stores and local businesses to help them reach customers fast and easily through the power of transport and logistics via last-mile delivery.
The Future of Last Mile Delivery
With the challenges up ahead, the future of last-mile delivery depends on a more seamless connection between logistics partners and consumers for their deliveries.
With online orders set to increase further, companies need to bring their orders faster, when and where they want them. This means making on-demand and scheduled deliveries more accessible and feasible.
Many companies will invest in same-day deliveries to meet the needs of their customers, particularly online shoppers.
Given this, more businesses will want to deliver products straight from the retailer to the customer and cut costs by foregoing traditional couriers to reduce the time it takes to transport goods.
Lalamove as your last-mile delivery courier is obviously a great catch. The changes in the market may be inevitable, but technology will certainly make a big impact on transport and logistics.
As fast as the changes come, so does the on-demand delivery platform. To keep up with the times and accommodate these needs, trust in Lalamove's handy delivery app to make deliveries fast and safe, and transactions easier.
Download the Lalamove app today and experience last-mile delivery at its finest.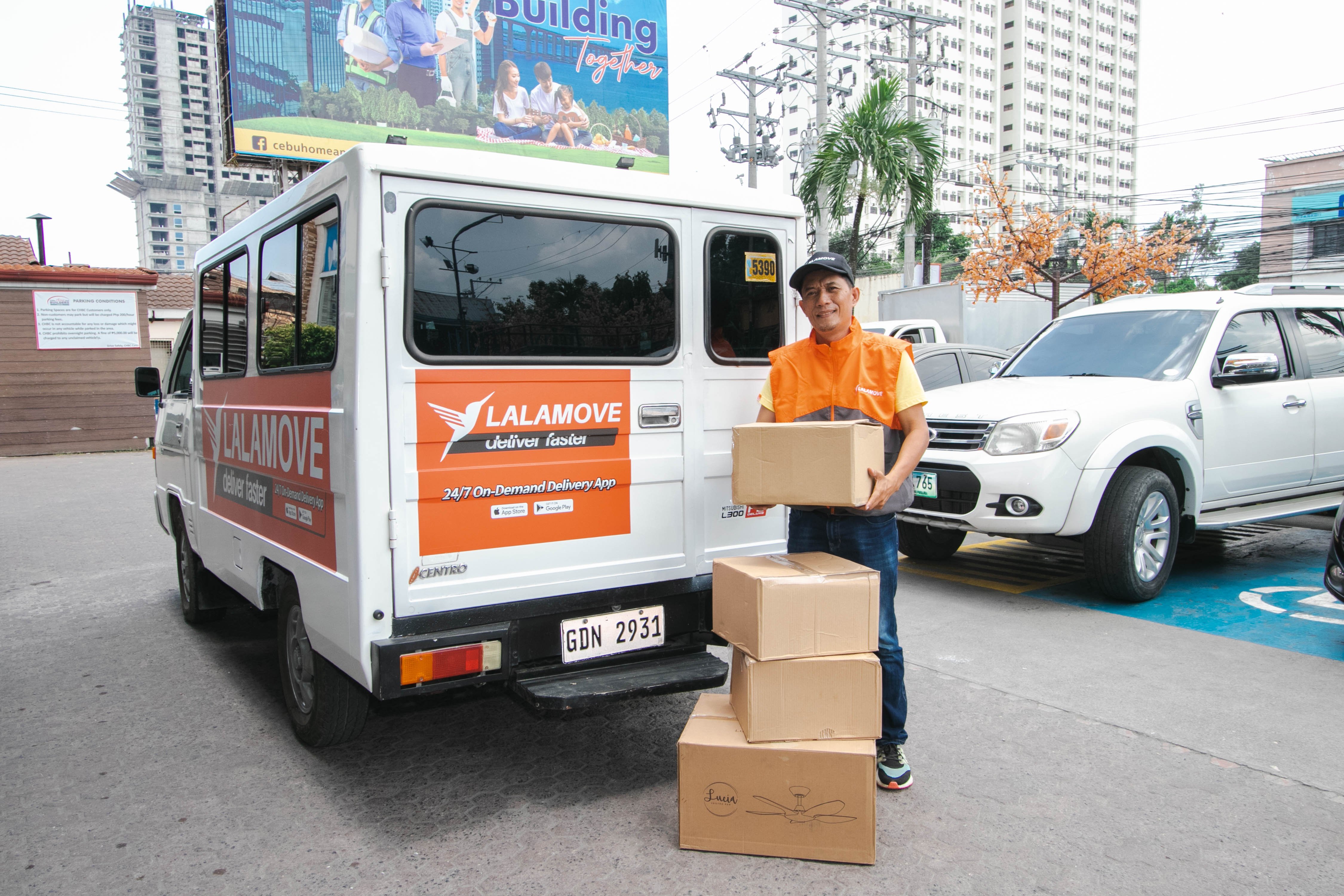 Want to try Lalamove's last-mile delivery service in the Philippines for your business?
This blog has been optimized as of February 13, 2023.