Lalamove Launches Lalamove Rewards Programme for Users to Get More On-demand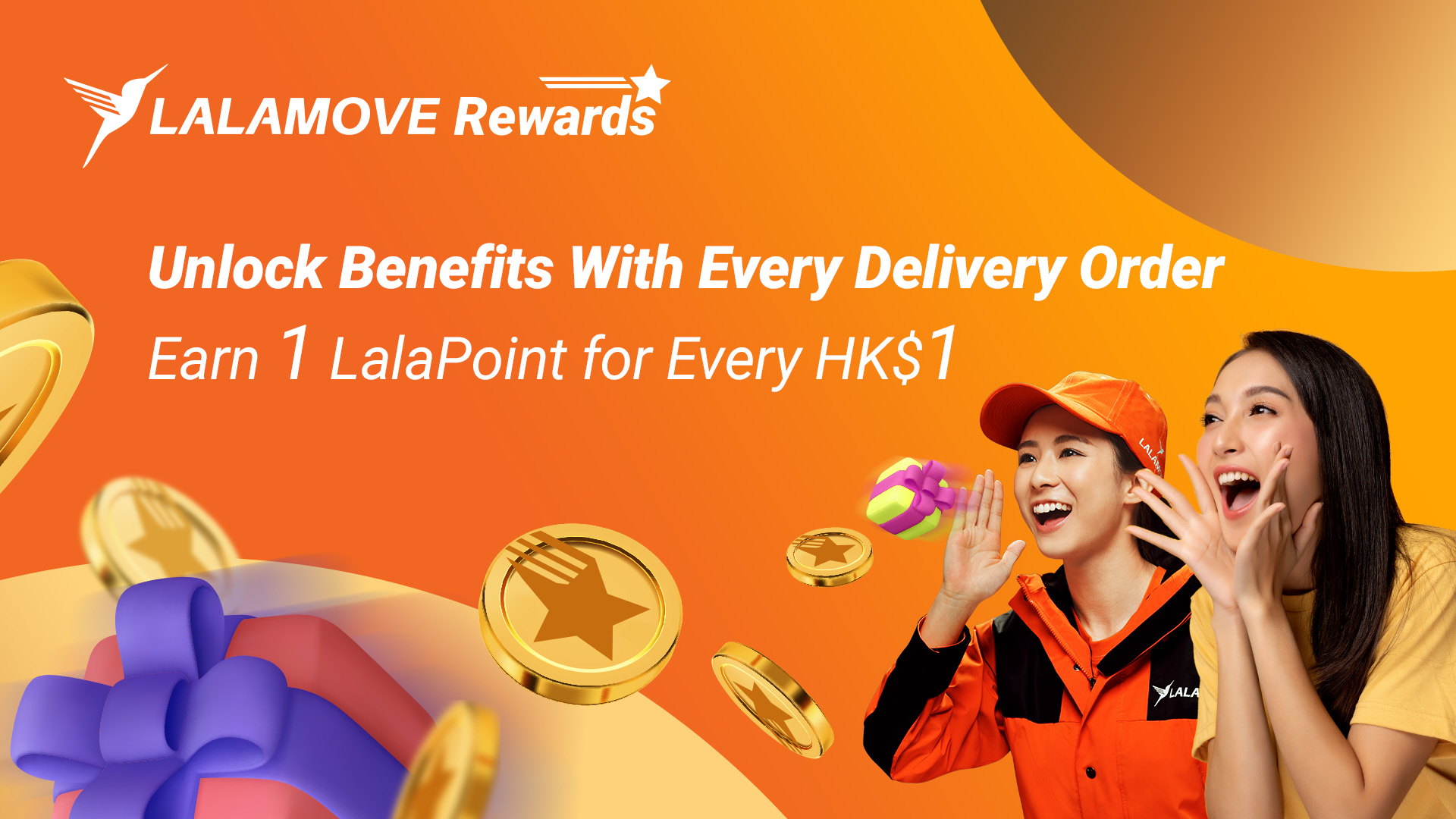 Lalamove delivers shopping and dining perks and spreads the joy of sharing to consumers all year round
(Hong Kong, October 6, 2021) – Lalamove, a leading 24/7 on-demand delivery platform, today announced the launch of Lalamove Rewards, a point-based rewards programme for consumers to get more from the on-demand delivery experience. The Lalamove Rewards programme allows members to unlock perks or donate to those in need while delivering with Lalamove.
Lalamove Rewards opens a new chapter of benefits to the Lalamove community. Members can earn LalaPoints with every completed order, with one LalaPoint rewarded for every HK$1 spent. Members can redeem Lalamove coupons or dining and shopping benefits with LalaPoints. The Lalamove Rewards Programme features exclusive offers and coupons from a variety of brands including Decathlon, eCup, Green Common, Häagen-Dazs, HKTVmall, OpenRice, Pacific Coffee, ParknShop, YATA, and many more to come.
As part of Lalamove's commitment to deliver care to those in need, Lalamove Rewards has also partnered with local charities Food Angel and SPCA (The Society for the Prevention of Cruelty to Animals) to enable our community to give back to the society. Members can choose to use their LalaPoints to donate meals to those in need and to send love to our furry friends.
"Lalamove has built a strong bond with our community by being the partner businesses and consumers know and trust. We are constantly looking for ways to engage with our network and Lalamove Rewards is one of our ways to say thank you to our customers," said Paul Loo, Chief Operating Officer of Lalamove. "Lalamove Rewards marks an important milestone for us as we look to elevate the on-demand delivery experience that has increasingly become part of consumers' lifestyle, adding value and the element of fun to the journeys that our customers take with Lalamove."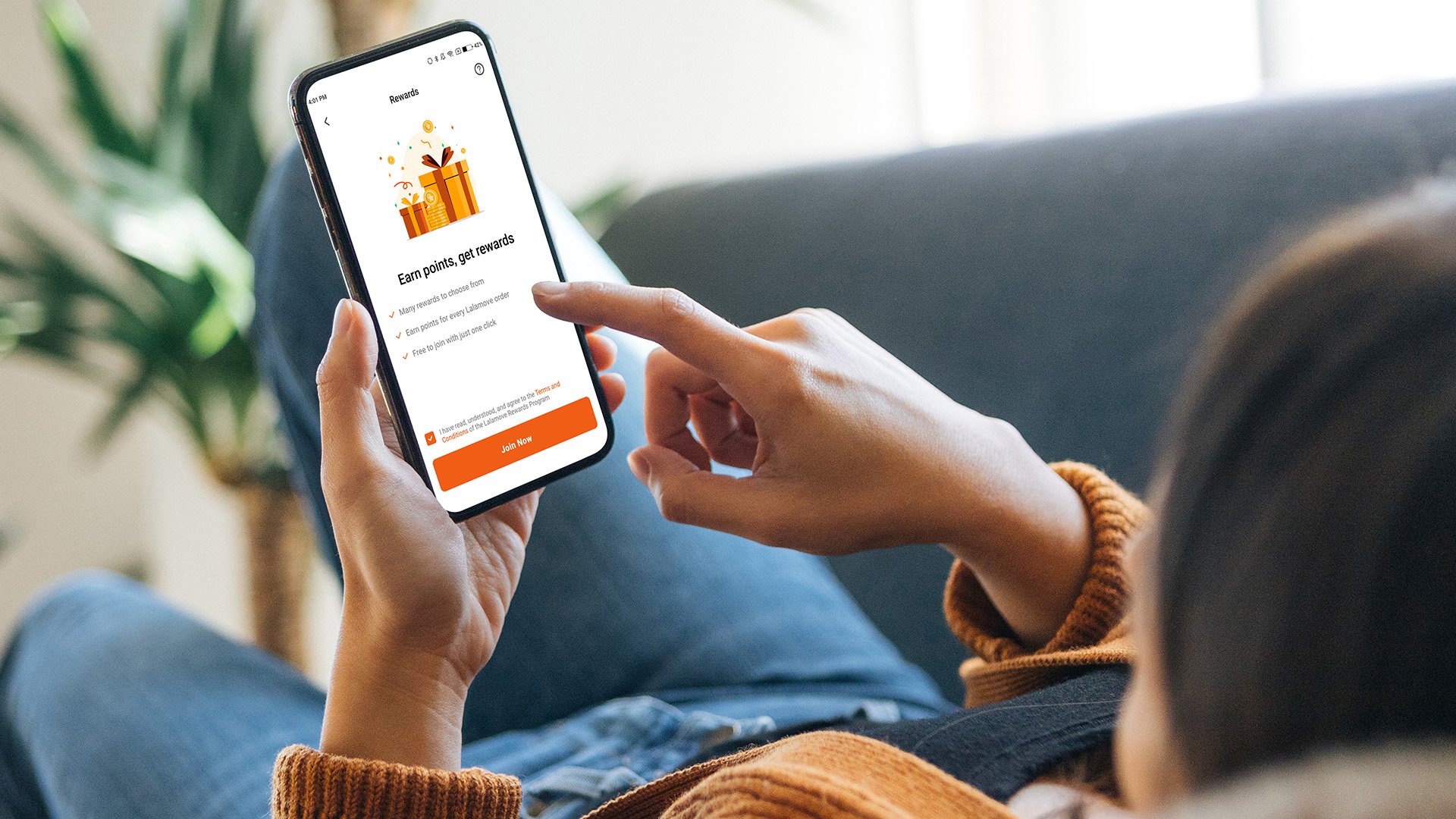 Lalamove members can unlock benefits with every delivery order and get more on-demand
To start earning points, consumers can register as members on Lalamove. Members can check their LalaPoints balance, redemption history and the latest information on rewards and promotions by just one click on the "Rewards" page on the mobile app or web app.
Read more about Lalamove Rewards here. Unlock benefits with every delivery order and get more on-demand!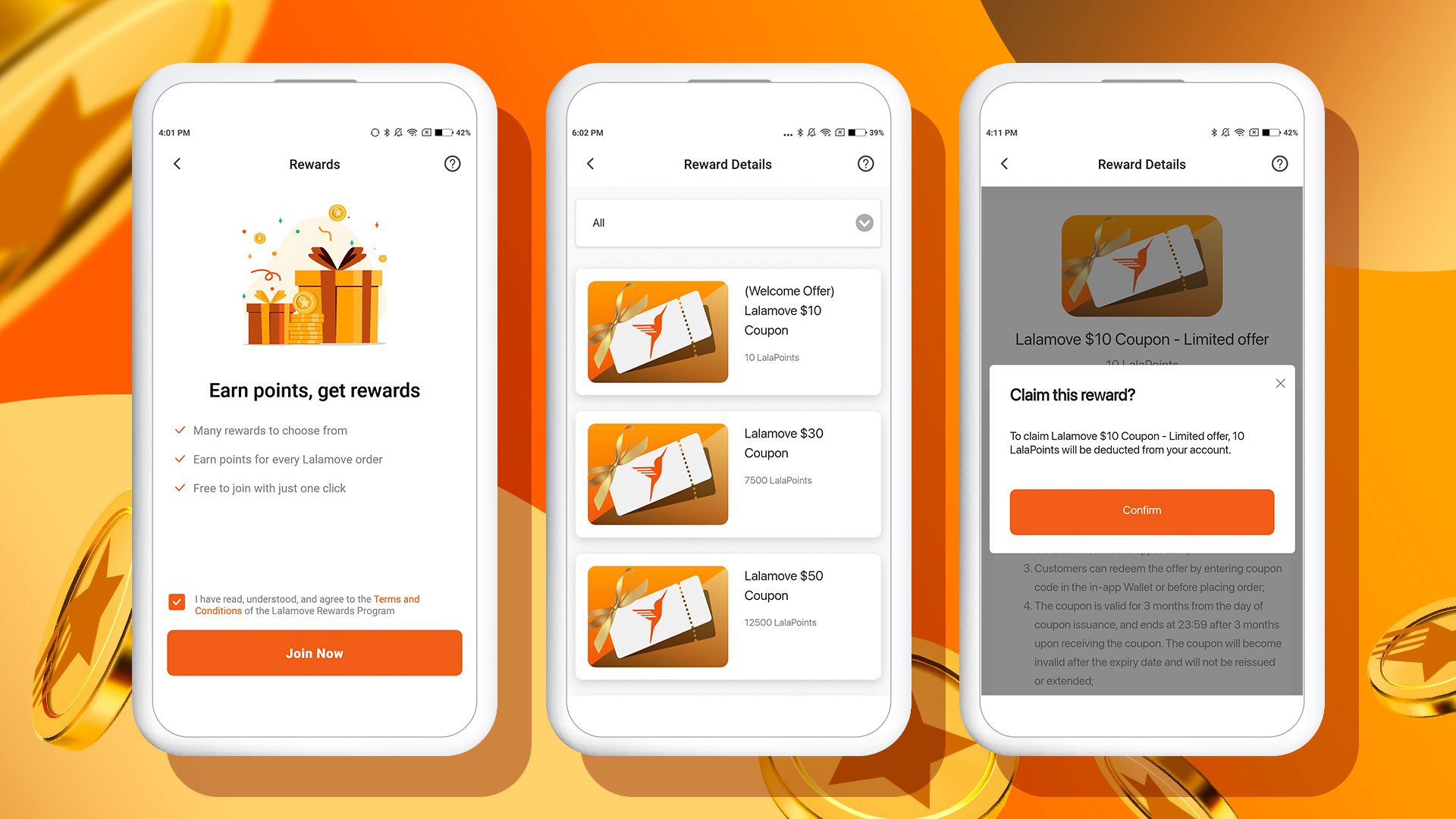 How to redeem rewards*
Log in to your Lalamove Account via the Mobile App or Lalamove Web App , then click into 'Rewards' page and accept the Terms and Conditions.
Redeem rewards
LalaPoints will be deducted once user redeems the reward
*New customers will need to first register as a Lalamove user with their mobile phone number before repeating the steps above to become a Lalamove Rewards member