How A Lalabag Can Help You Earn More with More Orders | Lalamove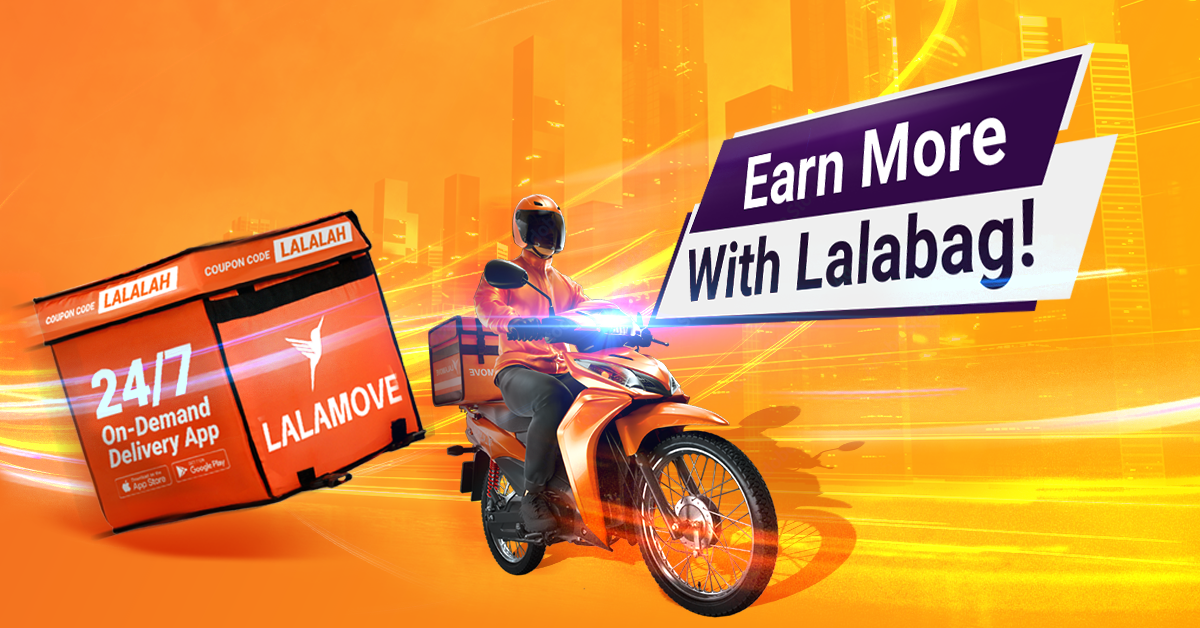 As a Lalamove rider, we're always looking for ways to improve our delivery service and get the best returns from all that hard work on the road.
"Customers will prefer my service if I perform my deliveries more efficiently. This means I have a higher chance to earn extra income too!"
We couldn't agree more!
Fortunately for you, we have just the thing to make it happen for you:
The Lalabag!
What Is A Lalabag?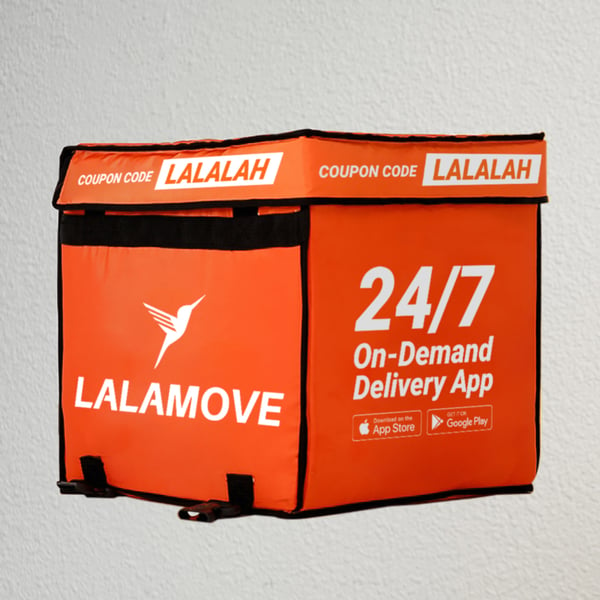 The Lalabag is an insulated and waterproof bag with a 42 x 42 x 42 cm dimension that can fit items with a maximum weight of 10kg.
Furthermore, you can adjust the space inside the bag. The Lalabag comes with adjustable compartments to modify its interior.
This feature is handy when you need to fit in items of various sizes and shapes in the bag.
Here's How The Lalabag Can Help You Secure More Orders
1. Customers' Preference For The Lalabag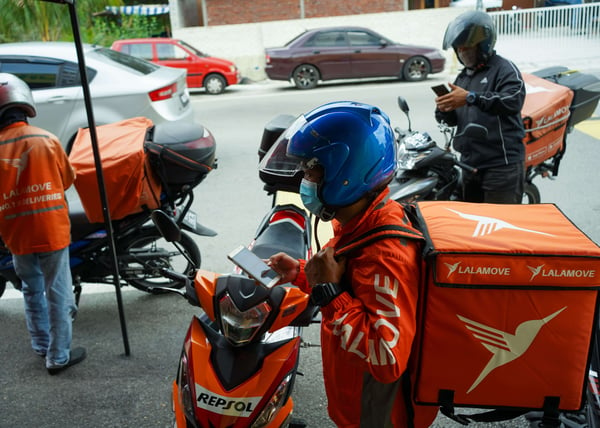 Here's a fact:
You have a higher chance of earning extra income if you own a Lalabag compared to riders who don't.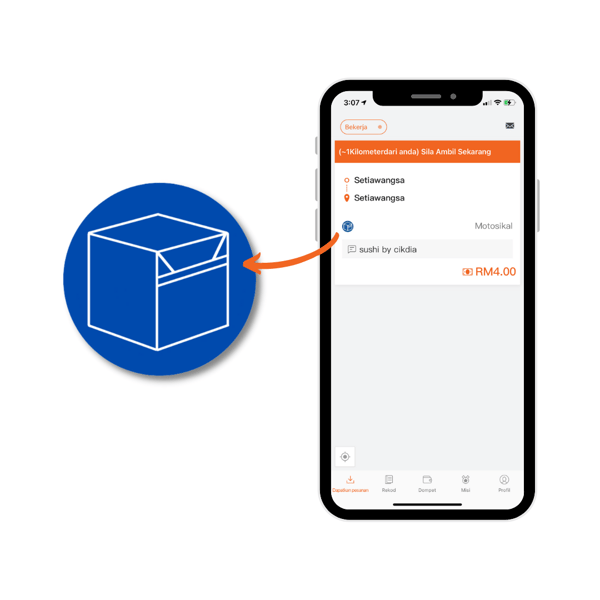 After you purchase a Lalabag, you'll start seeing orders in the Lalamove Driver App with a Lalabag logo.
This logo shows that the customer required the order to be delivered with a Lalabag.
There's no extra charge to the customers for orders with Lalabag. In fact, customers will often opt for Lalabag to make sure their orders arrive in a great shape.
Ultimately, this means riders with a Lalabag will get more orders compared to riders without one.
2. A Container For All Sorts Of Items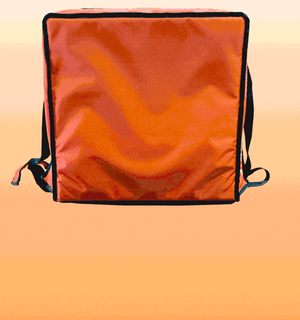 The Lalabag is an ideal medium to secure these items when you're out there weaving through tight traffic:
Food and beverages for small gatherings

Gifts, such as flower bouquet, teddy bear and clothes

Groceries

Small office supplies
In fact, the things that you can deliver with a Lalabag is not limited to the list above. Our delivery partners have even delivered Covid-19 self-test kits, vehicle spare parts and hardware tools.
So yes, having a Lalabag opens your options to take on delivery orders of every imaginable item!
3. Fuss-free Food Deliveries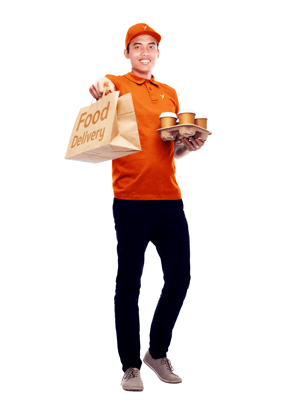 Since the majority of Lalamove motorcycle orders are food deliveries, then the Lalabag will give you a better shot of scoring more orders!
With its heat-insulated feature, food for your customers will stay warm upon arrival.
And let's not forget how Lalabag protects your food on rainy days. Since the bag is waterproof, your customers have no doubts that their food will arrive safely.
In other words:
The Lalabag is a simple yet valuable tool to make sure delivered food remains fresh and delicious. That 5 stars rating? It's in your hands with the Lalabag!

Are You Ready to Own A Lalabag?
If your answer is yes, you have to be aware of its only rule:
You're required to submit a monthly photo of your Lalabag in the Lalamove Driver application.
This requirement ensures we can keep track of our riders who are eligible for Lalabag deliveries.
It's easy isn't it?
The Lalabag can be purchased for RM75 only.
As for now, we only accept payment through Online Banking. Payment through cash is not accepted.
You may walk-in to purchase your Lalabag at Lalamove Driver Center. However, we highly encourage you to schedule a date and time to pick-up your Lalabag. It's more efficient!
Follow the steps below to schedule your Lalabag pick-up: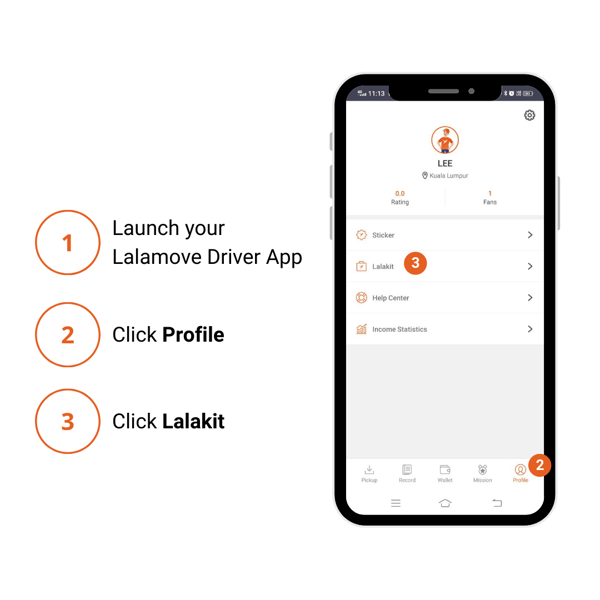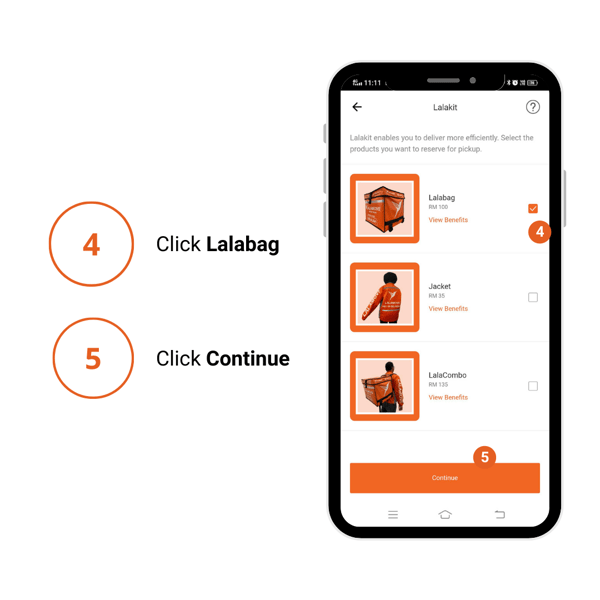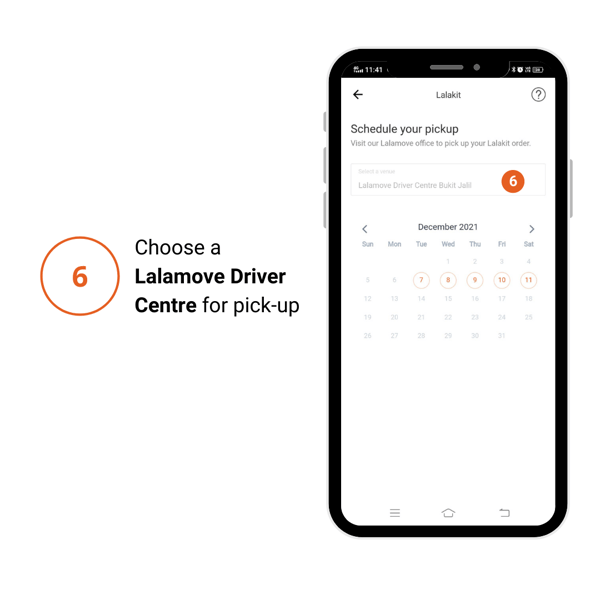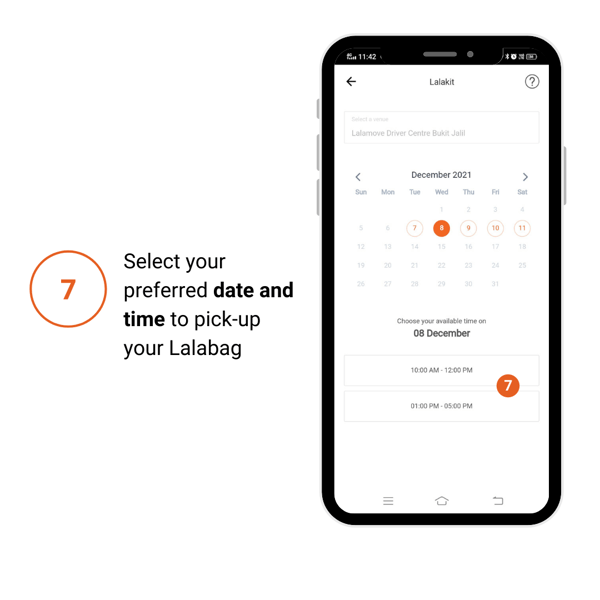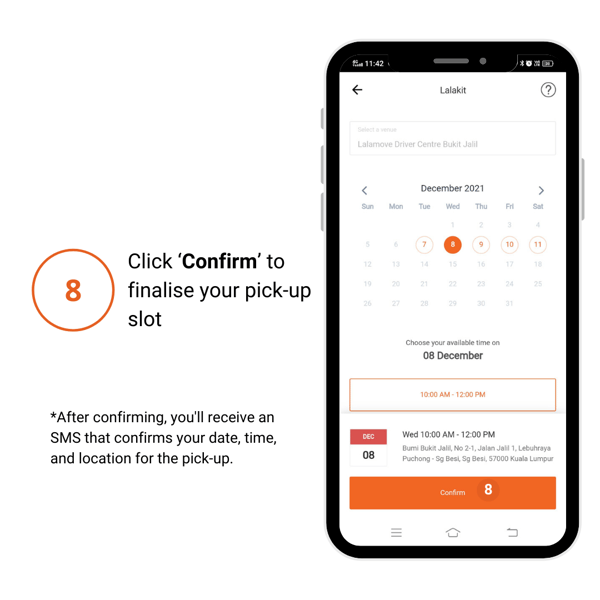 Once, you've scheduled your pick-up, you may visit Driver Centre below:
Lalamove Driver Centre
69, Jalan Tpk 2/8, Taman Perindustrian Kinrara, 47100 Puchong, Selangor
Monday - Friday: 10 am - 5 pm
Saturday: 1 pm - 5 pm
Sunday and Public Holiday: Closed
Lalamove Johor
G-100, Jalan Permas 15/1, Bandar Baru Permas Jaya, 81750 Masai, Johor
Monday - Friday: 10 am - 5 pm
Saturday: 1 pm - 5 pm
Sunday and Public Holiday: Closed
Lalamove Penang
01-02-02, Elit Avenue, Jln Mayang Pasir 3, Bandar Bayan Baru, 11950 Bayan Lepas, Pulau Pinang
Monday - Friday: 10 am - 5 pm
Saturday: 1 pm - 5 pm
Sunday and Public Holiday: Closed
Once the Lalabag is in your hands, it'll be helpful to watch this tutorial on how to set up your Lalabag:
Now, are you ready to deliver with Lalabag?