8 Best Promotions You Can't Miss For A Complete Hari Raya Celebration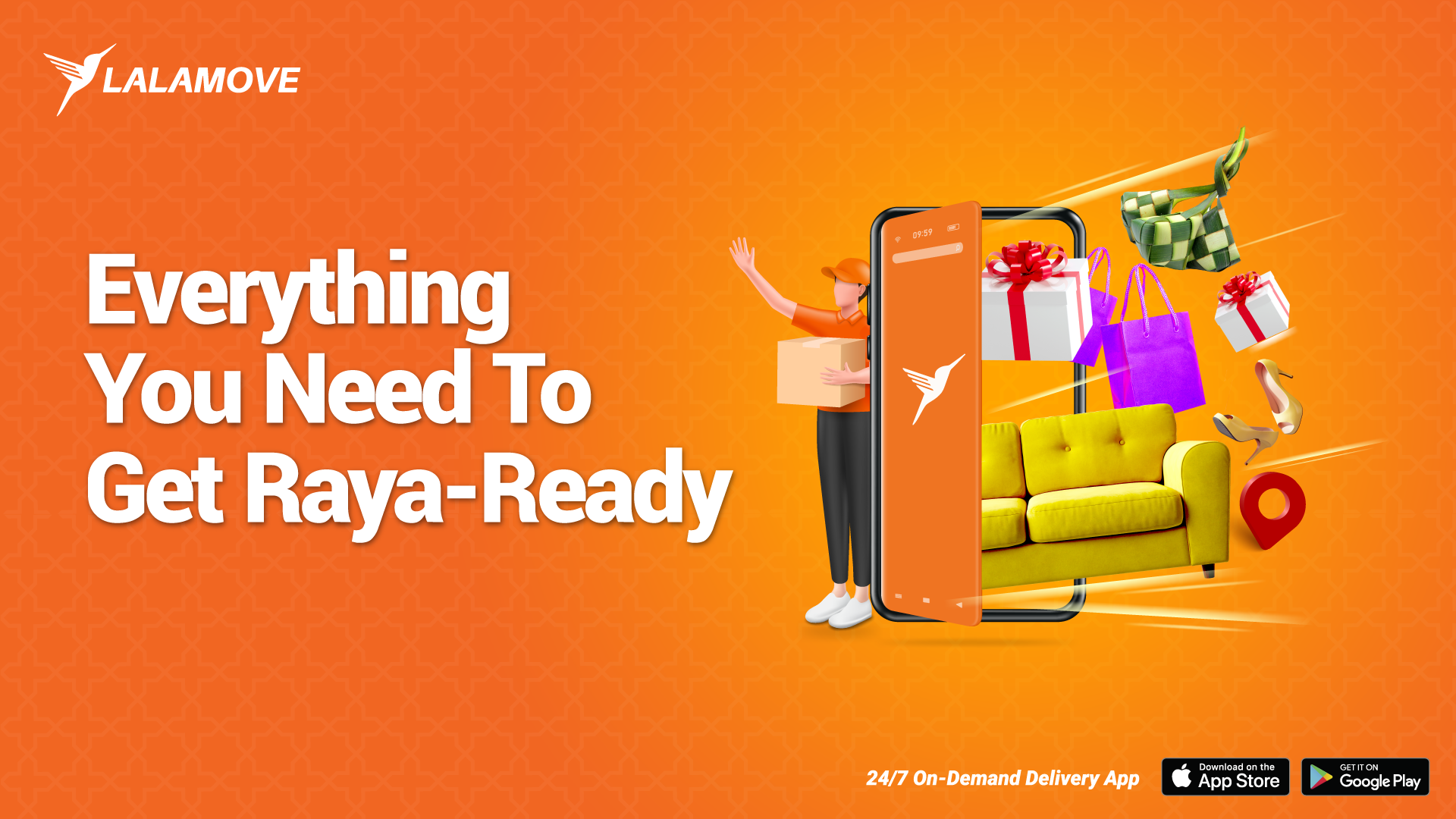 Hari Raya smells like the delightful scent of kuih raya and fragrant lemang that can only be found in kampung. This sensation alone could spring excitement for us to celebrate the joyous occasion!
Aren't you excited already?
But if you still haven't prepared for an unforgettable celebration, we're here to help.
We've rounded up the 8 best promotions that you simply can't afford to miss, ensuring a complete Hari Raya celebration!
Table of Contents
Chan Furniture
Hari Raya is the perfect time to embellish your house with new furniture pieces, right?
Lucky for you, Chan Furniture offers a 7-in-1 furniture package including a sofa, rack, coffee table, bed, cupboard and vanity mirror that can complement your Hari Raya home like never before.
The best part? They're offering instalments from RM199 per month!
Their "Ambil Dulu, Bayar Lepas Raya" promotion also applies to electrical appliances such as washing machines, air-cond and laptops.
Hari Raya Promotions
Purchase furniture pieces and electrical appliances from as low as RM99 per month.
Zeve
Gentlemen, now you too can share Hari Raya spotlight with the ladies!
From linen shirts and trousers to accessories and their gorgeous leather shoes collection, you'll be going to rock a top-to-toe Raya ensemble that's really fly! They're offering up to 50% off too!
Hari Raya Promotions
Use the coupon codes [EIDUP15], [EIDUP35] and [EIDUP75] to enjoy up to 50% off and an additional RM75 off, with a minimum purchase of RM299.
Flower Chimp
"Don't come empty-handed!"
Heard of this? Well, this statement rings especially true during Hari Raya!
If you're looking for something to bring to open house, then look no further than Flower Chimp's Hari Raya hampers!
Flower Chimp has masterfully assembled an exquisite collection of hampers, designed to transform any individual's Hari Raya experience into an unforgettable and cherished occasion. Did we mention that they're budget-friendly? 🥳
Hari Raya Promotions
From 10th April 2023 to 22nd April 2023, get 10% off at their website with coupon code [LALARAYA].
Cadeau
At Cadeau, you're in for a treat with their Hari Raya gift sets that are the perfect blend of old-school nostalgia and contemporary flair.
Carefully curated with high-quality products, we bet it's easy for you to fall head over heels for their traditional baskets. This gift will surely evoke sweet childhood memories that could resonate with everyone's Hari Raya experience.
Their Royal Raya Delight set comes with a price tag of RM200. You'll get a pineapple tart, a chocolate cookie, a tub of kuih bahulu, a tub of premium dates and several pieces of dodol and Ferrero Rocher chocolate.
Hari Raya Promotions
Enjoy a 10% discount when you purchase from 12th April 2023 to 19th April 2023.
Qra
Pronounced as Q-ra, this urban neighbourhood grocer offers cookies, freshly cooked hot meals, groceries and many more that can jazz up your Hari Raya celebration!
The best part of their offerings is their Build-Your-Own-Hampers promotion.
All you have to do is select your hamper contents (from beverages and snacks to dry food and pretty much anything you want.) Then, Qra will spruce up the deco with a gift basket, ribbons and greeting cards for you!
After all, nothing screams "love" like a personalised gift!
Hari Raya Promotions
Apply coupon code [23DuitQRaya10] to get RM10 OFF for orders above RM200. Get your hands on Qra's exclusive Raya packets (4 designs in a pack) when you spend a minimum of RM80 on a single receipt.
Amani Gift Shop (Malacca)
With over a decade of experience in baking and gifting, Amani Gift Shop is a go-to stop for Hari Raya hampers and gifts that will surely melt the hearts of anyone you're trying to impress… future in-laws maybe? 🤭
Located at Bazar Hang Tuah Mall, this brand offers a wide array of kuih raya, including the crowd's favourite: tart nenas and kuih kapit. Don't worry if you're among the last-minute gang. They accept orders even on the first day of Hari Raya!
Hari Raya Promotions
Their Hari Raya hampers are available from as low as RM80.
Kafe Kueh Melaka (Malacca)
This humble restaurant in Melaka is a champion when it comes to traditional Malay kuih-muih that are suitable for hi-tea and gatherings of any size.
If you're looking for the most scrumptious and various kuih options for your upcoming Raya open house, we can't recommend them enough!
Just don't forget to order popia basah, nona manis and kuih cara berlauk – their best seller!
Hari Raya Promotions
Kafe Kueh Melaka offers an affordable range of kuih-muih from as low as RM3.50 for five pieces.
Cake By Fash (Johor Bahru)
Hailed from Johor Bahru, this humble outfit bakes and sells cookies fresh from the oven.
Cake By Fash's Hari Raya cookie gift comes with a range of delicious treats such as plain butter cookies, raspberry butter cookies, Biscoff cornflakes, and Callebaut choc chips – all for RM80!
Trust us, they make the perfect gift for anyone you have in mind 😉
Hari Raya Promotions
Their Hari Raya cookies include a special box, wrapping and wish cards for RM80 only.
Don't Forget To Include These Promotions To Your Hari Raya Checklist!
If you're excited about Hari Raya just as much as we are (who else can't stop singing Balik Kampung?), then it's time to place your orders with these shops.
To make your preparation less time-consuming, don't forget that these brands can deliver straight to you with Lalamove!
Selamat Hari Raya Aidilfitri!