9 Ways to Celebrate International Cat Day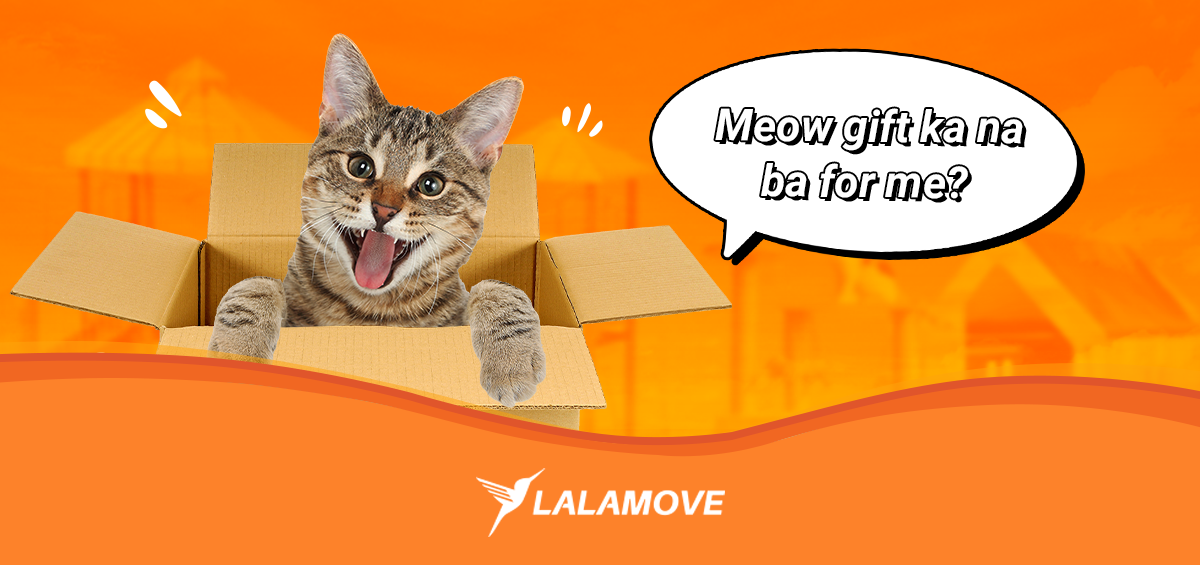 Did you know that August 8 is a day devoted to cats? Yes, it's the day of the feline alphas and queens -- it's International Cat Day! So cat lovers, unite! This is the purr-fect day to give our fur-babies some of their favorite treats, gifts, and more.
Make your cat's nine lives more memorable with these 9 ways you can celebrate this paw-some day (expect a lot of cat puns in this article).
1. Adopt or rescue a cat
Here's a bit of a history lesson. In 2002, the International Fund for Animal Welfare (IFAW) established International Cat Day -- also known as World Cat Day -- to "rescue and protect animals from around the world".
So this is the best way to celebrate the day, but only if you're prepared to welcome a cat into your home.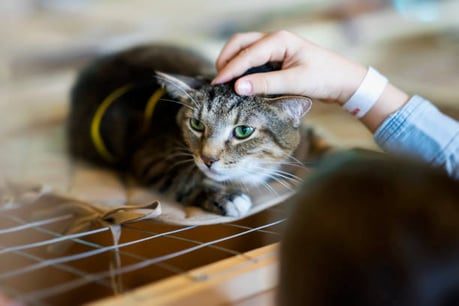 2. Volunteer at an animal shelter
If you can't adopt a cat at the moment, volunteer at the nearest animal shelters. They will appreciate the extra help, plus the fur-babies would adore some extra lovin' on that day! Play with the cats up for adoption, feed them a little extra (just a tad), clean the cages and the litter boxes, give more belly rubs, and basically anything to help out the team at the shelter.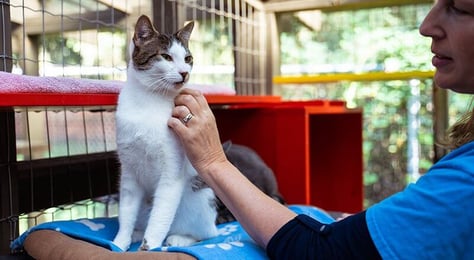 3. Grooming time
Help your cat get rid of fur and hairballs with grooming time. Brush them yourself (though some cats don't let you brush them) to spend some extra bonding time. Or take them to the groomers for some pampering. Let the elimination of excess fur begin for a gla-meow-rous time!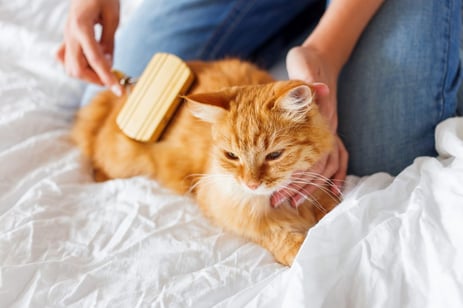 4. Bake a tuna cake
What's the one thing that cats can't resist? Tuna! Celebrate the day with a tuna cake, or maybe even tuna cookies. Let your fur-baby munch on the goodies. And if you need help in buying ingredients, you can always book Lalamove. Our Pabili Service will help you prepare everything else whille waiting for that one missing ingredient.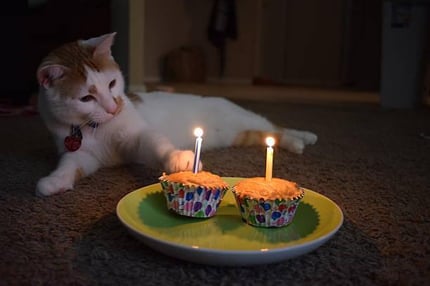 5. Buy their favorite treats
What cat doesn't love treats? If you don't have time too bake, you can always just buy your fur-baby's favorite cat treats! Buy from your go-to cat shop and book Lalamove so you don't have to get out of your home.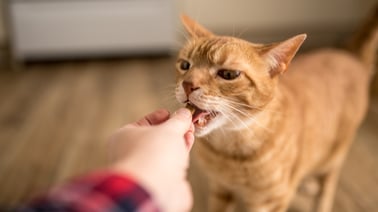 6. Spoil them with new toys
Cats are simple creatures, no matter how high and mighty they may act (or look). A new toy is something they would adore, something to trinkle with all day. There are always new and exciting toys your feline friend is sure to love. It doesn't have to be a super expensive one. A simple laser that your fluffy friend can keep on chasing would do. Some even go nuts over a bubble wrap, a plastic bag, or even or any fabric. Case in point, watch the video below:
7. Get new scratching posts
You know how cats have all this pent-up energy that they go on zoomies just right before you fell asleep? Well, keep them busy with new scratching posts and pads! Let them go crazy in the wee hours of the morning. You can even buy ready-made climbing shelves for cats. If you can't go out to buy them yourself, just book via Lalamove mobile app. Our partner drivers can always pick up and deliver your fur-baby's new scratching posts whenever, wherever.
8. Have a paw-some photoshoot
Commemorate this day! Make it official with a photo shoot. Showcase your purr-etty fur-baby with the help a professional photographer, or maybe a friend who has the gear. If you have the camera, you can always DIY the photo shoot. Let the world know and share your purrfectly adorable photos on social media! You can also print them and collate them in a photo album, something to reminisce over in the coming years.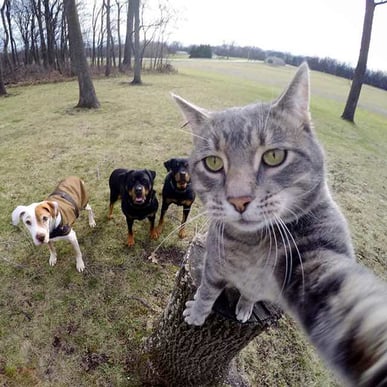 9. Throw a cat party
Who says cats can't have parties? Invite your fellow fur-parents to a cat-themed party. Let the felines be merry and gay! Hopefully, no one scratches an eye out over tuna treats and toys. Make it the most special day ever, complete with party hats and all. Now that's defintely an unforgettable way to celebrate International Cat Day!
Lalamove your cat's food, treats & other needs
Whatever gift or celebration you have planned for your cat on this special occasion, you can always rely on Lalamove for the extra help. If you ever run out of cat kibble or suddenly need to fill up the cat litter with sand, or had the inkling to buy treats for your best-behaved cat, no need to panic -- just go the Lalamove app and book a delivery!
If you don't have the app yet, head over to Google Play Store or the App Store and download it now!
Ready to order? Let us handle your fur-baby's needs.
New to the Lalamove app? Here's a quick guide for newbies!
Book our affordable on-demand delivery service today!