Why Do Online Grocery Delivery with Lalamove?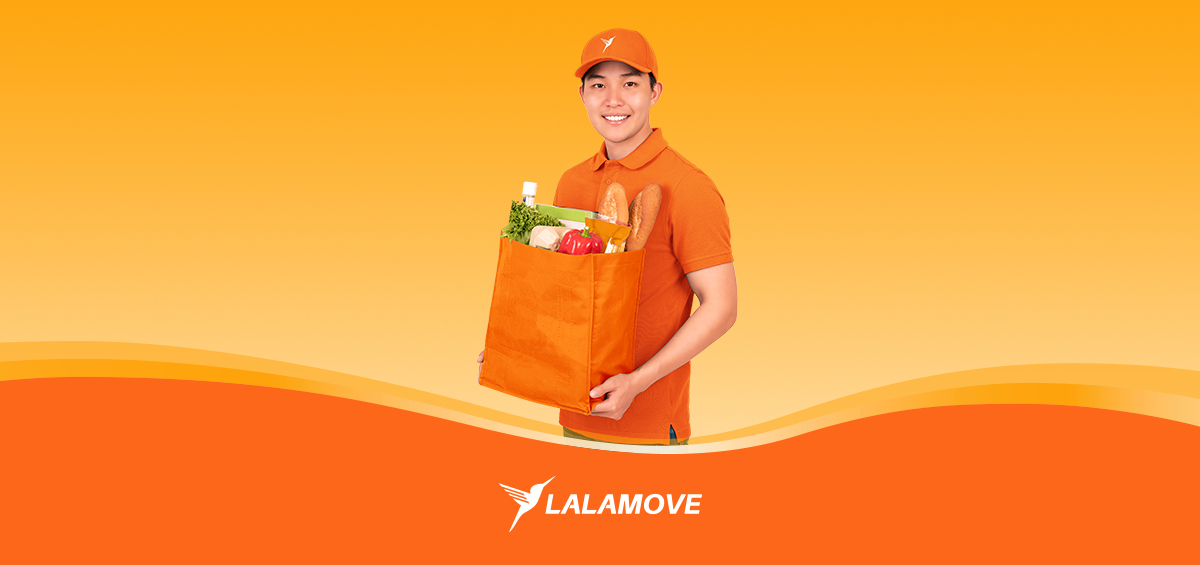 Everyday people are finding delivery convenient and cost-saving, and one of its most popular uses is with online grocery delivery! There are numerous reasons why you should consider grocery delivered rather than going there and lingering around isle 5 for a bar of chocolate you just felt like eating. Lalamove's courier service is ready to help you with your grocery delivery may it be big or small!
Grocery Delivery Saves You from Impulse Buying
To start off, it's obvious to say that online grocery delivery avoids impulsive buying. The advice "Don't do your grocery when hungry" won't apply to you anymore since someone else would be doing your grocery for you! Plus, it keeps your grocery budget intact and you'll more likely to get only what you need. Grocery delivery wouldn't limit you from buying extra stuff, but it helps that you can easily gauge your budget for this week's grocery.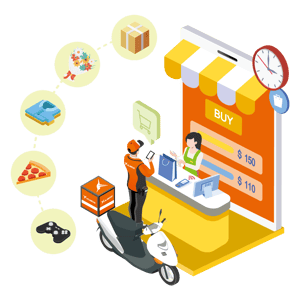 If your online grocery delivery list is short, you can use Lalamove's Purchase Service (also known as pabili service) to book a motorcycle Partner Driver to buy your haul worth ₱2,000 or less!
Grocery Delivery Saves You Time and Gas
Time and gas. How are they related to each other? Well, you might always encounter traffic since we are in Metro Manila. The equation is: Time + Gas = Budget for next week's grocery. You don't want to waste time and money all in one go right? That's why online grocery delivery is here!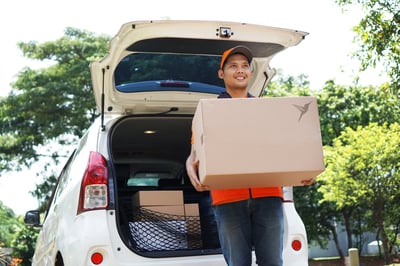 With Lalamove's online grocery delivery, you will be able to save time and gas as we'll be the one who will do the driving and buying for you!
Grocery Delivery Saves You The Trouble
Lastly, online grocery delivery will really bring convenience into your life. You don't need to worry about your child's meltdown in isle 5 simply because he wants more chocolate. You can spend more time doing the important things in life. Cherish family bondings, do a backyard grill, and have all groceries delivered by Lalamove.
Interested? Here's a quick look at the different vehicles available to you which can help you deliver your groceries online! Our 4-wheel vehicles are perfect for bulk grocery delivery, however, you may want to have an internal arrangement with your grocery provider first before booking 😉
DELIVERY VEHICLES
PRICING & RATE PER KM

PERFECT FOR

Motorcycle

Base fare ₱60
+ ₱8/km

Small items like packed meals and food delivery, buy and sell items, accessories, and grocery delivery.

300 kg MPV

Base fare ₱250
+ ₱20/km

Fragile items like cakes, plants, and vases. Small to medium appliances like microwave ovens and desktop computers

600 kg MPV

Base fare ₱350
+ ₱25/km

Furniture like cabinets, bookshelves, and chairs Items for the office such as tables, swivel chairs and office supplies

1,000 kg Light Truck

Base fare ₱480
+ ₱30/km

Home items such as couches, beds, small refrigerators. Big boxes for the delivery of supplies and other raw materials.
For more details about the Lalamove delivery rates, you can check our pricing page.
Want to try Lalamove's courier service for your online grocery delivery?