How StorageTown Keeps Valuables Safe with 3PL Services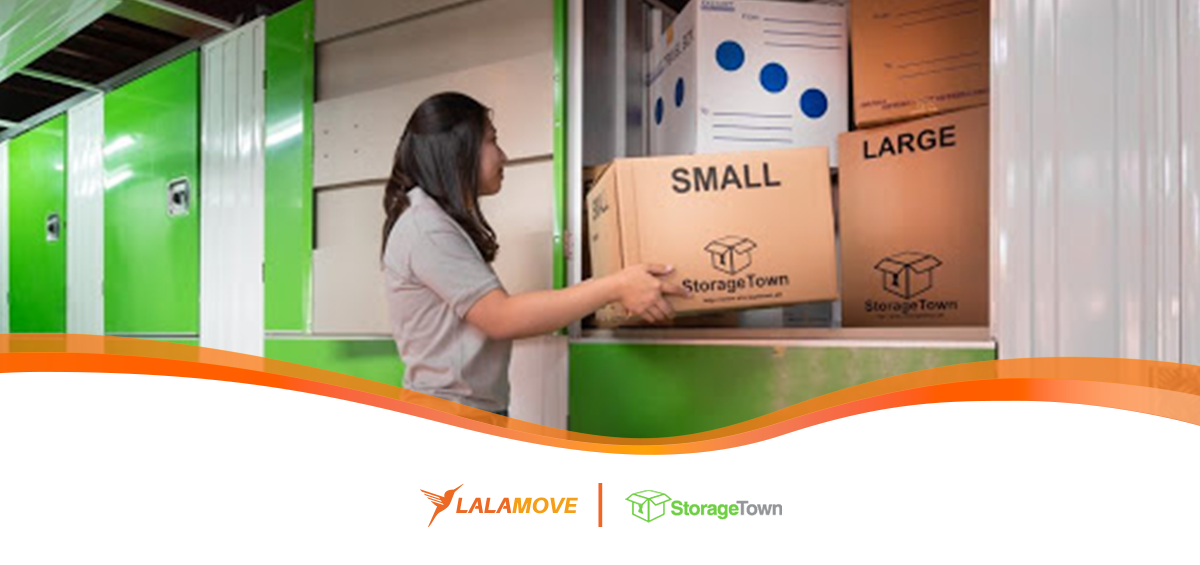 StorageTown, Cebu's premier state-of-the-art self-storage facility, is trusted by many to keep their business and personal items secure. To provide the best service, StorageTown has to ensure that the items entrusted to them are safe from customer pick-up at their facility.

That is why they partnered with Lalamove's 3PL solutions via third-party logistics (3PL) solutions in Cebu to manage their on-demand delivery needs for big and bulk items.

We spoke with Chaz Cokaliong of StorageTown to learn about their story and how they are changing and challenging the growing business landscape in Cebu!
Scalable 4-Wheel vehicles provide ease in delivering bulky items

Wide delivery coverage — from Metro Cebu, Minglanilla, Lilo-an, whole Mactan island, to Busay.

Affordable on-demand MPV and Light Truck delivery
StorageTown is a joint project and business of the Cokaliong siblings, Chase, Chesna, Chanel, and Chaz. The siblings are no strangers to the world of entrepreneurship as they hail from one of the most prolific business families in Cebu who owns the Cokaliong Shipping Lines.

As third-generation Cebuano entrepreneurs, Chaz shared they always had the knack for spotting business opportunities that could help other Cebuano businesses grow, which is why they started StorageTown.

Now, StorageTown offers over 60 different storage sizes for the needs of any Cebuano who has to optimize their business operations or simply declutter.
"Lalamove's affordable on-demand MPV and Light Truck delivery has been instrumental in making operations smoother"
- Chaz Cokaliong, Director, StorageTown


THE CHALLENGES
Chaz said he and his siblings dreamt big, so they invested quite a lot to ensure their storage facility is top-notch. Acquiring in-house delivery vehicles, such as a 4-wheeler truck in Cebu, to help their customers move their big and bulky items was another move.

But in-house delivery can only do so much. As their business is growing, so is the demand for their service, so they sought for a delivery partner that can help them with their logistics needs anywhere via last mile delivery in Cebu.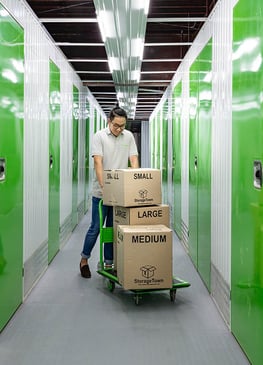 It is important for StorageTown to extend the same high-quality service to their customers be it with their in-house delivery or their third-party logistics (3PL) provider — Lalamove for Business. Aside from a wide delivery coverage in Cebu, the logistics partner has to be cost-efficient, scalable, and trusted by Cebuano businesses. Luckily, they found all these in Lalamove.
THE SOLUTION
When the Cokaliong siblings saw the growing demand for their services, they knew they had to get professional support, especially with logistics. This is when they found Lalamove, Asia's leading on-demand truck delivery Cebu area. Lalamove's wide array of 4-wheel vehicle options, from delivery vans and light trucks for trucking service, was perfect for StorageTown's logistics needs.

Since these vehicles could be booked on-demand, they were easily scalable.

Another convincing factor for Chaz was the business-friendly delivery rates of Lalamove. With MPVs starting at ₱225 only, businesses can enjoy cost-effective same-day delivery at the palm of their hands. Even Cebu delivery truck rates are so affordable!
DELIVERY VEHICLES
PRICING & RATE PER KM

PERFECT FOR

300 kg MPV

Base fare ₱225
+ ₱20/km
Fragile items such as cakes, plants, and vases. Small to medium appliances such as microwave ovens and desktop computers


600 kg MPV

Base fare ₱250
+ ₱25/km

Furniture such as cabinets, bookshelves, and chairs fit perfectly in this vehicle. Items for the office such as tables, swivel chairs and office supplies

1,000 kg Light Truck

Base fare ₱450
+ ₱30/km

Move home items such as couches, beds, refrigerators. Big boxes for the delivery of supplies and other raw materials.
Lalamove's services also reach far and wide in Cebu with a delivery coverage spanning Metro Cebu up until Minglanilla down South, Lilo-an to the North, the whole island of Mactan to the East, and Busay on the West. This undeniably helped StorageTown in serving and reaching more local businesses who wanted to avail themselves of Cebu's first state-of-the-art self-storage facility.
THE RESULTS
There's nowhere to go but up for StorageTown. The growth of businesses in Cebu can only lead to increasing demands for smart and insightful business solutions such as storage facilities. And with Lalamove by their side, StorageTown is just going to keep growing.


According to Chaz, Lalamove's affordable MPVs and light trucks help in making their business operations smoother, which, in turn, enables StorageTown to provide a better customer experience. Check Lalamove's affordable delivery truck price Cebu now! Seamless and convenient logistics is what we, in Lalamove, hope to deliver for StorageTown.
Watch Chaz Cokaliong as he talks about the secret of StorageTown's success:

Would you like to explore new delivery solutions for your business?