The Convenience of Online Business From Home this 2023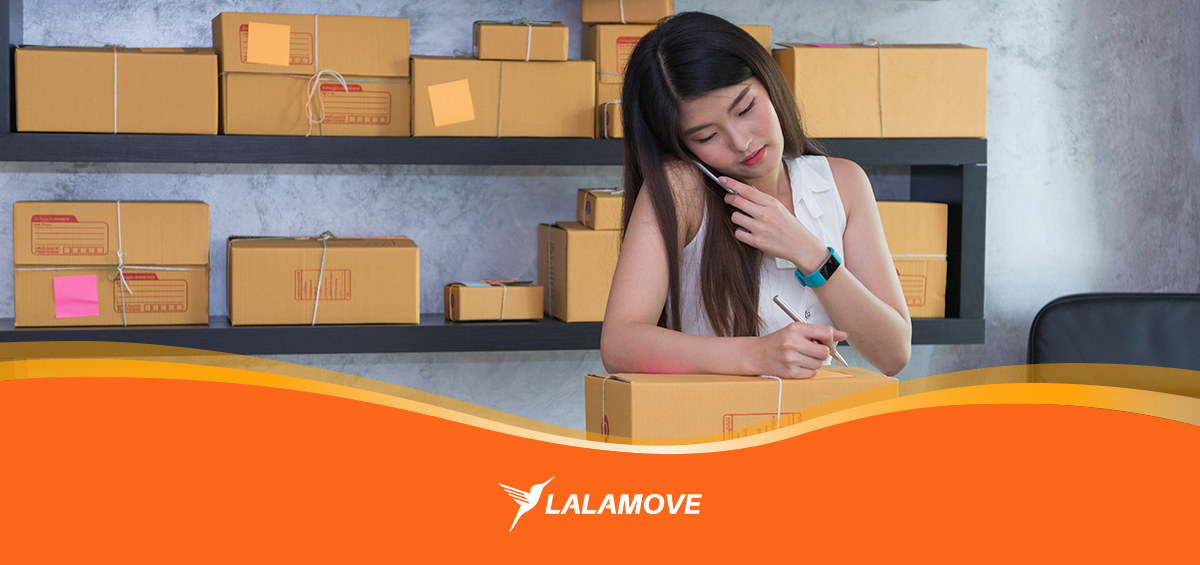 With the internet revolutionizing all our lives, many are looking at online selling as a viable business opportunity. Fortunately, Lalamove is here to help aspiring online businesses from homeowners with the best delivery service in the metro. More than just providing lipat-bahay trucks, with our same-day delivery service, Lalamove is able to connect owners of small businesses to a wider range of customers.
According to a report by CNN Philippines, e-commerce is growing at an exponential rate in the country and is expected to grow to up to 5 to 7 percent in the next few years. This is driven by the Filipinos' high internet usage, particularly in social media and Carousell, where many online sellers set up shop. There are also platforms such as Shopee and Lazada that help simplify and operationalize the business of online selling. These opportunities are good for all Filipinos who want to start and expand their online business from home by venturing into e-commerce.
To reach further, an online business has to have a trusted courier with affordable delivery fees -- or lipat-bahay truck rates -- who will provide the best delivery service for small businesses in a fast, easy, and affordable way, and to do that, your express delivery partner has to have these features:
Delivery App on Mobile or Web
One of the benefits of an online business from home is that you can take it wherever you go, which is why your on-demand delivery service has to be as mobile as you. Having an on-demand delivery partner who is available on both an easy-to-use app and a more powerful web platform will help you deliver your online products more efficiently to your customers. Lalamove can do this through our app on the Play Store and App Store and our web app at www.web.lalamove.com.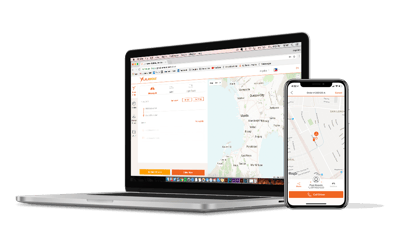 Variety of Delivery Vehicles
A flexible online business from home has to have a delivery partner that is just as flexible. Having a courier who can deliver anything from small products to big and bulky items can be helpful in making day-to-day operations easier. That's why for an online business from home, a delivery partner with a wide variety of vehicle options matters a lot. Lalamove has the widest options of delivery vehicles from motorcycles, MPVs (vans & utility vehicles), and Light Trucks (FB Trucks/L300) that are ready to take on any of your logistical needs, like business deliveries or lipat-bahay trucking services.
DELIVERY VEHICLES
PRICING & RATE PER KM

PERFECT FOR

Motorcycle

Base fare ₱60
+ ₱8/km

Small items such as packed meals and food delivery, retail buy and sell items, accessories, and grocery delivery.

300 kg MPV

Base fare ₱250
+ ₱20/km

Fragile items such as cakes, plants, and vases. Small to medium appliances such as microwave ovens and desktop computers

600 kg MPV

Base fare ₱350
+ ₱25/km

Furniture such as cabinets, bookshelves, and chairs fit perfectly in this vehicle. Items for the office such as tables, swivel chairs and office supplies

1,000 kg Light Truck

Base fare ₱480
+ ₱30/km

Move home items such as couches, beds, refrigerators. Big boxes for the delivery of supplies and other raw materials.

2,000 kg Light Truck

Base fare ₱2,000
+ ₱50/km

Biggest vehicle option, great for moving offices. Bulk items for retail, events, and construction are great, too.
To know more about these, visit the Lalamove pricing page.
Trusted Express Delivery and Feature-Packed Service
Having an online business from home exposes you and your customers to some risks. Add inconvenience on top of that, and you're in for a headache. If you are looking for the best delivery service to partner with for your online business, it would be great to have one that is reliable and tested by many businesses and is considered a market leader not only in the Philippines but the rest of the world.
Lalamove is the leading on-demand delivery platform in Asia and is a feature-packed courier offering same-day delivery service. Our real-time GPS tracking technology gives you the peace of mind whenever you make a delivery. You can even share the tracker with your customers easily so they know when to expect the delivery. Aside from this feature that ensures easy and secure deliveries, Lalamove has other services that can help make business deliveries easier for you and your customers such as cash on delivery, purchase service (also known as pabili service), and many more!
If your online business from home even has its own website, you can enjoy a seamless process by using Lalamove's API integration to automate deliveries, like truck delivery. With it, we can make placing delivery orders hassle-free not only for your customers, but also for you! Contact our sales team now to learn how at sales.ph@lalamove.com.

Starting an online business from home can be challenging. But with the right delivery partner and courier service offering any delivery via truck or motorcycle, success is achievable and so is reaching more customers.
Want to take your online business delivery to the next level?
Disclaimer: This blog has been optimized as of March 2023.