6 Equipments to Build Your Home Gym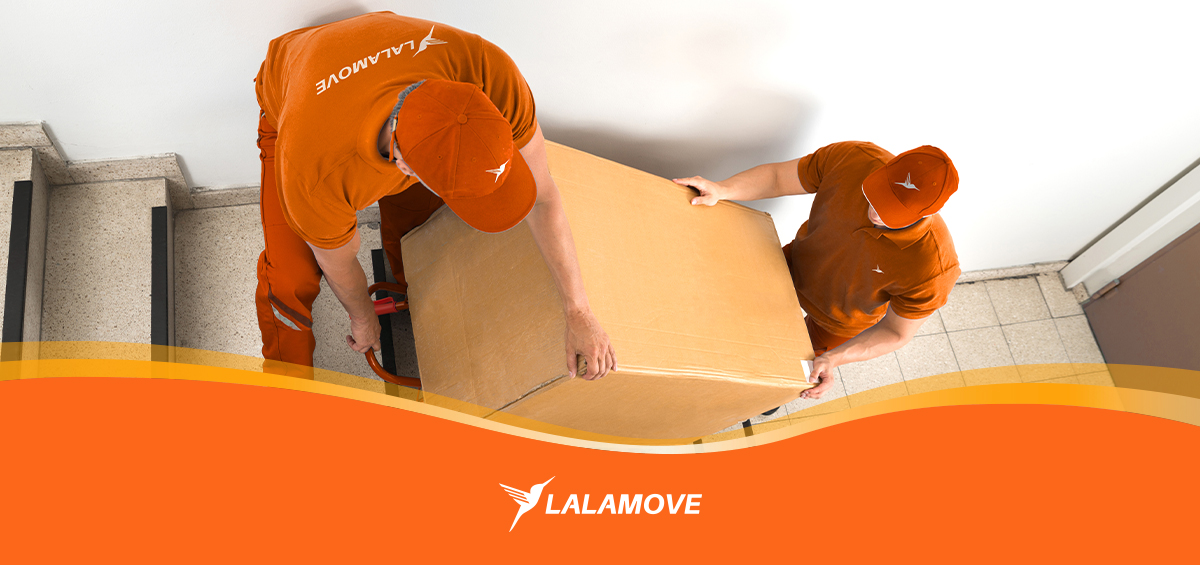 Looking for a lipat bahay truck to carry your exercise equipment? At-home gyms are most likely going to stay what with the hybrid workplace setup slowly easing in. And yes, you can have them delivered straight to your home with your trusted courier for same-day delivery: Lalamove!
No need to buy big and expensive exercise equipment to achieve your body goals. Having the right tools to get you started is enough. Whether you're a gym rat, a first-timer with "summer bod goals", or someone who simply wants to jump back in and maintain a healthy lifestyle, this list of workout tools will definitely get you right back on track!

Here are five essentials to slowly build your own home gym:


Disclaimer: This blog has been updated as of March 2023.




YOGA MAT



One of the ways to take the step toward an active lifestyle is by having a yoga mat. Contrary to its namesake, a yoga mat is not just for a ~zen~ yoga session because they are versatile and can be an excellent addition to other types of exercises.


Keep in mind, however, that not all yoga mats are created equal. A quality yoga mat is extremely important to help maintain balance and have the right posture. Plus, it's like hitting two birds with one stone because exercising at home with a good yoga mat could improve your physical and mental health.


Be it a yoga session or an extensive workout, a yoga mat would definitely be your BFF.


First things first, you should find an area where you could place your mat that gives your body enough support to do your exercises. Own that space for your yoga mat and your workout sessions. This can also position your mind and prepare your body for the process.


With all these in mind, you can start looking for a yoga mat now. If your mind is made up and you're very excited to kick things off, we can safely deliver it within the same day!




DUMBBELLS



Dumbbells are one of the most sought-after gym equipment because they are highly versatile and are proven effective when used correctly. Using dumbbells regularly and properly is a great way to improve your strength and tone your muscles. Even runners are advised to include strength training in their regular workouts.


Plus, including this exercise equipment in your workout routine would show a number of different muscles you didn't know you had. So, tone those muscles and achieve that body goal when you get your own pair of these.


But remember, there are proper dumbbell techniques for you to follow. You have to check these to see what your body needs and can accommodate. It is in doing the correct dumbbell techniques that will help you achieve the results you want to see for your physique.


Another great thing about this exercise equipment that comes in pairs is they can help you in a variety of workouts that suits your liking. Whether it's for muscle building, strength training, cardio health, weight loss, muscular endurance, bone health, and many more, you will find dumbbells an absolute necessity for your at-home gym.


Apart from their versatility and effectiveness, dumbbells are the perfect workout tools at home because they are (1) inexpensive, (2) easy to use, and (3) easy to store.

WEIGHTED JUMP ROPE


Did you know that 10 minutes of jumping rope is almost exactly equivalent to a 30-minute jog? In fact, doing this workout burns more calories (10 calories per minute) than jogging, cycling, and swimming. Wow! Jump your way into that! So if you want to have killer abs, this equipment is definitely a must-have in your at-home gym.


Did you also know that consistent jump rope sessions can make you smarter?


That's right! According to the Jump Rope Institute, jumping rope does indeed make you smarter as it helps in developing the left and right hemispheres of your brain. This development is vital in improving your memory and reading skills, and in enhancing your special awareness, making you more alert. It's not just for a healthy physique; it's also for the mind!


RESISTANCE BANDS


While they come in candy-colored products, resistance bands can actually mimic most free-weight exercises, such as presses and rows. This workout equipment is just what you need to maintain good form, balance, and focus. Compare it with instant coffee, and it's a 3-in-1!

If you're looking for an affordable addition to your workout tools at home, resistance bands are definitely a good choice. If you want to start strength training but are afraid of the risks of dropping a heavyweight kettlebell on your foot, resistance bands are for you.


Plus, these elastic but not-that-easy-to-stretch bands are not as pricey as your think they are. So if you want to improve the quality of your exercises, this is the sign you have been waiting for. Purchase resistance bands at your nearby exercise equipment store.


Take note, however, that as simple as resistance bands may seem, they have different varieties. These elastic exercise equipment vary in terms of shape and size. There are two kinds:
Looped bands, which can be shorter and thinner or longer and thicker, are also called mini bands or thera bands.
Non-looped bands, on the other hand, are those available with or without handles.







TREADMILL



Is cardio your thing? If yes, a treadmill sounds like a need for your at-home gym! This is a piece of helpful fat-burning exercise equipment. After all, treadmill exercises are proven effective at increasing heart rate to a healthy level.

One of the many benefits of this equipment is that YOU are in control. You are free to customize the workout to your liking and capability, depending on your fitness level. With all the features of the treadmill, from speed to incline, from warm-up to cool down, from a timed session to a free-time run, you have full control over the machine.

To sum it up, a treadmill's three main benefits are weight loss, improved heart health, and muscle toning.


But how can this big, heavy machine be delivered straight to your doorstep, hassle-free? Well, you can always go for Lalamove's lipat bahay truck for rent! Trust our truck services to work wonders when it comes to heavy-lifting. Whether you're nearby or in need of our long distance delivery, Lalamove's lipat bahay truck rates are friendly enough for your exercise equipment needs.
STATIONARY BIKES
This one is a pretty common exercise equipment at home. Why, you ask? Compared to other types of cardio equipment, a stationary bicycle puts less stress on your joints, while still providing an excellent aerobic workout.

If you enjoy working out alone, you could also turn up the music & dance to your go-to workout song while riding your stationary bike! Make it fun by creating a workout playlist. You won't even notice that you're burning all the baby fats you wanna lose.

Hit those pedals and your body goal will surely meet you sometime in a few weeks! With consistency and a proper diet, of course.

Given the weight of most stationary bikes, having them delivered safely if you do it yourself can be tricky -- for you and your vehicle. The good news is, this is where Lalamove comes in. Looking for lipat bahay trucking services? Look no further. We have delivery trucks suited to your at-home gym equipment needs.


With all these essentials, the next step is to find the right exercise equipment stores that will provide exactly what you are looking for. And if the equipment you're buying are from different stores, Lalamove's multi-stop delivery is here to save the day -- and help you save more! In case you're wondering what we can and can't deliver, click here to check it out!

Once you have decided to avail the must-have exercise equipment, you can also have them picked up in-store and paid for by our Partner Drivers via Lalamove's purchase service (pabili service). And hey, you can even opt for cash on delivery if that is what the store requires.


Book Lalamove, your trusted on-demand app for same-day truck delivery, and get all these essential at-home gym tools whenever you're ready!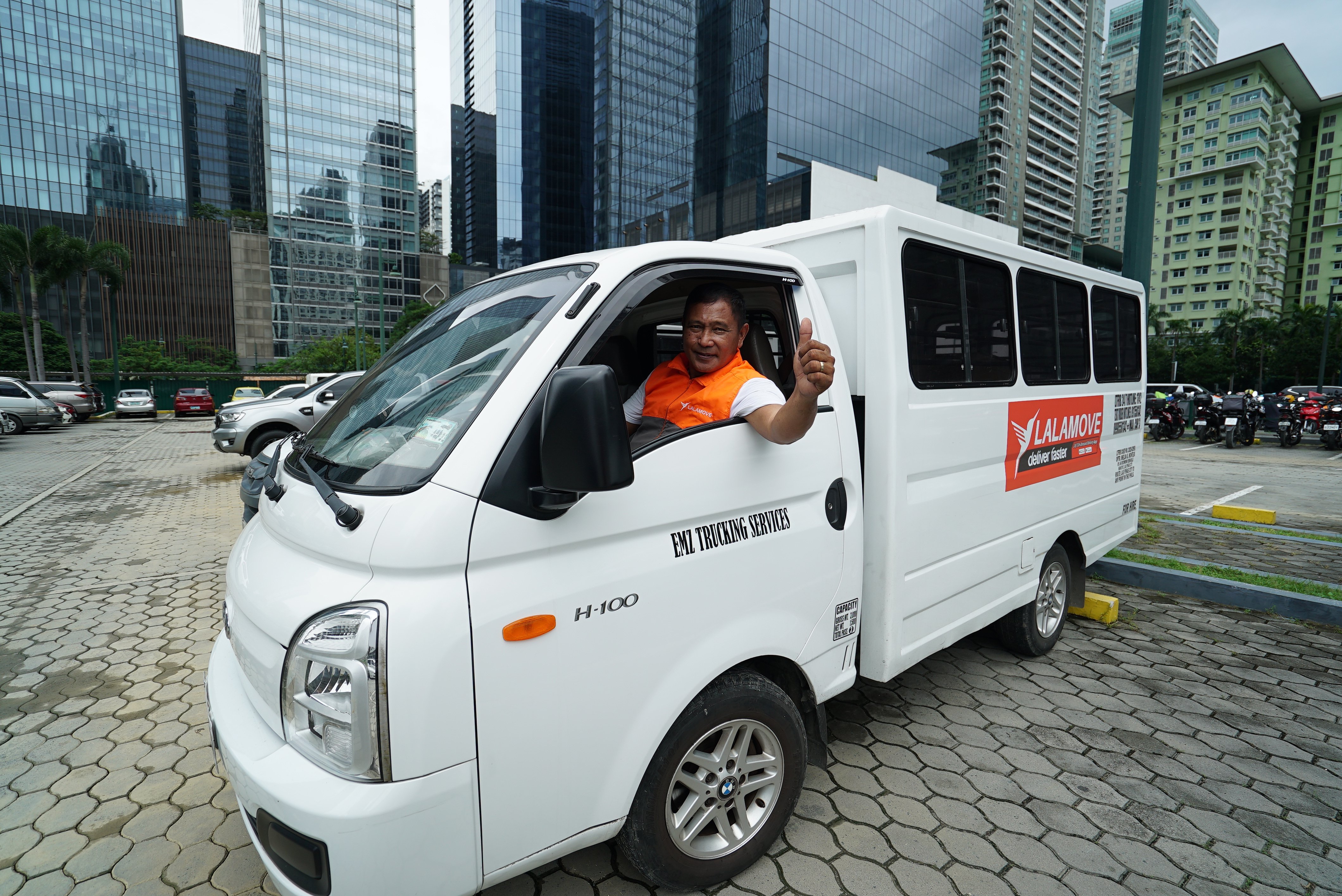 Want to try our lipat bahay trucks?