Delivery Guidelines: What Lalamove Cannot Deliver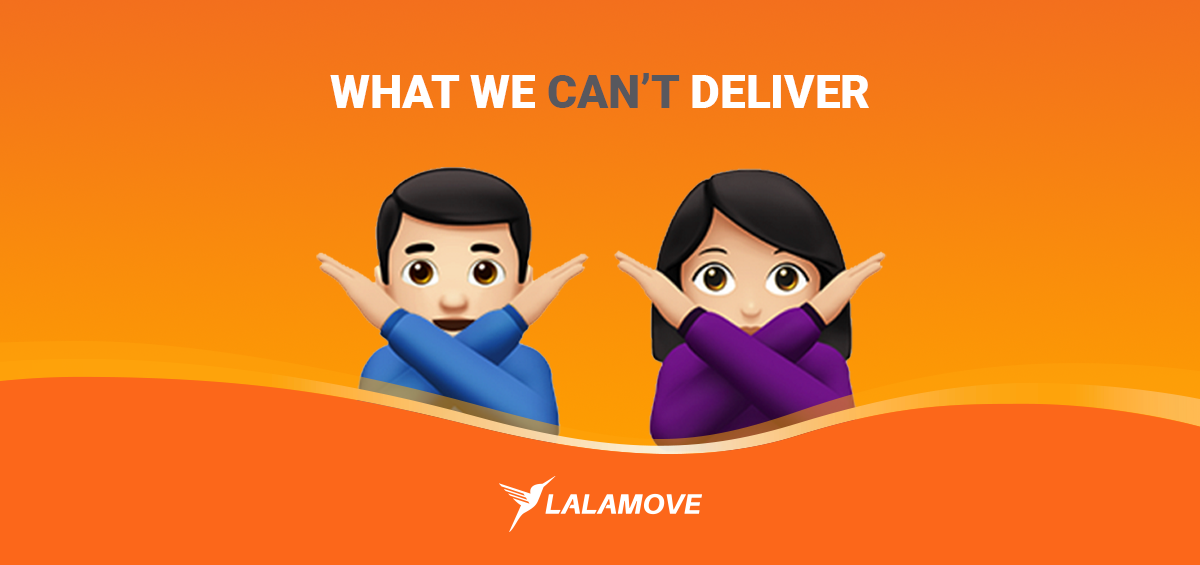 Can Lalamove deliver pets? How about laptops, air fryers, and other gadgets and appliances? Do Lalamove riders accept wrapped gifts for delivery? What are their regulations for courier services? We often get questions about what Lalamove cannot deliver in the Philippines, which is why we're here to answer them!
Generally, there are two things Lalamove cannot deliver: breathing or living things, and illegal or hazardous items. Here are the clear guidelines on what we cannot deliver for you through our trusted partner drivers.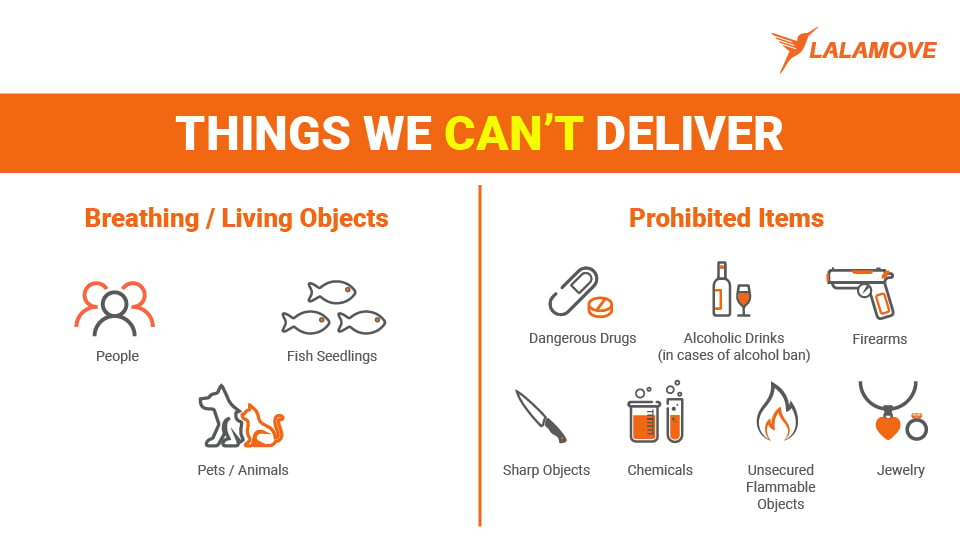 Breathing or Living Things
As an on-demand delivery app, we dedicate ourselves to making it easy to deliver items, which excludes living things. So the answer to the question "Can a person ride a Lalamove vehicle?" is a no. Lalamove cannot deliver pets and other living creatures.
Illegal Drugs
Well, no one should really have illegal drugs in the first place, so it's expected that Lalamove cannot deliver these items. Our courier partners service those who understand the fine line between legal and illegal. Illegal or contraband items -- which shall include alcohol (in cases of alcohol ban) too -- are prohibited.
Contraband Items
Moreover, for the safety of our partner drivers, we decline to deliver sharp objects, firearms, and chemicals that could potentially stab, shoot, or burn the partner driver while en route to the drop-off point. Jewelry, while not exactly illegal, also cannot be transported via Lalamove.
This guideline includes all delivery vehicles, from motorcycles to MPV and Light Trucks for trucking service and delivery vans. Our team and Partner Drivers strictly implement this, and we expect our customers to follow as well. If the item you want to deliver isn't on this list, then you can try our courier service!
But apart from these few items, Lalamove can deliver basically anything under the sun. So, go ahead and book a fast and convenient same-day delivery service through your trusted courier now!
Disclaimer: This blog has been optimized as of May 29, 2022.
Need to deliver something?
Nothing is too far for your trusted delivery partner.