Lalamove launches first Sustainability Report with 'glocal' approach to drive change across operations in Asia and Latin America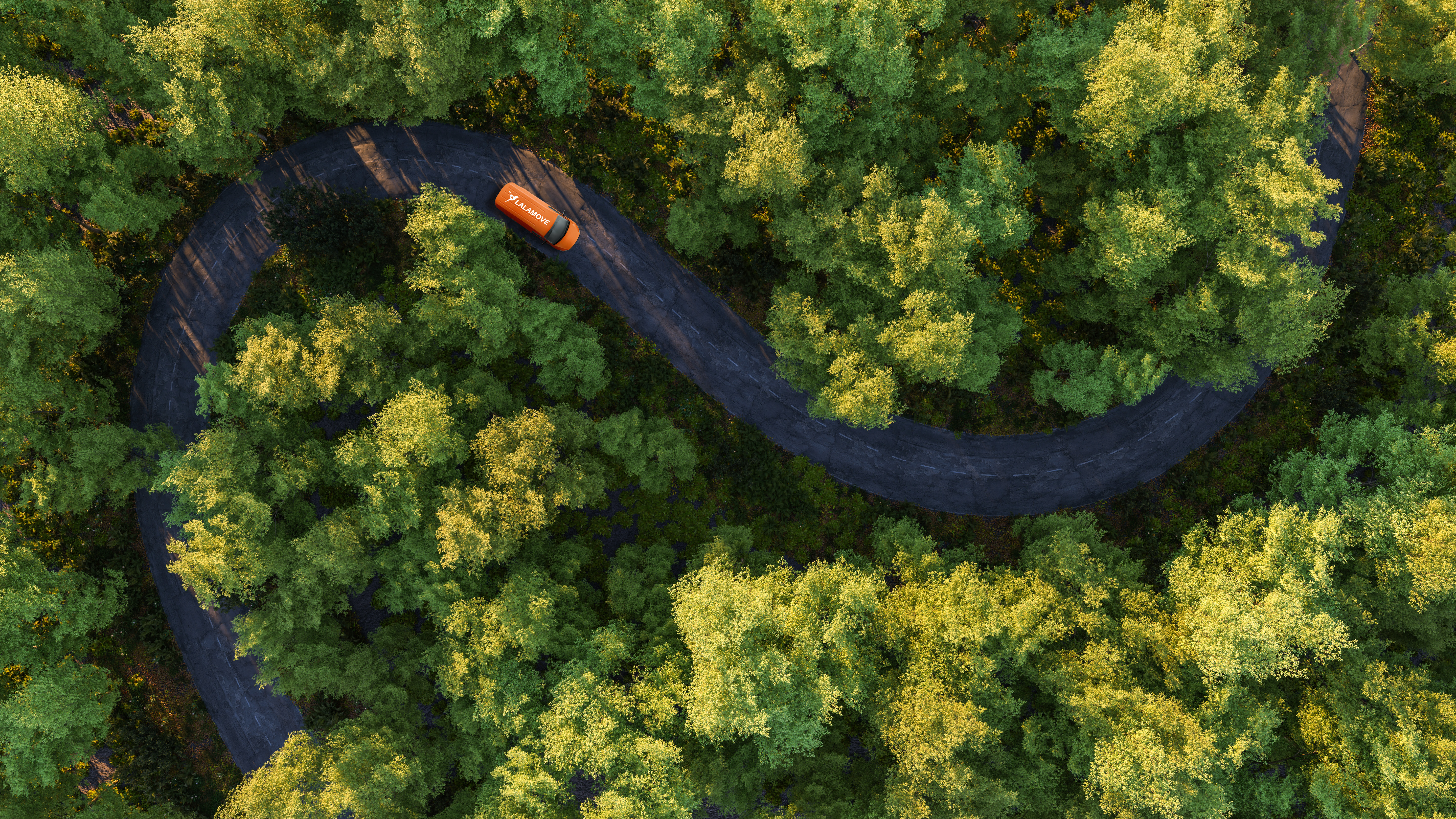 The report details Lalamove's sustainability approach under four key pillars: Greening Every Move, Creating a Safety Culture and Vibrant Gig Ecosystem, Building Sustainable Cities and Communities, and Committing to Sustainable Governance

Lalamove is dedicated to enhancing delivery efficiency, promoting new energy vehicle adoption, and continuing to uphold its 99.9% injury-free operation rate
Lalamove, the leading on-demand delivery platform, unveiled its Inaugural Sustainability Report 2022: Driving Sustainability to Deliver Success. The report details Lalamove's 'glocal' and human-centric approach to sustainability under four key pillars: Greening Every Move, Creating a Safety Culture and Vibrant Gig Ecosystem, Building Sustainable Cities and Communities, and Committing to Sustainable Governance. These pillars cover different facets of Lalamove's operation while targeting its key stakeholders and partners, which include SMEs, partner drivers, its employees, and the community it belongs to.
"Logistics is the connector and the growth engine of the world's economic and social activities and we have been a catalyst in making delivery fast and simple through technology since our company was founded. As we enter our 10th year of operations, we hope to propel that change further by going the extra mile to ensure logistics are sustainable across the markets we operate in," said Lalamove Director of Corporate Affairs Bill Li.
"The Report demonstrates a new step forward in our commitment to incorporating environmental, social, and governance considerations into our operations and future plans, with strategies aligned with the United Nations Sustainable Development Goals (UN SDGs). It also lays the foundation for strengthening our communications with stakeholders. Together, we drive and deliver positive change in every mile we move."
Greening Every Move – Enhance efficiency and reduce carbon emissions through technology, while accelerating the adoption of new energy vehicles
Since Lalamove's inception, the company has been working tirelessly to enhance the efficiency of logistics by minimizing idle resources and improving the utilization of vehicles on the road, powered by its matching system. Matching the right resources with SMEs' delivery needs leads to a strong win-win-win relationship benefiting SMEs, partner drivers, and the platform.
Lalamove has been constantly accelerating the adoption of new energy vehicles by making electric vehicles more accessible to partner drivers. In mainland China, nearly 50% of Lalamove's van orders are fulfilled by new energy vehicles*. In cities of mainland China where Lalamove leases vehicles to partner drivers, all of the vehicles leased from January to July 2022 are new energy vehicles**. As of December 2022, the company has provided discounted charging services for partner drivers in over 270 cities in mainland China, covering more than 450,000 charging stations.
*data from December 2022
** data from January to July 2022
Creating a Safety Culture and Vibrant Gig Ecosystem – Providing a flexible working model to help delivery partners thrive while using telematics data to improve driver safety
Lalamove takes pride in offering flexible earning opportunities, transparency, and autonomy for its partner drivers across its markets. Drivers' welfare is the company's priority, with safety at the forefront of it. Apart from issuing safety guidelines to ensure a healthy and safe environment for its partner drivers, Lalamove has a set of safety KPIs in place to regularly monitor the safety performance of its operations. To ensure its partner drivers are protected, the company offers insurance coverage to partner drivers who encounter an accident while completing any order. In 2022, Lalamove's operation across its markets achieved a 99.9% injury-free operation rate.
To further support partner drivers, the company also launched a driver care fund dedicated to aiding its partner drivers across mainland China. This year, cumulative investment into the fund has exceeded RMB 1 million, providing timely support to more than 40 partner drivers on the platform who have experienced family difficulties caused by disasters or illnesses.
Moving forward, Lalamove will invest in technology that leverages telematics data to measure a set of indicators that improve safe driving.
Building Sustainable Cities and Communities – Driving digital inclusion, community outreach, and inclusive employee policies for a positive social impact
Lalamove is uniquely placed as a member of various communities and is committed to creating value through the different touchpoints.
As a technology-empowered logistics platform, Lalamove is dedicated to driving digital inclusion and empowering its users, a majority of them being SME owners, by accelerating their digital transformation journey, offering a full suite of solutions to support merchants to bring their business online and thrive in the digital economy.
As a technology company, Lalamove is dedicated to supporting and training future generations through initiatives including its Global Trainee (GT) program, Technology Graduate program, and with various other internship opportunities. Moreover, Lalamove employs over 10,000 staff worldwide of over 30 nationalities and firmly believes in promoting a culturally diverse and healthy working environment to its employees.
As a member of society and local communities, Lalamove has been bridging gaps in the communities it operates by connecting, delivering, and donating resources to those in need under its Deliver Care campaign. During the fifth wave of COVID-19 in Hong Kong, Lalamove partnered with 200 NGOs to deliver over 150,000 anti-epidemic supplies to people while providing support to over 170 SMEs. Around the world, the company supported various causes by moving things that matter, from helping flood victims in Kuala Lumpur, and the homeless communities in Brazil, to school children in Mexico.
Committing to Sustainable Governance – A robust governance structure to shape a resilient business
Lalamove has a comprehensive and solid governance structure in place and pledges to continue spearheading sustainable development in the industry. Various areas of focus include sustainability governance, corporate ethics, data privacy, and cyber security. Moving forward, the company will continue to ramp up its investment into sustainability to ensure the resilience of its business and create value for society.
Read the full report here: https://www.lalamove.com/en-hk/sustainability